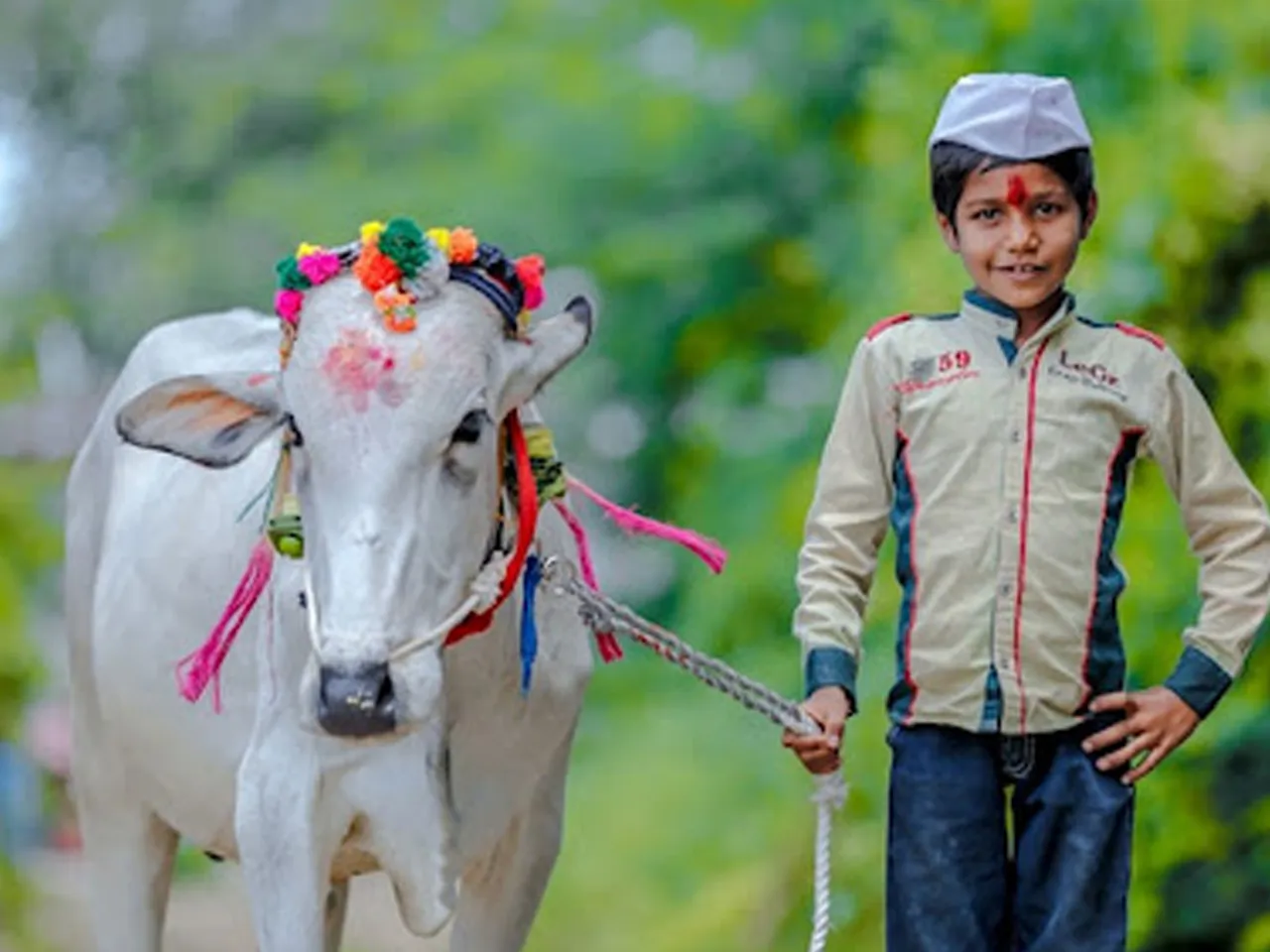 Bail Pola or Bendur is a thanksgiving festival celebrated by farmers to appreciate the presence and hard work of domestic animals, especially bulls in the states of Maharashtra and Chhattisgarh. 
In a country where agriculture is the mainstay and plays an integral role in the economy, one should not forget the most vital strand of the story; animals. To appreciate their presence and importance in farming activities there is a special festival dedicated to the livestock, mainly in the states of Maharashtra and Chhattisgarh. Bail Pola or Bendur is a thanksgiving festival celebrated by farmers to hat-tip the domestic animals - bulls and oxen as they are believed to bring prosperity and referred to as Goddess Laxmi by the farmers.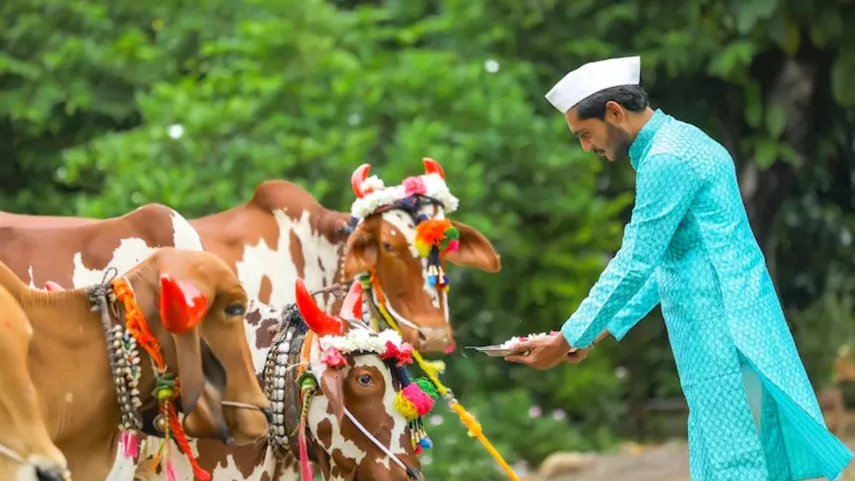 The festival is observed on Pithori Amavasya (the new moon day) in the month of Shraavana and this year, it falls on the 14 of September. Not many people are aware of this festival as it is celebrated in rural areas of Maharashtra and Chhattisgarh. I was lucky enough to witness its grandeur during my visit to Nagpur. When I espied a decorated bull there, I quickly remembered one of my textbooks that had a chapter on Bail Pola during my school days. I am sure many students of the Maharashtra board might have studied about the same but these things get blurred until we collide with such topics in real life. For the unversed let me give you a glimpse of how Bail Poda is celebrated and what all the traditions are followed on the day of this festival.
The Special Treatment
The bails (bulls) are massaged with turmeric, ubtan and oil on this particular day and are given a bath following this process. After being pampered, they are dressed up with colourful shawls adorning their back. To add to the charm, jewellery like metal rings, shells and shiny bells are tied to them.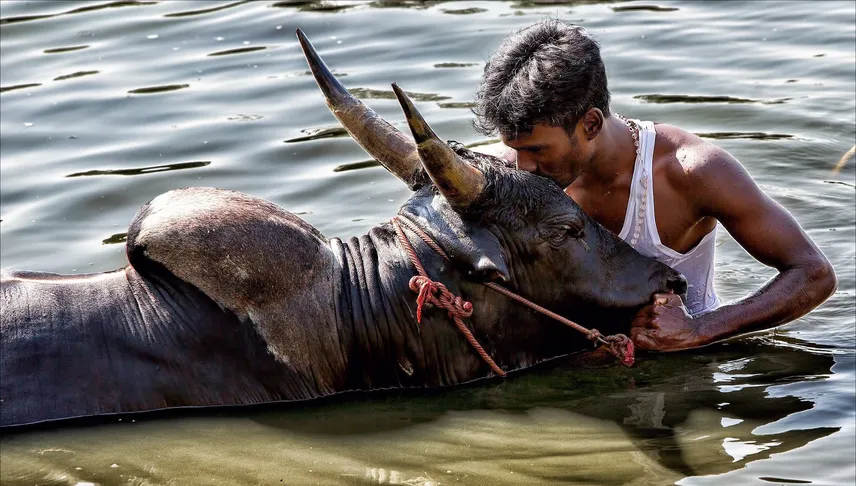 As this is a special day for them, a platter called 'Pola Naivedya' is prepared. This Naivedya consisting of green fodder, jaggery, and dishes made with rice and lentils is fed to them. Once their tummy is full, a Mirvanuk (procession) of bulls roams in the entire village. The procession starts with an old bull with a Makhar (wooden frame) tied to its horn. This bull breaks the toran - a string tied with mango leaves as it is considered holy in Hinduism and the entire herd of decorated bulls join the party. The procession visits almost every house of the village where they are greeted with Pooja thalis and a tilak is applied to their forehead as a sign of thanksgiving and respect. No bulls are made to work on this day and are given complete rest.
The Legend
It is believed that the above reason is the particular reason why Bail Pola was celebrated in the first place. According to the legends pertaining to Hindu mythology, once all the bulls went to lord Shiva and complained about the farmers making them work all day. Touched by this, Lord Shiva consoled them and ordered the farmers to give their livestock proper rest. And that was probably the beginning of this festival. 
Today, it is celebrated in other parts of India as well with different names and traditions such as Mattu Pongal in South, Godhan in North and West India and Eruvaka Purnima in Telangana.