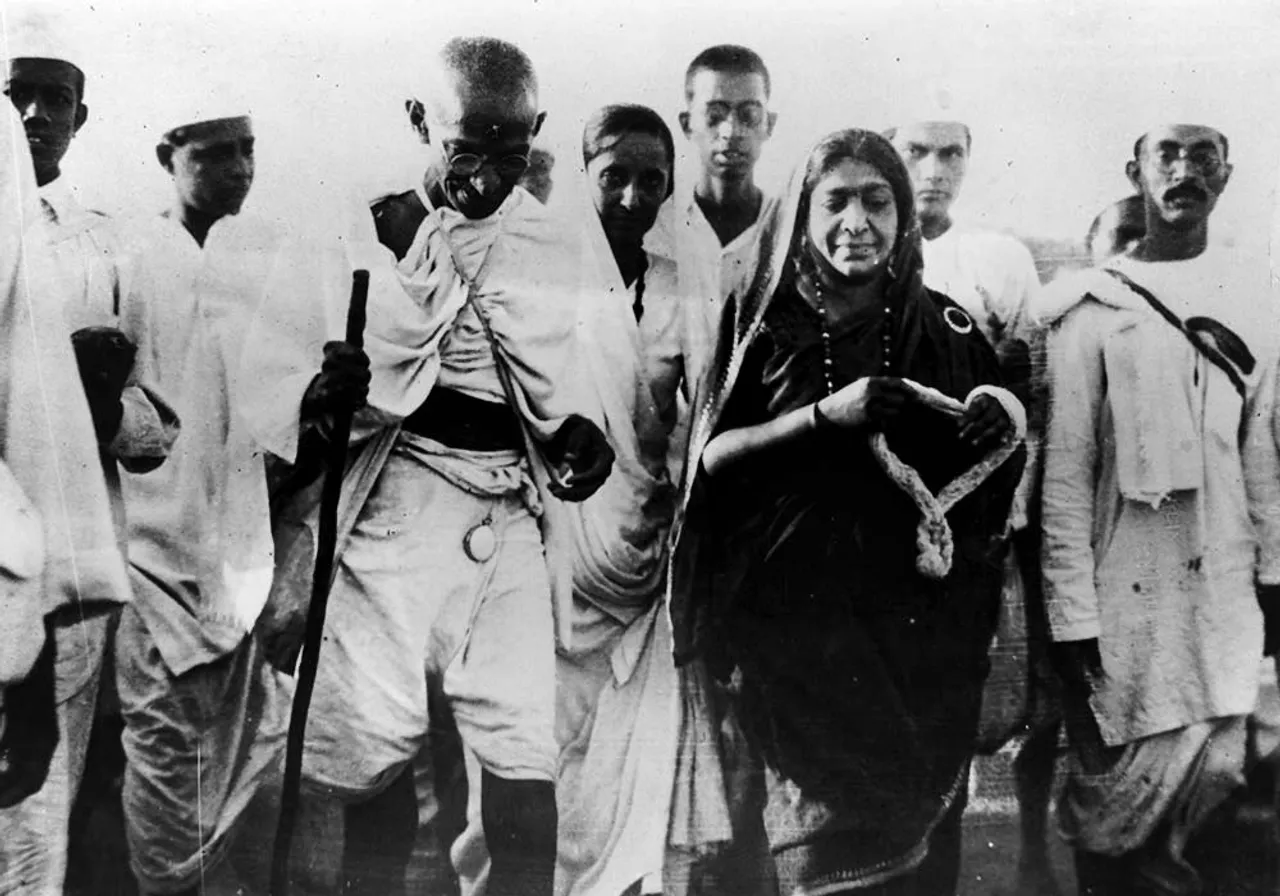 These historical places still have the imprints of the freedom struggle and were the witness to some of the major freedom movements.
It's been 75 years since we got aazadi but we all know it wasn't easy. It was tragic, scary, and heartbreaking. We owe our lives to every single freedom fighter and everyone else who was part of this brave struggle. We can't go back in time but what we can do is at least pay our tribute and respect to the martyrs by visiting the places that have seen the bloodshed and played an important role in the freedom struggle. We have made a list of such places that will give you a glimpse of the past and so keep scrolling.
1. Jallianwala Bagh Memorial Complex, Amritsar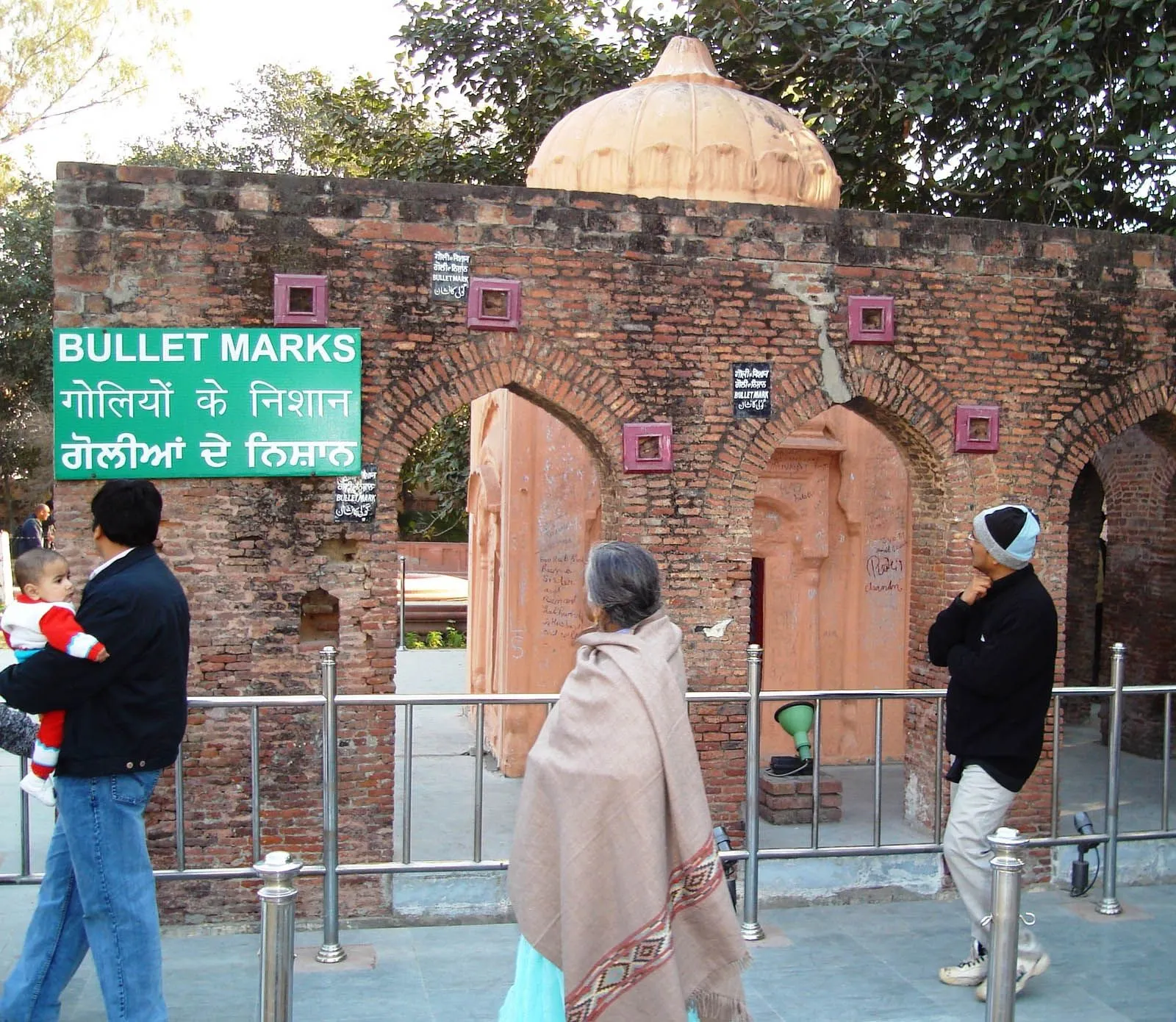 We all are aware of the gruesome massacre of Jallianwala Bagh when the Britishers blindly and mercilessly shot unarmed civilians. This memorial is located close to the Golden Temple in Amritsar and was turned into a park in 1951 to honour those who had lost their lives in the massacre. In 2019, the Union Ministry of Culture renovated the space and turned it into a complex with four new galleries that narrate its tragic history.
Where: Golden Temple Rd, Amritsar, Punjab
2. Sabarmati Ashram, Ahmedabad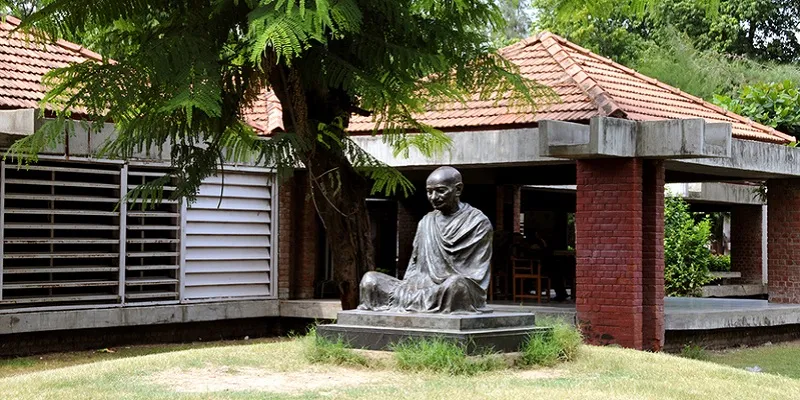 Sabarmati Ashram was one of the many residences of Gandhi Ji and also the place where movements like the Dandi March, and Salt Satyagraha were planned and launched. It houses the personal memorabilia of Mahatma Gandhi and was converted into a museum premises in 1963. There's a gallery, a museum, and a shop. One will find life-sized oil paintings, books, manuscripts, photographs of Gandhiji, and actual relics like his writing desk and spinning wheel.
Where: Gandhi Smarak Sangrahalaya, Ashram Rd, Ahmedabad, Gujarat 
3. Cellular Jail, Andaman & Nicobar Island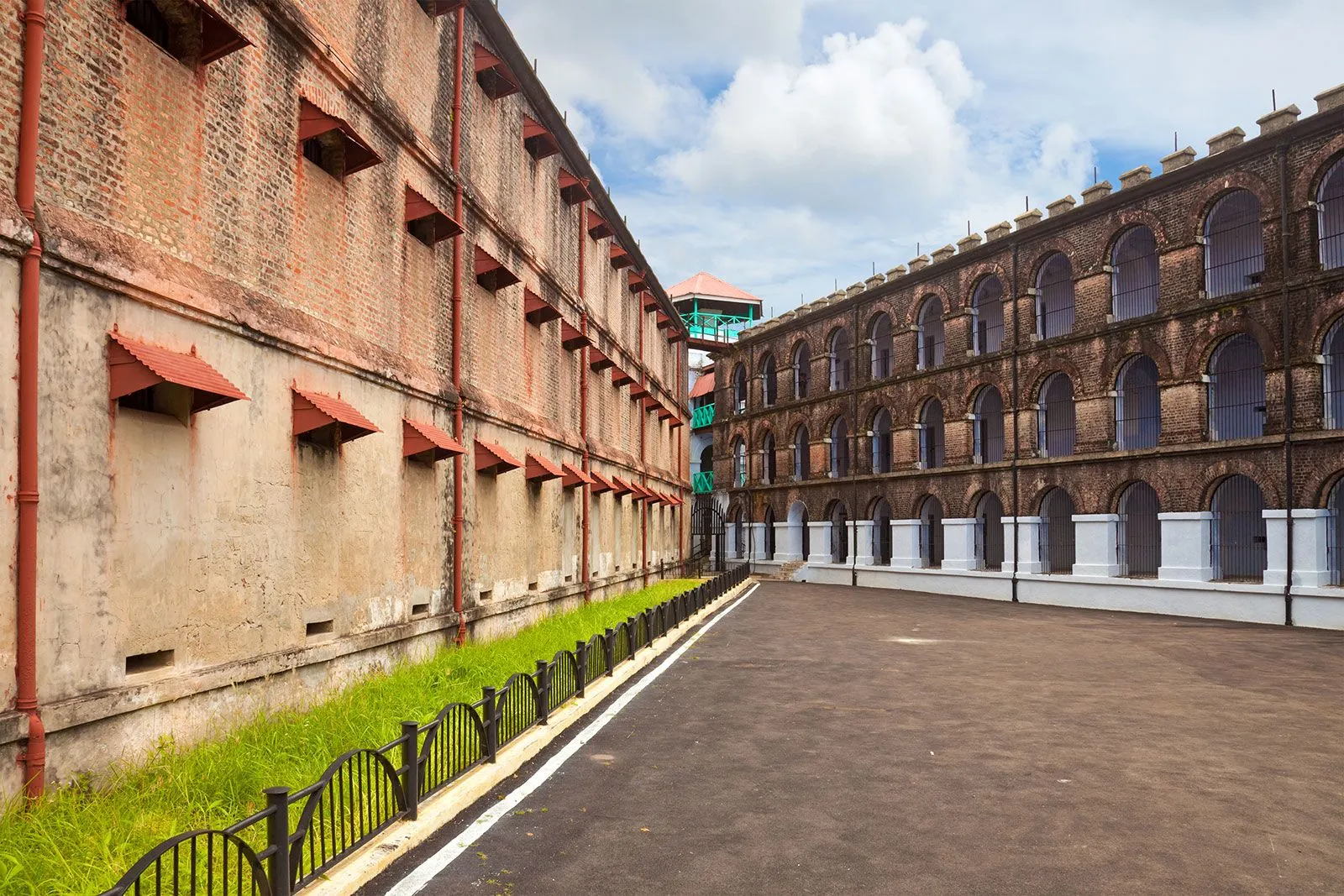 This 3-storey prison with 7 wings is also called Kala Pani and is located in Port Blair, Andaman. It was built by the Britishers for the purpose of exiling those who according to them were criminals. The architecture of this massive structure was based on the separate system theory where the 700 cells were made in such a way that the prisoners couldn't talk to each other. Today it has a museum, an art gallery, and a Photo gallery.
Where: Atlanta Point, Port Blair, Andaman and Nicobar Islands.
4. Lucknow Residency
This place was the first one to witness the very first War of Independence in 1857. Close to the Gomti Rover in Lucknow, Lucknow Residency was built by Nawab Asaf-ud-daula of Avadh in 1775. Later it became the home of multiple higher British officials. During the Lucknow Seige of 1857, it was attacked by freedom fighters which went on for 87 days. The residency was damaged and has now become a place of sight for tourists today with the remains of a few parts of the construction.
Where: W6G+7P3, Mahatma Gandhi Marg, Deep Manak Nagar, Qaisar Bagh, Lucknow.
5. Mani Bhawan, Mumbai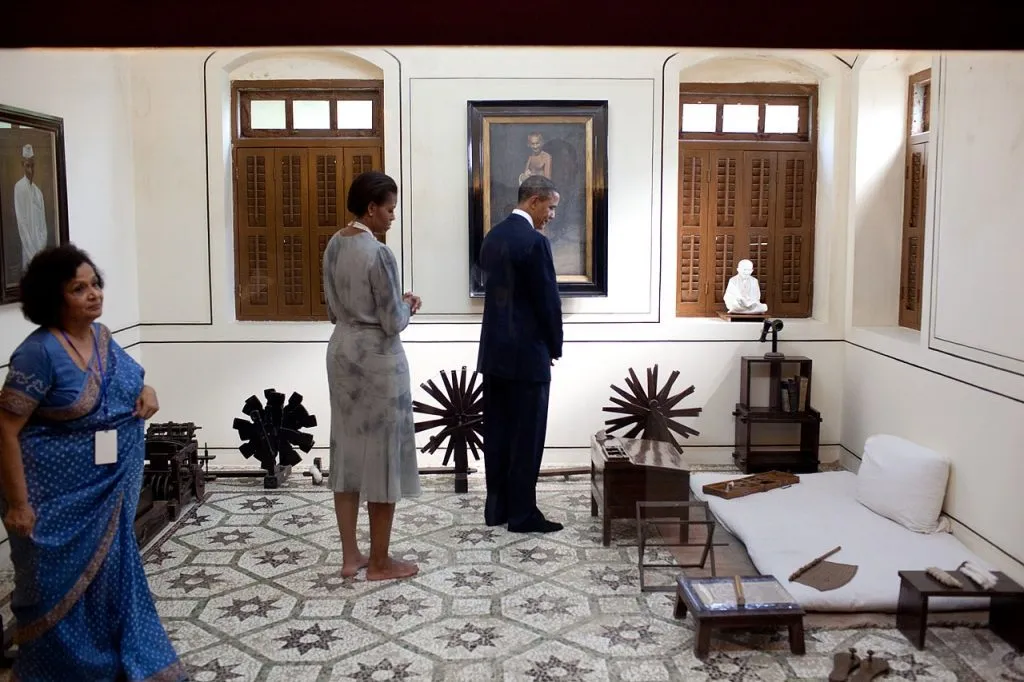 This two-storeyed building on Laburnum Road in Gamdevi, Mumbai was the place that played a significant role in the freedom struggle of India, especially between 1917 to 1934, and it was from here that the first phase of the non-violent freedom struggle was launched. Gandhiji was even arrested from his tent on the terrace of Mani Bhavan on the morning of January 4, 1932, and also began spinning the charkha from this place.
Where: Mani Bhavan, 19, Laburnum Rd, Babulnath, Gamdevi, Mumbai.
6. August Kranti Maidan, Mumbai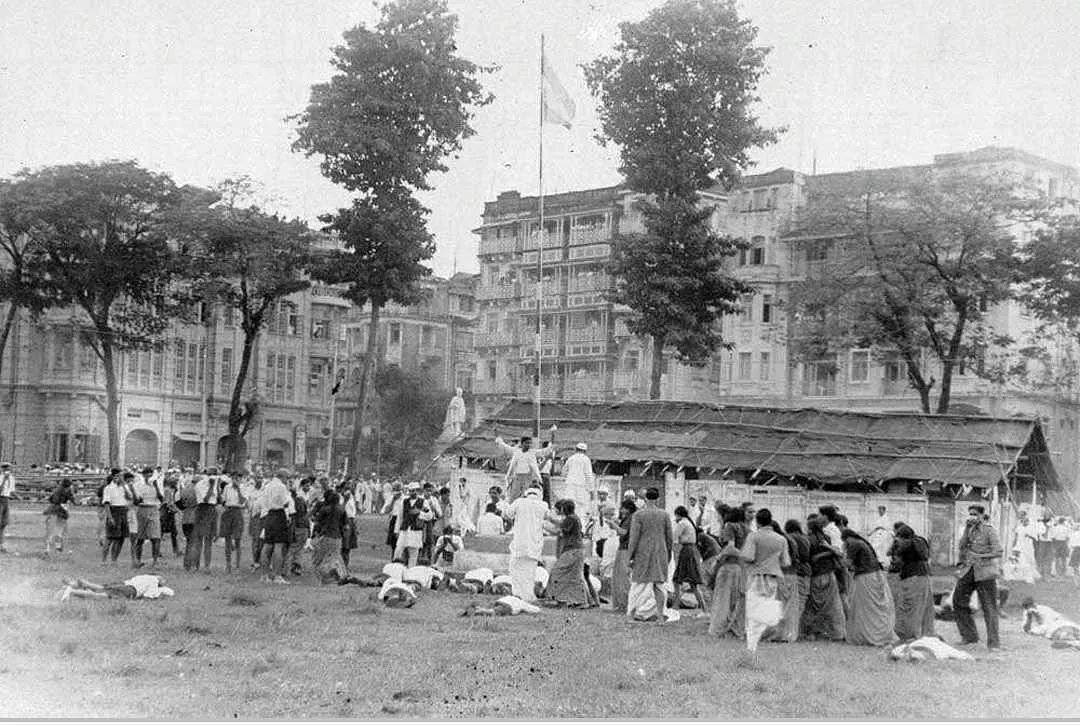 August Kranti Maidan is that iconic place in Mumbai where Gandhi Ji delivered his infamous speech of Do or Die in front of a crowd of over 40,000 people, and initiated the Quit India Movement. However, the next day, multiple INC members, including Gandhi Ji himself and Jawaharlal Nehru were arrested by the Britishers. Earlier this place used to be called Gowalia Tank Maidan as the owners would bring their cows to the tank present at that time for bathing but was later changed to pay homage to the month in which the movement was started.
Where: 1, Tejpal Rd, Dadi Sheth Wadi, Tardeo, Mumbai.
7. Aga Khan Palace, Pune
Aga Khan Palace is also closely linked to the Indian freedom struggle as it served as a prison for Mahatma Gandhi, his wife Kasturba Gandhi, and his secretary Mahadev Desai after the launch of the Quit India Movement. Sadly, during their period of captivity, Kasturba Gandhi and Mahadev Desai passed away, and their samadhis are still located at the palace. Today, the palace houses a memorial of Gandhi Ji, where his ashes were kept.
Where: Nagar Road, Samrat Ashok Rd, Pune, Maharashtra.
For more such stories follow Local Samosa on Facebook,  Instagram,  Twitter, and Telegram.