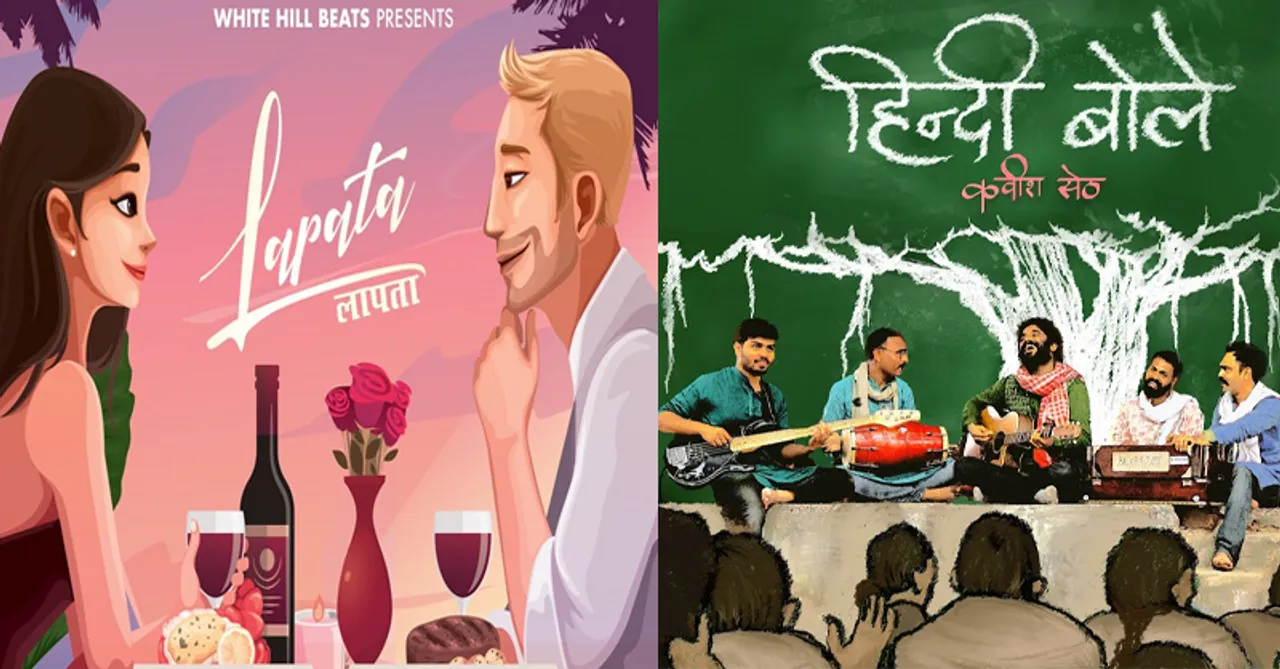 July saw some of the most soulful and hard-hitting releases by various artists. Here is a list of Indie music of the month for you to tune in.
From soulful music to some rhythmic strings and from a great story to amazing visuals, many Indie songs were out this month. We have curated a list of renditions that can make it straight to your playlist. So, raise your hands for the artists that make their way to the Indie Music of the Month with their newly released songs in July.
1. Aao Zara - Garvit
Sometimes we hold back our words, and feelings are unsaid when we love someone. Aao Zara is all about hidden feelings that go unsaid when we love someone but cannot express them. Garvit very beautifully crafts the words in a pop music composition in this song.  
2. Raahein - Parvatish Pradeep ft. Shrishti & Sushant Sudhakaran
There are many unexplored paths and we, and no one else, need to find a way into them. Raheein is a beautiful composition of self-discovery and the journey that goes into it. The paths are unknown but there is also a belief that someone is with us all the while.
3. Zindagi - Seerat Ain Alam
Zindagi is a rendition of life and the confused tricks that it plays with us. While some days are full of opportunities, some days are dull, and one needs to stay obstinate. The writer has to say, do what your heart says, and you will regret no decisions in the battle of life.
4. Lapata - Shivam Grover
Lapata is a song about a couple falling in love. They get lost in the beauty and love of their partner. It describes the feeling of affection and absolute awe they are in after they have found their soul partner. It also states how a person gets lost in the world when they are in love.
5. Dost - SidB
Dost by SidB is about a friend with whom he has lost touch. The singer reminiscence the good old days they used to spend together and do hulla and gulla without any fear. Now, the friend doesn't even have the time to pick up the calls. The singer urges him to get back in touch because life is worth nothing without a friend.
6. Rehna Tu Kareeb - Sagar Dhote ft. Sneha Astunkar
An urge for the loved one to stay near them and never leave because every moment with them feels like home. The writer feels everything dreamy when they are around. They want honey-like talks and the time spent with the lover to always stay the same.
7. Nazar na Lage - Ayush Shrivastava
When someone leaves the city, their memories always stay behind. Nazar na Lage is such a track where a person leaves the city/country and doesn't get time to speak to the loved one as before. But despite their distance, they always wish for their happiness and prosperity, keeping them in their hearts and minds.
8. Hindi Bole - Kavish Seth
Hind Bole toh Bole ke Gavar hai, such are the lyrics of this song. It portrays how we have normalized English into our lives and that we treat our national language as inferior. The writer tries to inculcate the importance of Hindi into our daily lives and that it is also a cool language.
For more such stories follow Local Samosa on Facebook, Instagram, Twitter, and Telegram