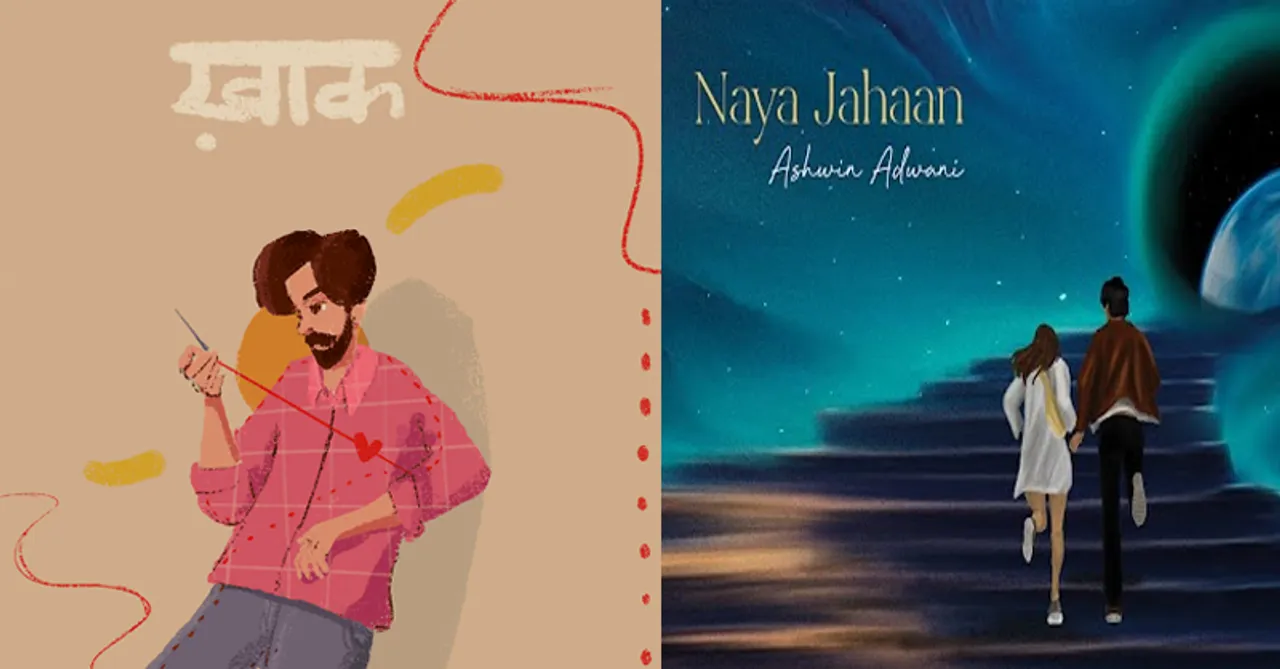 June Witnessed some of the most soulful and hard-hitting releases by various artists. Here is a list of Indie music of the month for you to tune in. 
From soulful music to some rhythmic strings and from a great story to amazing visuals, many Indie songs were out this month. We have curated a list of such renditions that can make it straight to your playlist. So, raise your hands for the artists that make their way to the Indie Music of the Month with their newly released songs in June.
Noor - Akshita Mengi
'Noor' by Akshita Mengi is a song of love and loss. It is a melodious track with soft vocals. Akshita is a singer and songwriter from Bangalore whose songs are based on her experiences in her personal life. This track is dedicated to her dog, whom she lost a while ago. "It talks about how we desperately try to search for the ones we have lost to time, but we keep failing," the singer says.
Stream: All major platforms
Khaak - Ramil Ganjoo
'Khaak' by Ramil Ganjoo is a song about rising from the dark days. It's a part of Ramil's Album 'Khaak' with songs like Sheher, Ghar, and Khala, which are all interconnected. Khaak is particularly a song that reminds one to stay positive and remember that good days are coming. The clouds of darkness will soon be over, bringing sunshine into our lives. The fingerstyle notes of the guitar are worth listening to.
Stream: All major platforms
Aisi Woh Baarish - Twin Strings
How can one not talk about rain in the month of June? 'Aisi Woh Basrish' by Twin Strings is a love song of two newlywed couples who are stuck on a stormy rainy day. The rain feels like a cupid for one but a disaster for the other, and when faced with a grave situation, they decide to make sacrifices to protect each other. It is how small things we do for the ones we love.
Stream: All major platforms
Naya Jahaan - Ashwin Adwani
'Naya Jahaan' by Ashwin Adwani is a story of two couples who have parted ways. Ashwin narrates the incident of their separation in a painful way but also builds a 'Naya Jahaan' (new home) for them to come back to. The song is a perfect fit for a new-age pop arrangement with soothing lyrics. Jugnoo, Mila Hai Jabse Tu, and Parchaiyon Mein are other releases from the singer.
Stream: All major platforms
Piya Ki Najariya - Rusha & Blizza ft. Prateeksha Srivastava
'Piya Ki Najariya' by Rusha & Blizza ft. Prateeksha Srivastava is a fusion of techno-classical music. The song talks about falling in love with someone and talking to them through their jaadu bhari and prem bhari nazare(eyes). The song is inspired by popular traditional bandish in Raag Yaman.
Stream: All major platforms
Mere Arzi - Prafful Naudiyal
'Mere Arzi' by Prafful Naudiyal is a song about expressing one's love towards the other. Here the singer asks the other person whether they have the same feeling as his, gets lost in them, or even falls for him every time they think about him. It requests the attention, affection, and reciprocation of their feelings from a loved one and seeks love in return for love.
Stream: All major platforms
It's Aight - Tsumyoki ft. Prophet Joegus
'It's Aight' by Tsumyoki feat. Prophet Joegus is a love-hate song that dwells on the topic of toxic relationships. Tyumyoki tries to portray the intense push and pull when someone is involved in a blind allure. The track has a melodic rap element with a redefined singing style. The song is a reflection of one's mental health after a toxic relationship.
Stream: All major platforms
Tu Khwaab - Tanmay Mehta
'Tu Khwaab' by Tanmay Mehta is a thought of love for a special one. Everything feels merry when you are in love with someone, but it gets difficult when you can't express your love. It is how the writer dreams of them every single day and night but still can't find them in reality. It's Tanmay's first single and is delivered beautifully.
Stream: All major platforms
For more such stories follow Local Samosa on Facebook, Instagram, Twitter, and Telegram