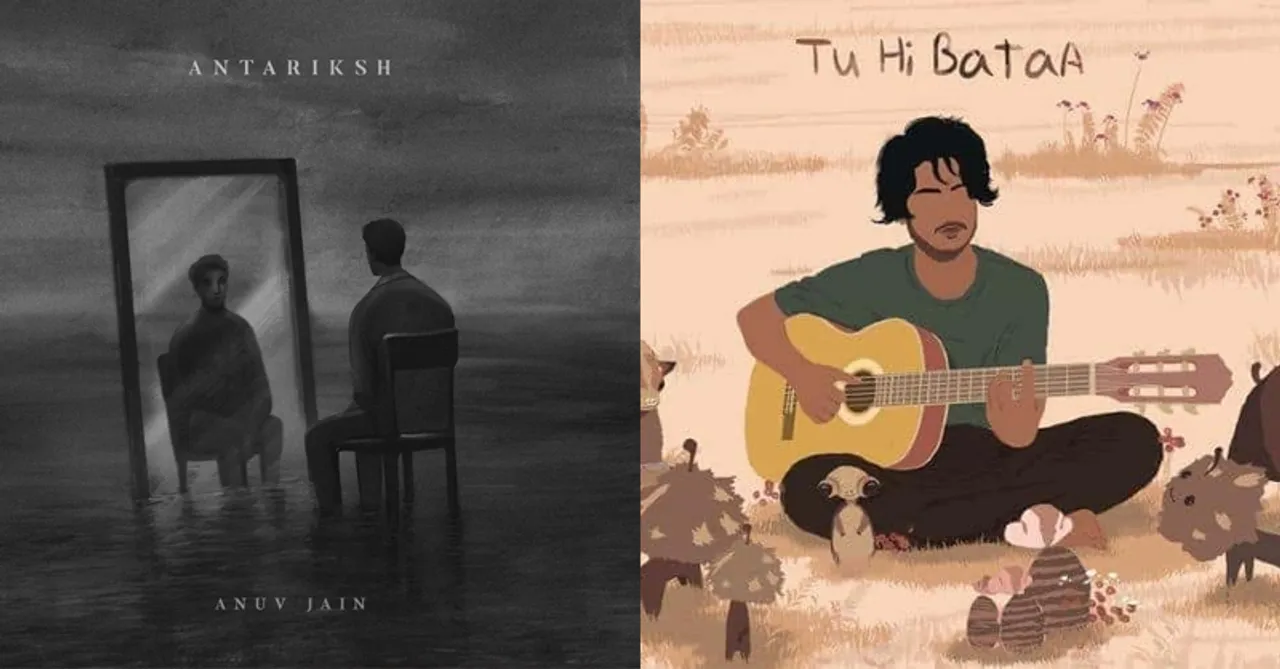 May was a month of music, and many Indie artists released their new originals. Here are a few of the Indie Music of the Month that you might want to listen to.
If you are an avid listener of Indie music, then possibly you might have already added these songs to your playlist. But for those who are looking for some talented Independent or label artists, this is a chance for you to know their recent releases. Tune into the list of Indie Music of the Month of May and immerse yourself in a musical experience.
Na Tum Jaano – Ashwani Gupta
'Na Tum Jaano' by Ashwani Gupta is a puzzled love story of two people. As the title goes, the two of them are in love with each other but fail to understand and convey their emotions. This is Ashwani's 3rd release after a great response to his first two songs. A must-listen song for people in love but confused about their feelings.
Stream: All major platforms
Yaad – KASYAP
'Yaad' is a new age hindi pop song sung by Kashyap. He is a 22-year-old singer, songwriter, record producer, and film composer from Hyderabad. It is a 'dwell in the past' story of a boy who feels his passionate love will never fade even after the breakup. And that her memories can never hurt him but always provide a warmth of love. This is a beautiful song under the label 'Garuudaa.'
Stream: All major platforms
Khoo Jaa – Himonshu Parikh
'Kho Ja' by Himonshu Parikh is a track that inspires you to immerse in yourself. Himonshu is a music producer and a songwriter and has worked on various Bollywood as well as Independent projects. This song is a quest to find yourself and fulfill your dream, where an elder sister helps her younger one to follow her passion amidst their mom's restrictions.
Stream: All major platforms
Tu Hi Bataa – Suzonn
In his recent release, 'Tu Hi Bataa, ' Suzonn wants to talk his heart out to someone he adores but stumbles upon puzzlement. He has so much to tell but fails to express it as he doesn't want to spoil the bond between them. This song is for all those who wish to confess their feelings to someone they admire but can't because of the fear of rejection.
Stream: All major platforms
When You're Around - Jaden Maskie
This one is from the recent EP 'Means So Much' by Jaden Maskie, a Goan singer and songwriter. 'When You're Around' is a beautiful track dedicated to his love. The song perfectly describes how it is to have butterflies in the stomach when you're deeply in love with someone. The writer is forever grateful to have that special one in his life and feels nothing but lost when they are around.
Stream: All major platforms
Tinka - Aditya Rikhari
'Tinka' is an ode to undying love and togetherness between two people by Aditya Rikhari. Aditya is a 22-year-old singer, songwriter, and composer, famous for his singles Samjho Na, Faasle, and many more. This particular song is a cute journey of a couple and their cherry-like moments. It expresses the joy of small little things people do in love.
Stream: All major platforms
Antariksh – Anuv Jain
The popular Indie-pop artist 'Anuv Jain' is back with his new single 'Antariksh.' This is Anuv's 10th single but this time it's very different from his usual songs that are comforting in tone. He has tried to rap this track while keeping his soft tone intact. This song is an emotion that is embedded in the heart but falls short of words. It is when you love someone but cannot confess your feelings because you have so much to share yet nothing to say.
Stream: All major platforms
Qurbaan - UMX
'Qurbaan' is a track by UMX under the record label TM Music. The rap talks about a love story from two sides of the coin. One explains their life scenarios and explains how hard it is for them to meet and the other talks about breaking the barrier and staying together no matter what. The song is a perfect blend of melodies and hard-hitting rap verses.
Stream: All major platforms
For more such stories follow Local Samosa on Facebook, Instagram, Twitter, and Telegram