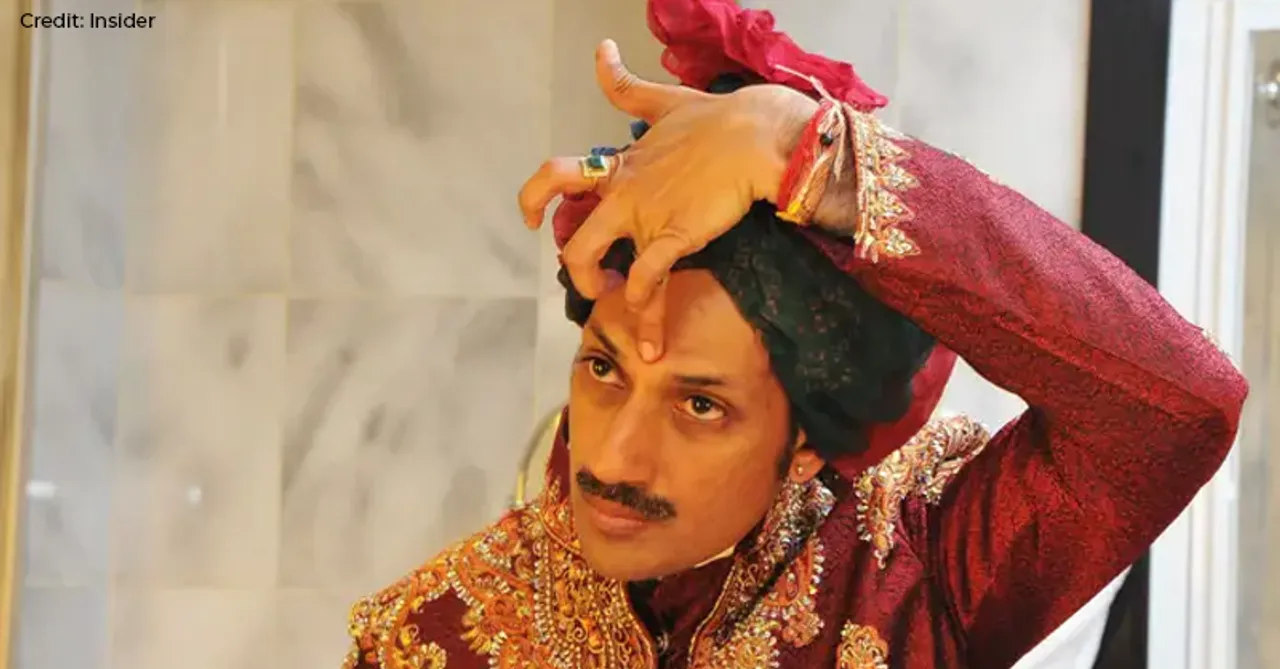 "I aim to make this space a safe residential corner for the people who face a crisis with their identities and the society so that they can come to terms with their true selves," says Manvendra Singh Gohil, the royal prince from Rajpipla. During the interview call with Local Samosa, he sat at the place originally constructed by his great-grandfather in 1920, which appeared to be under construction. Despite the work-in-progress, what radiated brightly on the call was the grace and quietude that embodies the prince, who is India's or perhaps the world's first openly royal personality to come out as gay.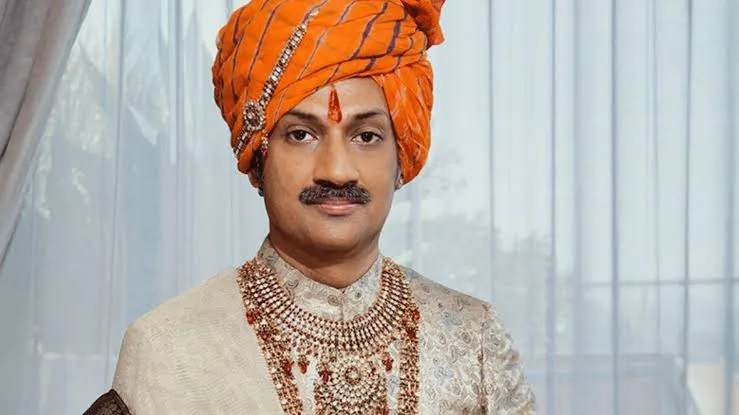 The 39th descendant of the royal family of Rajpipla, one of the largest kingdoms in Gujarat after Baroda, Mr. Gohil has set his sights on developing a one-of-a-kind campus providing all kinds of facilities for the LGBTQIA+ community to live a life without the fear of being judged by anyone else. "After the decriminalization of Section 377 of IPC, a lot of people gathered the courage to come out to themselves, their families and society, but unfortunately, a lot still face the stigma and discrimination. This campus will aim not just to give them social but financial independence," Mr. Gohil says, explaining how the residential space will provide training to the people for the same purpose. What makes this recent project of Mr. Gohil even more special is the fact that it is being developed on the ancestral property of the royals, which was transferred to him by his father, who also laid the foundation stone of the campus. It wouldn't be wrong to say that he paid a huge price to live his truth.
The royal upbringing and what came with it
Rajpipla was renowned as the second-largest dynasty after Baroda in the state of Gujarat, with roots dating back to the 13th century. Needless to mention, the descendants have been custodians of a rich cultural heritage passed down through generations. Even after the rule of kings was replaced by Universal Adult Franchise, royal families like Rajpipla continued to receive special mentions, as seen in the case of Prince Manvendra Singh Gohil. His birth was prominently featured in newspapers and his name was recorded in the gazette of the Indian government (Ministry of Home Affairs) in accordance with the rule to report the birth of a male child in royal families, a name that remains registered to this day.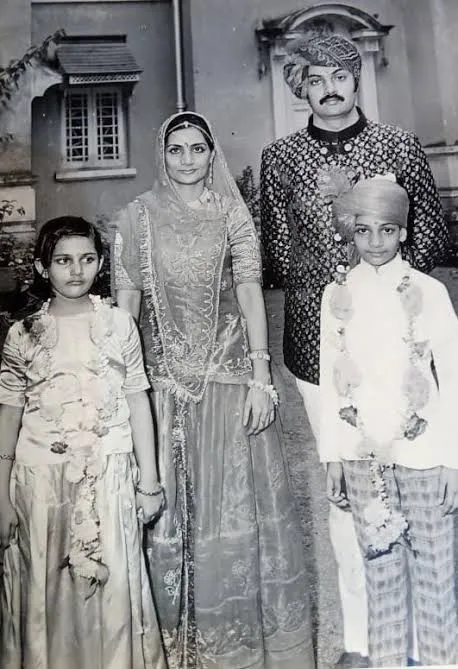 Prince Gohil had been in close proximity to the media since a very young age, even during his school days. At the age of 11, he was asked to give a speech to teachers and the principal about his identity. He was just 10 years old when he had his first interaction with international media, with them reporting on the "Gujarat prince's arrival in the US to celebrate the country's independence." All of this made Gohil realize that he was more than just a commoner in society. However, as soon as the Prince started discovering himself, things began to change too.
In keeping with the tradition of the family, Mr. Gohil had to marry a princess, but the marriage could not survive more than a year. Gradually, he started living a gloomy life, and by the early 2000s, he experienced a nervous breakdown, which led him to seek help from a psychiatrist. The psychiatrist played a crucial role in helping Mr. Gohil come out to his parents in his late 30s. While it is hard for anyone to talk to their family about their sexuality, especially if it deviates from the "standard heterosexual" norms, it was even more challenging for Mr. Gohil, given his royal background.
What followed this news were not events of virtue for Mr. Gohil. His parents wanted him to undergo medical conversion to make him 'straight' and even tried various other practices like shock therapy and even a brain operation. If these were not enough, the prince was also taken to religious leaders. 'They continued with emotional blackmailing and also boycotted me socially and deprived me of finances,' Mr. Gohil laments. Perhaps that is the reason why he now feels immense pride after his father himself gave him a part of the property for the LGBTQIA+ community.
Coming to self in Mumbai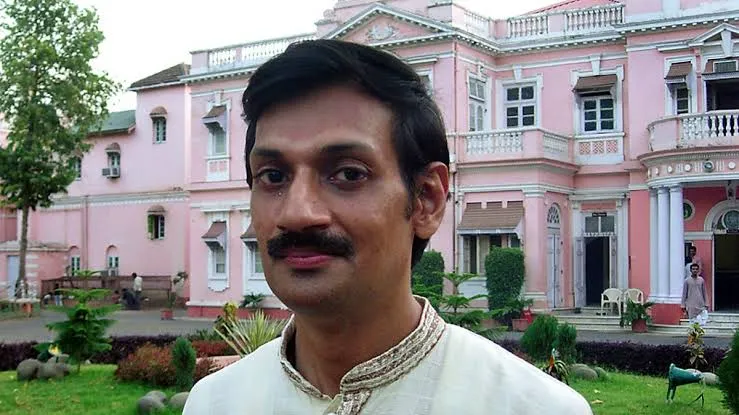 Talking about such a change, Mr. Gohil credits the dissemination of awareness and education as the major reasons, which ultimately happened when he came to terms with his true self. After facing disappointment with his family, he moved to Mumbai, which, as he says, acted as a transitional home to help him meet and accept his authentic self. There, he met Ashok Row Kavi, the founding editor of 'Bombay Dost,' India's first magazine catering to gay men, who then helped Mr. Gohil become familiar with terms like 'homosexuality'. 'He made me realize that I did not have to feel pity about myself for experiencing things related to my sexual identity,' he says.
Mr. Gohil labels Mumbai as "open" and "flexible" concerning the existence of the LGBTQIA+ community and believes that it played a major role in his much-needed transformation. Mumbai is home to South Asia's biggest LGBTQIA+ film festival, Kashish, and the Humsafar Trust, the very first NGO in India that deals with HIV/AIDS and works for the benefit of the community. It was here where Gohil received training and saw Mumbai as the 'gay capital of India'. Living here and accepting himself led him to work for the LGBTQIA+ community later in life. He came out to the world as the first openly gay prince in 2006 and received great recognition not only in India but also in the international media. He was also invited by the Kardashian family for an open discussion about the issues of the queer community.
Dedicating life to the community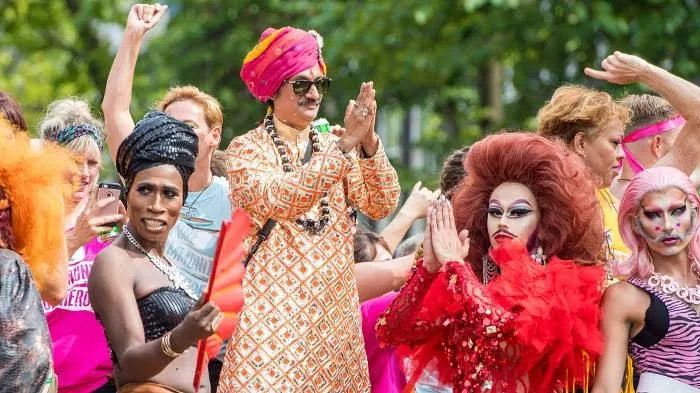 It has been more than 20 years now since Mr. Gohil started working for the upliftment of the LGBTQIA+ community. He opened Lakshya Trust back in 2000 to work on the prevention of HIV in the community. The trust not only received grants from the government for this cause but also became the first organization to open a trans shelter home in India, in collaboration with the Ministry of Social Justice and Empowerment. Through the hard work of Mr. Gohil and his team, comprising more than 250 people, they have reached out to more than 35,000 individuals in Surat, Baroda, Rajkot, and Rajpipla, receiving not only state and national awards but also international recognition.
With time, the Lakshya Trust also started working on ageing and mental health issues, while Mr. Gohil's other initiative, named 'Free Gay India,' is a call to seek allies all over the globe. "I truly believe in Vasudhaiva Kutumbakam (The world is one family) and that all of us have to be together to fight for our rights," he says. After coming out, as he mentions, he observed various debates and discussions on the issues of the community in national and international forums. "India is not a self-reliant country, and hence, what happens in India has repercussions outside, and similarly, foreign events have their impact on India," he says, adding that there is a need to work together.
The real prince of the current time
Citing an example of the above statement, Mr. Gohil says that Nepal, which is the first South Asian country to legalize same-sex marriage, would have a great impact on India. When asked what he expects from the possible verdict of the Supreme Court of India on same-sex marriage, he says, 'We are hopeful for the decision to come in our favor, as India has also been a pioneer in accepting changes.' Currently, Mr. Gohil is married to an American native, and they have been together for the last 10 years. To mark their 10th anniversary, the couple is working on a memoir of their married life and the challenges they have faced. The memoir is set to be launched on their anniversary date by the end of this year.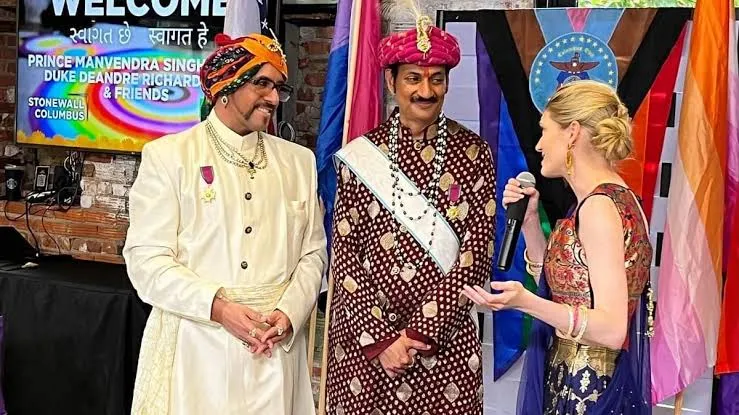 Mr. Gohil has been working as a consultant for an American organization specializing in HIV testing and treatment for the last 25 years, which is how he earns his livelihood. However, he ensures that 50% of his earnings are dedicated to funding his initiatives, the Lakshya Trust and Free Gay India, which also receive funding and grants from the British and French Embassies. He believes that through conversations conducted by these organizations and media, society can begin to understand the issues that were hidden for ages, leading to successful fights for LGBTQIA+ rights. However, he believes even more strongly that "LGBTQIA+ rights are human rights," which can't only be won in the courtroom but also in the hearts and minds of people.
On the other hand, amidst all of this, he has not forgotten to maintain the legacy of his royal family, actively working on preserving the artifacts related to the Rajpipla dynasty