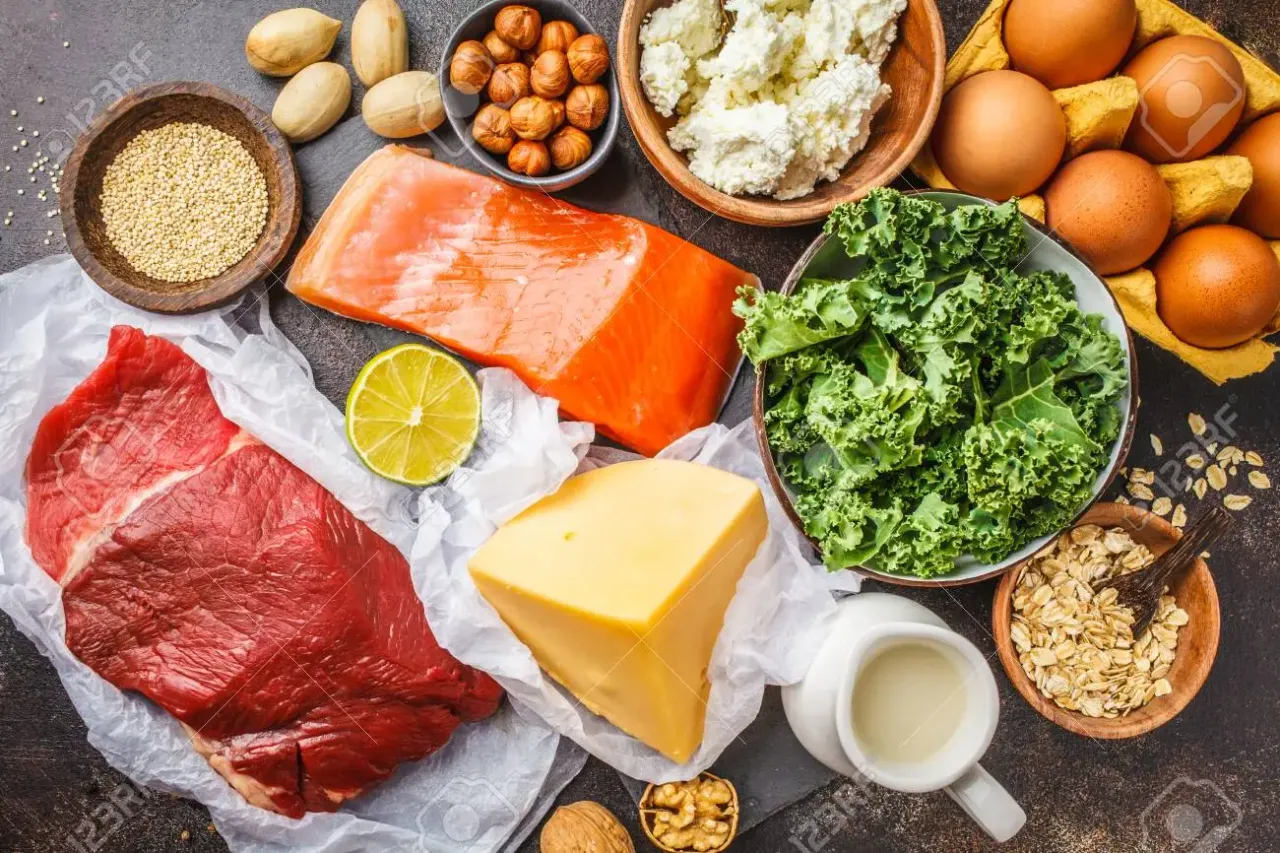 To eat right is to stay healthy, and keeping that in mind, we have created a list of healthy alternatives that can be replaced with some common food items.
In a world that seems to revolve around convenience and speed, embracing mindful eating is no longer just an option; it's a vital choice we must make. Our well-being should take precedence, and that means opting for alternatives that not only provide nourishment but also tantalize our taste buds. With this commitment in mind, we have carefully curated a selection of Healthy Alternatives to common food items that seamlessly integrate into your everyday diet. Indulge in the satisfying crunch of baked beetroot chips or explore the wholesome goodness of millets and makhanas. This list comprises 11 healthy alternatives that can easily accessible for your convenience. Now, you can embark on a culinary journey that fuels both body and soul.
1. Cold Pressed Oils from Pure Nutrition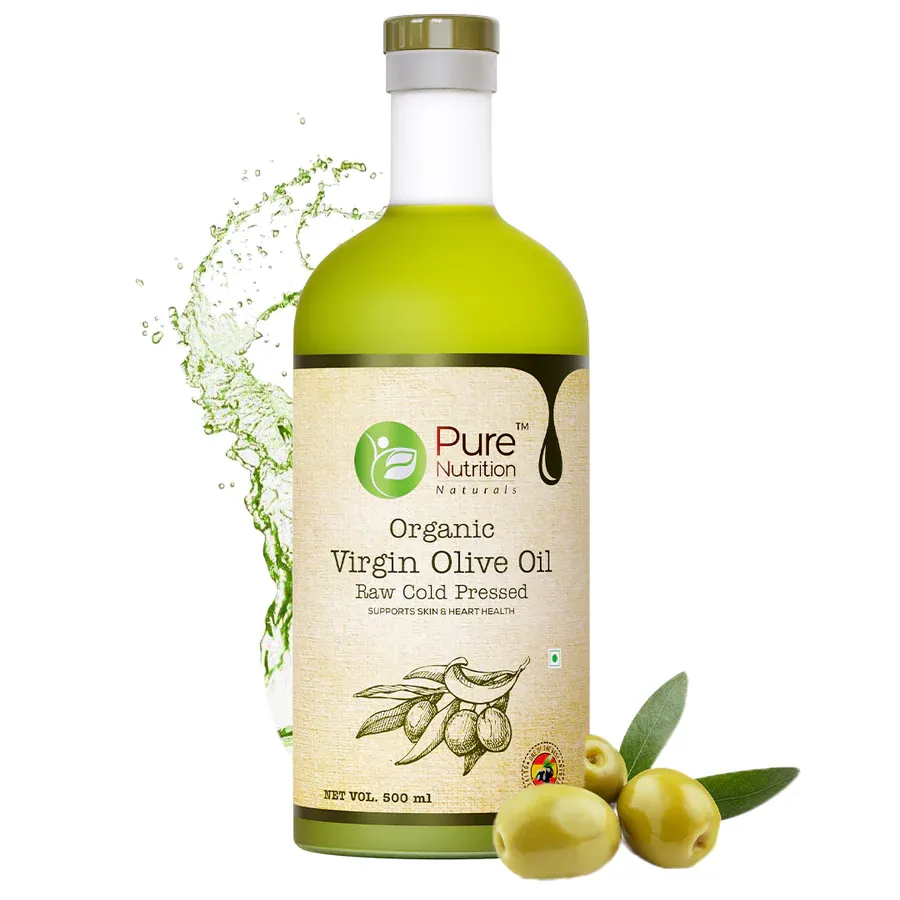 Cook it right with cold-pressed oils from Pure Nutrition. Cold-pressed oil is a great alternative to regular refined oil as it has essential fatty acids, antioxidants, vitamin E, vitamin K, vitamin C, and other nutritional values that are good for the body. The Cold Pressed Virgin Olive Oil and Cold Pressed Coconut Oil from Pure Nutrition are something to include in your cooking ingredients. These oils are made with pure olives and pure coconut under a natural fermentation process.  
2. Healthy Premixes from Daily Staple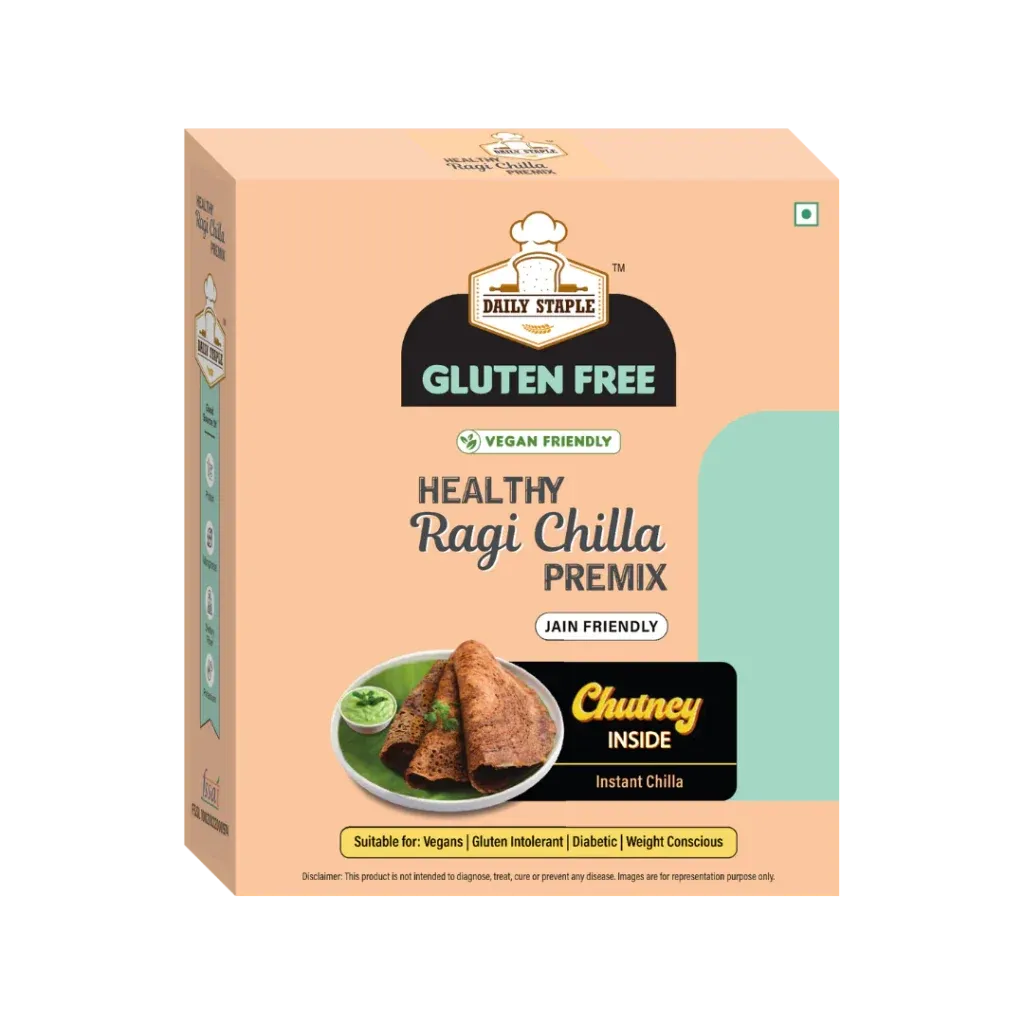 If you want to make something instant, premixes can be the best option, and it even becomes better if they have health benefits. You can get your healthy premixes from Daily Staple with a variety of options available; Gluten Free Bread Premix, Instant Chilla Premix with quinoa, ragi, singhara, bajra, and jowar variants, Gluten-Free Multigrain Flour Mix with mineral, protein, and fiber variants, Instant Idli and Dosa premixes with oats, ragi, and Quinoa variants.
3. Baked Sweet Potato Chips from To Be Honest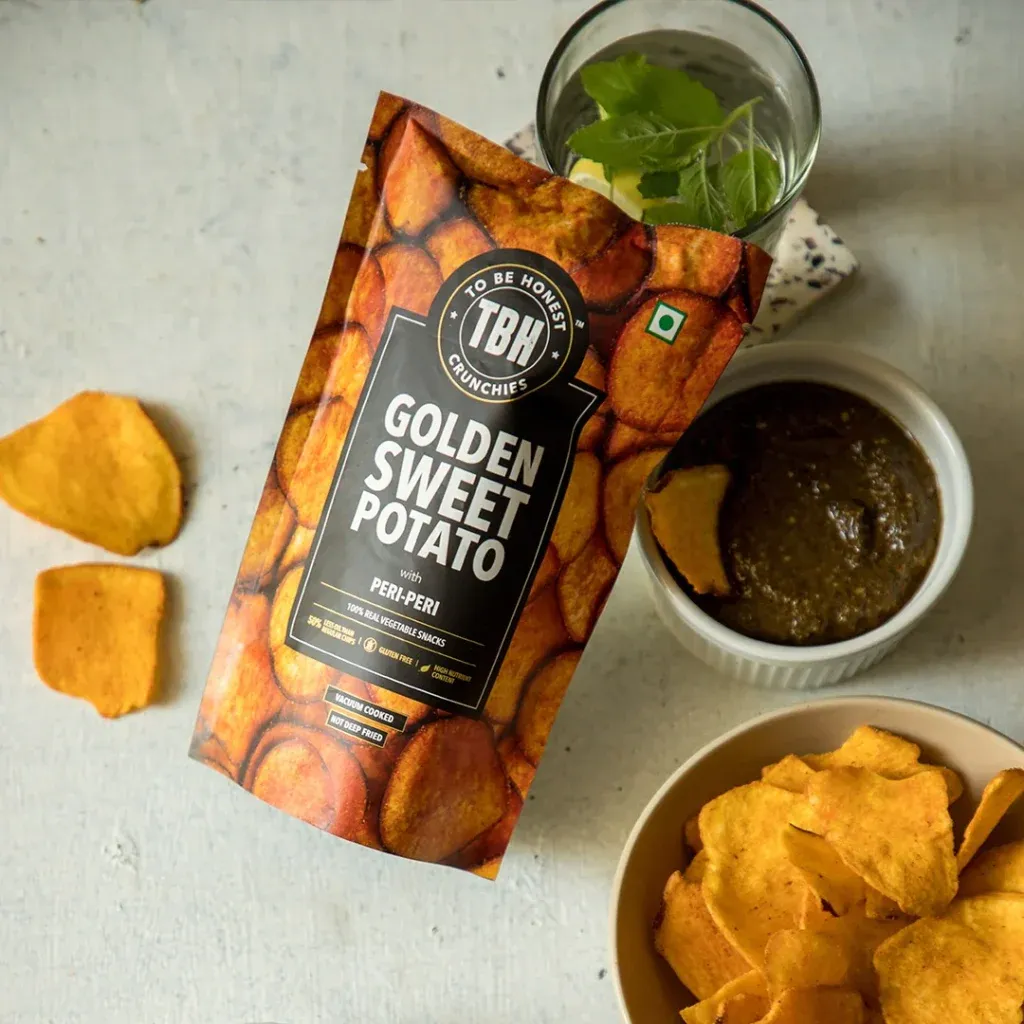 You might have tried banana chips or potato chips but what about beetroot chips? To Be Honest offers chips made with fruits and vegetables, which have some health benefits. All their products are Gluten-free, Vegan, have 100% vegetables, 50% less oil, and no artificial flavours, colours, or preservatives, as mentioned by the brand. Beetroot chips with Himalayan salt, Sweet Potato with Peri-Peri, Herbed Taro with Oregano & Basil, and Okra with Coriander are some products to check out.
4. Chilla Mixes from Gladful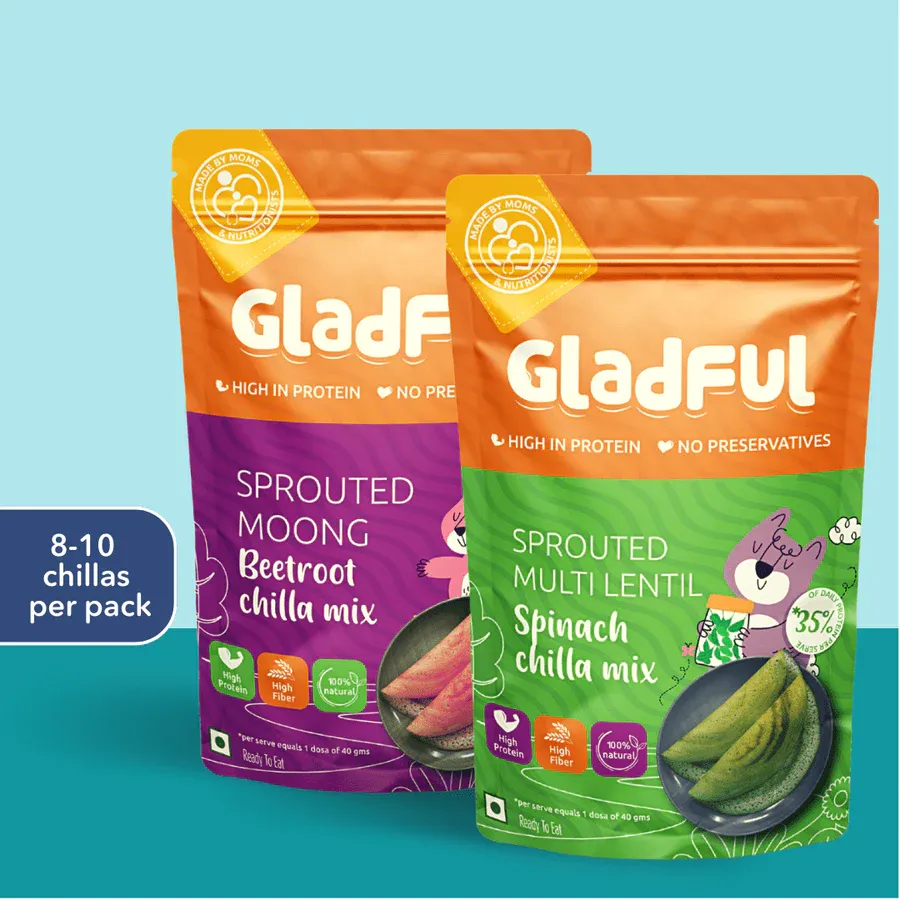 Chillas are a great addition to one's healthy diet as they are protein-rich. You can get a variety of Chilla Mixes from Gladful as they claim to have 100% natural ingredients, have zero transfat, cholesterol & artificial flavours, vegan & gluten-free. Their focus is to build high protein & fiber versions of foods that are currently present on Indian dining tables, not only for gym-goers but everyone. Check out their sprout moong beetroot chilla mix, sprouted lobia & amaranth carrot & methi chilla mix, and sprouted multi lentil spinach chilla mix.
5. Atta from Grain 2 Grind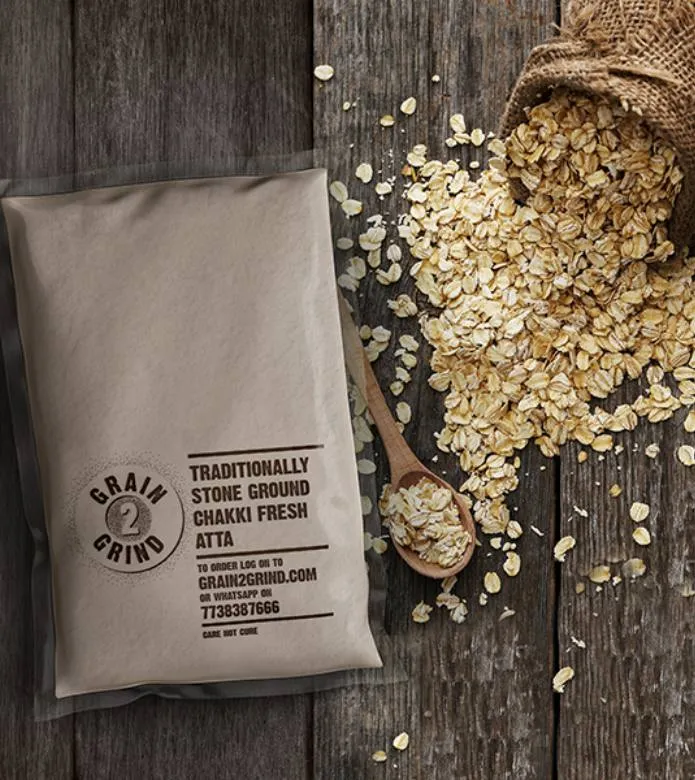 If you are looking for fresh flours with nutritional values, Grain 2 Grind can be your perfect find. We all use different types of flours in our daily consumption, and getting a good quality Atta can be a task. The Ragi atta is a non-dairy source of calcium; a good option for vegan people. While rolled oats and green moong (gram) atta can be a good option for high-fiber and low-calorie foods. If you are looking to include protein in your diet, channa (sattu), rajgira, and jowhar aata can make for good options as they have high protein value.
6. Baked Chips and Crackers from Prime Foods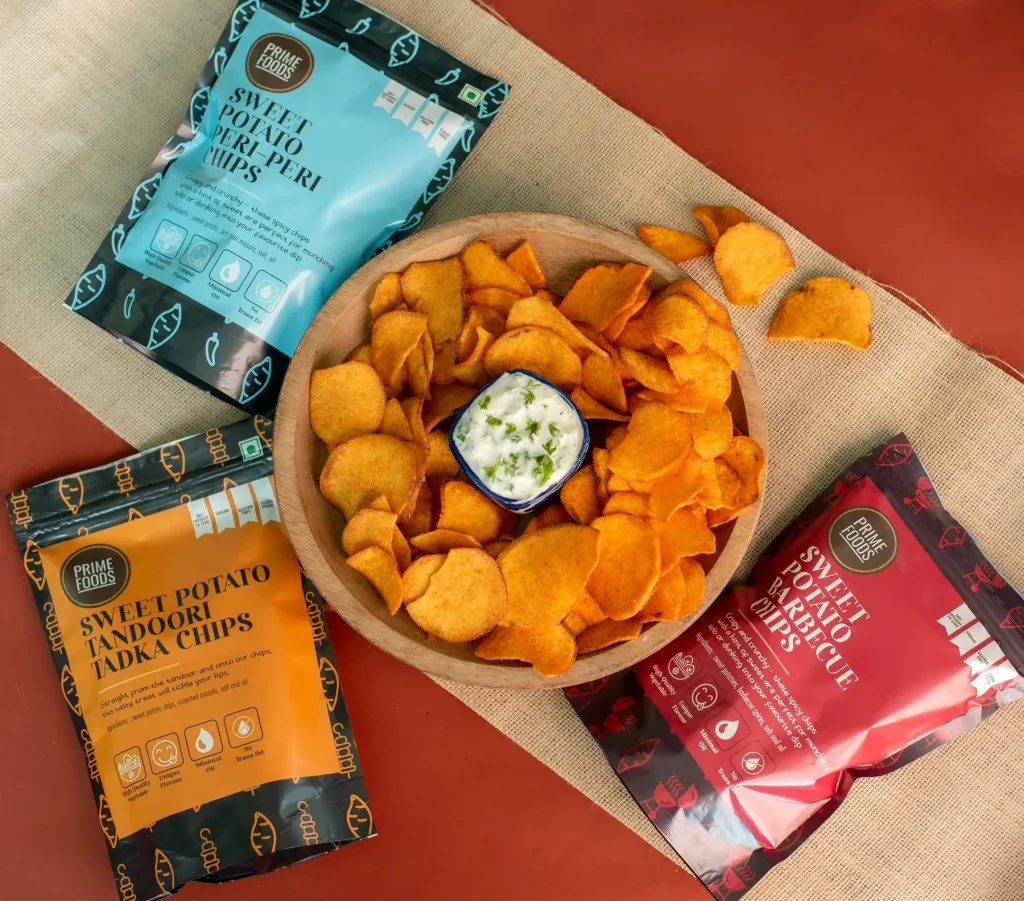 Munch a bit better with baked, not fried sweet potato chips from Prime Foods. Sweet Potatoes are high in beta-carotene and vitamin A, while they also provide a good amount of vitamin C and vitamin B6. Their "Try it All" Sweet Potato Chips Pack consist of Peri-Peri, BBQ, and Tandori flavors. They also have baked crackers with four flavours such as rajgira herb, ragi sesame flaxers, nordic multi-seed, and pecan berry crackers having various nutritional values.
7. Millets Foods from DesiNutri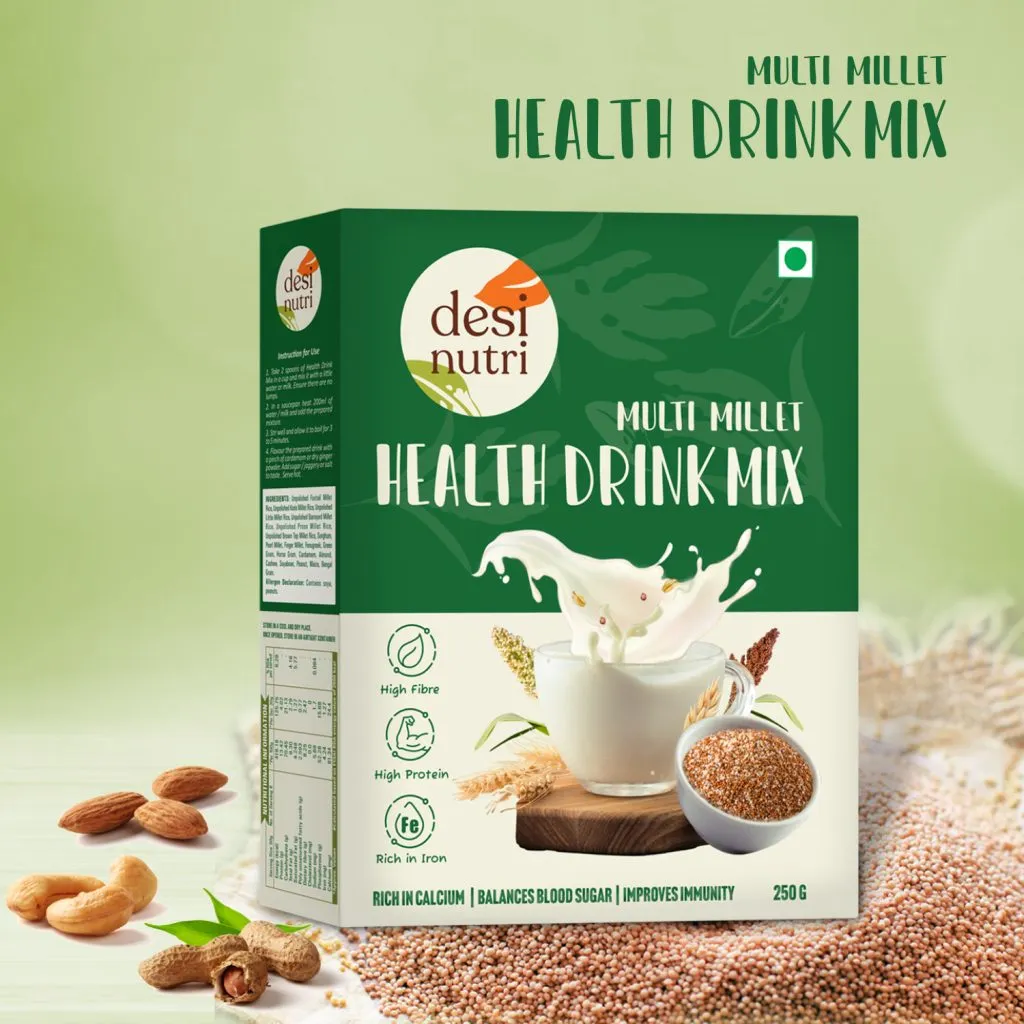 Millets are a rich source of protein, fiber, key vitamins, and minerals. You can get your source of nutritional value from DesiNutri with their range of products. One can try multi millet cookies with calcium, iron, and low fat, multi millet health drink mix, which includes millets, pulses, and cereals, multi millet khichdi mix, multi millet upma and idli mix. If you are looking for healthy alternatives for noodles and vermicelli, you can go for multi-millet vermicelli and multi-millet noodles.
8. Makhanas from Snack That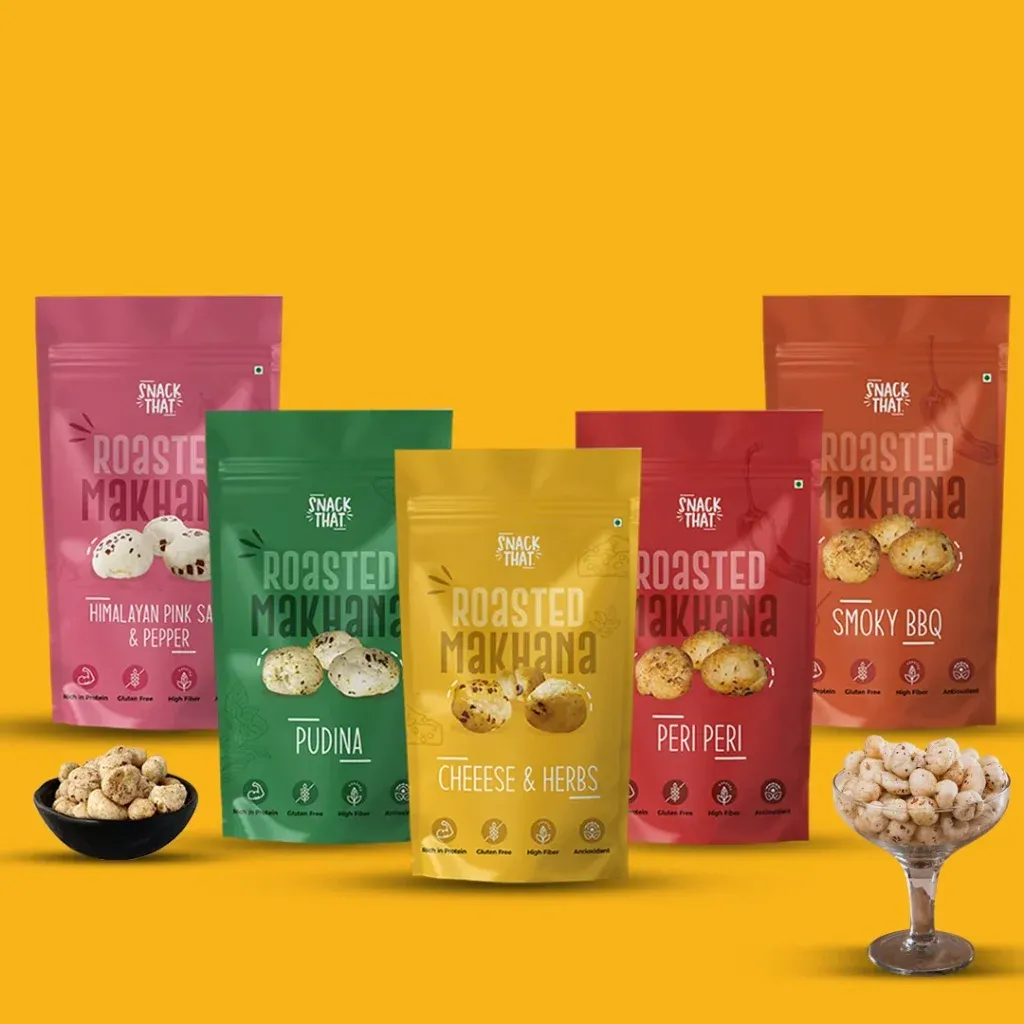 Makhanas can make for a light and healthy snack and Snack That makes it worth tasting with their different flavours. Makahana (fox nuts) are known for their rich nutritional properties such as protein, fiber, low fats, and antioxidants. The roasted makhana super saver combo pack consists of pudina, cheese & herb, peri peri, smokey BBQ, Himalayan salt & pepper roasted makhanas which are gluten-free, natural weight loss agent, and lowers heart diseases as claimed by the brand.
9. Quick Bites from You Care Lifestyle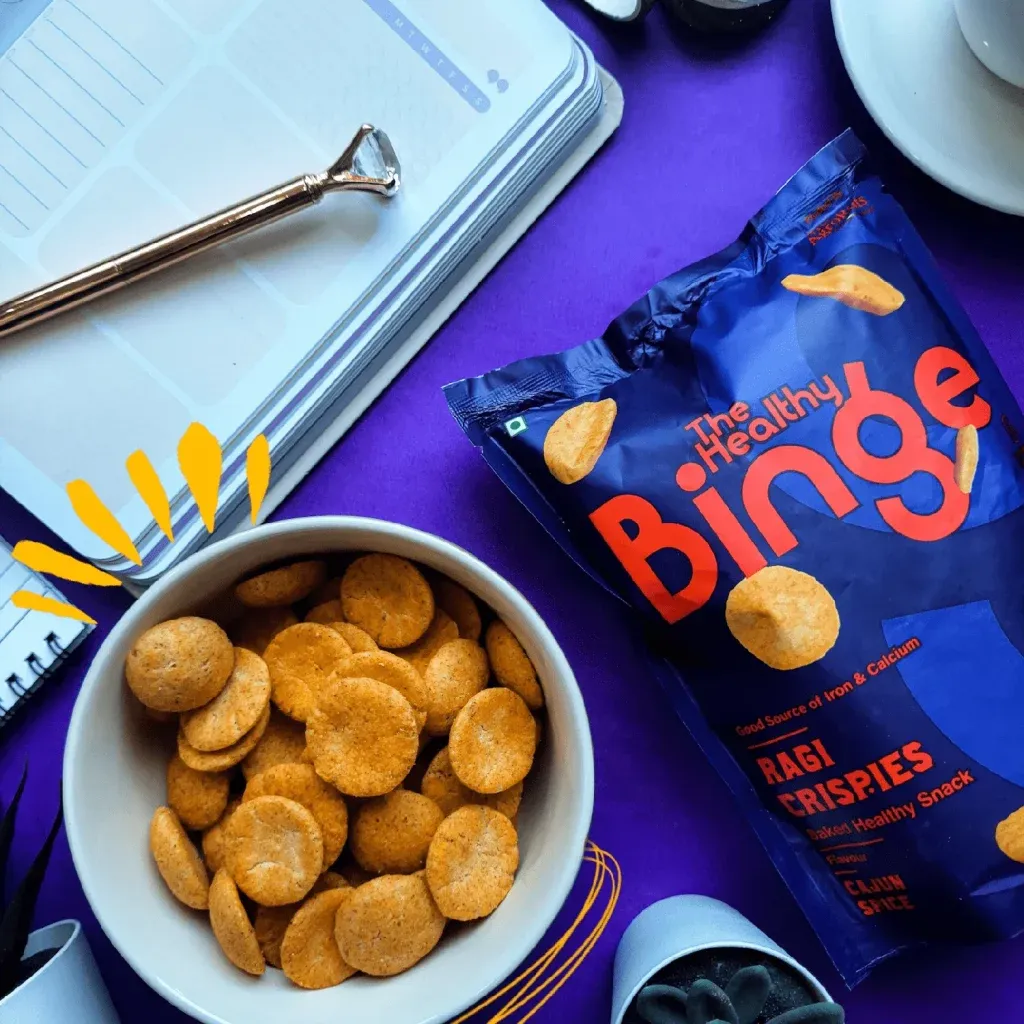 Make the most of our evening snacks with various products from You Care Lifestyle. Products to check out for a healthy bite; Baked millet lavash from Millet Amma made from millet, amaranth, and tapioca flour, magic masala & cream n onion millet puffs & ragi millet crackers from Gudmom is an ideal replacement for chips and crackers as they are rich in magnesium, baked ragi chips from The Healthy Binge which are loaded with protein, fiber, iron and calcium, Quinoa crispies smoky BBQ are also worth trying from THB, Jowar Pops from Four Thirty can be a good replacement for regular popcorns as Jowar is rich in protein, chatpata ragi bhujiya from Nutty Yogi for iron and calcium benefits and Kombucha from Calbrew that is fermented, naturally carbonated and filled with natural oxidants.
10. Coconut sugar and oil from The Coconut People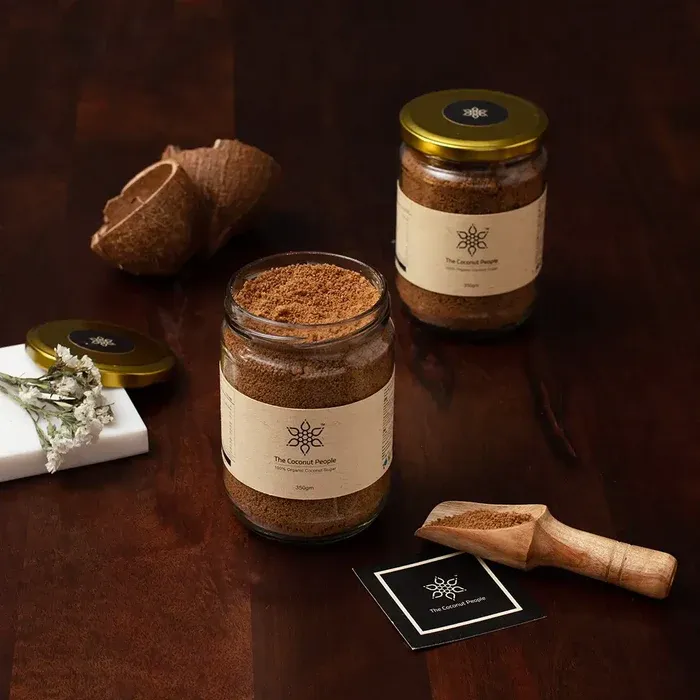 Organic sugars can be a great replacement for regular white sugar. Organic coconut sugar from The Coconut People can be a good alternative if you have a sweet tooth but also a healthy palate. The Coconut variant is rich in iron, potassium, magnesium, and sodium compared to regular white sugar. Organic virgin coconut oil can also be included in your kitchen as it helps in gut health and metabolism and increases digestive power while keeping the skin hydrated. It can be used for cooking as well as for body and hair.
11. Dried Berries and Trail Mixes from Nutty Gritties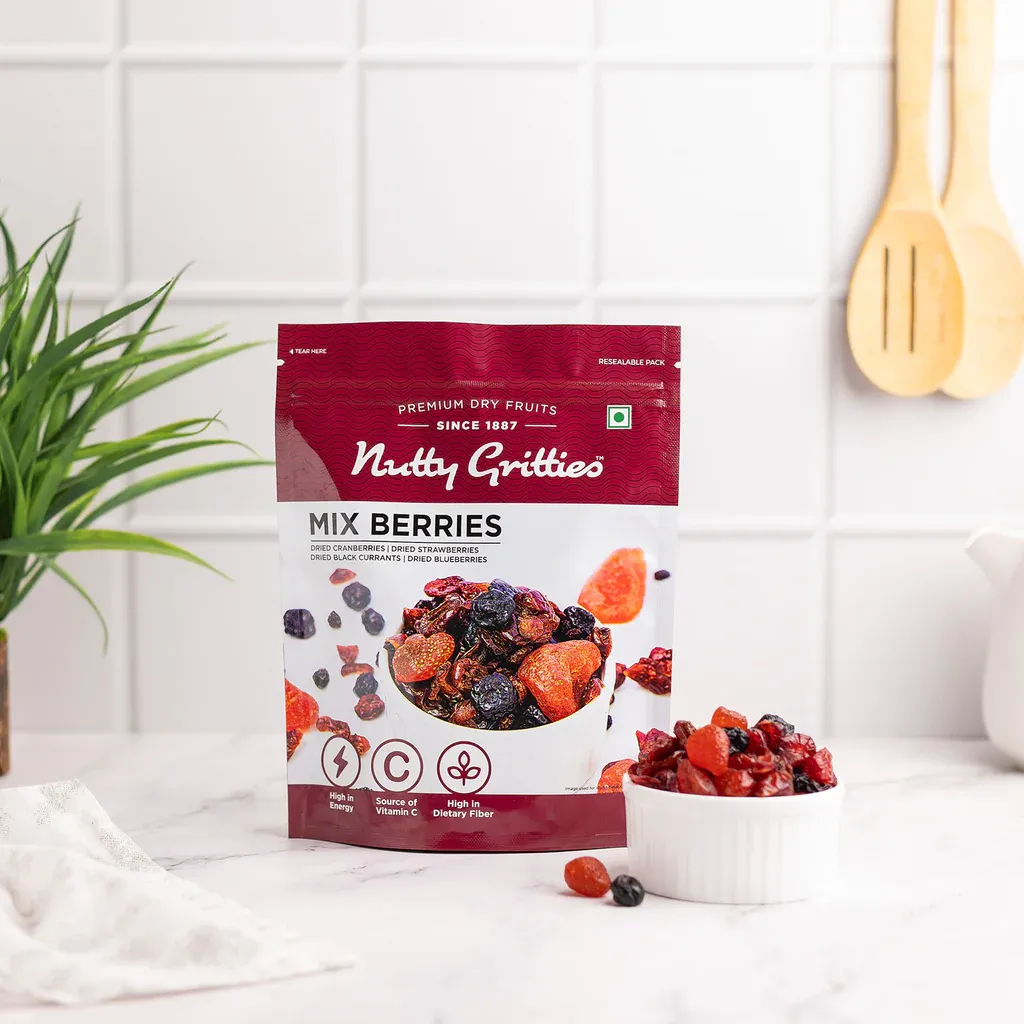 Dried Berries and Nuts can be a good inclusion in the diet for their nutritional value. The Antioxidant Trial Mix from Nutty Gritties includes 21 superfoods such as pumpkin seeds, flax seeds, sesame seeds, goji berries, and 17 other items that are rich in protein, vitamins, and minerals. The Mom's Superfood Mix contains various dried fruits and nuts that are rich in protein, iron, fiber, and omega-3 and the Sports Mix has plant-based proteins that provide energy and required proteins to the body. One can also go for mixed berries, having a mixture of dried strawberries, cranberries, blueberries, and black currants from them.
For more such stories, follow Local Samosa on Facebook,  Instagram,  Twitter, and Telegram.