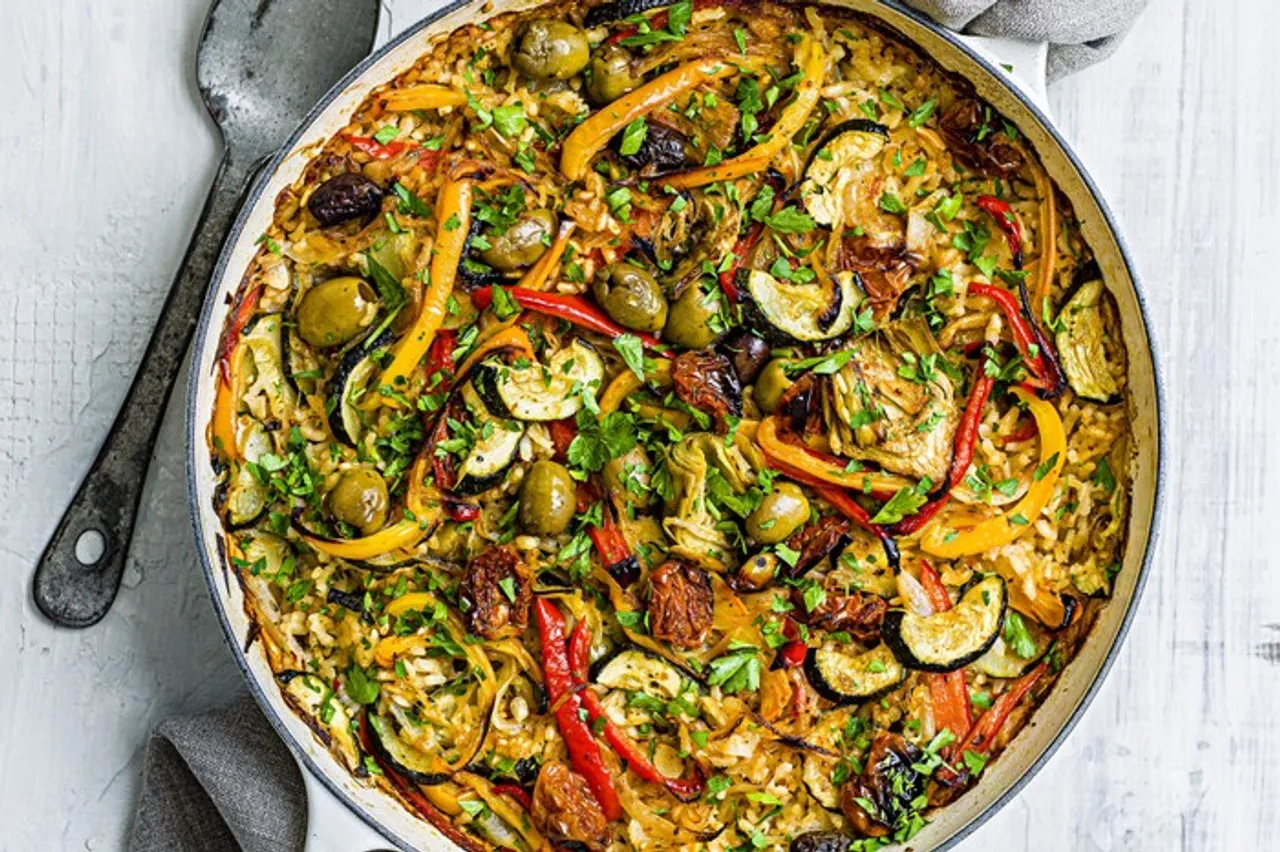 Vegan food has a misconception of being bland and healthy for the heart, not the tongue. Keeping these delusions aside, we bring you some delicious Vegan recipes to give a try!
Many have wondered about trying out veganism but often failed to even attempt it. Celebrating Vegan Day today, we bring you a list of delicious vegan recipes that you must try to start your vegan journey. These Vegan recipes can be made at home with limited ingredients and packed with flavors you must try!
1. Vegan Thai Salad
First up on our list is a classic Vegan Salad. Now we know that a salad sounds boring in itself, but what if we bring a Thai twist to it? Celebrity and fitness influencer Shilpa Shetty Kundra guides us through making a delicious bowl of Thai Vegan Salad. The bowl of goodness is completely Vegan and does not interrupt your diet goals. The Salad is high in protein with tofu, peanut butter dressing, and some greens. Give this recipe a try, and enjoy the Thai flavors!
2. Vegan Ramen Recipe
If you are a K-drama fan, you are probably aware of Ramen and how indulgent it is. What if we tell you not every Ramen bowl is anti-Vegan? Chef Sanjyot Keer from Your Food Lab brings us a classic spicy Ramen bowl that is completely Vegan and packed with veggies and a delicious broth. The spicy Ramen bowl is prepared with Tofu, green vegetables, and a spicy broth made with dry ingredients that give it a mouthful of goodness. Be sure to try out this recipe and binge on your favourite Drama on the go!
3. Mexican Inspired Rice and Beans Vegan Recipe
Need a super quick recipe with just one bowl and a few ingredients? We have got you covered with a healthy Vegan Mexican Bean bowl that is quick to prepare and healthy for the gut. The healthy one-pot vegan rice bowl recipe by Food Impromptu gives you all the Mexican flavours with the goodness of a Vegan delight. Enjoy the rice bowl with the fusion presented in the recipe, and we are sure you won't regret this Vegan combo!
4. Vegan Chocolate Cake Recipe
Healthy and tasty desserts can go hand in hand. Yes, you heard that right. With this Vegan Chocolate Cake Recipe by The Cooking Foodie, enjoy a guilt-free dessert that is completely Vegan and leaves you satisfied with your sweet tooth cravings. The Vegan chocolate cake is easy to prepare, requires fewer ingredients, and is healthy for your diet restrictions. Do give this a try and enjoy a dessert that you won't regret!
5. Vegan Malai Kofta
Indian dishes reinvented Vegan, and we couldn't stop ourselves from sharing this with you. This Vegan Malai Kofta by Rainbow Plant Life is a must-try recipe for all Vegan enthusiasts who need a desi twist to their food. Prepared with homemade ingredients and completely dairy-free, this Vegan Malai Kofta is sure to keep your tummy happy for a long time.
6. Vegan Omlette
A moong dal omlette is a Vegan dish by Radhi Devlukia that offers a great breakfast idea and an alternative to your regular toast. The recipe is extremely easy to follow, quick to make, and delicious as we speak. Moong dal is one of those grains found in each Indian household, and we're sure it won't be difficult for you to prepare. Try this out and enjoy a healthy breakfast!
7. Vegan Saag Recipe
Winter season is around the corner, and one thing North Indian delicacy is famous for is its creamy texture. Saag is a classic winter dish, and Yeung Man Cooking presents us with a Vegan twist to it. The Saag recipe by Yeung is completely Vegan, and offers a bowl packed with flavors that are healthy and gives you proper winter vibes!
8. Vegan Pizza
Vegan Pizza. Need we say more? Pizza is an all-time favourite for all, and famous Chef Sanjeev Kapoor brings us a Vegan alternative to your cravings. Filled with veggies and loaded with Vegan toppings, this Vegan Pizza is your perfect midnight snack or a Movie night meal to enjoy. Check out the recipe and give it a try!
For more such stories follow Local Samosa on Facebook,  Instagram,  Twitter, and Telegram.