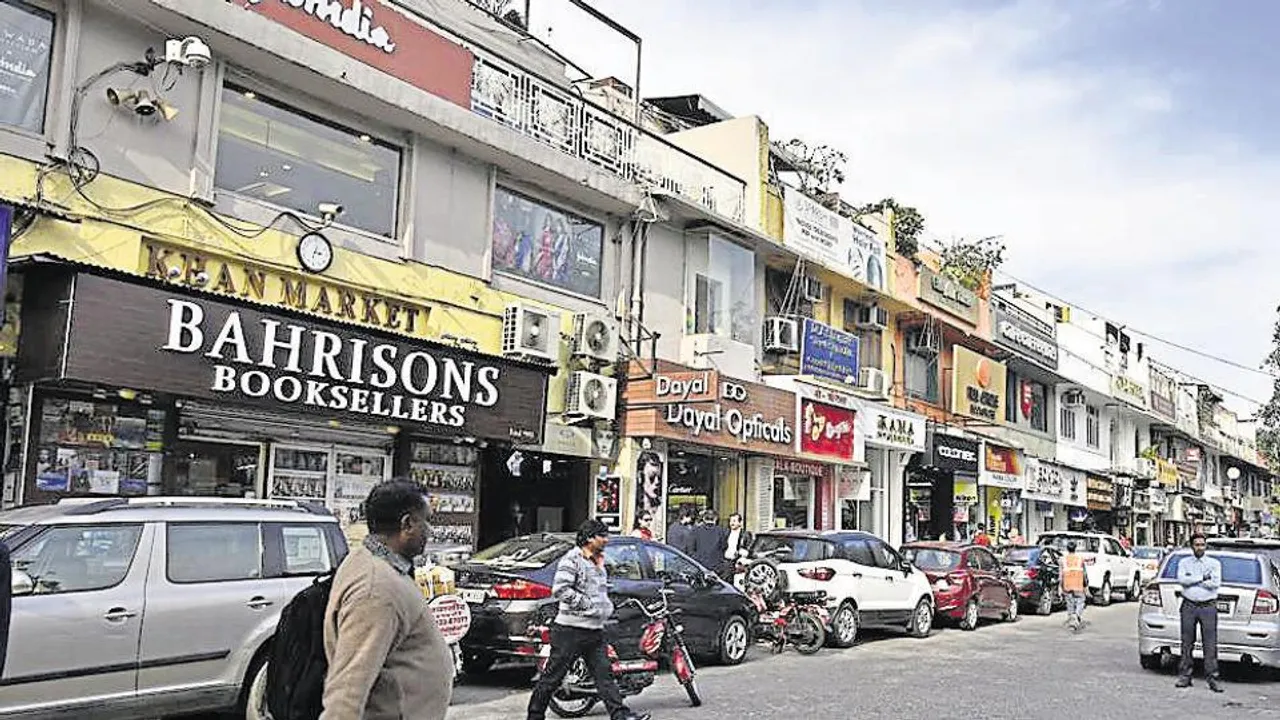 Planning to visit Khan market? Do not forget these must-visit shops in Khan Market to have a complete and wholesome experience.
Khan market tops the list of elite, up-class, and posh markets in Delhi. It is a hub for both shoppers and visitors and is crowded with showrooms selling all kinds of stuff. A market for high-end products, the U-shaped Khan market is located at the heart of Delhi. The market has shops with two storeys with everything you can think of – designer boutiques, restaurants, cafés, beauty and wellness stores, bookstores, home décor, and whatnot. You might find yourself lost in the vast sea of shops. With these must-visit shops in Khan Market, you can navigate the market easily.
1. Faqir Chand & Sons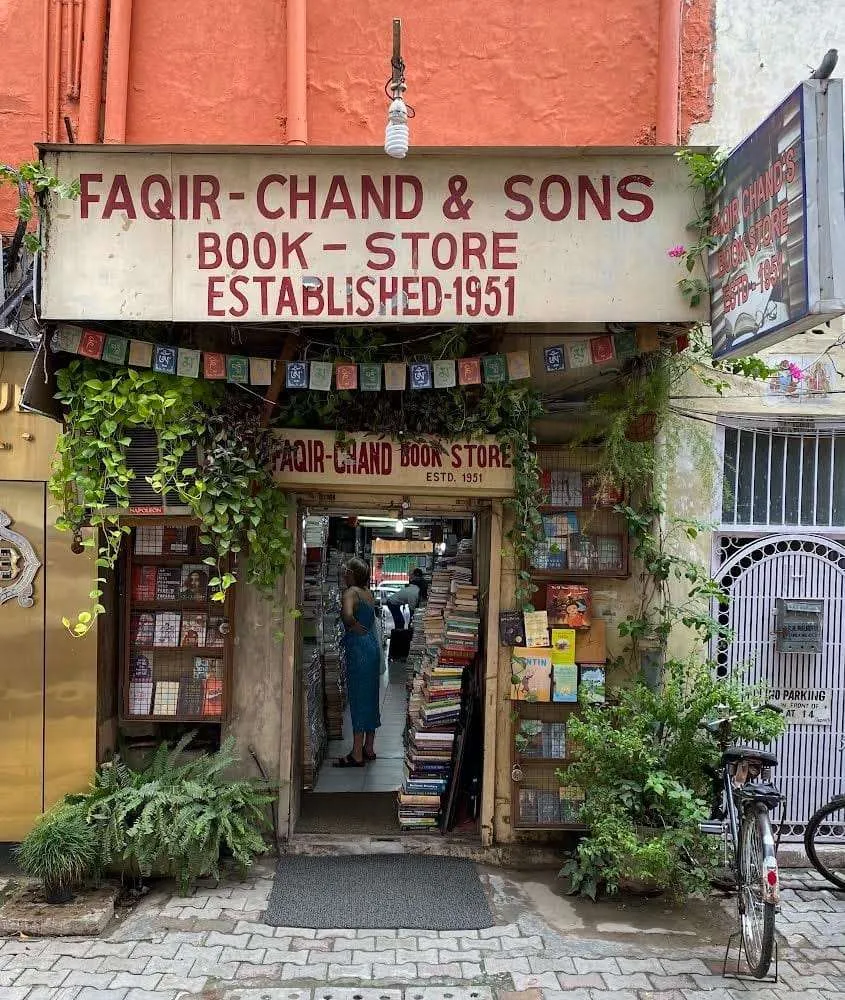 One of the oldest bookstores in the city, Faqir Chand & Sons is heaven for all book enthusiasts. The bookstore has piles and piles of books in every genre – history, mythology, fiction, Sufi, etc. There are book lovers who visit Khan Market just to stroll through its collection. This is a must-visit shop in Khan Market and your Khan Market visit is incomplete without getting here.
Where: 15 A, Rabindra Nagar, Khan Market
2. Anand Stationers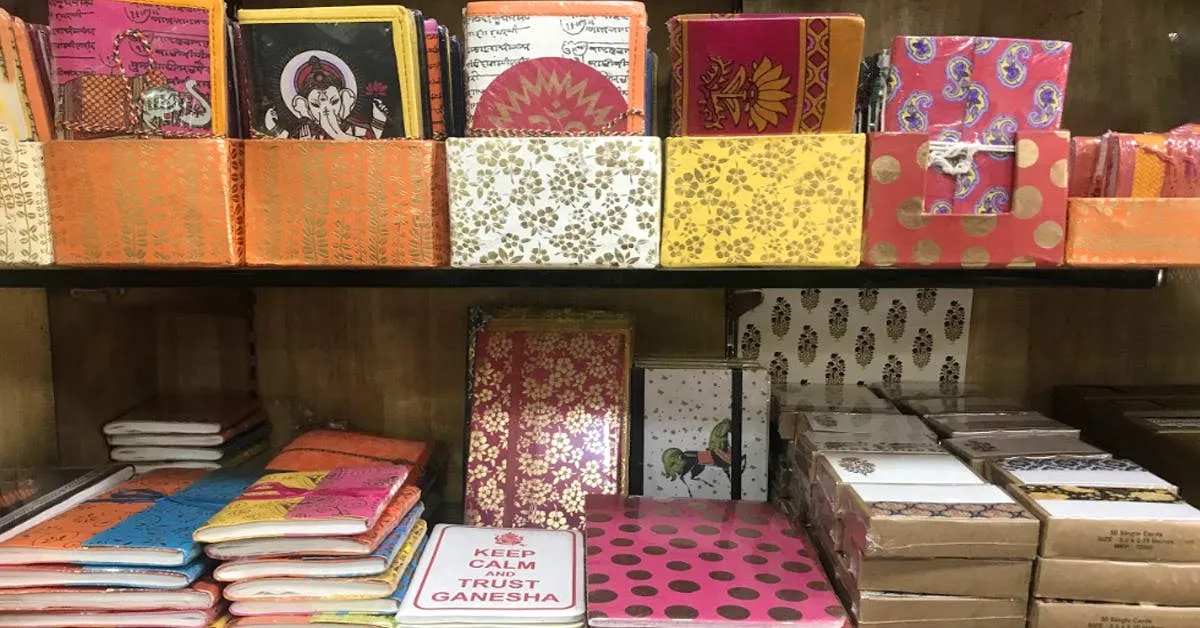 Take your creative side for a visit to Anand Stationery. The shop oozes Indian aesthetics and is the best stop for gift boxes, gift bags, wrapping papers, thank you cards, wrapping papers, and homemade textbooks. But that is not all you find here. Fall in love with the old stamps and pencil tops.
Where: 25 B, Rabindra Nagar, Khan Market
3. Good Earth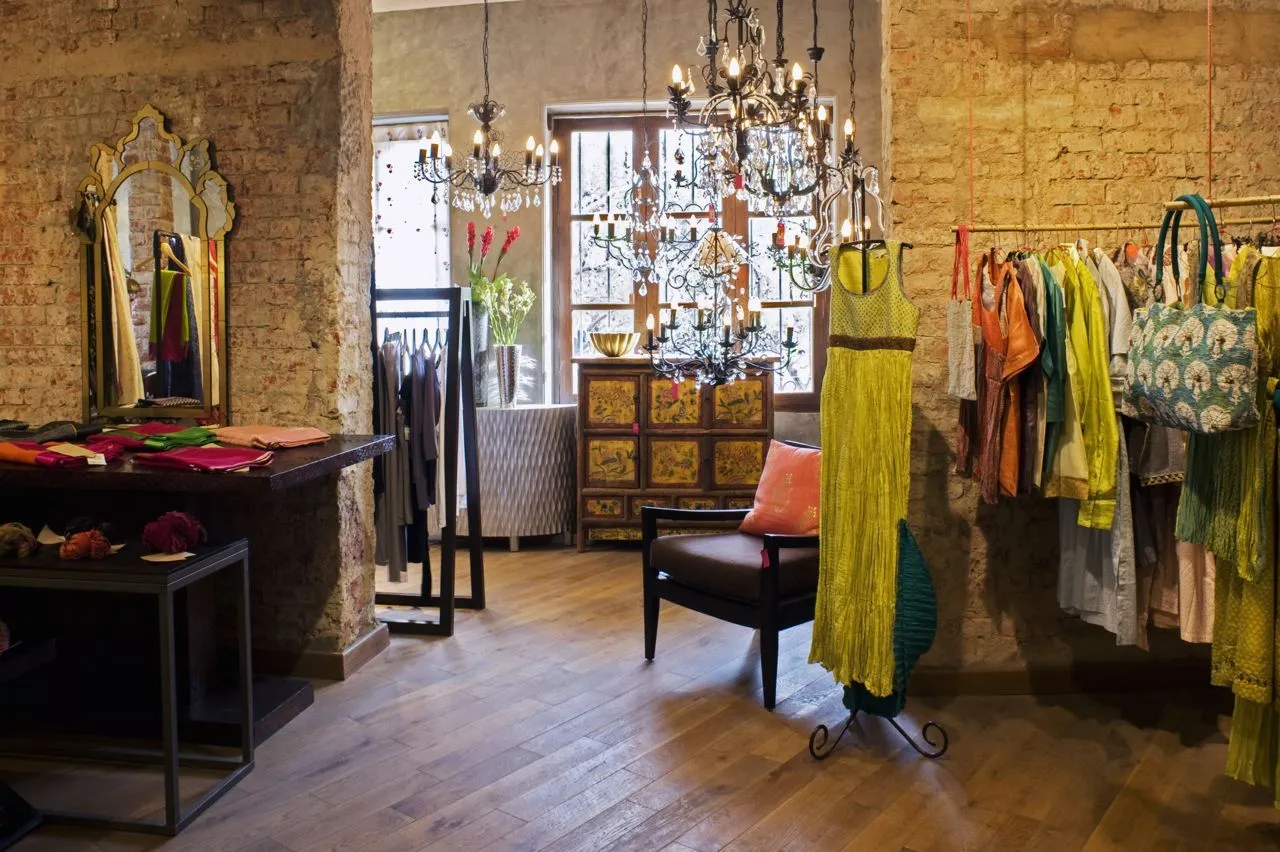 The store celebrates the Indian heritage with its rich collection of clothes, décor, cutlery, crafts, and more—the perfect example of the fusion of traditional crafts with modern style. Even if you are not looking for anything particular, browse around it.
Where: Shop No. 9 A.B.C. Ground 1st & 2nd floor
4. Amrapali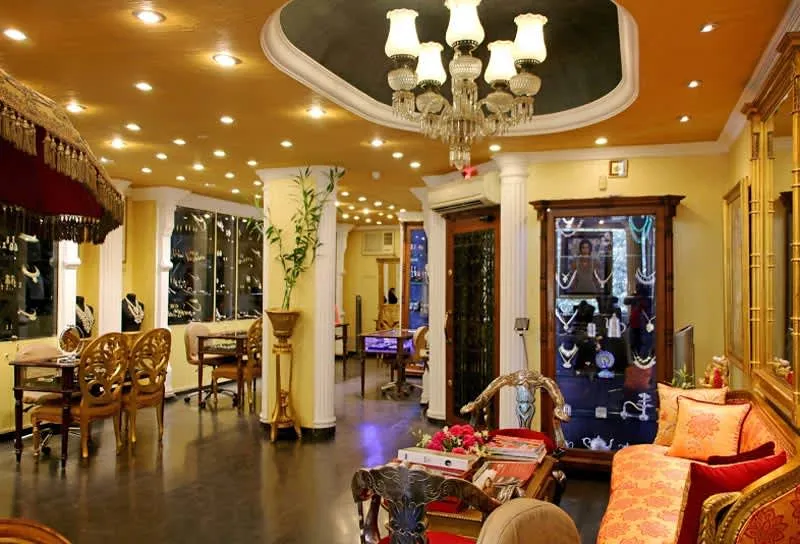 With beautiful high-end jewellery with intricate designs, Amrapali has always been a well-known name in everything blingy. You will find traditional and hand-crafted designs of anklets, earrings, stone accessories, and gold necklaces with stones and diamonds in them.
Where: 39, 39A
5. Innisfree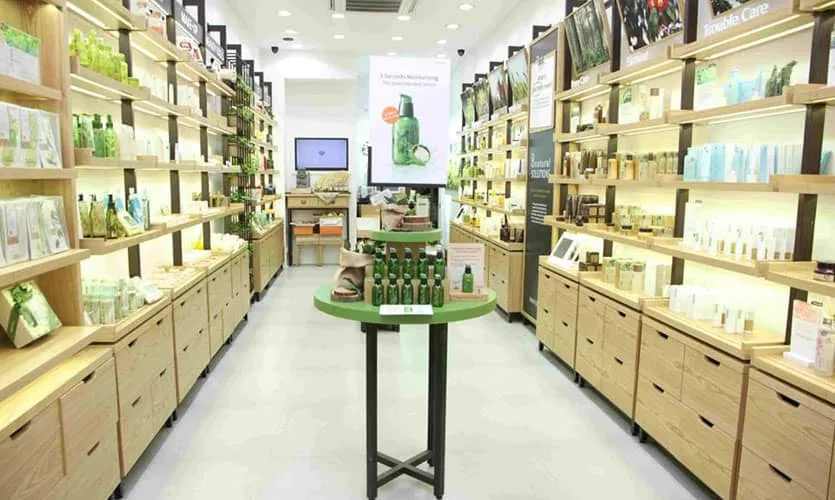 Are you a skincare enthusiast who wants to try some skincare products? Innisfree is the store for you. It claims to have 100% organic skincare products to pamper your skin. Go visit the store and see for yourself.
Where: Shop No. 46B, Ground Floor
6. Ogaan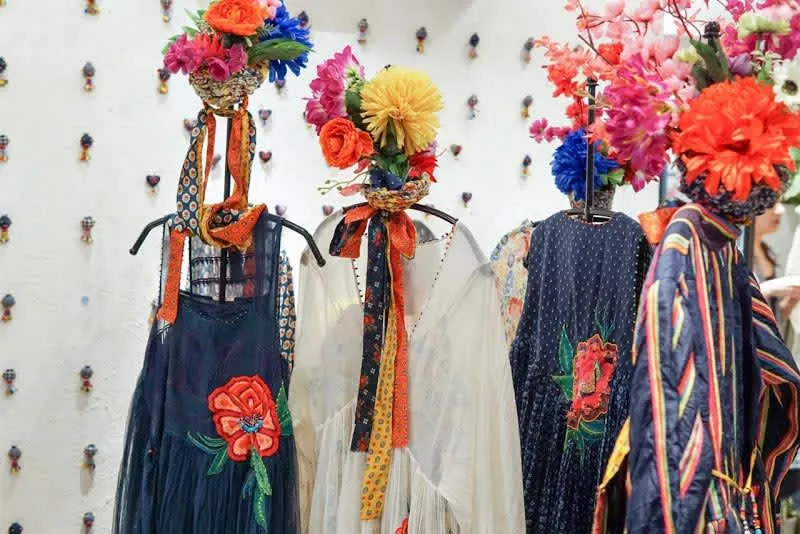 The next shop one must visit in Khan Market is Orgaan. One of the best apparel stores in Khan Market, Ogaan has everything under one roof. It flaunts a collection of designer clothes. Not only clothes, but you can also find exclusive accessories like brooches, bags, etc.  
Where: Shop No. 77, Middle Lane
7. Khan Chacha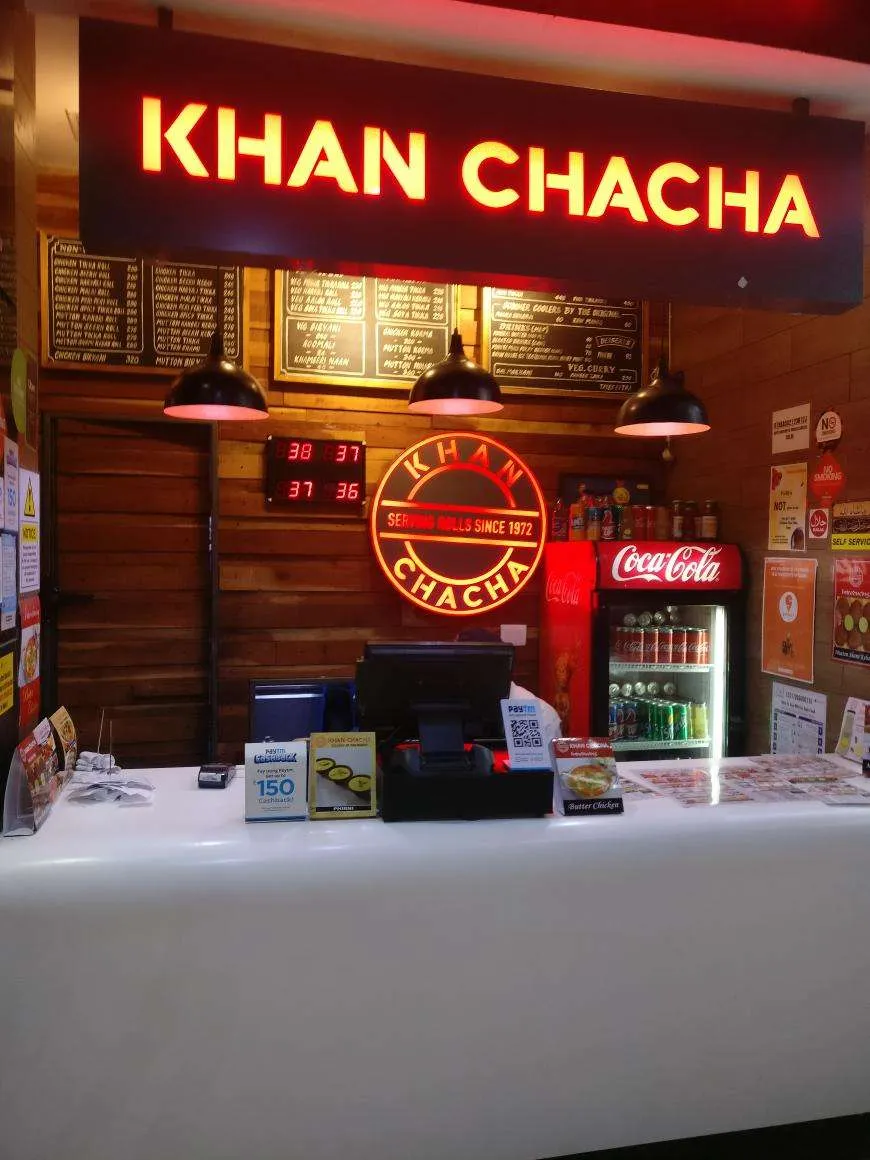 Browsing through various stores in the market is tiring. Treat yourself to one of the most popular food joints in the market – Khan Chacha. The finger-licking Mughlai food, rolls, and Kebabs will leave you full and satisfied.
Where: Shop 50, 1st Floor, Middle Lane
8. Big Chill Café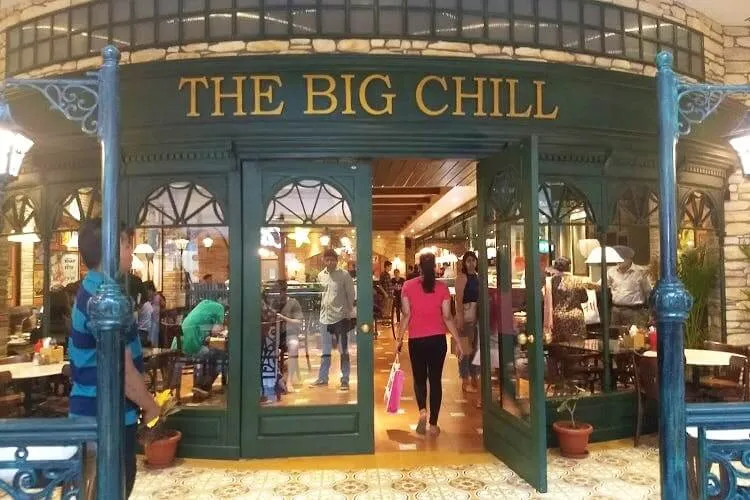 The Big Chill Café might be the best one in Khan Market. The charming décor and relaxed ambience are everything to get lost in. The menu has pasta, pizza, milkshakes, and desserts. Spoil yourself with a treat here.
Where: 68-A, Khan Market
9. Kama Ayurveda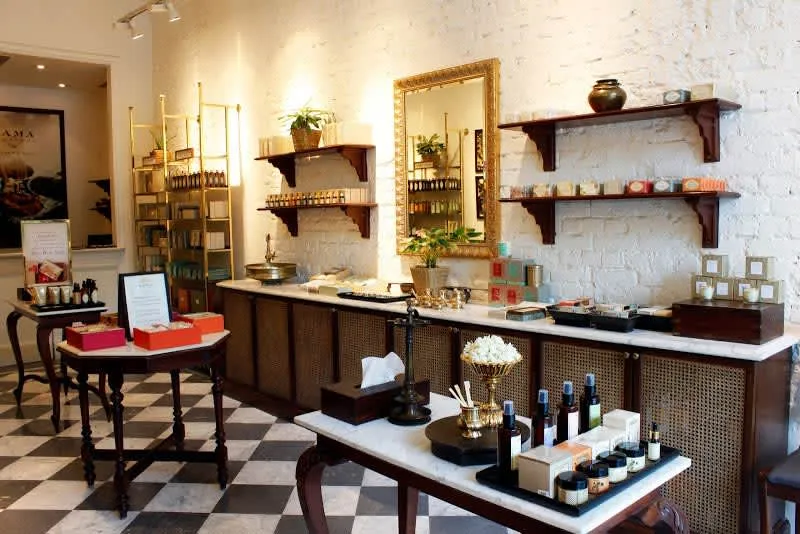 Ayurveda is fascinating to everyone. Kama Ayurveda brings the goodness of Ayurveda to you with bottled-up natural and pure products, as the store claims. The store boasts plant-based natural ingredients, which will enrichen your skin-care regime.
Where: Kama Ayurveda 22A
For more such stories follow Local Samosa on Facebook, Instagram, Twitter, and Telegram