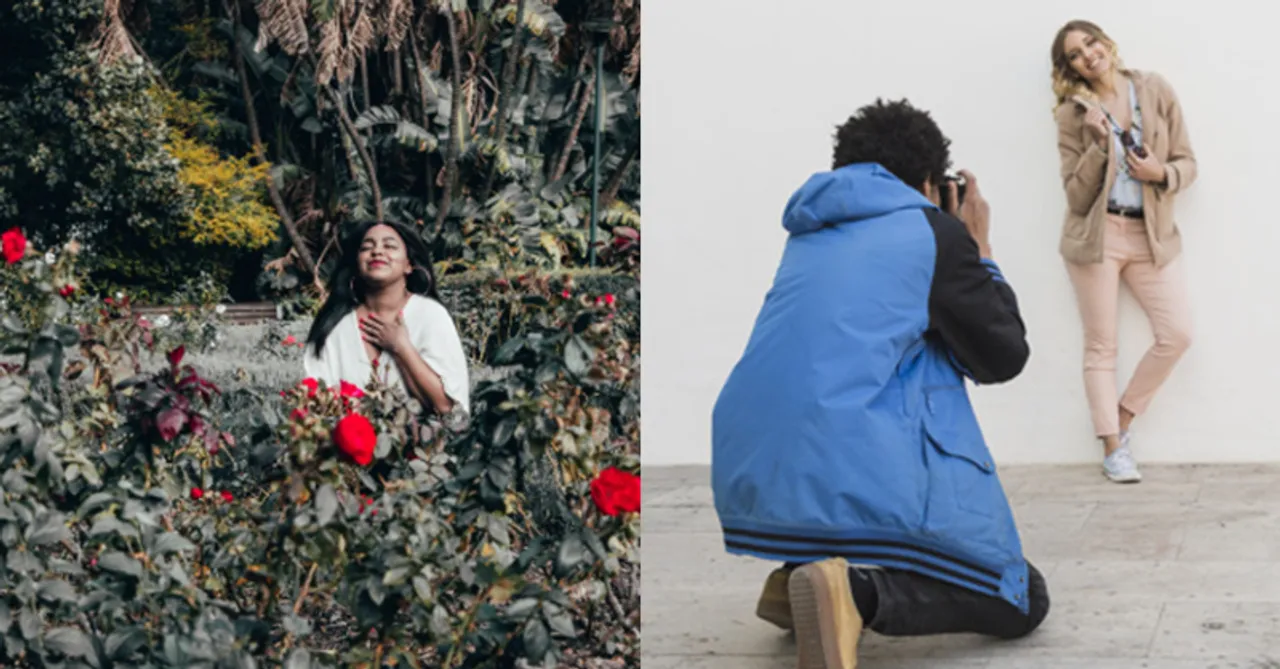 Miss going out and capturing the beauty of the city and clicking aesthetic insta-worthy pictures? We do too. But did you know, Delhi's local markets are a perfect spot to capture the perfect shot for your IG feed? Yes, that's true. From cozy cafe's, artistic shops to graffiti walls, Delhi has it all. Read on to find out Local Markets in Delhi for a jaw-dropping photo-shoot.
1. Connaught Place (CP)
This place offers a deal you can't deny. Get yourself an aesthetic picture perfect for your IG-feed while you can shop till you drop. Ain't that a great deal? Be ready with your cameras as the picturesque background, busy streets, and the iconic white walls call for some cool pictures.
Where: Connaught Place
2. Chandini Chowk
Chandini Chowk needs no introduction. Delhi is known for its momos, busy streets, and the famous Chandini Chowk. A chaotic wholesale market that allows you to capture the raw moment is a paradise for both photographers and models. So drop in for that perfect Instagram picture!
Where: Chandini Chowk
3. Champa Gali
It's time to give your Instagram feed the much needed aesthetic touch, and there's no other place better than Champa Gali. This place has a lot to offer all at once, graffiti art, heritage buildings, hustle streets, and much more. So then what's not to love about this place? Wear your best dress, get your camera's ready, and click pictures already.
Where: Champa Gali
4. Dilli Haat
Doesn't the picture melt your heart already? To us, it surely did! With an instagrammable spot in every corner, Dilli Haat is full of hidden spots and colors. While you can shop to your heart's content, you can snap breath-taking images amidst the burst of colors, traditional items, and alluring handicrafts.
Where: Dilli Haat
5. Hauz Khas
Looking for some happening places in your city without having to travel for hours? If that's a yes, then there's something that might interest you. Known for art galleries, bars, and restaurants, Hauz Khas witnesses some of the happening scenes from our mundane lifestyle. Each corner is insta-worthy, we assure you.
Where: Hauz Khas
6. Khan Market
Shopping and clicking pictures? Do you think that's a difficult task? Then it's time for us to jump in and make things easier for you. Presenting to you the Khan Market, turn your go-to shopping market into a photoshoot location in Delhi. Yes, that's right. City-skylines, greenery, sunsets, and attractive shops are all you need for that perfect shot.
Where: Khan Market
7. Janpath
Flash, Click, Post! This will be your mantra as soon as you enter Janpath. This place calls for some photogenic adventures as it portrays artisans' painstakingly beautiful creation. Choose your background, capture the moment, and turn your boring insta-feed creative.
Where: Janpath
8. Sarojini Nagar
Shopping at a budget? Sarojni Nagar is the place to be. Looking for household items? Sarojni Nagar at the rescue. But did you know this place is best suited for some cool photographs as well? Yes, you read that absolutely right. Sarojni Nagar is your new go-to place when looking for some creative, cool, aesthetic, and street photography sessions.
Where: Sarojini Market
9. Shahpur Jat
One thing for sure, you won't feel like missing any spot to capture as the place is so vibrant. Shahpur Jat is a different side of Delhi to explore. Colors, colors, and some more colors, this place is full of life. Visit Shahpur Jat, and you'll know what we mean!
Where: Shahpur Jat
Let us know in the comments below your favorite Local Markets in Delhi for photo-shoot.
For more such stories follow Local Samosa on Facebook,  Instagram,  Twitter, and Telegram.