Founded in 1928 by Lady Navajbai Tata, Sir Ratan Tata Institute has a cafe and a beautiful boutique for women and children and was started to provide livelihood opportunities to women with underprivileged backgrounds. 
Serving Parsi delicacies for over 90 years, Sir Ratan Tata Institute in Babulnath is more than just a cafe. It's a place where you can shop cutwork sarees, kidswear, kurtis, tops, as well as home linen. Also, a space that provides employment to needy women not just from Mumbai but from different states and trains them and helps them ace cooking and stitching. It's also a community centre for local people and conducts various workshops, seminars, parties, cooking demos, children's classes, and various events, as well as pop-ups every now and then.
"There was a plague in Bombay in the late 1800s, and people were badly affected by it. Many women were poor and didn't have a means of livelihood at that time. And that's why Lady Navajbai Tata, wife of Sir Ratan Tata, son of Tata Group founder Jamshed Tata started this as an institute to support such women and give them employment. The ladies would cook and sell that food, and that has continued even today", said Shernaz Buhariwala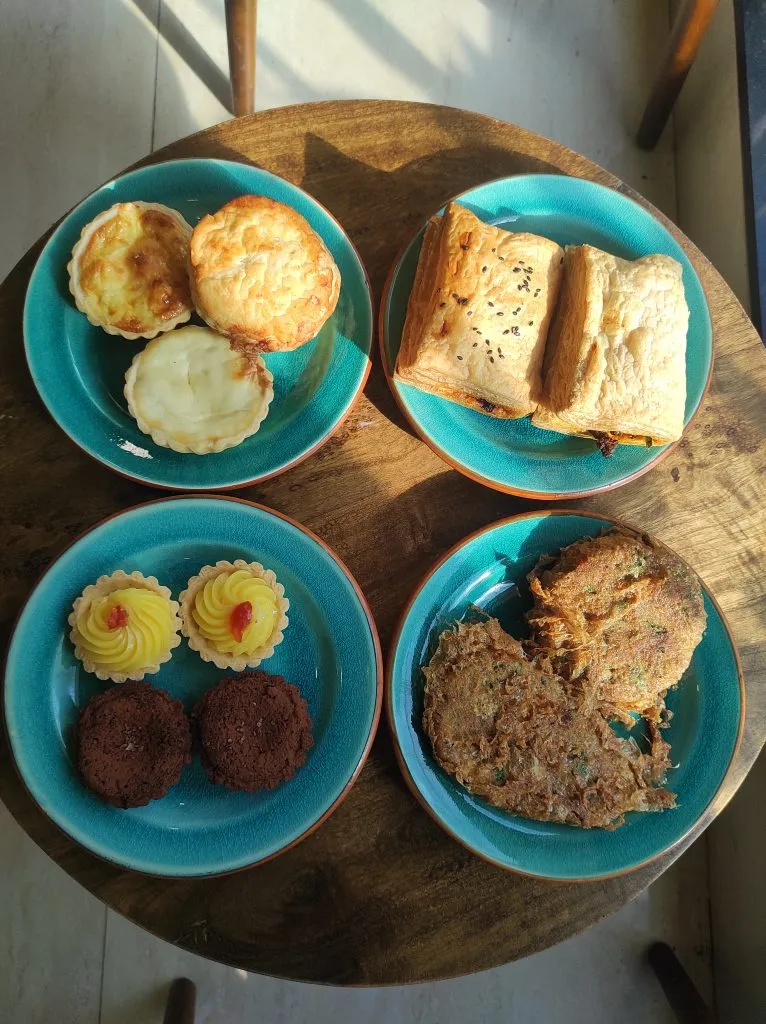 140 people from underprivileged backgrounds from different parts of the country are currently working for RTI either in their cafes or in the boutique. "Most of them are women, but we do have men working, too. We had and still have many ladies who had come from various villages, lived here with their families, and learned cooking and stitching. This is generational because they even got married and settled here and passed their experience and learnings to others", she further added.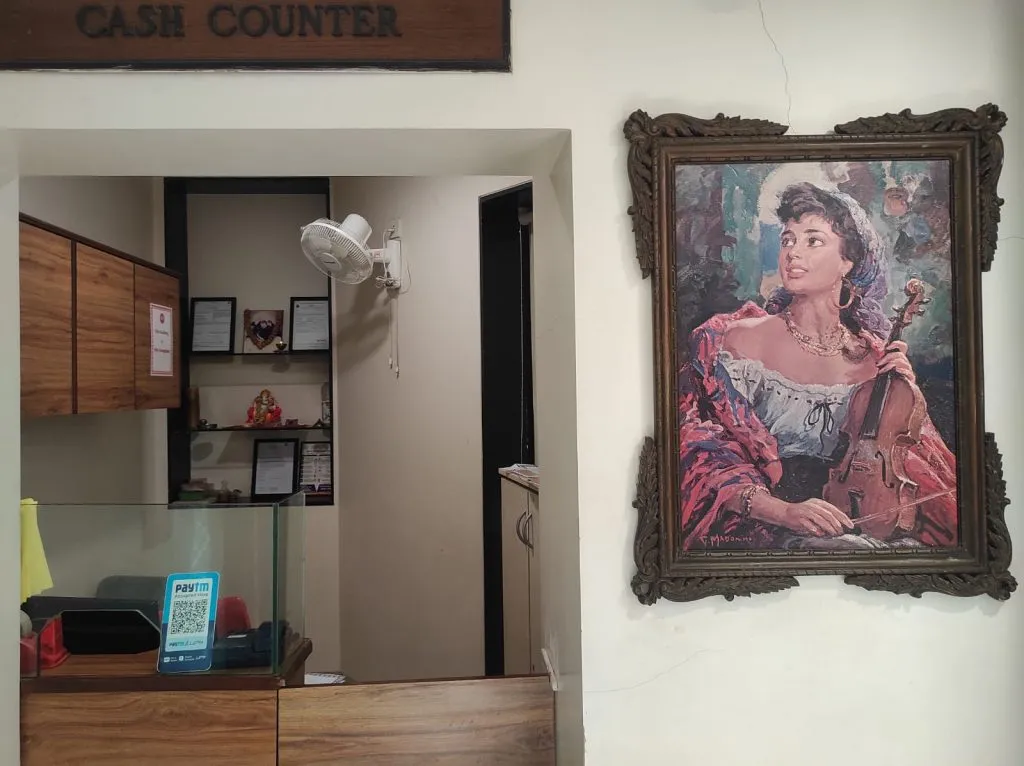 RTI cafe is a local favourite, and that's why there are 10 outlets of the same across the city. The menu is extensive and is a mix of Parsi delicacies as well as a lot of snack items. Some of the must-tries are mutton and chicken cutlets, crust pattice, curry puffs, lemon and chocolate tarts, bhakra, dal ni poli, cheese bites, and palmier. However, spinach & Corn Cheese Quiches topped our list, and we do have plans to go there just to have them.
Everything at the cafe is made in-house, and the quality speaks for itself. The food is delectable and tastes fresh. Other than these, there is a new lunch menu every day that features Parsi delicacies as well as various other options and a separate gourmet menu on pre-order. "RTI was also one of the first cake and pastry shops in the city, and Lady Navajbai would bring down French chefs to train our ladies and would herself teach every new thing she would learn on her visits to different countries to the staff", said Shernaz.
The cafe is spacious and has a minimal setting with a staff that's way too sweet. You will also see the old photos framed on the walls, and there's another room inside where the team conducts various workshops and events.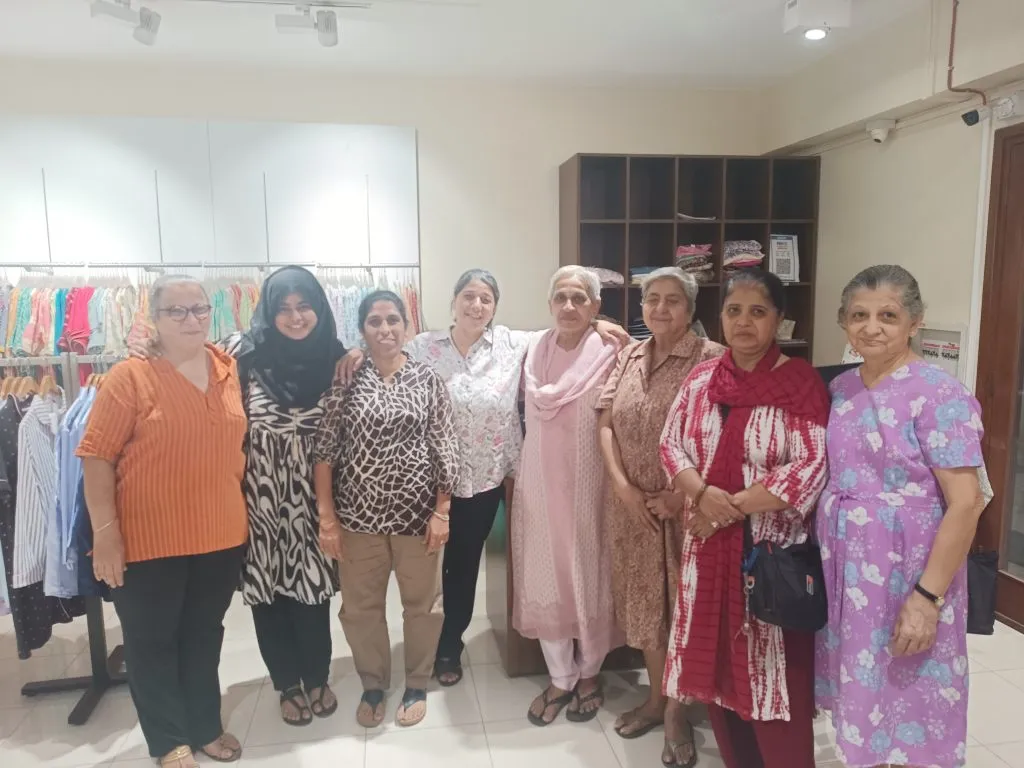 RTI also boasts two beautiful boutiques for kids and women and has a gorgeous collection of cutwork sarees, easy breezy kurtis, bottom wear, scarves, home furnishing, kidswear, toys, and children's accessories. Right from stitching to working on the embroidery and designs, everything on every piece at RTI is done by the ladies who work here.
"They do the stitching upstairs on their machines and also work on the embroidery, designing, and everything else that's needed. Our collection also has the traditional Parsi Gara as well as beautiful cutwork sarees, and we are one of the few shops in the city that do hand smocking, an embroidery technique used to gather fabric so that it can stretch", added Shernaz. The shops have a fantastic collection, beautiful decor, and ambiance. The ladies are adorable, would love to have a chat with you, and won't mind hugging you tight.
The reason why RTI is highly recommended for a visit is due to its unique combination of boutique stores, affordable food options, and friendly staff. While there are several outlets throughout the city, the boutiques are conveniently situated near the original cafe at Hughes Road. Therefore, if you're interested in purchasing sarees, kurtis, or adorable outfits for your children, make sure to visit the original RTI location, which has proudly served customers since 1928.
Where: 35, N S Patkar Marg, Babulnath, Mumbai, Maharashtra 400007.
When: 9.00 am – 7.00 pm
Price: Rs.150 for one
For more such stories, follow Local Samosa on Facebook, Instagram, Twitter, and Telegram.