Hidden in the lanes of Colaba, Charagh Din is an exclusive shirt shop in Mumbai that won the Limca Book of Records for being the largest shirt store.
The brand that started in 1947, Charagh Din, has been running their only shop in the world here in Mumbai, amidst the lanes of Colaba! With 3 floors only catering to shirts, the 75+-year-old store was started after partition by the grandfather of Mr. Yohan Daswani. The shop started as a tailoring establishment and later switched up to ready-made garments and shirts. What started as a single-floor shop, turned into a 3-floor boutique today that has also won the Limca Book of Records for the largest shirt store.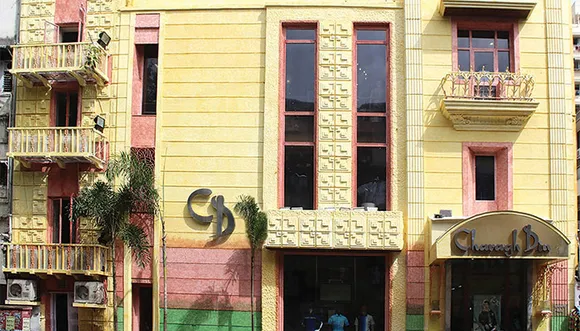 The store does not believe in mass-producing products and designs single shirt pieces at a time. A design, once made, is never repeated again, keeping it exclusive to the customer. "We believe every customer should get a unique masterpiece made especially for them," says Yohan Daswani, the current owner of the store.
Standing apart from rest
Running by its motto of providing a personal touch, the Charagh Din store in Colaba is the only franchise of the brand in the world. It is also known to be the only brand in the entire world to gather 25 new shirt designs every day. The process starts 4 weeks before with the finalization of designs, and after almost a month, the shirts are brought to the store. "It's a continuous cycle for us. We select new and fresh designs every day and get them delivered after a gap of 4 weeks", explains Mr. Yohan.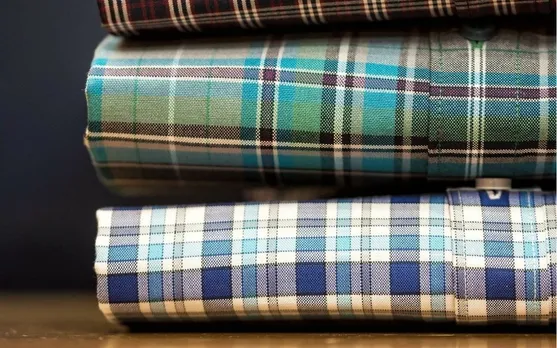 Charagh Din specializes in upper wear specifically for men. The shop has an exclusive range of shirts, t-shirts, polo t-shirts, linen casual shirts, party shirts, and much more! Instead of branching out into multiple wardrobe segments for ladies or kids, Charagh Din believes in being the master of one specific segment. They focus on improving their brand quality over quantity. Yohan explains this by saying, "If your focus starts getting diverted and divided, you stop being the best at your work. We aim to provide customers with the best quality, for the best price, with the best service, and for the most suitable occasion!"
Another unique standing point of Charagh Din is that any single shirt design will never be made again. The shirt design you buy is made only once and never again. Even when someone purchases a shirt on their online website, it is immediately removed from the shelves. The brand believes in creating something unique for all, which sticks true to its identity and makes them stand apart.
Driven by Sustainability
All fabrics, designs, garment production, and material sourcing are done locally, with their factory being in close proximity to the store. The starting price range for shirts here is Rs.1400 Rs. going up to Rs.10,000 and above. "We hire locally, we design locally, and we source locally to eliminate any excess labour and logistics. Part of being sustainable is ordering what we can sell to avoid any wastage of resources", explains Yohan.
Wall of Appreciation and the 25-year-old shirt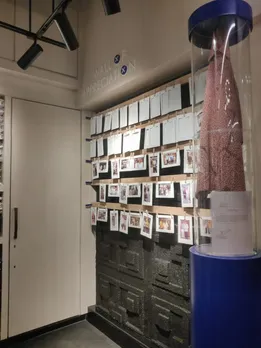 Many reputed Bollywood film personalities and artists, including the famous "Kapoors", have been regular customers of Charagh Din. The top floor of the shirt store displays a wall of appreciation, showcasing every artist they have catered to. Another fun fact about the shop was the 25-year-old shirt that was put up on display. A distant customer sent back a shirt worn by him on a regular basis for over 25+ years. The shirt was sent back to Charagh Din with a letter of appreciation for the shirt and the quality that still remained fresh as new! The shirt, along with the letter, was framed and displayed by the owners. "When a customer appreciates, it's emotional for us. We decided to showcase the shirt to show our brand quality and trust," says Mr. Yohan.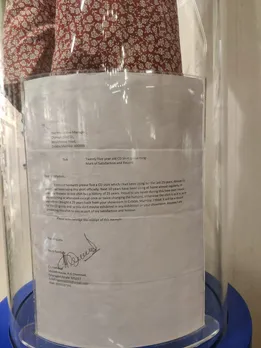 Running for over 70+ years, Charagh Din has evolved constantly with their shop and the fashion statement of people. Instead of fitting into the evolving fashion culture, Charagh Din believes in setting its own standards with class and elegance. Every design is created by in-house artists and craftsmen who tailor the shirts to perfect Indian body fit. "We don't adapt to the trends, we set the trend!" exclaims Yohan.
Next time if you want an exclusive shirt tailored shirt just for you, head to Charagh Din and dive deep into their collection!
Where: Wodehouse Rd, Colaba, Mumbai
When: 10 am–9 pm
For more such stories follow Local Samosa on Facebook,  Instagram,  Twitter, and Telegram.