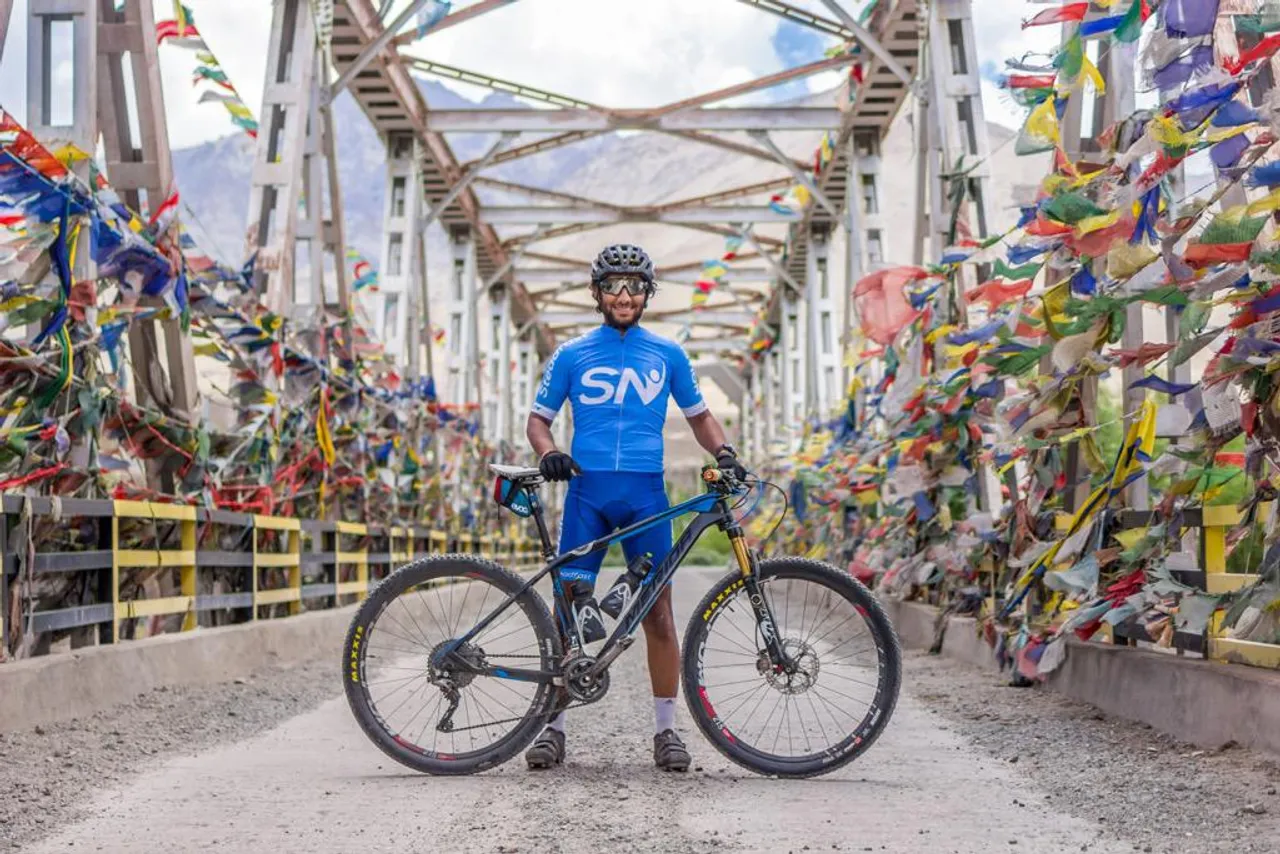 On the occasion of Word Bicycle Day, we bring to you the story of mountain biker Aman Puri and his Noida Cycling Club.
Aman Puri is a mountain biker, athlete, and fitness enthusiast from Delhi. He became an entrepreneur at the age of 24 and fitness has always been his motto in life. Apart from being an entrepreneur, Aman is a sports, fitness, and kids nutrition specialist and holds a degree in sports psychology and sleep psychology from NESTA and Spencer Institute, USA. Let's have a look at how he aims to promote fitness and make Noida a carbon-neutral city through his club.
Aman was always interested in sports and leading a healthy lifestyle. His love for cycling began when he simply wanted to stay active and explore the outdoors. This is when he pushed the peddle and got on a ride to create a change. He initially started with cycling, but after exploring new routes and meeting with different people, he found his love for mountain biking.
Peddling for a better environment
Aman thought of promoting his passion to other people and started the Noida Cycling Club in 2011, which is now among Asia's largest cycling clubs. "I started NCC to promote cycling as a way to achieve fitness and help Noida become a carbon-neutral city," said Aman. But a club that started with only a handful of people now hosts around 7000 members and has conducted about 1000 rides to date.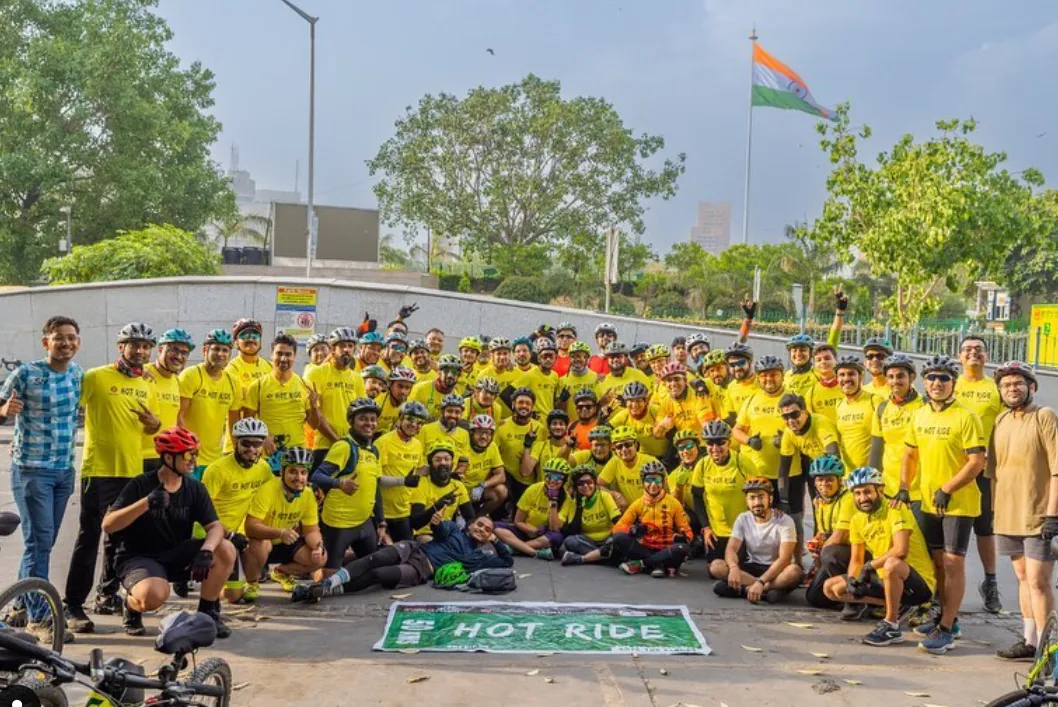 Lack of awareness, limited infrastructure, and less accessible trails make mountain biking a less preferred sport in India. Owing to these reasons, NCC aims to inspire and encourage as many individuals as possible to embrace the sport of cycling and experience its numerous advantages. The initiative strives to establish a close-knit community of like-minded individuals who could gather on weekends for group rides and promote environmental protection and a carbon-neutral city through cycling.
Following the trails and seeking the adventures
Aman says, "I discovered my love for the trails and used to vlog about my rides and cherish them through NCC." The very first experience that he encountered was a beginner trail at Yamuna Bank Forest in Noida, as it is hard to find rugged terrains in Delhi NCR. Since then, he joined various trail hunting groups, including a group in Gurgaon that raced in the Aravalli hills. "We raced once a month, and the winner got a banana podium," the cyclist recalls a memory from the past.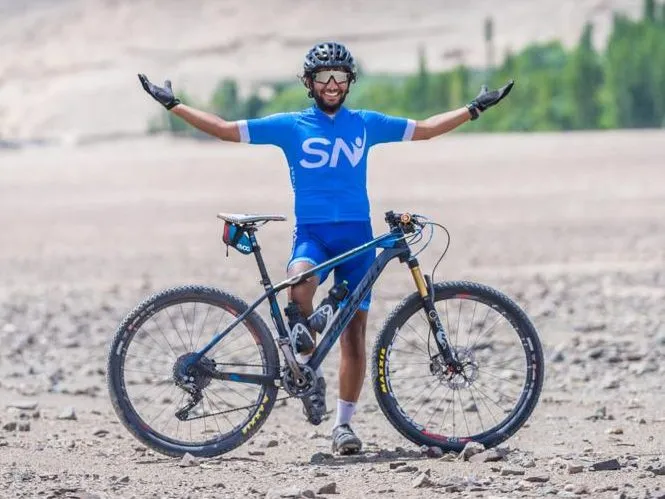 Ladakh happens to be his favourite route, just like many bikers, because of its breathtaking landscapes and challenging trail. The route offers stunning views of snow-capped mountains, high-altitude passes, serene lakes, and ancient monasteries. The Manali-Leh Highway and the Leh-Khardung La route are two renowned routes in Ladakh that attract cyclists from around the world.
But as they say, the roads are not always smooth in the journey, there were some tough routes for the mountain biker as well. Khardungla Top in Ladakh, with an altitude of 5,359 meters, was one of the toughest routes he encountered. He has covered Noida to Alwar, a 300 km. brevet (long-distance cycling within prescribed time limits in designated but unmarked routes with control points to check off).
Winning it Big
He has participated and won in some of the major competitions. MTB Shimla x 3 - among the world's toughest high-altitude cycling races, Himalayan MTB Race x 2, MTB Himalaya x 2, National Championship x 3, You Yangs Duathlon, and CR XC Duathlon are some of the major achievements for Aman.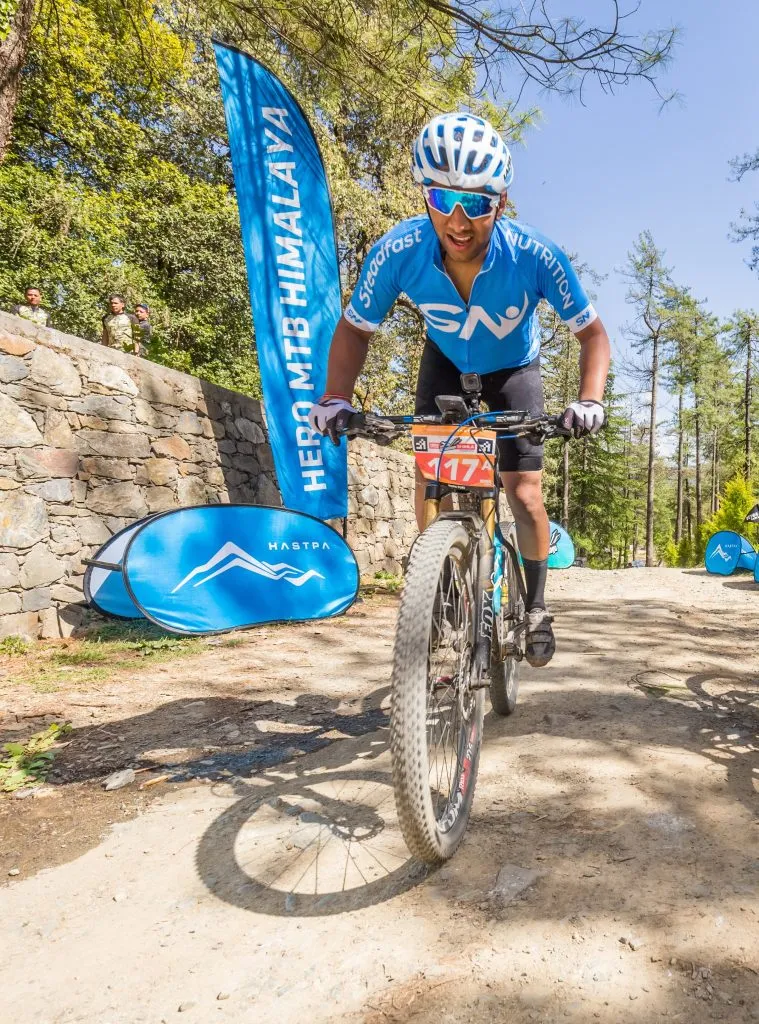 "One reason mountain biking is not popular in India is because of the lack of awareness about the sport. Moreover, it requires specialized equipment and trails, which may not be widely available or accessible in many parts of India. Another reason is that mountain biking requires dedicated trails and tracks. The limited infrastructure makes it difficult for people to engage in the sport and hinders its popularity. However, in the last couple of years, the Cycling Federation of India has leveled up the course in their annual national mountain biking event, which has given a lot of exposure to Indian riders about what mountain biking is," Aman said on asking about the present and future of mountain biking.
For more such stories follow Local Samosa on Facebook, Instagram, Twitter, and Telegram.