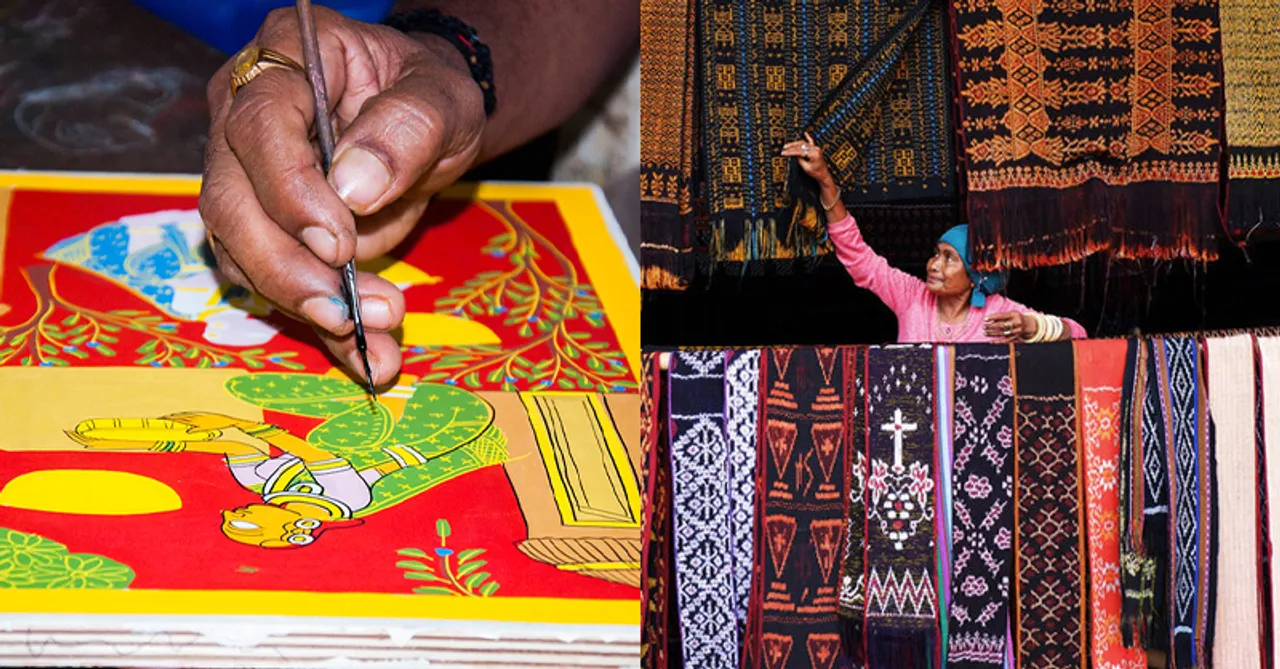 The Trilinga Desa is known for its unique and indigenous craftsmanship. Let's look at some of the art forms of Telangana that have a GI Tag for their distinctiveness
The beautiful state of Telangana is known for its architectural sites, various structures, and places of religious importance. But what lies in the heart of this place is its unique craftsmanship and distinctive forms of art. From a specially woven saree to the stunning art of making figures that have no similar shapes, let's have a look at various art forms of Telangana.
1. Nirmal Art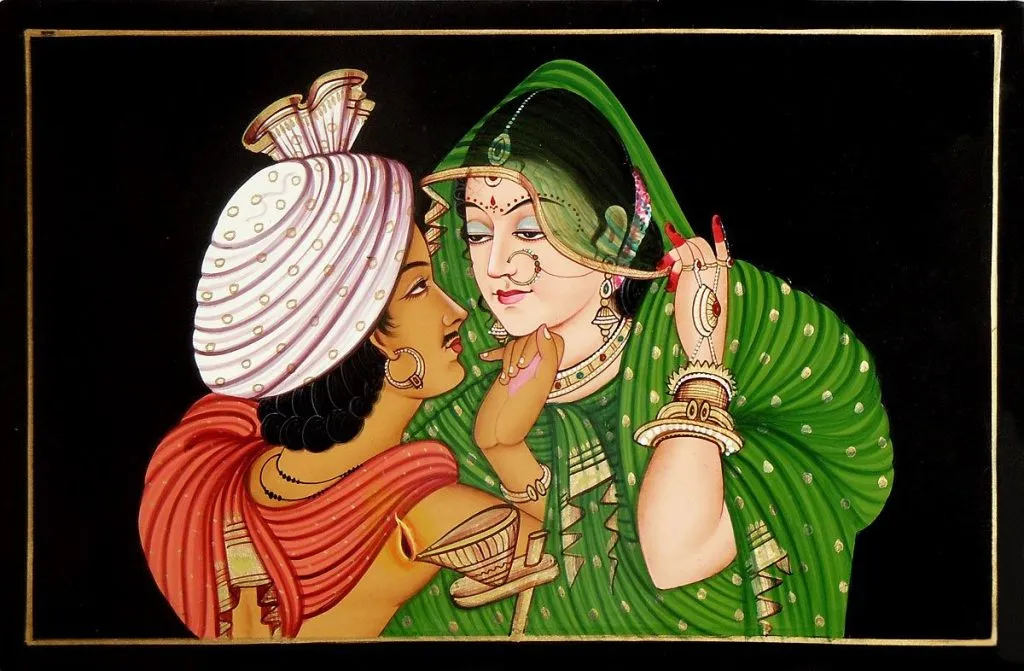 Nirmal Art is one of the most famous art forms of Telangana. It involves painting on oil-tempered wooden cardboard using natural dyes such as herbs, vegetable dye, minerals, and gum. It is practiced in the Nirmal district and got its name there. The designs of this art are influenced by the Ajanta and Mughal art having similar patterns of golden colours on a black background.
GI Tag: 2009
2. Paagadu Bandhu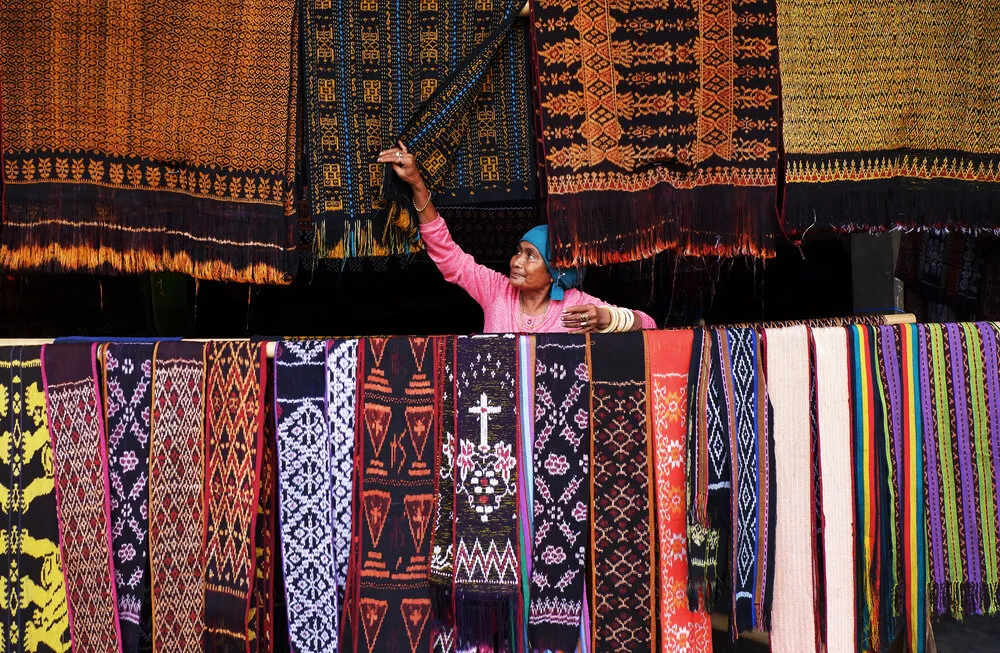 Paagadu Bandhu or Ikkat Art is a traditional practise of tie-resist dyed yarns. It is also known as Chitki in Andhra. In this dyeing technique, the bindings, which resist dye penetration, are applied to the threads in the required patterns and then the yarns are dyed. These patterns are then used to make a cloth after removing the binding. Pochampally sarees are made using this technique which is known for their various geometric patterns.
GI Tag: 2005
3. Cheriyal Scroll Paintings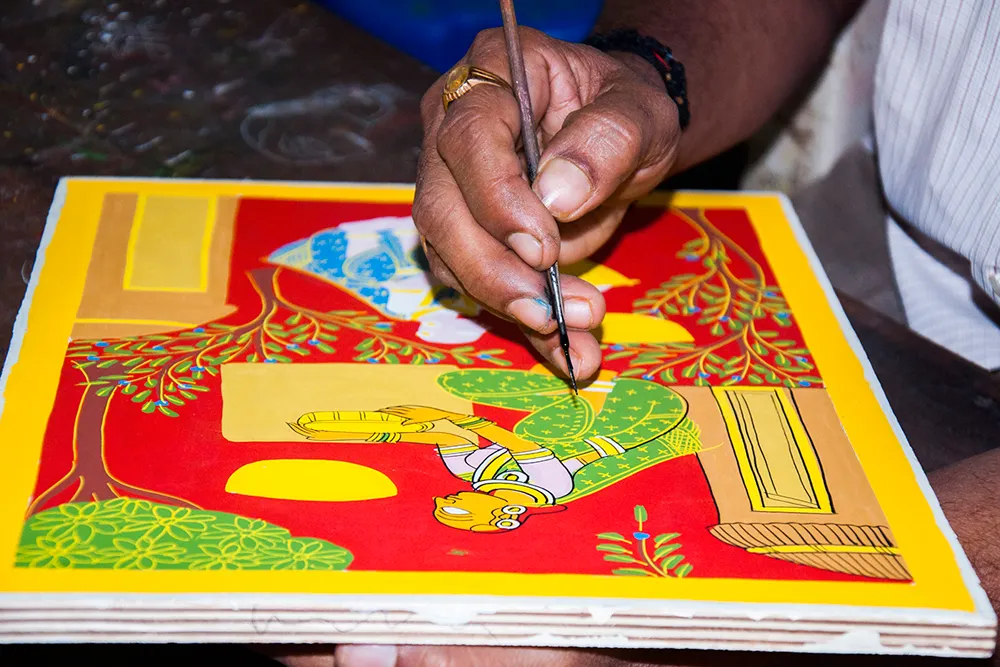 These paintings are unique to the state of Telangana and have a beautiful way of storytelling through art. They are long scrolls of cloth, usually made from khadi cotton fabric. The artisans, known as Nakashis, start by treating the cloth with a mixture of tamarind seed paste and white clay, which acts as a base for the paintings. These paintings usually depict the stories and folklore of Mahabharata, Ramayana, Garuda Purana, and Markandeya Purana.
GI Tag: 2007
4. Adilabad Dokra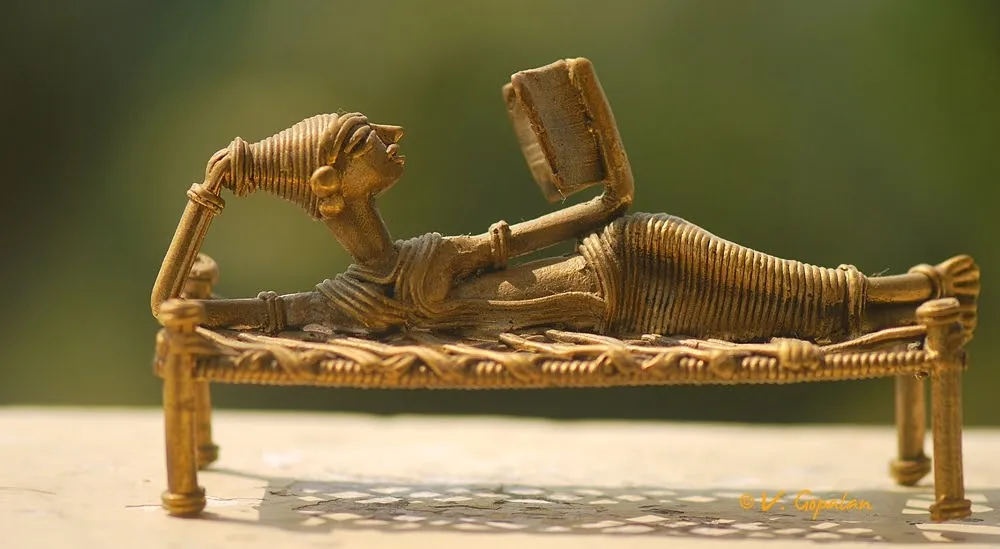 Adilabad Dokra as the name suggests is from the Adilabad district of Telangana. Dokra is a metal craft that involves making brass metal artifacts with different designs. The distinctiveness of the art form is that no two figures are of the same shape as there is no pre-shaped dye used in it. The Woj community, commonly referred to as Wojaris or Ohjas in the rural areas are involved in this craft and there are nearly 100 families in the district to date.
GI Tag: 2018
5. Puttapaka Telia Rumal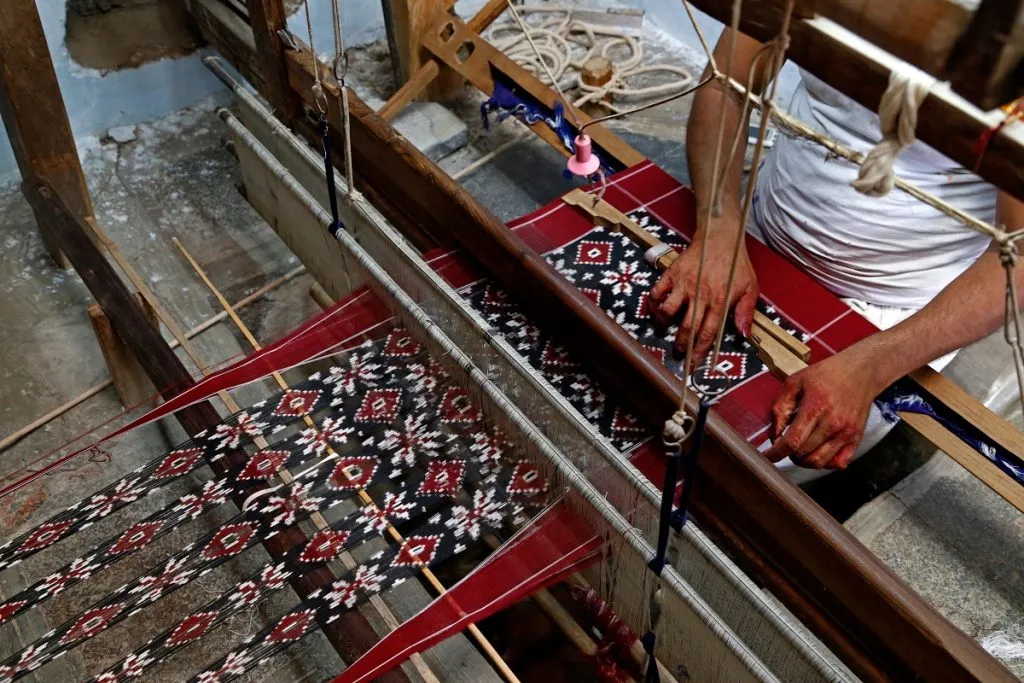 Telia Rumal translated to 'oily handkerchief' is an art form of minimal designs printed on a rumal (handkerchief) from Puttapaka district. It gets its name from the oily cloth because it involves wetting and kneading the cotton yarns in oil. The yarn is then let to soak for 21 days in dung and ginger oil. Only after that, does the dying process begin. Earlier only handkerchiefs were made with geometrical patterns but gradually the craftsmen started to print various animals on towels, sarees, and other garments. 
GI Tag: 2015
6. Gollabhama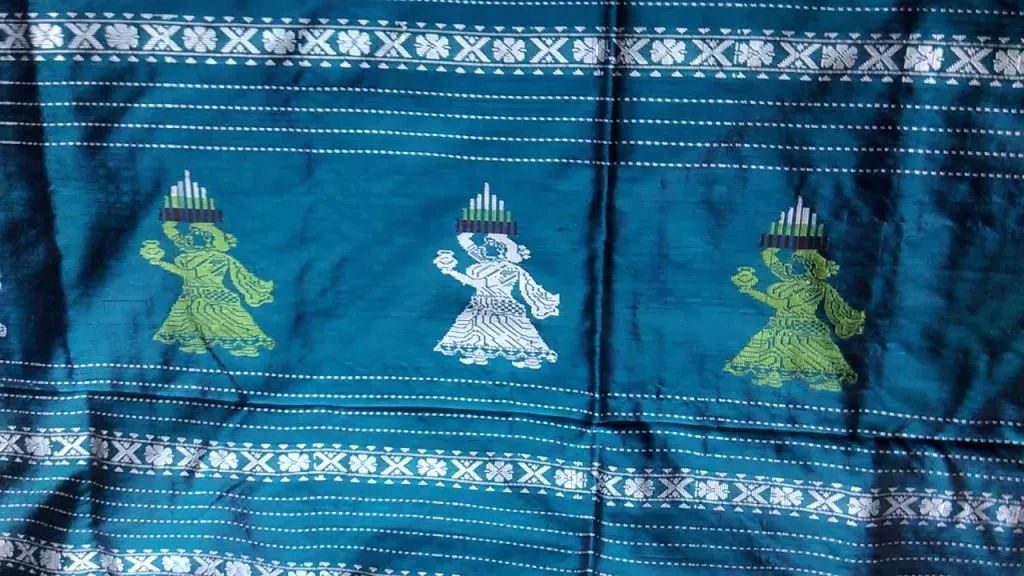 Gollabhamas are patterns and motifs woven on a saree. This craft is practiced in the Siddipet district and the name is literally translated to 'milkmaids' due to the figures of milkmaids on the pallus and border of the saree. Along with the figures, there are various other designs that are meticulously woven with single-colour thread usually. The fact that the designs are not printed or embroidered but woven makes it a unique craft.
GI Tag: 2012
7. Silver Filigree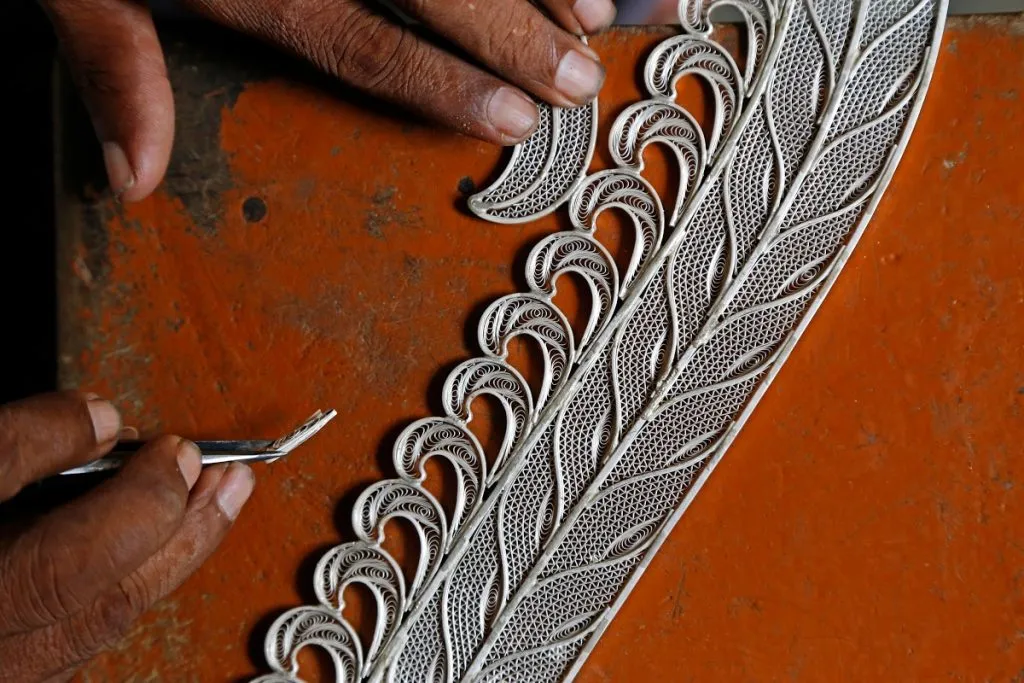 Silver Filigree is a craft of twisting delicate silver wires into fine loops. Karimnagar region in Telangana is home to many highly skilled artists who practice this delicate craftsmanship. Many items such as spoons, cigar boxes, and button boxes are created using special designs involving figures of peacocks, parrots, and fish.
GI Tag: 2007
For more such stories follow Local Samosa on Facebook, Instagram, Twitter, and Telegram