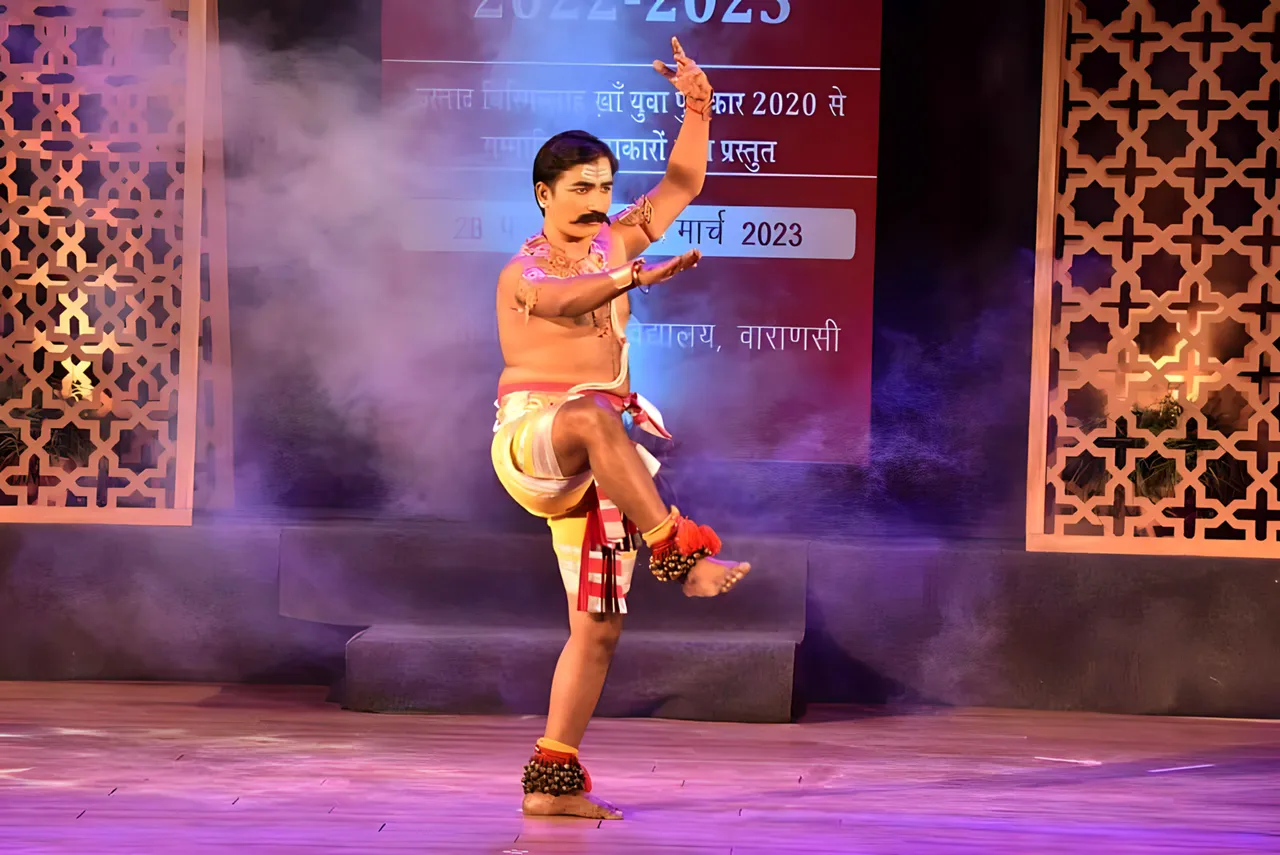 Raj Kumar Nayak who was recently awarded 'Ustad Bismillah Khan Yuva Puraskar' award for Perini Natyam and was praised by Prime Minister Narendra Modi for his efforts towards the same is keeping this historical dance form alive by teaching them all across the country and even abroad.
Raj Kumar was only 6 when his uncle admitted him to a classical dance school, but he had always been passionate about dance and would often perform with his parents in different local festivals of his tribe 'Banjara' including the famous fish festival. In grade 8, he even started teaching the same to others. He learned the historical dance form, Perini Natyam, from the renowned guru and dance historian, the late Nataraja Ramakrishna, who is said to have revived 'Perini Natyam' in the 1970s. After a while, he got an opportunity in Malaysia to teach Indian Classical dance, which he accepted, but in these five years, he realized something.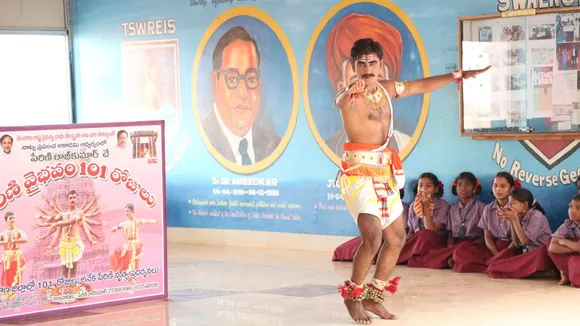 "It was an amazing experience. I loved how the people there appreciated our art forms and showed their sincere efforts toward them. But there was also this realization that we Indians were not passionate about these art forms because of the lack of awareness. That's when I decided to come back and do something about our dance treasure, especially Perini Natyam. I thought of doing something so that it these art forms can be passed on to our next generation as well", he told Local Samosa.
Raj Kumar then resigned from his job and started working on a grand project called 101Day Nonstop, where he did over 200 shows of Perini Natyam in different schools and colleges in Telangana. " I had prepared a Rath for the same and covered 31 districts of the states in a span of a year. I would do three shows every day and on holidays used to perform at the temples as well", said Raj Kumar who completed this epic project on his own in 2017.
The dance of motivation
Though perini Natyam has been around since the 2nd century, it got popular during the reign of Emperors Ganapati Deva, Rudrama Devi, and Prataparuda of the Kaakateeya Dynasty from the 10th to the 13th Century AD. " The word Perini means motivation in English and used to be performed by groups to motivate the warriors before they would go for any battle", added Raj Kumar.
The dance form has an eye-captivating choreography and also captures the 9 rasas that represent our basic emotions, namely love, humor, wonder, courage, calmness, anger, sadness, fear, and disgust. " Through these expressions, we pray to Lord Shiva. The choreography is based on footwork and every beat sounds like OM", he further said.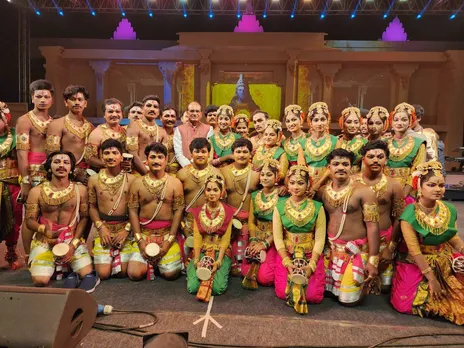 The aim is to make it a part of our education system
It's not like we don't have dance and music courses, but it's also true that they are not taken very seriously in schools. And that's what the motto of Raj Kumar for his future is. He wants music, instrument learning, and dance, especially Perini to be added at the school level as proper subjects.
"I want to share this art form with more people, especially kids in school to motivate them in their studies. And trust me it will be a big help as the sound and the vibration of this dance really leaves you with a lot of energy. I have seen kids and even adults doing well and being active after just training for 2-3 months. It does help with overall development", stated Raj Kumar, who has trained over 1,000 people as of now and is currently performing with a group of 30 people.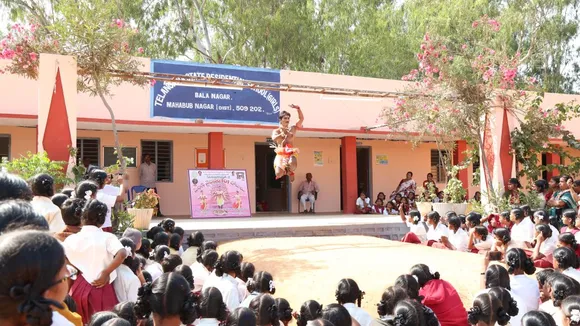 Quick Five feat. Ustad Perini
1. A city where you'd like to perform: Every city in India is special as it's my matra bhumi.

2. Any advice to budding dancers: I'll advise not just dancers but everybody to learn more about our Sanskruti because it will uplift you.

3. Three skills a dancer should have: I believe all you need to be passionate about it.

4. What other dance forms you admire: Kuchipudi and Bharatnatyam

5. Indian dancers you look up to: Late Padmashree Natyraj Ramakrishna and Lala Krishna guru ji
For more such stories follow Local Samosa on Facebook, Instagram, Twitter, and Telegram