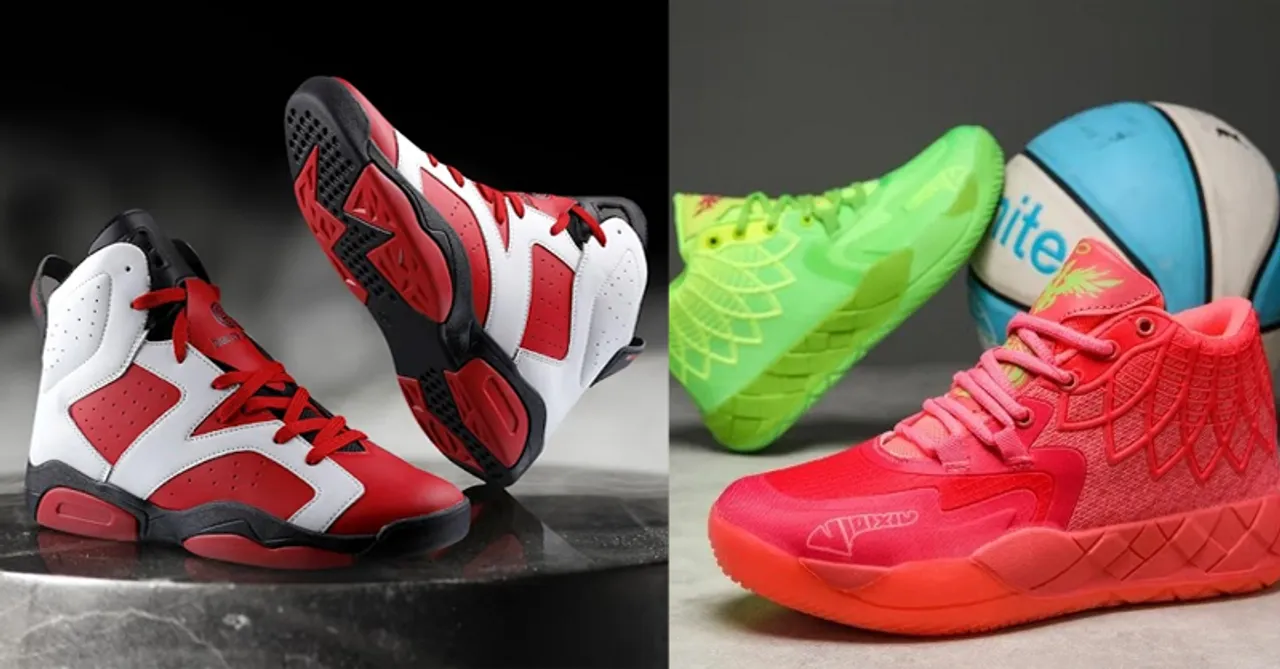 We all love to have the swag of Nike Air but not everyone has the budget to get them. So, here are some cool and affordable sneaker brands in India that you can go for.
Nike's 'AIR' movie was recently released on Amazon Prime and it shows how the brand sold shoes worth 162 million Dollars. I am sure we all are inspired by the story and want those cool kicks to fit in our feet. But not everyone wants to spend a whopping amount on sneakers. So, here are some affordable sneaker brands in India that you might want to check out and carry that funky look.
1. Bacca Bucci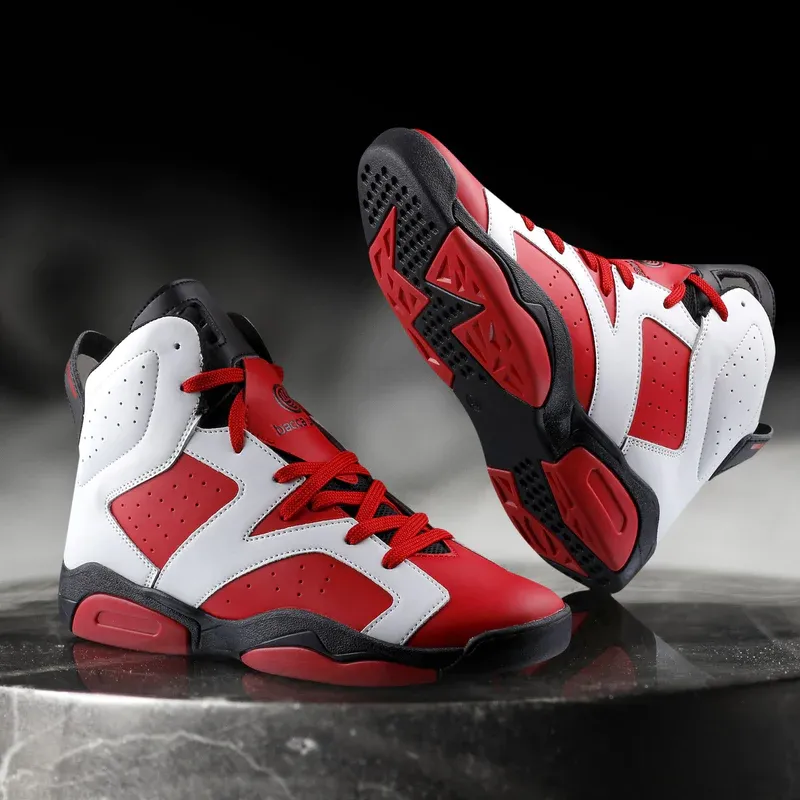 This brand is a true statement of stylish and trendy shoes. Bacca Bucci offers a wide variety of shoes ranging from sneakers to casual shoes that are made in India by skilled artisans and craftsmen. Their Bacca Bucci Stunner high-top remains to be one of the best sellers and is somewhat similar but unique in its own sense to Air Jordon.
Categories: Sneakers, High-tops, casual shoes, formals, Boots, Sports & Athleisure, etc.
Price: Starting from Rs. 1399
2. Cubic Shoes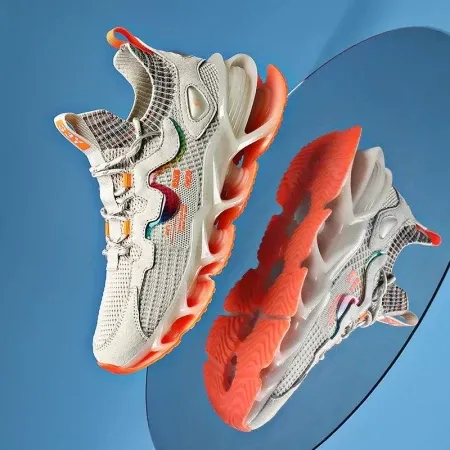 One can't keep their eyes off the flamboyant and vivid shoes from Cubic. It is yet another Indian brand that has an awesome collection of shoes. Their products are reasonably priced and offer a classic look with different prints and colors. Cubics Oxford Supernova Sneakers and Blazar Project Bolt Sneakers are their best sellers. If you are looking for hightops you can go for Cubics 34 Zorden High Top Basketball Sneakers.
Categories: Sneakers, High-tops, Trainers, Basketball shoes.
Price: Starting from Rs. 1599
3. Movok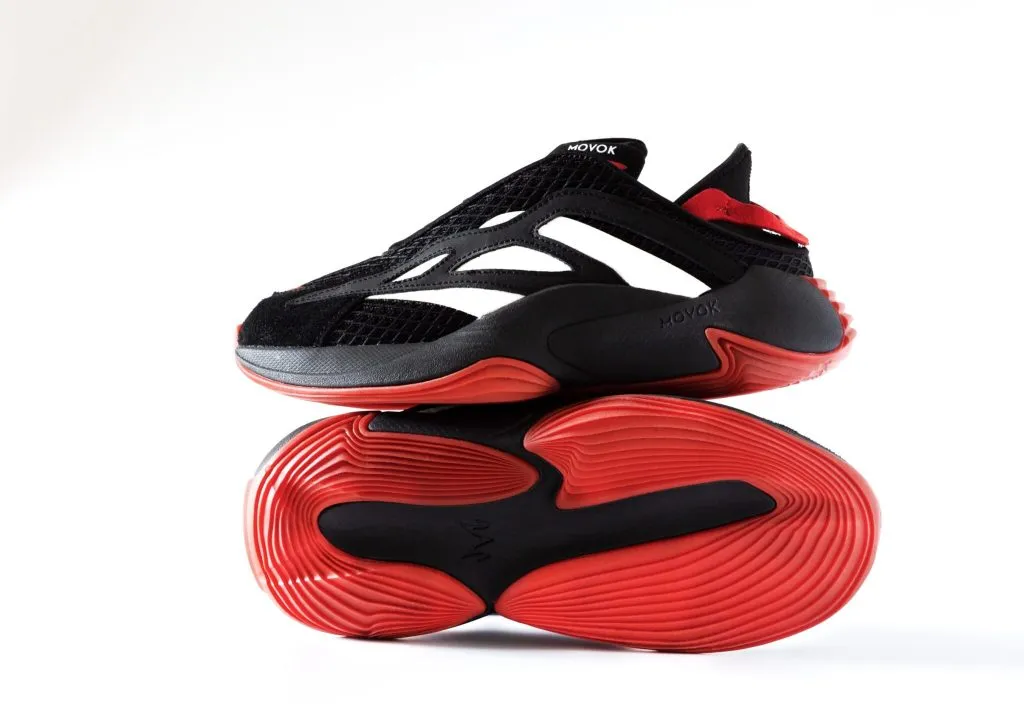 Movok is a brand that claims that its shoes are not just classy but also high in functionality. They have launched only one shoe, Movok Raptors to maintain the exclusivity. They are made with materials such as neoprene in the heel, a breathable mesh upper, and a combination of synthetic and actual leather for panels. Grizzly, Orca, and Rhino are some of their future releases.
Category: Sneakers
Price: Rs. 4250
4. Doc Sneakers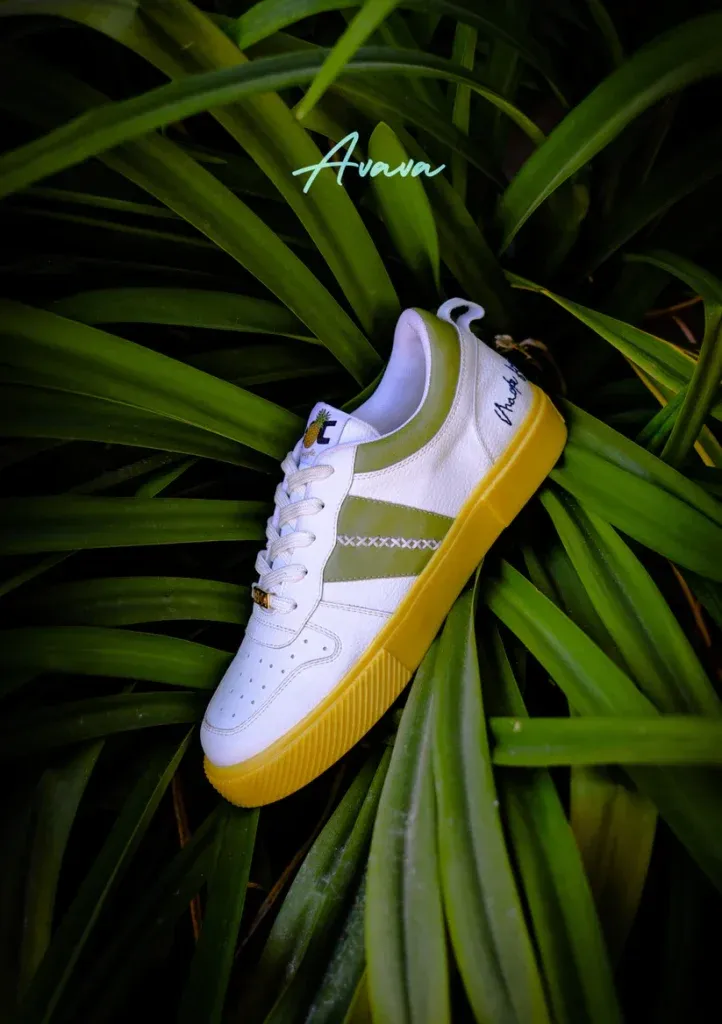 Doc Sneakers has some of the coolest sneakers in the town. It is a homegrown brand that sells quirky kicks. The Doc claims that they are a no-animal cruelty brand and only use environment-sustainable raw materials to make their products. Their Avava LT (low-top) shoes are made with real pineapple leather (made from fibers extracted through a patented process from pineapple leaves). Some of their best-sellers are Apollo LT, Airliners LT, and Sphinx LT.
Category: Sneakers, High-tops, Running Shoes.
Price: Starting from Rs. 999
5. Elevar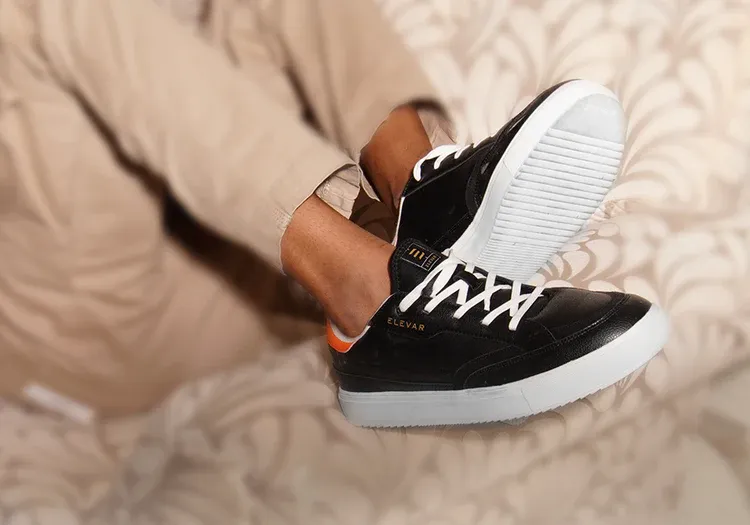 Elevar is another Indian brand if you are looking for basic colors and high-value shoes. Their products are distinctively designed and built to offer performance. They specialize in casual and sports shoes. They are built for sporty performance with a stylish design to give a blend of sturdiness and a classy look. Their best-sellers are Court Rise and Retrogaze which come in some basic colors.
Category: Sneakers, Casuals, Performance, and Sports Shoes.
Price: Starting from Rs. 2490
6. Seven-Ten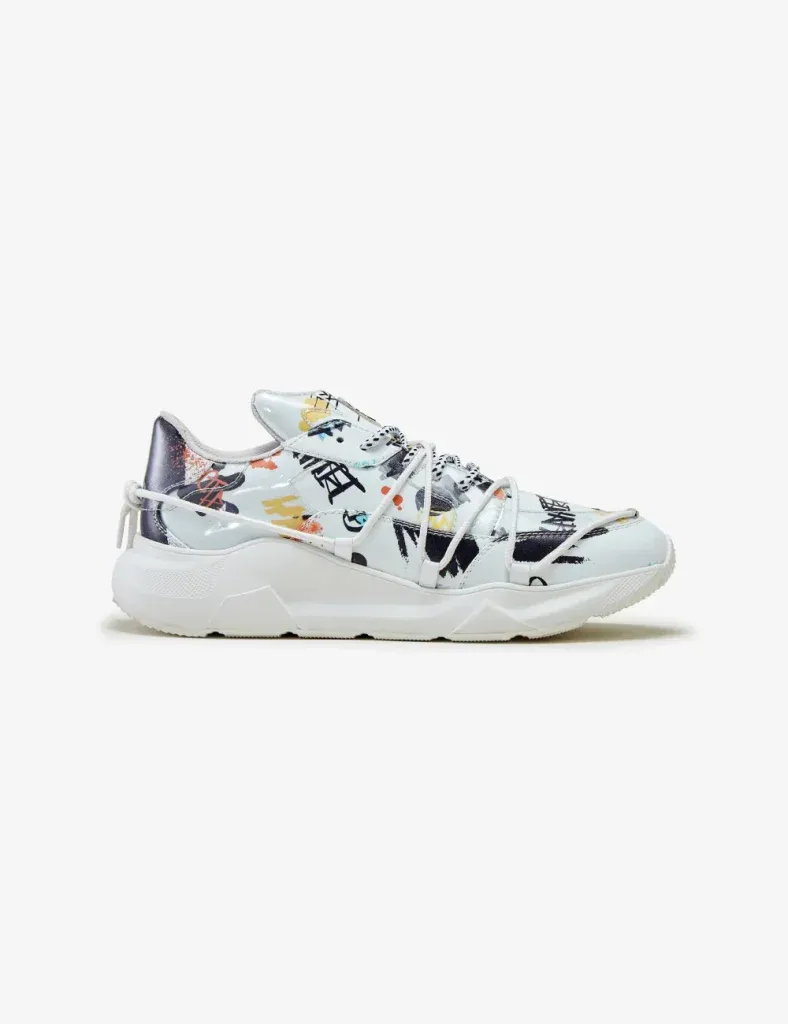 Another Homegrown brand that has some eccentric shoes is Seven-Ten or 7-10. It is known for its canvas and mid-top shoes. They are vibrant and erratic in look and are sure to catch one's attention if you wear them. They bring in some high-fashion shoes on the street with 410 White Red Pouch Chunky Sneakers and 403 Black Beige Tubing High-Top Sneakers as their best-sellers.
Category: High-top, Middle-Top, Low-Top, Chunky, Sneakers, and Street Collection Shoes.
Price: Starting from Rs. 2499
7. Asian Footwear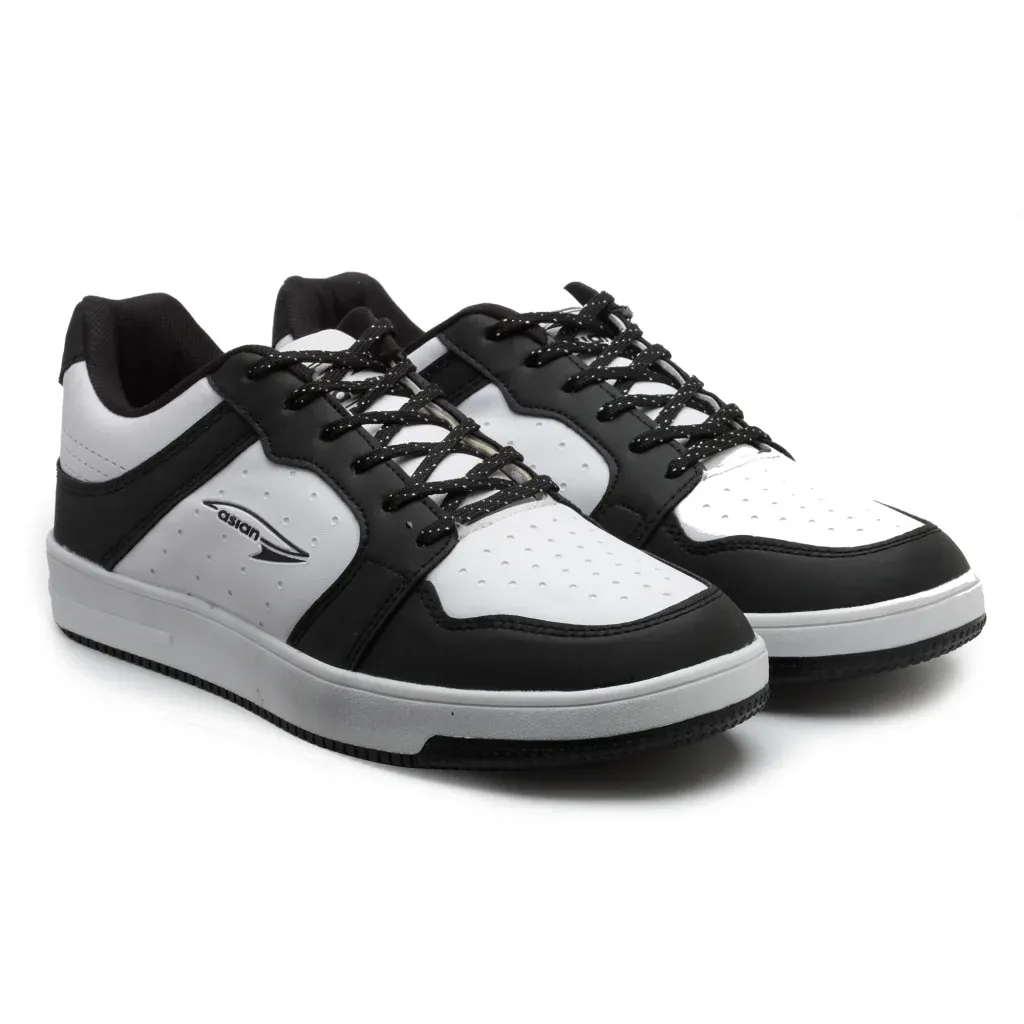 Asian, one of the leading footwear brands in India has now stepped into the sneakers section and they offer some promising looks. The shoes offer an effortless and elementary look. Their collection includes Asian Jasper-05 Mens Casual Sneakers and Asian Carnival-01 Mens Casual Sneakers are on the leading front. If you are looking for some prime designs at affordable prices this is the brand to go for.
Category: Sneakers, Lifestyle, Sports & Training, and walking shoes.
Price: Starting from Rs. 699
Excited to wear them and up your game?
For more such stories follow Local Samosa on Facebook,  Instagram,  Twitter, and Telegram.