Street shopping is like a treasure hunt, and knowing the right places, and budget-friendly shops is extremely important. If you are planning to shop soon, Local Samosa is here to help you with this curated list of budget-friendly shopping places in Mumbai. Keep scrolling!
Money can't buy happiness, but if you know the right shopping spots, you are going to be on a happy trip. Here is the list of budget-friendly shopping places in Mumbai that you should check at least once!
1. Kurla Chindi market for dress materials
If you are a fan of stitched clothes, then this market is for you. You will find quality fabrics in any material you want. From silk to georgette, to chikan Kari, to organza, to brocade, and to Banarasi, you name it, and the shops will have it. You can get your hands on these fabrics and get your lehenga, kurta, blouse, or anything stitched from the local tailors. This market is also known for selling scarves, strolls, kurtas, crockery, and laces.

Where: Near Kurla station
When: Open on Thursdays
2. Crawford market for almost everything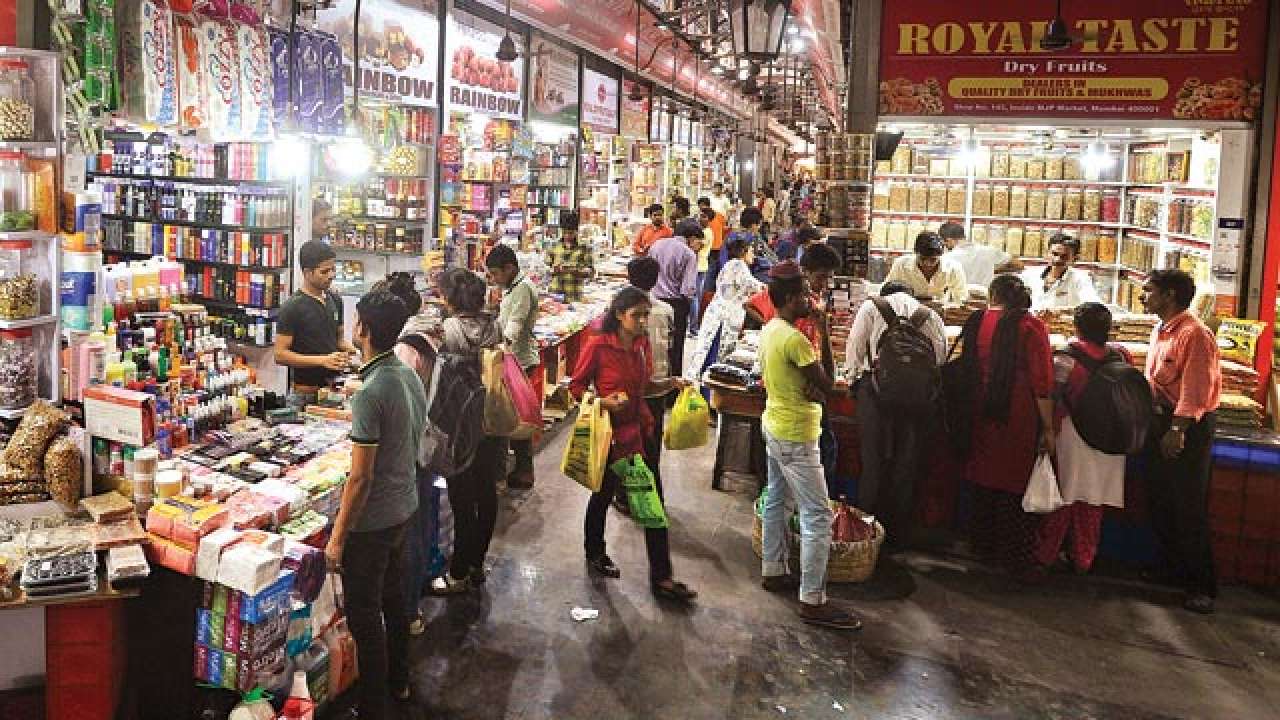 This market is your go-to solution for budget-friendly shopping in Mumbai! It has everything, right from dress materials, to wholesale fruits & vegetables, to poultry, to clothes, toys, jewellery, electronics, pet accessories, and pet stores. You'll have to take a day off since this market remains shut on Sundays, but it's totally worth it if you want good stuff for yourself, and your pets!

Where: Near CSTM railway station
When: From morning to midnight (Closed on Sundays)
3. Linking Road / Hill Road for street shopping
If you are in Mumbai and you are not shopping at Linking Road and Hill road, you are missing out on some really good and trendy outfits, bags, vintage jewellery, and footwear. This place is totally worth your visit, as the quality is pretty good, and if you are good at bargaining, you will end up bagging many things.

When: Bandra West
Where: 10 am to 10 pm
4. Chor Bazar for antique products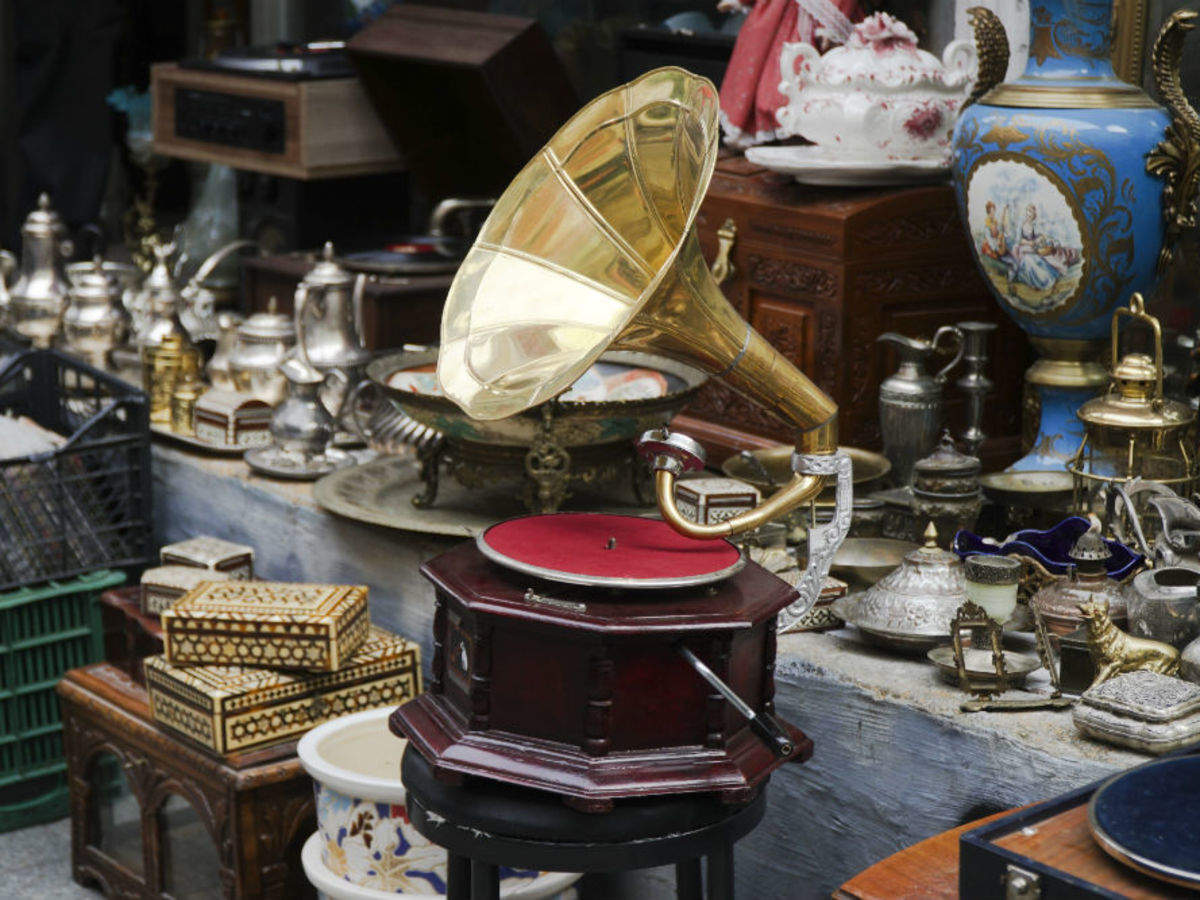 If you are looking for some antique home decor items, first-copy electronics, and winter jackets, head to Chor Bazar next time. This market is also known for selling good second-hand furniture at amazing prices. If you are restyling your home, this Mumbai market will always be our suggestion!

Where: Mohammad Ali Road
When: 11 a.m. to 7.30 p.m. (Closed on Fridays)
5. Gandhi market for bridal shopping
This market is known for bridal outfits, jewellery, ethnic dresses, and anything traditional a bride would want to wear. You can get a full bridal accessory at just Rs.3,000. The collection of lehengas is good too, and the starting price is only Rs.2,000. It's indeed a must-visit market for a budget wedding shopping

Where: Sion
When: 11:30 am–8 pm (Closed on Mondays)
6. 1st Beauty / Beauty centre for affordable makeup
1st Beauty and beauty centre are makeup drugstores, and they are known for selling high-quality makeup products by different brands at cheaper rates. You will get amazing discounts on products, and it's indeed a smart way to revamp your makeup box with branded products.

Where: 1st Beauty- Ghatkopar / Beauty centre – Lohar Chawl, Kalbadevi
When: 1st Beauty – 10:30am–8:15pm (Closed on Fridays) / Beauty centre-8.30 am to 8.30 pm (Closed on Sundays)
7. Colaba Causeway for a go-to shopping
Nothing beats Colaba causeway when it comes to street shopping. This huge market is a tourist attraction too and is laden with shops, and pavement stalls selling trinkets, bangles, handicrafts, clothes, books, and jewellery. You can shop for good electronics too, and upgrade your home. There are some epic cafes and restaurants for you to dig into after your long shopping haul!

Where: Colaba
Where: 9 am to 10 pm
8. Lokhandwala for gifts
Another great budget-friendly shopping spot in Mumbai for artifacts, handloom products, shoes, and clothing. It's a great place to find some fantastic electronics, household appliances, and gift items. This lit long street is always crowded with hyperactive shoppers and has multiple small shops for all types of offerings.

When: Andheri
When: 11 am to 11 pm
9. 90 feet road for everything leather
If your love for leather products has no boundaries, then head to 90 feet road for some high-quality leather briefcases, bags, jackets, shoes, wallets, belts, and whatnot. This market is loaded with shops that can even customize things for you. Vegan leather products are available too, and that's why we call this place Mumbai's leather paradise!

Where: Dharavi, Sion
Where: 11 am to 9 pm
10. Bombay central market for your regular look
This is another good option for budget shopping. Get your hands on travel bags, clothing pieces, dupattas, footwear, and accessories. The price for products like goggles, t-shirts, and belts starts from just Rs.150, and it's a must-visit to get your regular outfits.

When: Bombay Central
Where: 10 am – 6 pm
11. Santacruz for festive shopping
This market houses various shops, numerous street stalls, and is just perfect for any festive shopping. The shops usually have clearance sales in October and give discounts of up to 70%. Don't forget to check Bhagwan, and Seasons for stylish men's, and women's wear!

Where: Santacruz west
When: 9.30 am to 9.30 pm
12. Book street to satiate your soul
Take a long bibliophilic walk in the book street located between Flora Fountain and CSMT station. Buy your favourite books here, including academic texts to poetry, rare publications, and commercial paperback novels!

Where: between Flora Fountain and CSMT station
When: 8 am to 11 pm
13. Amrut Nagar for cutlery sets and readymade outfits
This market is huge and is all about pretty cutlery sets, readymade outfits, ethnic wear, shoes, scarves, niqabs, dress materials, imitation jewelry, homemade spices, and much more. There are multiple shops that sell women's wear ranging from lowest to highest price ranges, and if you are up for exploring the narrow lanes, you will definitely find some best things here.

Where: Near Mumbra station
When: 10 am to 10 pm
14. Dadar Flower Market for floral jewellery, and gifts
If you are a fan of floral jewellery, you are going to fall in love with this flower market. Located in Dadar, this market is Mumbai's largest wholesale flower market and houses hundreds of stalls that sell all types of flowers. Buy some pretty floral jewelry made with roses, sunflowers, or any flower, and rock your Haldi ceremony.

Where: Dadar west
When: 4 a.m. to 9 a.m
15. CP Tank for bangles
If 'Bole Chooriya, bole Kangna' is something you really believe in, and love wearing colourful bangles, then CP Tank is something you should definitely visit. Get your wrists some exquisite and shimmery bangles, and be ready to receive compliments.

Where: Girgaon
When: 9 am to 8 pm
For more such stories follow Local Samosa on Facebook, Instagram, Twitter , and Telegram.
Comments
comments