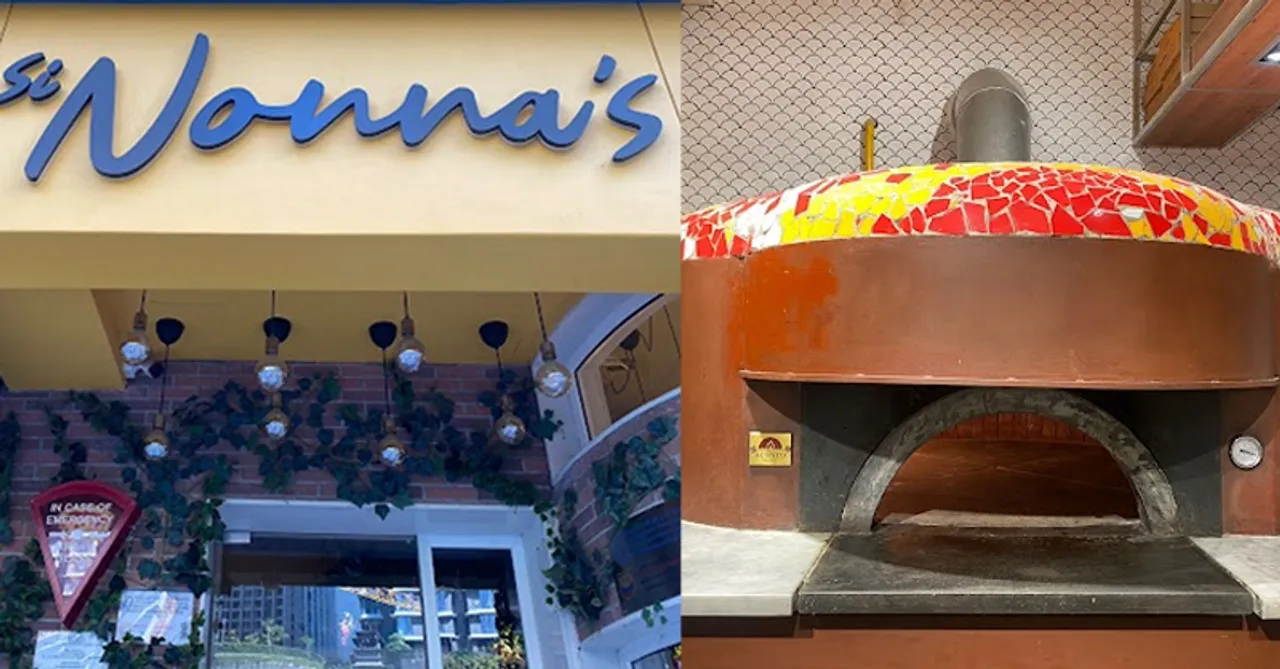 This pizza place is serving original sourdough pizzas using a 500-year-old technique, and the pizza is made in a minute and a half in its live kitchen.
Si Nonna's has brought a range of exotic handmade pizzas for lovers of sourdough pizzas. The eatery practices a 500-year-old tradition of making pizzas using a special oven imported from Italy. The pizza is made in a live kitchen with a tropical-themed sitting, blackboards with menus, and a simple yet pleasing ambiance around the cafe.
The Oven Story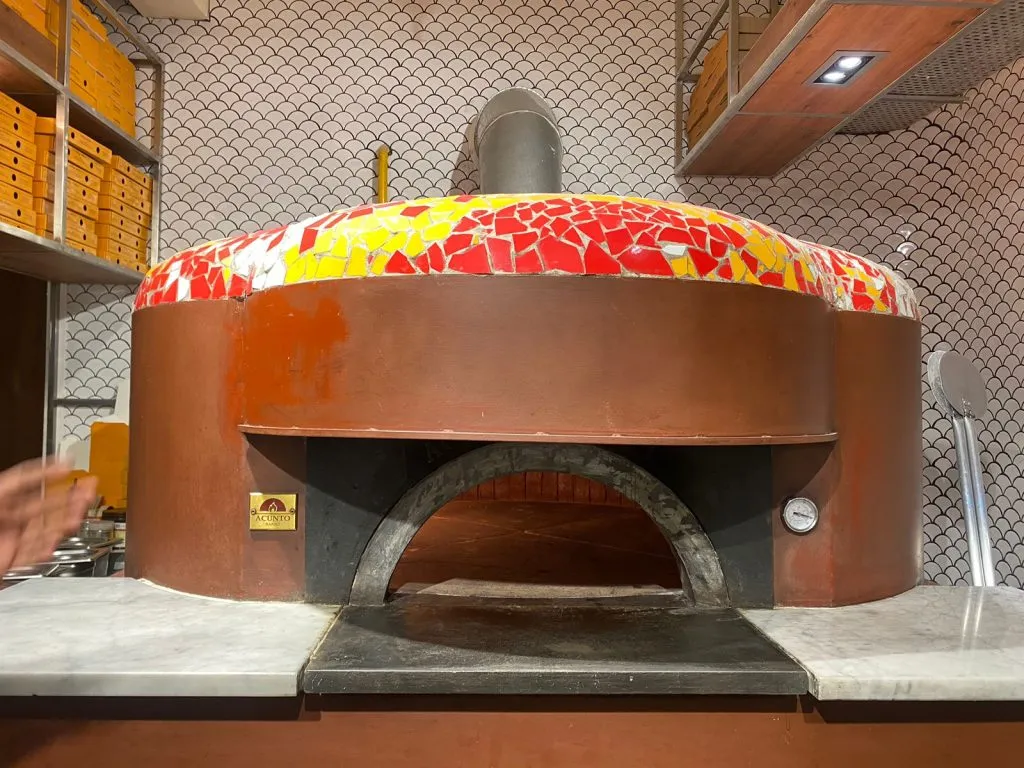 As the cafe tries to bring the age-old custom of making pizzas from the Italian town of Naples, it tries to keep every aspect as authentic as possible. The oven in which the pizza is made is a huge customized oven made and imported from Italy. The base of which is made with volcanic ash from Mount Vesuvian in Italy and can hold up to 1000 Degrees Celcius of heat. A normal oven can bake one to two pizzas in a go whereas this imported oven can bake up to 8 pizzas at a time with an experienced chef operating it. Surprisingly, the pizza gets ready in 90 seconds as opposed to the 7 to 8 minutes required by a standard oven.
Mother Dough for the recipe of Grandma
The Dough used in making the pizza is called Mother Dough. This special dough uses a natural fermentation process and not yeast. This dough was initially made by the Gallianos family in Naples, Italy, and the recipe of the same has been carried on since. It requires a 24-hour fermentation process that brings out a dough that is light and flavourful in every bite.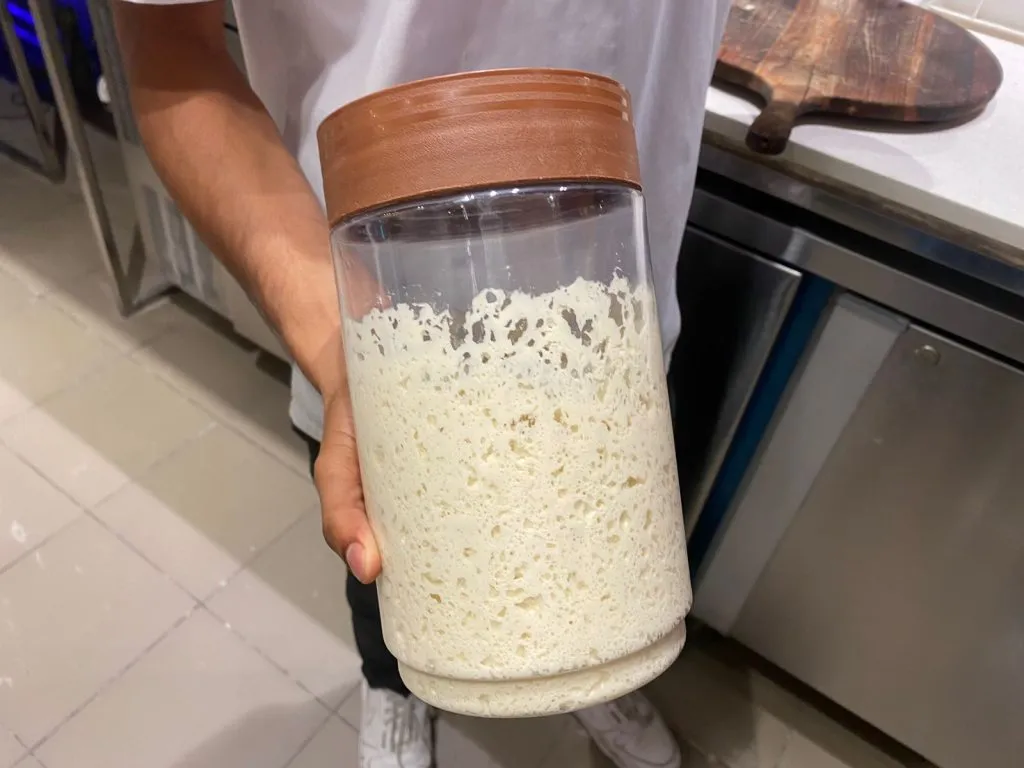 At Nonna's, customers can choose from seven distinct pizza flavors-nine pizzas, and additional three monthly specials, each featuring San Marzano pelati tomatoes. During our visit, we sampled the No.3 sourdough pizza, which was crafted on-site in front of us. Its combination of tangy and airy flavors, along with the gooey texture of Fior Di Latte mozzarella, made for a satisfying dining experience. For those who adore cheese, the No.4 pizza is a must-try, boasting a blend of four cheeses including Fior Di Latte mozzarella, ricotta, blue cheese, and aged Parmesan. Meanwhile, the No.6 option is the only non-vegetarian pizza on the menu, featuring chicken as a topping.
Other than pizzas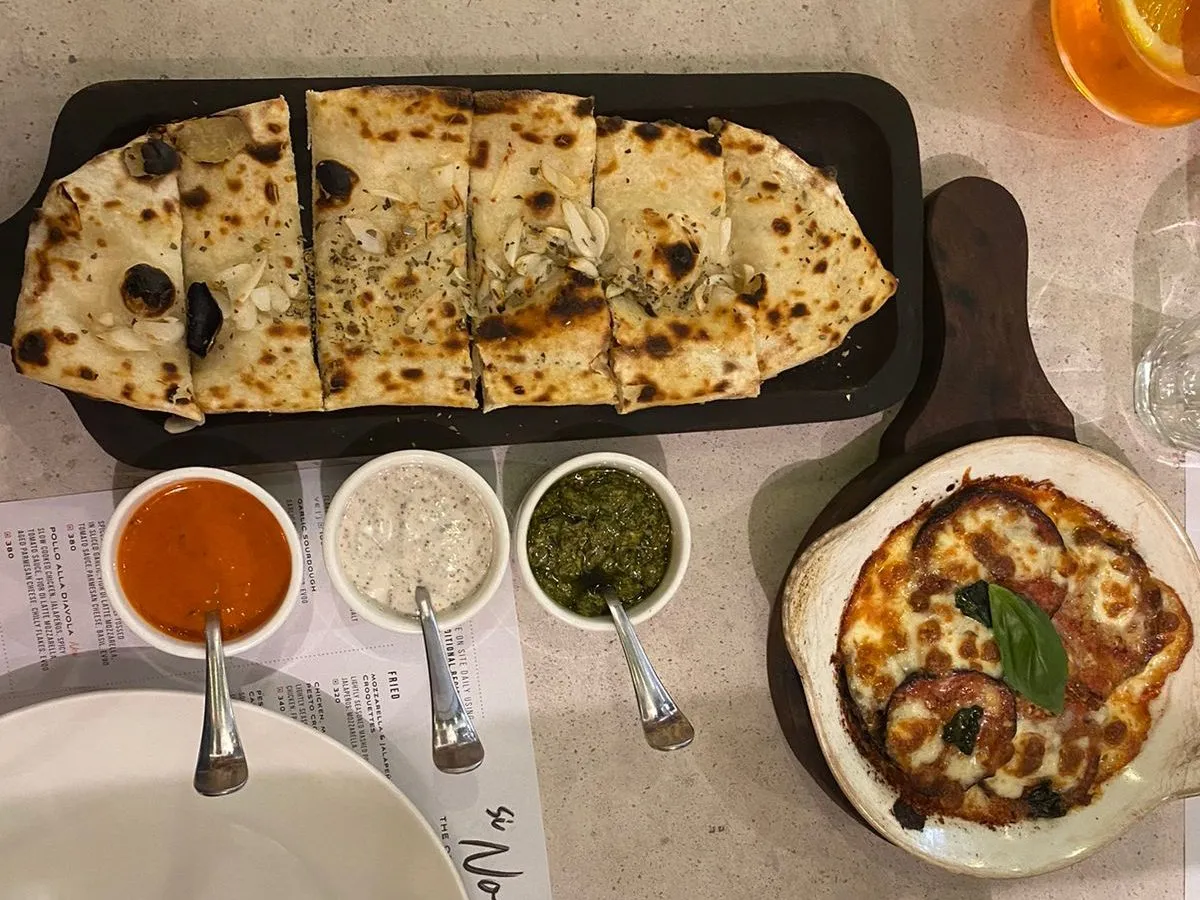 The cafe has a limited but scrumptious menu, and there are other things that you can try. For starters and small bites, one can go for garlic sourdough with seasoned oregano. It can be enjoyed with chilly, basil pesto, and sumac garlic yogurt dips. If you like crunchy snacks, mozzarella, and jalapeno croquettes are worth trying. Eggplant Parmigiana which is an oven-baked dish made with seasoned eggplant, mozzarella, and parmesan cheese topped with basil, was lightly flavoured with lots of cheese. Good for taste buds who prefer mild flavors.
Dolce and Aperitivo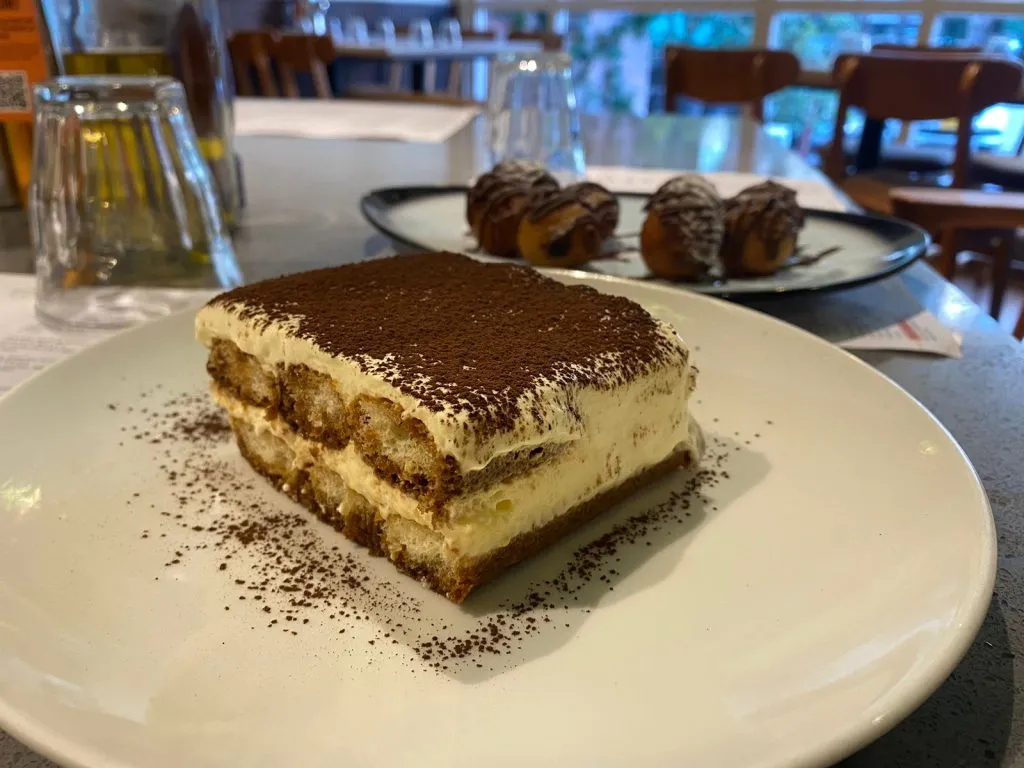 For the desserts (dolce in Italian), we tried their best seller Nonna's Famous Tiramisu, and it did not fail to impress us. The tiramisu melted in our mouths with a burst of flavours of mascarpone cream, Savoiardi biscuits, espresso, and rum. The crunchy and sweet hazelnut and chocolate dough balls with some extra chocolate sauce on the top were perfect to end the meal. If you are looking for cocktails, Apertifi is a must-try here.
Overall, Si Nonna's is an example of a legacy that makes the food even tastier!
Where: Lower Parel - Shop 12 & 13, Trade World B, Kamala Mills Compound, Senapati Bapat Marg, Lower Parel, Mumbai.
Andheri - Off Link Rd, Industrial Area, Andheri West, Mumbai.
When: 12:00 to 11:30 pm.
How much: Rs. 1200 for two people (approx.) without alcohol.
For more such stories, follow Local Samosa on Facebook, Instagram, Twitter, and Telegram.