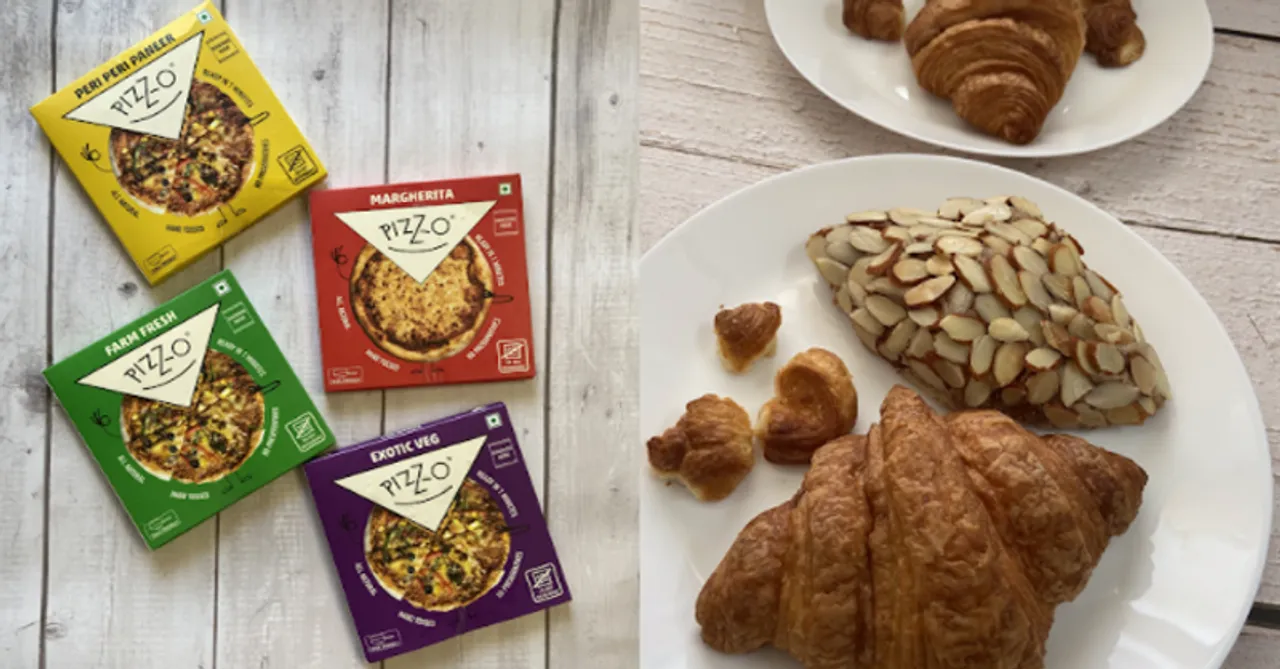 If you are a croissant or a Pizza person, we suggest you give Pizzo and Crozzo a try. Founded by Sharan Goyal, this cloud kitchen delivers delicious croissants as well as frozen Pizzas all across Mumbai, and they are good.
If sipping a mug of hot chocolate with some utterly buttery croissants is something you love, then we have a good option for you. Make your mornings complete with the impressive variety from Crozzo's huge and mini croissants, or chew on some good Pizzas from their frozen pizza menu. We recently tried both the options and here's our review of Pizzo and Crozzo for you.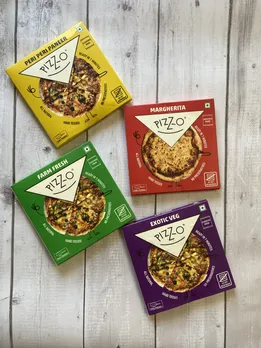 Pizzo!
Since we love Pizza more than anything, we tried their Pizzo Gift Hamper first. The packaging does make it an amazing gift option, and we love how this elegant assortment of Margherita, Farm Fresh, Exotic, and Peri Peri Paneer was presented in a pretty red package. All four frozen pizzas were thin-crusted, and we feel they did a great job with the base. The Farm Fresh had a classic hint of spice, and it came loaded with onions, capsicum, and jalapenos.
Our next favorite was the thin and crispy Margherita which was savoury, and we loved the cheesy texture. Though the Exotic veg and Peri-Peri had a very similar flavour, we liked them too. Both these pizzas are Jain friendly and can be customized. Each one was medium-sized and had compact packaging, which makes it good for storage. All you would have to do is warm these Pizzas for 7 minutes either on a Tawa or oven.
Crozzo!
After relishing Pizzas, we then opened the gorgeous Crozzo hamper. This one had elite packaging, and we loved how it was decorated. This huge hamper had 6 boxes, including mini croissants, almond crème croissants, chocolate hazelnut drizzle, choco-chip banana bread, and an assorted box of butter, chocolate, and strawberry croissants.
We are huge fans of flaky croissants, and Crozzo did not disappoint us. Our favourite was the signature butter croissant that came with a Dark Chocolate Drizzle. It was a chocolaty experience to inject the sauce into the croissant, and we loved it. Up next was the very instagrammazing Almond crème croissant! The filling inside was delicious, and it was not only a crunchy experience but also a very creamy one. The mini croissants were cute and perfectly baked, and we simply loved them for their taste and quality.
Reasons to order from Pizzo and Crozzo:
1. Taste: Croissants tasted delicious and their every variant was better than the other.
2. Price: The frozen pizza has a price range of Rs.79 - Rs. 219, and we think it's a good option as they are not just handy, but can also be stored easily.
Order here.
Where do they deliver: All across Mumbai.
Price: Rs.500 for two.
For more such stories follow Local Samosa on Facebook, Instagram, Twitter, and Telegram.