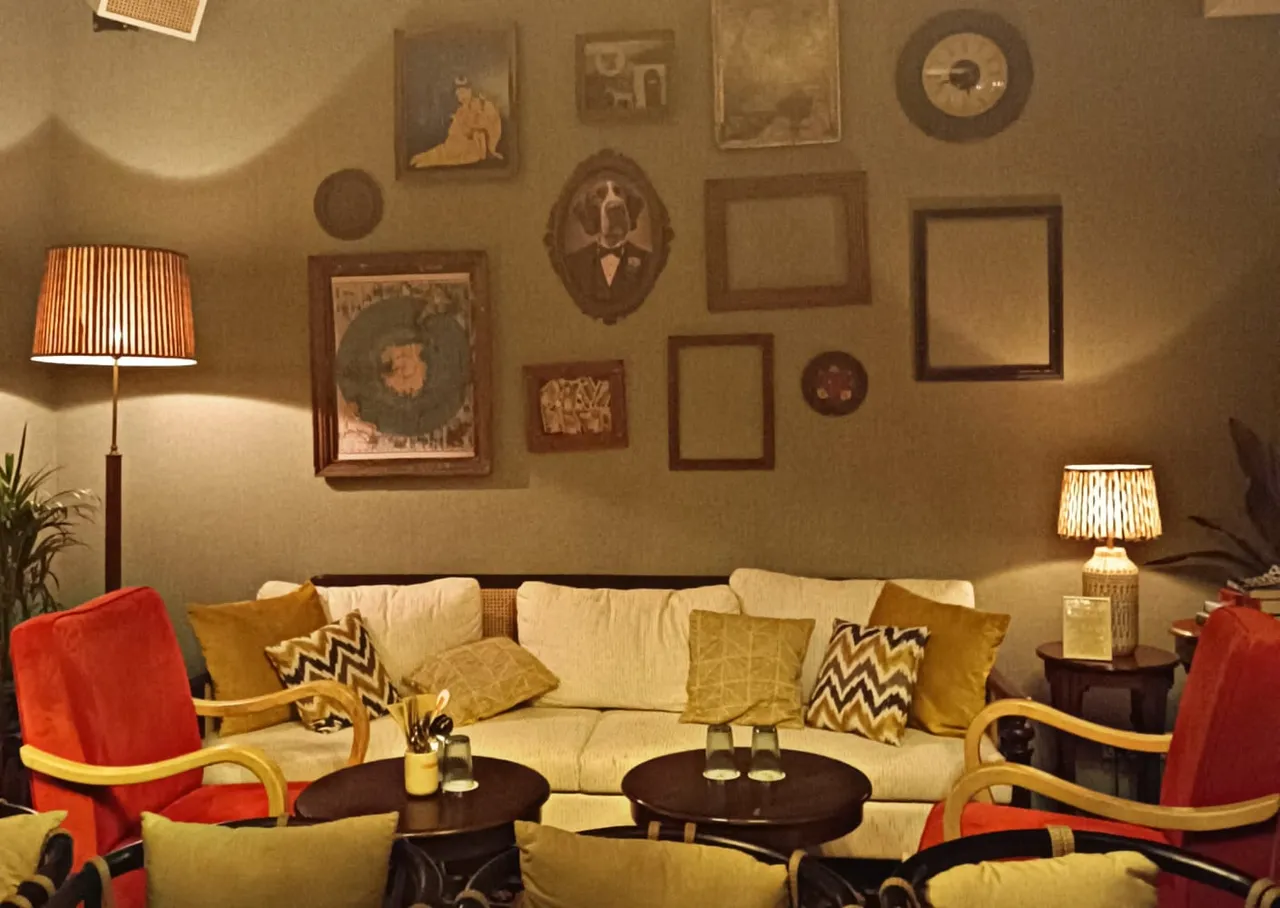 With its enchanting warm ambience, bookshelves, in-house bakery, quick service, and lip-smacking food, Eve in Powai is all about a romantic and intimate meal with your loved ones.
Located right opposite Powai Plaza, Eve has a grand entrance and is all green. The glass door is surrounded by countless plants and deserves an appreciative glance. Once we entered, we were teleported to a room that was all vintage. We were greeted with Eve's signature welcome drink, which was pretty refreshing. We also had to take a moment to admire the huge bookshelf that went up to the first floor. It was loaded with books and vintage elements like gramophones, antique telephone sets, typewriters, and much more. If you think the entrance is ethereal, wait until we tell you about the first floor where the restaurant is located.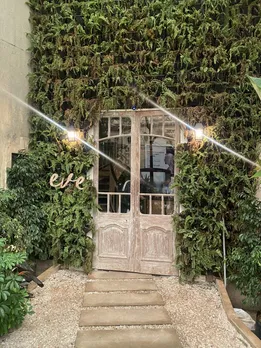 A perfect place for romantic and intimate meals
Once we climbed the beautiful spiral staircase that leads to floor one, we were welcomed to a spacious room that looked just like a dream (No, we are not exaggerating, Eve, is absolutely gorgeous). There are different types of seating arrangements, including a few comfy tables for larger groups and a few small and cute ones for those looking for an intimate setting. These tables have been kept at a decent distance which gives enough privacy. The overall vibe of this floor was enchanting, and we'd love to give a special shout-out to the staff for the soothing music, as it made everything even better.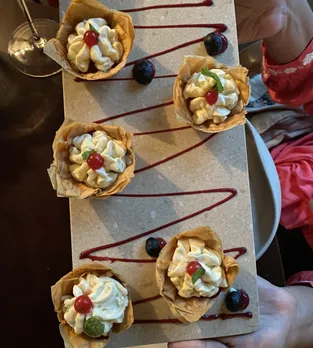 Bite-sized delectables
The food was great and we loved how quick the service was. All the things we tried were devour-worthy. We started with Cranberry & Brie Phyllo Cups. They were a delight to have. The creamy brie topped with cherries, and cranberries were served in very crunchy phyllo cups. Go for it if you want to start on a sweet note.
Since we are big-time chicken lovers, we had to order something to satiate our cravings. The staff suggested we go ahead with Chilli Basil Chicken, and we are so happy we did that. The tender bite-sized pieces were slathered in the sweet and spicy sauce and were just perfect. Order this, and you won't be disappointed as the portion was enough for two and the taste was on point.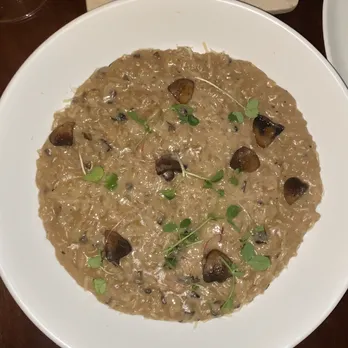 An Italian feast
If pizza is your BAE, Eve's Burrata Mozzarella Pizza with Basil Pesto is a must-try. A combination of Margherita and pesto, this pizza was BOMB. Mozerella gave us the cheesy pull and the slices were packed with nothing but flavours. The crust was fresh and crunchy and it wouldn't be wrong to say that it was one of the best pizzas we've tried.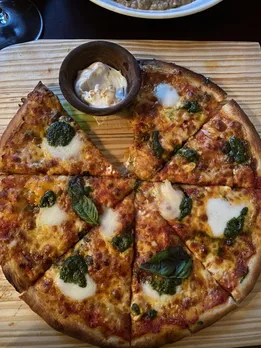 Other than that, vegetarians, especially mushroom fans, should order the Truffle and mushroom risotto. A perfect cheesilicious and creamy plate of risotto was cooked just right and we are definitely ordering it again. We ended this epic meal with a plate of Gianduja Mousse, which was a sweet bitter combo of chocolate and hazelnut. A must-try dessert for sure.
Our Food Note
In between the bites, we also sipped the mocktails, which were pretty refreshing and well done. The ambience and decor are warm and cozy, and the little touch of indoor plants makes it even better. There's also a bakery section where all the baked goods are kept for the visitors to buy. Though it's a little heavier on the pocket, the vibe, food, and polite staff make it worth every penny and so do visit it once if you are planning a date with your beloved or dear ones.
P.S: Though the place looks great during the daytime, a meal here in the evening would be the best.
Where: 101, Sentinel Building, Hiranandani Gardens, Adi Shankaracharya Marg, Powai, Mumbai.
When: 12noon – 1:30am 
Price: Rs.1,500 for two.
For more such stories follow Local Samosa on Facebook, Instagram, Twitter, and Telegram