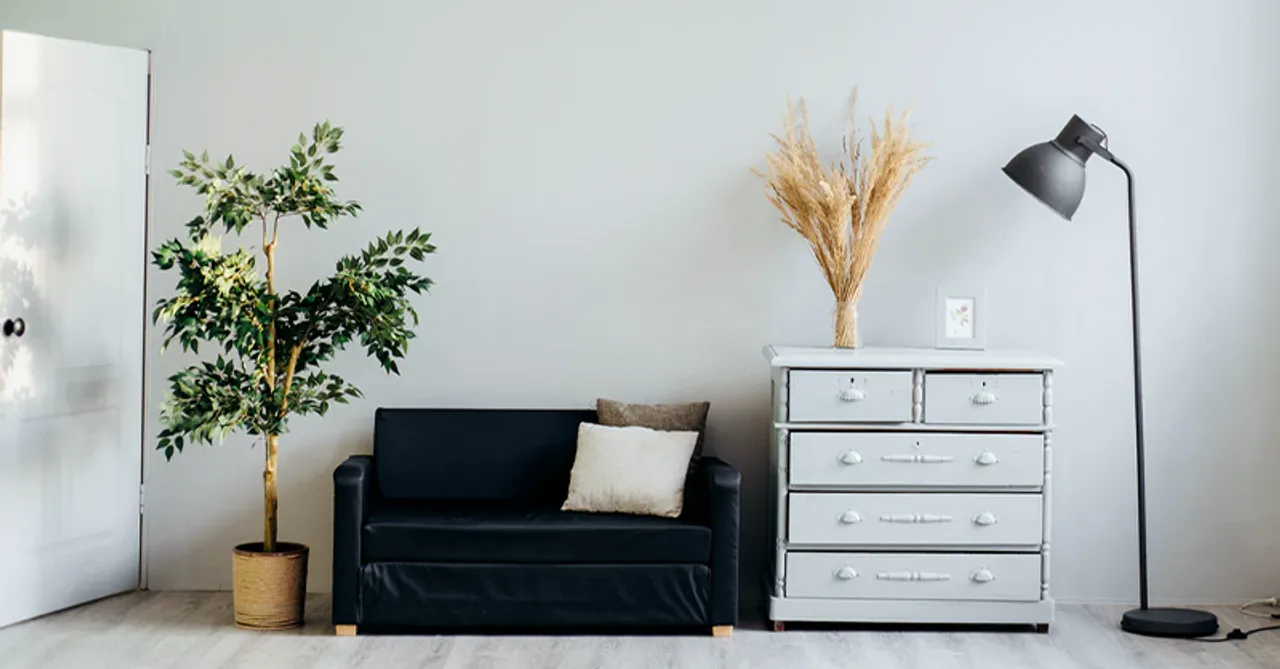 Planning to move into a new apartment? Looking for things to revamp your home? Bored with the same furniture at home? Wanna have a couch exactly like the one in F.R.I.E.N.D.S? Well, we've got all of this covered for you'll. Yes, that's true. From antique furniture to funky accessories, let's make your home more about you. Its time to make your place a little less like house and a little more like home! Scroll down to know more about e-stores where you can buy furniture online.
1. Pepperfry
Pepperfry has just what you need! Style any corner of your home from their lively, colorful collection. The best part is you can customize your furniture according to your interiors. Cool, isn't it?
Where to Shop: Pepperfry
2. Royaloak
Sofas, Dining tables, study table, or your bed, Royaloak presents a classic look that can fit in well in pretty much any home. A little tip, they have one of the finest antique furniture you can order online. Click on the link below, and you'll know what we mean.
Where to Shop: Royaloak
3. Urban Ladder
Doesn't the picture already say a thousand words? We'll add a little something to make things more clear. From furniture suiting your budget to furniture matching your decor, Urban Ladder is surely the new go-to furniture shop.
Where to Shop: Urban Ladder
4. Wakefit
Thinking of restyling your garden area or your living room? If that's a yes, then let us take you too Wakefit. They present items for every square inch of your living space.
Where to Shop: Wakefit
5. Ikea
Looking for a pocket-friendly upgrade? Then Ikea's your answer. There is a piece of furniture for every corner of your home. From about 7500 products to explore from, create a home that is perfect for you.
Where to Shop: Ikea
6. HomeTown
Whether you prefer traditional wooden furniture or designer furniture, HomeTown offers the best of both. From the options they have stored in, one thing's for sure you can give a different look to each of your rooms in the house.
Where to Shop: HomeTown
7. Wooden Street
Tired of the same furniture with different labels? We'll help you. Or let Wooden Street come in the picture. Confused? Don't be. Wooden Street offers products and furniture that aren't only funky but will also instantly give a charm to your place. Check out their website and let us know your thoughts about the same.
Where to Shop: Wooden Street
8. FabIndia
Doesn't the picture already convey its message? This place is everything at once. Cool, creative, and captivating. You might want to buy everything, just saying!
Where to Shop: FabIndia
9. Insaraf
Isn't it a task to find that perfect coffee table? The one that matches your home decor but also gives much-needed comfort. We know it is, and that's why we came to your rescue. Insaraf provides one of the best coffee tables. Check-out their website for some more fun-loving furniture.
Where to Shop: Insaraf
10. Chumbak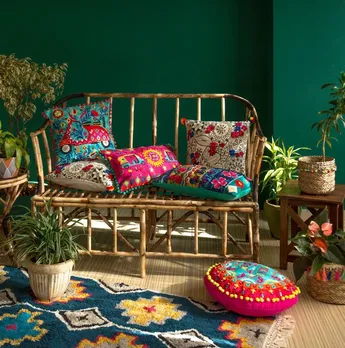 The furniture available here is as quirky as the name o the store. Find whatever you need, from cute cushions, sturdy tables to funky pieces. Chumbak has just what you need.
Where to Shop: Chumbak
11. InLiving
Thinking of adding an element of drama to your place? You are in the right place. InLiving has items for the smallest of corners. Pick from antique collection to make your home more homely.
Where to Shop: InLiving
12. Amazon
Amazon is the go-to shopping site for most of the things, but furniture? Yes, we are sure. Amazon is a place for everything, really!
Where to Shop: Amazon
13. Flipkart
A little unsure about ordering furniture from Flipkart? Sideline your doubts, and just head to the website to find out an array of cool furniture this place has to offer. You just cannot stop scrolling their collection. Its that good!
Where to Shop: Flipkart
14. Snapdeal
Unbox Zindagi! Its time to make your house look like a home and looks like Snapdeal is more than happy to offer help. We won't say more, check it out for yourself.
Where to Shop: SnapDeal
Let us know in the comments below if we have forgotten any more online shops where we can buy furniture. Also, tell us your favorite site from where you buy furniture online.
Happy Shopping you'll!
For more such stories follow Local Samosa on Facebook,  Instagram,  Twitter, and Telegram.