It's been over a hundred days we are stuck at home. And for a fortunate few, we still get to continue working from home. If you're working from home chances are you're constantly typing away on you PC, attending zoom calls and keeping a track on the various Slack channels. And to do all these multitasking you need a dedicated workspace. Your dining table, couch or bed could be a temporary space. But going forward work from home and remote working might become more common and it is best to invest in a good home office set up. We found some local brands offering interesting items for you to create a WFH set up with. Check them out.
Desk and Chair
No workspace is complete without a proper desk and chair and depending on your requirement, you need to pick the right one. A decent size table if you're working on a big display, or a compact fold-away desk for smaller spaces, a lot of options are available.
1. Home Town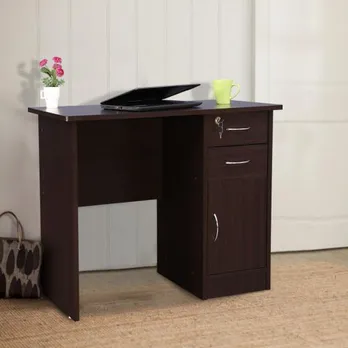 This Mumbai based furniture brand has a huge range of home office set up for you to choose from. From an elaborate desk with multiple drawers and cabins to comfortable office chairs you can sit on all-day-long, you'll find a huge variety here.
Order here
2. Durian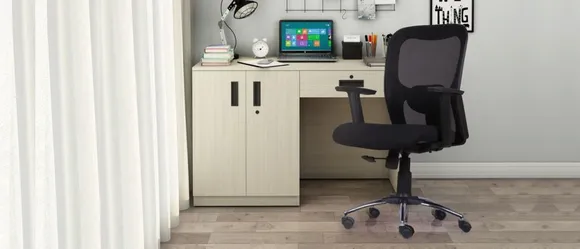 A right chair is extremely important when you are working long hours, and with office bickering around chairs, we know how important they can be. Check out the amazing collection of office chairs at Durian with multiple varieties and functions. They have ergonomics designs as well.
Order here
3. Insaraf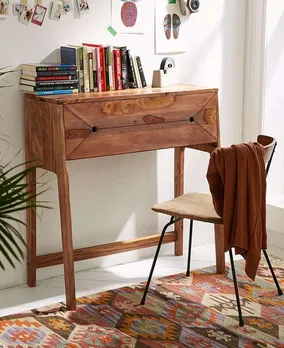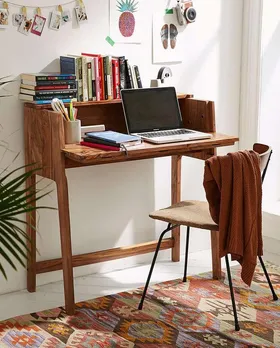 A truly local brand for furniture, they source raw material, process, and build them in India. They have stores across Banglore, Hyderabad, Delhi, Surat, and Ahemdabad, and are shipping across the country. They have some of the most unique designs you could ask for. Like this desk which can fold to take up less space when not in use. They are also running a sale on office chairs, so check them out.
Order here
4. Declutter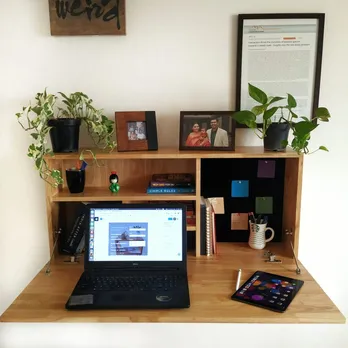 If you're looking for a desk to fit in a small space, check out the wall mount foldable desk by Declutter. This Banglore based brand is building fun and useful furniture to fit in small spaces.
Order here
5. Takk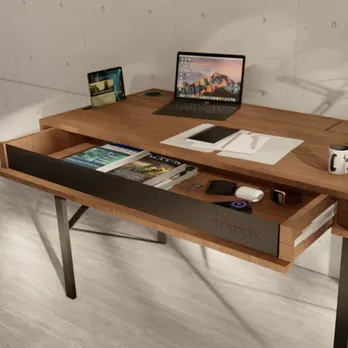 A pro at work needs a pro working space to be able to concentrate fully, and this desk gives you exactly that. Made from solid wood, this table comes with features like Qi- Wireless charger, integrated power socket and USB slots along with an easy cable management solution. It also has a UV Disinfection Zone, that is so perfect for times like these.
Order here
6. ROYAL OAK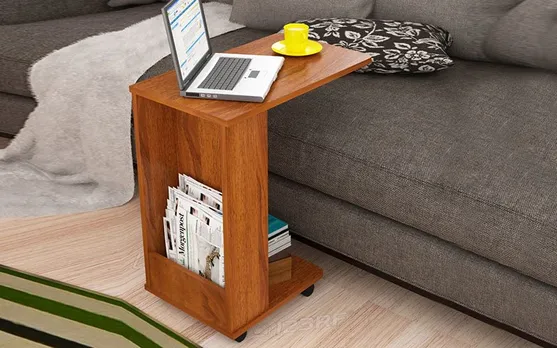 Another leading furniture brand in India, Royal Oak, has some interesting options for your work from home set up. If you're accustomed to working from your couch, then check out this minimalistic table. It perfectly sets next to your couch and has enough space for your laptop and other tidbits.
Order here
Work from home accessories
To maximize your workflow, some accessories near your workspace is important. Be it to jot down a quick note, or to arrange all important tasks. Check out these accessories from Indian brands.
1. Scarters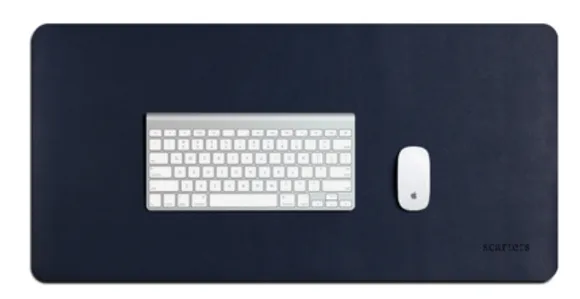 A well-known brand for laptop bags and office bags, but those aren't the things we need right now. But what you can get here is a sleek DESKSPREAD, perfect to keep your keyboard, mouse, and other accessories in place, and also to keep your desk protected.
Order here
2. Modern Quest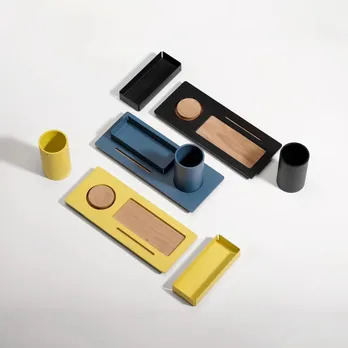 With diary, notes, and pens scattered around our desk, we surely need something to keep them organized. And this Desk Organiser by Modern Quest is not only functional but pretty too. They also have a bunch of other desk accessories for you to choose from.
Order here
3. Tidy Up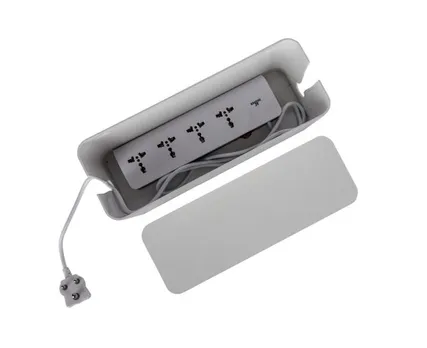 This Nagpur based brand is here to clean up your mess. Yes, we are talking about the wires and there is no way you can manage them better. Check out their Wire Bin With Spike Buster, a perfect way to hide away all the cables in a clutter-free way at your work from home office set up.
Order here
For more such stories follow Local Samosa on Facebook, Instagram, Twitter, and Telegram.