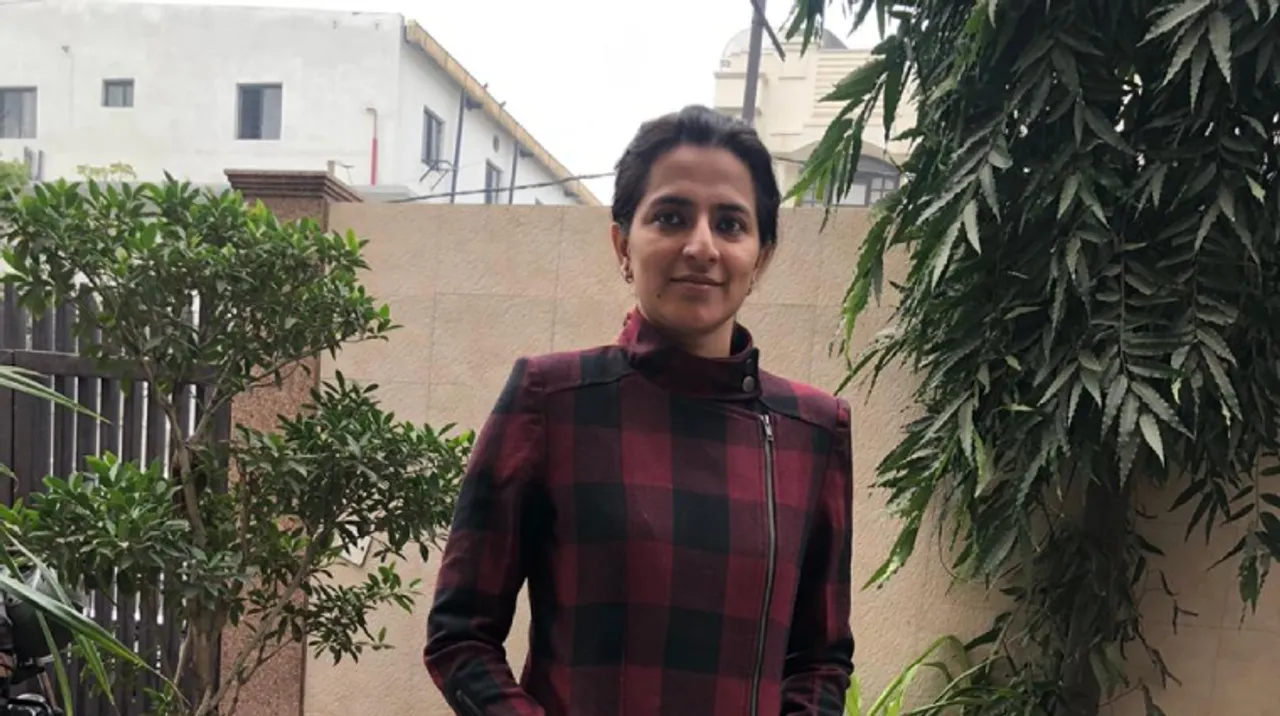 What started as a way to gather information during school days became a full-fledged career for Akriti Khatri. Now a full-time detective running her own agency, Akriti Khatri is proud she followed her passion and took the necessary steps during the early days of her career. She made her mark in the male-dominated industry at the age of 24 and started her detective agency. Venus Detective Agency is over 10 years old, and over these years, Akriti Khatri has grown as a detective and has also trained the next batch. Read on to know how her journey started, one of her favourite investigations, and some insights from her personal life.
How did your journey start as a detective? What inspired Akriti Khatri to follow this career path?
Honestly, I never thought that I'll be a detective. It happened by chance. It was my hobby from school days. I used to do some detective work in my school and college days, but I never thought I would pursue this as a profession one day. I was a tomboy in college, and all my male friends would urge me to find the details about the girl they liked. My hobby was to gather as much information as I could about students and teachers.
One day I read a newspaper ad about an agency offering detective services, and that intrigued me. So, I called them the next day to inquire about a job opportunity with the firm, and the lady on the other side fixed an interview for me. The interview went well, and I accepted the job. It excites people about the profession. You can have a new idea if your job is your passion.
Being a detective is not seen as a career option in India, let alone be for women. How challenging was it to prove yourself in this field?
Yes, it is very much challenging until now. This profession is not seen as a mainstream profession. Every parent wants their child to be a doctor or an engineer. Nobody wants their child, especially a girl child, to be a Detective, and this is the biggest challenge I want to mould off. There are a lot of women inclined towards the profession, but they don't get much support from family, friends, and in-laws. It's a risky profession, so everybody is pulling you down, and people want you to take up a white-collar job. Nobody promotes you.
I think being a woman always helps you in obtaining information. People tend to trust women and are ready to give out information. It always gives you an edge above the others to investigate things in a better way. When I began my career in the detective field, it was a male-dominant space. I had to face a lot of troubles daily to move up the ladder. Soon I realized, it won't be possible for me to work in such an environment. So I left and began working from grass root level with 'Venus Detective'. It was not easy at the start, but I feel accomplished to be at the position I am today, and there is a long way ahead.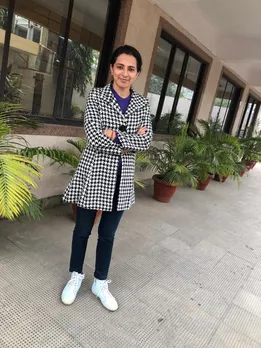 What kind of cases you usually deal with? Can you share a case that stood out to you?
We deal in both personal and corporate cases. In personal cases, we deal with Loyalty Test Investigation, Pre Matrimonial, Post Matrimonial, Divorce/ Maintenance Cases, Infidelity/ Cheating Spouse, and Surveillance. When it comes to corporate cases, we deal with- Missing Person/Help Tracing, Obtaining Proof & Evidence, IPR & Brand Protection, Due Diligence, Labour Court cases, Software & Investigation Equipments.
It was a case of a higher authority. Three of our undercover agents were hired as servants in the house. With high security, things are more complicated, but that's our job, and we have to complete it with full evidence and proof. These assignments can't be left incomplete. They have to be completed, as once the team is out it could never be concluded. Three investigators were prepared and were sent out for the mission. The biggest challenge was to collect evidence and take them out from there. They were advised to work as an undercover agent for 3 months. I could clearly remember how I used to get calls at 3 am for an update, and sometimes even at 4 or 5 in the morning.
I am proud of my team, they cooperate well and figure out many facts. Those three months were quite difficult for me and the team. The team had to be on a high alert during an investigation. They had to keep eye one everyone, and also see that they never come to anybody's eye. We were even at the risk of getting exposed. But, we were able to handle the situation with intelligence.
We have to keep all the devices we use during investigation properly. The team was strictly advised to share the evidence they got with the time and delete from their phone to be safe. There's a checklist they have to follow before leaving the house. They had to check if all the required points are covered or not. As once they are out, things could be done. The only thing that I would say that Investigation needs courage, and it's not an easy task. People should respect this profession.
Venus Detective has been operating since 2009, since then a lot has changed in terms of online connectivity, social media, and even laws. How much did you have to adapt over time?
Yes, with time the things have been changed. Earlier the things were not online, people were not so much active on social media. Today people are using various sites, they add every hour updates, which is the biggest change in terms of online connectivity, or social media. With the time I have adapted to all the technologies of the Digital marketing world. Things are easier from earlier. The major key of Investigation is Detective tools or spy gadgets. Spy gadgets have also upgraded with the advancement of technology.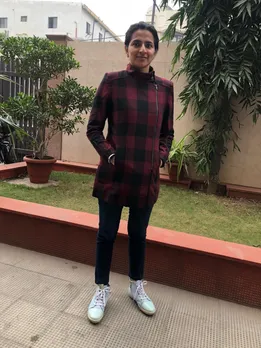 So, Akriti Khatri, can you share some must-have skills to work as a private detective?
Self-confidence
Keen Observation
Punctual
Good Actor
Quick decision Maker
Attentive
Fearless
Patience
We've read a lot of detective novels as kids, and also watched a lot of detective dramas. How different is the real job than what is portrayed in media?
There is a lot of difference in reel life and real life. Sometimes, movies represent things that are impossible in the real world. You have to be very sure about your Identity, it can't be exposed. There is a lot of difference in the work profession as compared to the real world.
Like we all see on TV or movies. This information collected so easily, that information got from search. Working in an imaginary condition, figuring out the truth. Getting information from a different un-imaginable source, putting details on the computer, and all the details are out. All information comes in a minute, but all these things don't happen in reality. Things are different in ground reality. Here a lot of things are different when an Investigator is on the field. TV serials and movies have manipulated people's minds towards them and seeing all these things people expect the same from us.
Surveilling is a big part of your job. Has any of your detectives got caught? How would Akriti Khatri deal with such a situation?
Surveillance is the backbone of the Industry. Each and every case needs surveillance, whether it's personal or corporate Investigation cases. Surveillance means keeping an eye on a particular person and observe it's each activity without coming into anybody's eyes. It seems to be easy but it's not so. There are many challenges Investigators faces every day during the follow-up of a person.
Precaution is better than cure. We always prefer safety at the best, and the same thing we teach to our team also. We advise our investigators to leave or talk to their seniors if they are in any danger.
Well, this has not happened yet, but if 0.005 % of this situation comes across them, Detectives are intelligent enough to make the story and come out of the situation.
What challenges are attached to this job?
Firstly, missing the subject. If our investigator misses the person, then the whole day is gone. We need to observe constantly. There are no particular times of the surveillance, Investigators have to work according to clients requirements. Secondly, Punctuality is a must. For example, if the position time is 8 AM and due to some issue or other, Investigators reach 10 mins late, then the subject could be missed.
Thirdly, Alertness is a must. Investigators have to be on an alert the whole day. There is no fix timing of eating or drinking. Many times if they start lunch and the subject came out, they have to leave their lunch and follow. Whether it's raining, summer or winter, all seasons are the same for them. Position place is also a difficult task. Sometimes, there is no proper place, they have to manage in all the situations, whether to stand on the road or in the sunshine. Lastly, if caught by police then you need to manage to come out yourself.
So Akriti Khatri, Is it possible for people you are tracking to file a lawsuit against you? Based on breach of privacy or something? How do you deal with that?
Yes, it has happened in a few cases. When they are not assigned on legal notes. People can file a stalking (Section 354D) case against us, but only the evidence can prove a crime. We give strict instructions to our investigators. They are asked to keep any proof with them after the case is completed, or when they are on position for hours.
How in demand is this career option among youngsters? Do they have a realistic idea of how things work or are hoping for some Hollywood style adventure?
This career option is becoming common among youngsters. We have 2-3 mails & calls every day. People want to know about this profession in detail.
People believe that things which are shown on television or movies are the same as the things in real life. But, Real-life Investigation is different from Hollywood style adventure Investigation seen.
Women safety is always an issue in India, especially Delhi, and given the on the field job you might do. How do you ensure the safety of your employees and yourself?
Our investigators work in teams and female investigators have backups. They are never sent out for cases late at night. Delhi is not a safe city, here things wind up early, so females Investigators have to never face issues regarding late working hours and they work in a safe environment.
What are some of the things Akriti Khatri loves to do when not investigating? Can you share your favourite recommendations from Delhi to eat, chill, shop, visit, explore.
In the busy schedule from Monday to Saturday, 10 to 6 is in the office. For weekend Sunday is the day. I mostly prefer to spend time with my family and other time thinking of the expansion of the business. As our office in Noida, the preferable place is the Tea shop. Mostly I visit the Tea shop or DLF Mall with my family. To eat, chill & shop I visit Krishna Nagar Market, Lajpat Nagar Market, and Sarojini Market. There are many food Restaurant corners in Krishna Nagar with Delicious taste and match. I love the embroidery and stuff of the Lajpat Nagar market. Whenever I have to shop for some traditional dress, I prefer the Lajpat market. Sarojini Nagar is the market where we have all varieties. It's the best place for peoples (especially girls) who love varieties.