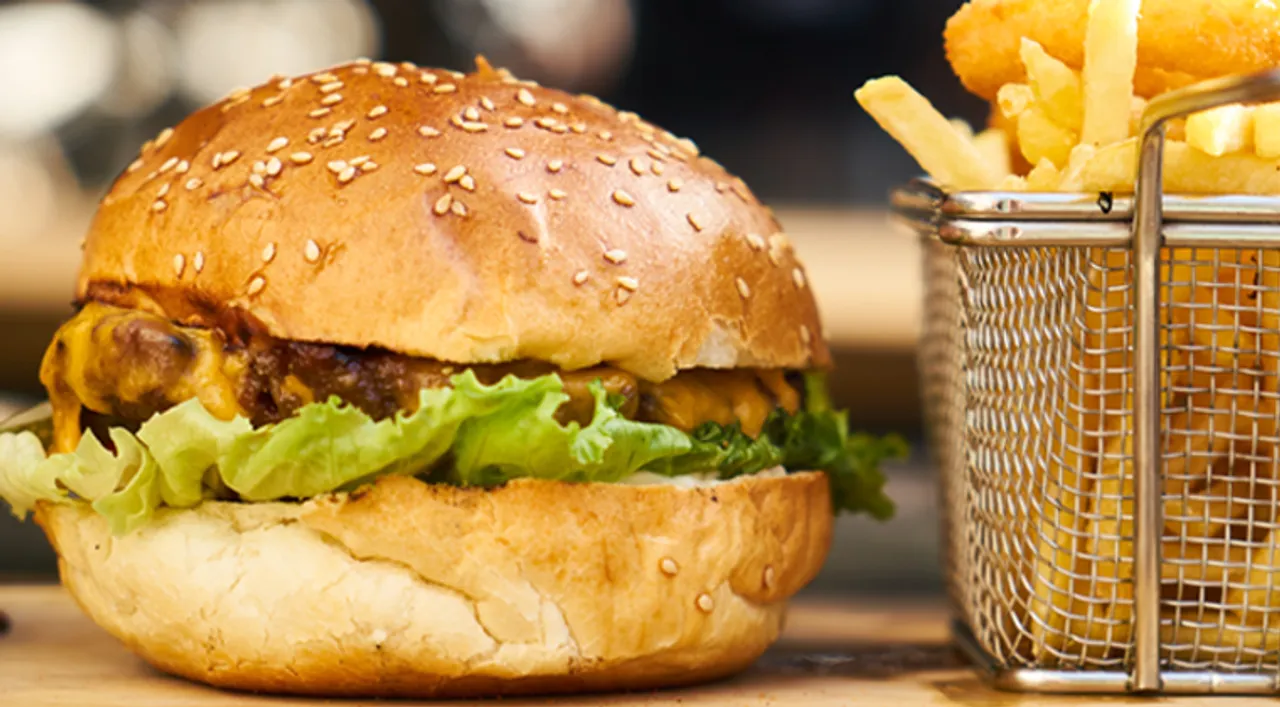 From the past few years, the world of Burgers has seen a revamp. From tall, juicy burgers, to burger challenges, there is a lot that's going on. But if Burgers is your comfort food, it is best to go with the authentic places that serve delicious burgers. Here is a list of our favourite places to have the best burgers in Mumbai.
The Jus-C Lucy Burger, Social
If you're a fan of tender, juicy and lean buffalo meat, then this burger does the trick. Now combine that with a molten cheese center, and you get yourself the perfect burger that you can gulp down with your drinks. Accompanied by jus (broth) and fries, this delightful dish surely counts as the most wholesome (junk) meal ever!
While you are here, do try their OMG Burger, which is also a Talk of the town.
Where: Social, Multiple Outlets
Cost: Rs 410/-
The Chicken Not So Little, Between Breads
This burger makes deep-fried chicken interesting. The zing of sriracha on chicken combined with the perfect balance of patties and veggies will leave your belly full. The heavy bun helps to keep everything in perfect shape till the last bite!
Where: Between Breads, Multiple Outlets
Cost: Rs 375/-
Stuffed Herb Cheese (Chicken), Jimis Burger
Jimis Burger brings you the rich, gooey feels of gouda cheese blending with the taste of grilled chicken, wrapped around a soft bun for a perfect tease. But before you look to devour the taste, their patty will literally melt in your mouth! Although it might leave your tummy wanting more, this burger will definitely please your soul.
PS: Pair this with a side plate of Bacon Strips to make a complete meal (Thank us later) 
Where: Jimis Burger, Multiple Outlets
Cost: Rs 259/-
Jamaican Gold, Frisbees
This burger gets everything right - a thick and gorgeously seasoned chicken patty, a dash of chipotle mayo to complement the lettuce, with loads of delightful veggies like mushrooms, jalapenos, onions, and tomatoes. Every bite takes you deeper into this flavourful madness while the juicy, spicy feeling stays long after you're done. The messy hands are totally worth it!
Where: Frisbees, Multiple Outlets
Cost: Rs 350/-
Boss Classic Chicken Burger, BOSS Burger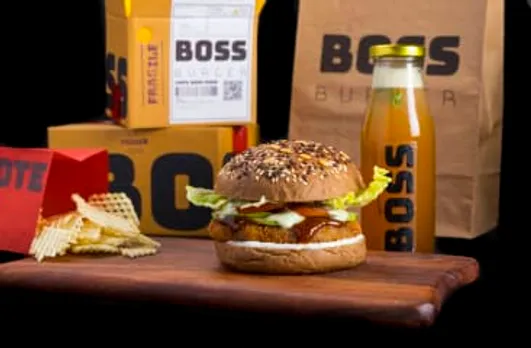 This burger ships like an online order with the most impressive packing game we've seen.
What's inside totally lives up to the expectations - right when the hot sauce amplifies the taste of crispy chicken, their cheese melt puts the brakes and keeps you longing for sure! Kudos for the crisps on the side and delicious Mustard sauce.
Where: BOSS Burger, Multiple Locations (Delivery Only)
Cost: Rs 350/-
Do you recommend any other place that serves delicious Burgers in Mumbai? Tell us in the comments.