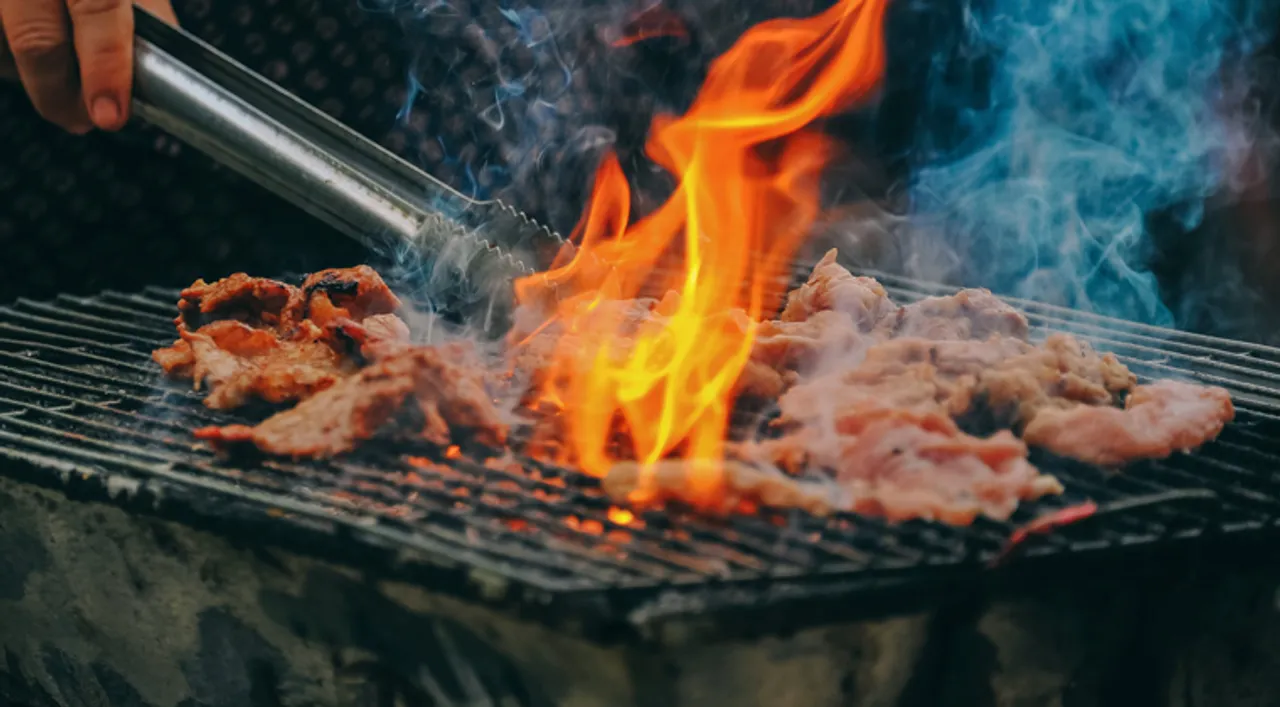 Mumbai is synonymous with pace and a busy lifestyle. So busy that Mumbaikars sometimes don't have time to eat a proper meal. Be it skipping breakfast to catch an early morning train, or missing dinner because you got stuck in the traffic. Mumbaikars are always on the go, and they have made peace with the hustle-bustle of the city. And to make up for this problem, streets across Mumbai have transformed themselves into Khau Galli. A bunch of street food stalls, stretching across a long road, isn't it a food lover's dream? Let's check out some of the popular Khau Galli in Mumbai.
Mahim Khau Galli
As you enter the Khau Galli, you will be engulfed by the smell of juicy chicken and the sound of sizzling food. The Khau Galli in Mahim is mainly known for its non-vegetarian offerings. This place is packed with rows and rows of kebabs, shawarma, chicken lollipops, and more. Some of the shops to check out here are Baba Shawarma & Kebab corner, Salim's stall, Hussain Khichdiwala, to name a few. Must-try dishes here include Chicken Vada pav (only for 20 bucks!), Dry Kulfi Falooda, Malpua among others.
Where: Lady Jamshedji Rd, Mahim
Local Tips: Visit during Ramzan to get your hands on the juiciest and mouthwatering non-vegetarian food
Mohammad Ali Road
One of the most popular Khau Galli in the city, Mohammad Ali Road is the place to be, especially during Ramzan. From various types of kebabs to delectable sweets, the lane is not only filled with food stalls, but also some amazing sit-in restaurants. Build up your appetite with bite-size pieces of Mutton Khiri Kebab, and do not leave the space without trying Nalli Nihari at Chinese-n-Grill. The juicy meat is slow-cooked for almost nine hours to get a distinct texture and is served with naan. For those with a sweet tooth, there's an array of options available. End your meal on a sweet note with phirni, Mawa Jalebis, or Masala Milk.
Where: Koliwada, Masjid Bandar West
Local Tips: For all the Phirni fans out there, check out Suleiman Bakery to get the best deal.
Carter Road Khau Galli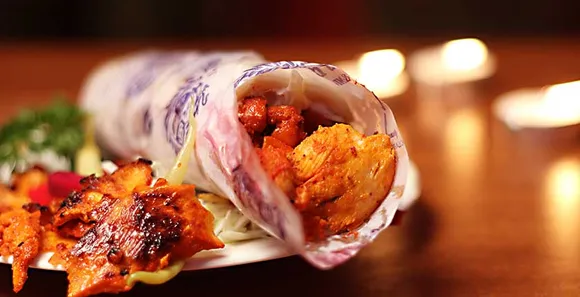 Set right next to the sea, Carter road in Bandra is packed with a young crowd chilling with their buddies and trying some yummy food. With multiple street food joints and small eateries, this place is a paradise for food lovers. One of the most famous eateries on this route is Carter's Blue, known for its delicious shwarma. But if you're looking for something more north inspired, check out the momo stalls for a bite of heaven.
Where: Carter Road, Bandra
Local tips: Stop by Cafe Kebabiz to get a taste of juicy kebabs straight out of the grill.
SNDT College Khau Galli
Located right in the middle to two most important railway stations - Churchgate and CSMT - this Khau Galli is popular among college students and local commuters alike. A perfect place to grab a snack size bite, you can pick from a variety of dishes like fresh fruit salad, aloo chat, Manchurian, and if you're hungry for more grab a plate of pav bhaji.
Where: Marine Lines
Local tips: Most of the stalls have an affordable menu and the dish that stands out amongst all is the Fish Thali, a perfect platter for seafood lovers.
Borivali Khau Galli
Make your way to the Borivali suburban station towards S V Road, and you'll reach a lane full of stalls and hawkers. This place is known for its veg street food and is perfect to grab a bite on the way. From Pani Puri, Sev puri, to Frankie and sandwiches, you'll find something new to try every time you visit. This is one of the most conveniently located khau galli in Mumbai
Where: Himmat Nagar, Borivali West
Local Tips: The place is almost always crowded, so it's better to avoid privet vehicle
Ghatkopar Khau Galli
A must-visit for any foodie in the city, this Khau Galli in Ghatkopar brings together the best of desi street food and fusion food. Pick your favorite from a variety of rolls like Paneer Mushroom, Tandoori Aloo, Baby Corn, Cheesy Schezwan, and Vegetable Mayonnaise. They also have stalls selling piping hot fusion dosas. Try out their special Manchurian, Gini Dosa, and Chutney Powder Dosa, to name a few.
Where: Pant Nagar, Ghatkopar East
Local Tips: If you're in the mood for something sweet, then head to Pooja Malai Gola to enjoy gola topped with ice-cream
Tardeo Khau Galli
Located in a bustling neighborhood, this Khau Galli's main attraction is the Sardar Pav Bhaji, which is a hit among youngsters, and older residents alike. You can also gorge on Pahadi Grill Sandwich and Samosa Kurkure Cheese at Mamaji's Grill and Pizza.
Where: Janata Nagar, Tardeo
Local Tips: The place is also famous for thalis, kebabs, and biryani 
Zaveri Bazaar Khau Galli
This Khau Galli is located deep inside a market space in Kalbadevi. Hiding inside a narrow lane, it might get difficult to reach here but is totally worth the struggle. And once you've kicked up your appetite with all the walking around, treat yourself with the best of street food. Try their Chilli Cheese Dosa, uthappam, or munch on roasted peanuts.
Where: Zaveri Bazaar and Mangaldas Market near Marine Lines Station
Local Tips: There's a lot of shopping options nearby. So make a full day plan and spend it on street shopping and hog on some street food.
Mulund Khau Galli
A hub for innovative street food, you'll find something different to try here every time. This Khau Galli brings fusion food like Masala Vada Pav - a unique take on the classic vada pav. Head to Bliss Veg and ask for Lays Dosa - a fun combination of crispy dosa and crunchy chips, along with three types of chutney. You won't go hungry after this.
Where: Purushottam Kheraj Rd, Mulund
Local Tips: Talking about fusion food, you cannot miss the Oreo Blossom Milkshake which you can get for only Rs 80