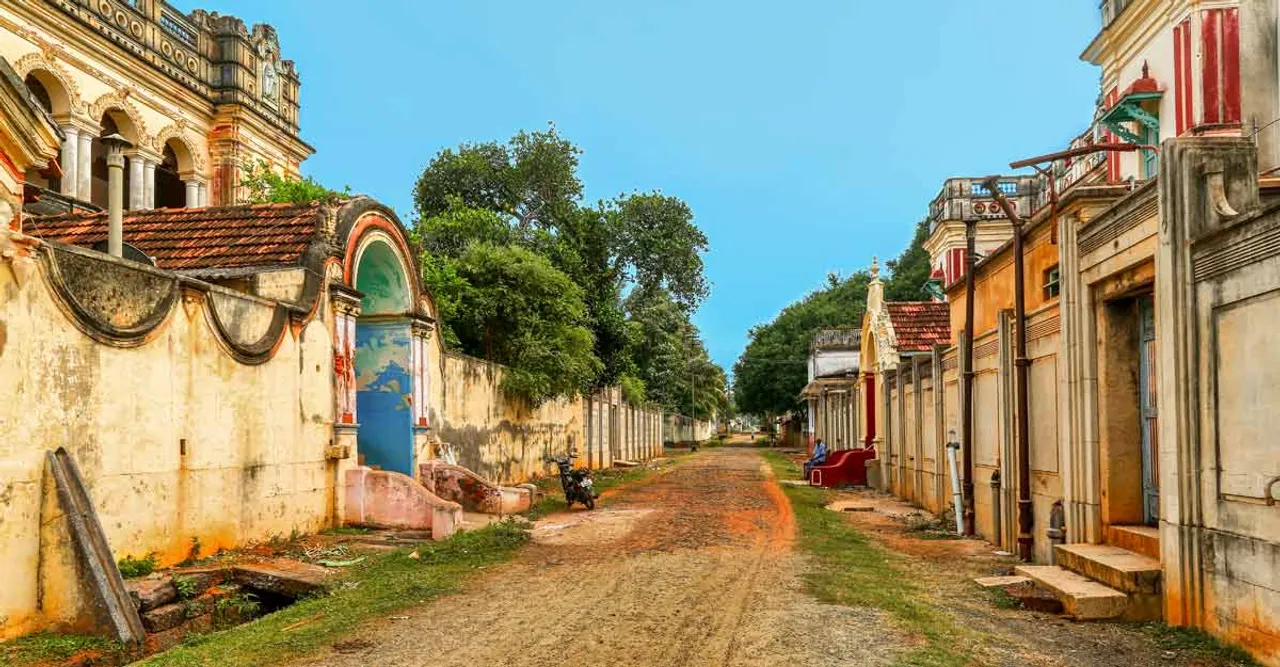 Did you know that the town of Kanadukathan in Tamil Nadu has Havelis with unmatchable grandeur and royalty?
Do you love to explore the ancient architecture of Havelis? Well, we have good (no, excellent) news for you. Discover the underrated gem of a place Kanadukathan, in Chettinad, Tamil Nadu, which is home to the Chettiar mansions. Now, set on a mansion-hopping adventure with the town of Havelis in South India. It is rightly declared as the 'heritage village' by the Government of India. 
The architectural marvels
The art and architecture of Tamil Nadu are reflected nowhere else than the grand and heritage houses/havelis. What is so special about these mansions? Let's dive into that.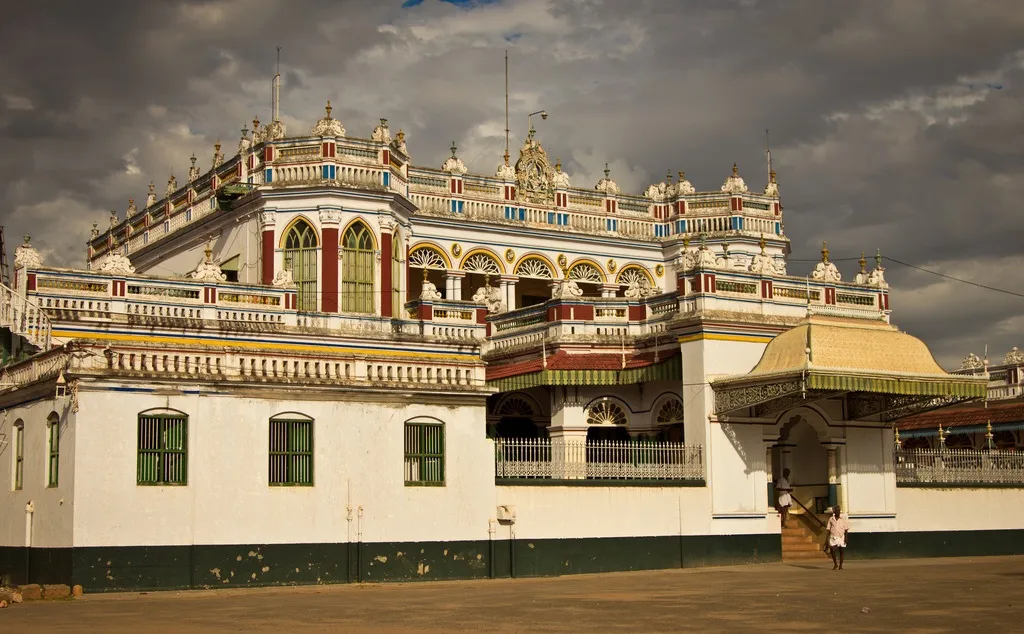 The mansions have an authentic Tamil architectural style and a hint of European and Rajasthani influences. The intricate woodwork, ornate carvings, decorative tiles, wall murals, floors, and most importantly, the spacious courtyards transcend you hundreds of years back in time. The grand entrances with carved teak doorways of these mansions will take you to the multi-storeyed residence with inner courtyards, wide verandahs, and larger-than-life halls.
You would be surprised to know that these colossal mansions and havelis are not something that belonged to royalty, but they were residential houses of the Chettiar trading community. Now, these gargantuan abodes remain vacant, waiting to be explored and admired. With every corner, lane, and street, you will come across a different mansion, so many that you may lose count at last. It will almost take an entire day to explore all the palaces of the town that will be totally worth it.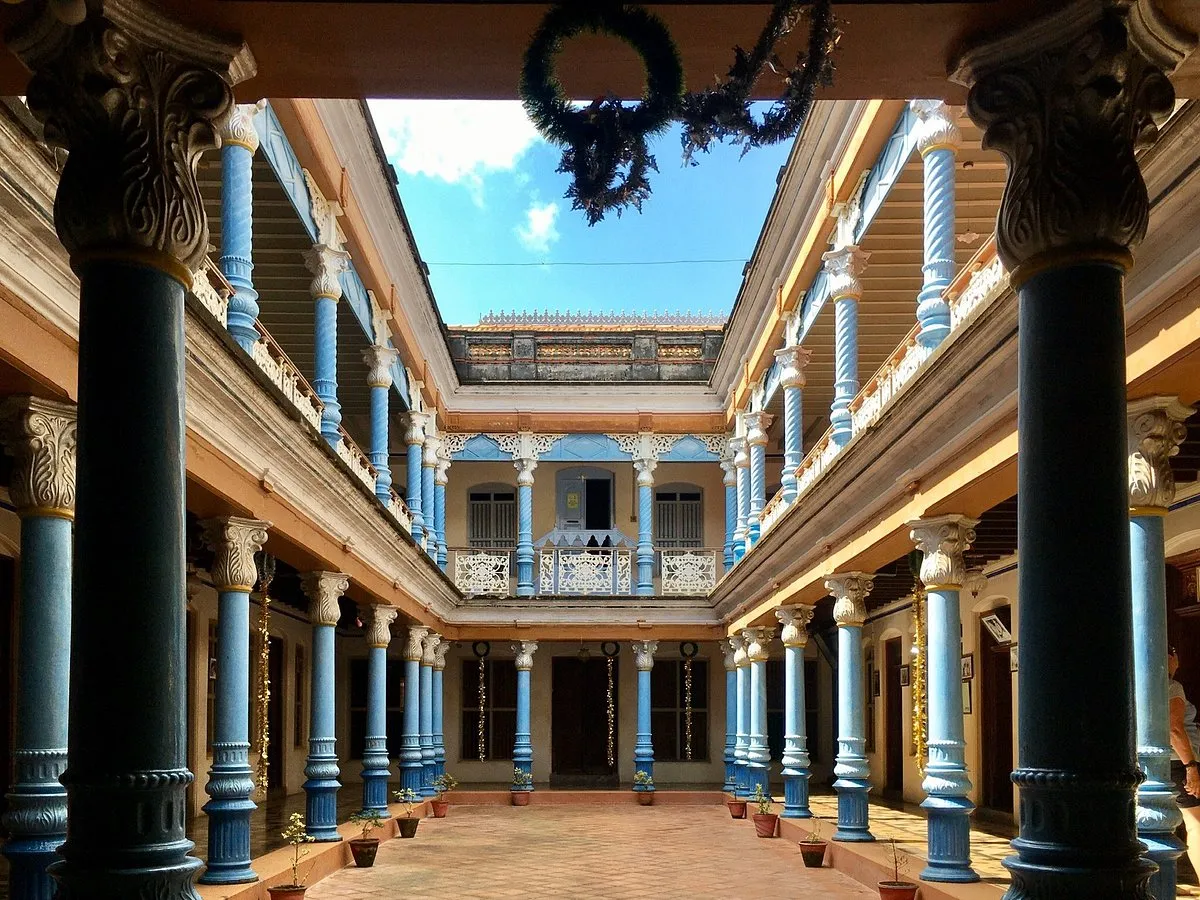 Local adventures
A trip to Kanadukathan is not complete without dwelling on the local adventures. The first thing you need to do is to hog up the delectable Chettinad cuisine. The cuisine has something for both vegetarians and non-vegetarians, that is enough to make you drool. Next, you can visit the antique shops of Karaikudi, featuring some priceless collectibles. Some antiquities that you will find include old brassware, handcrafted porcelain, Burmese lacquerware, and more.
Next time you visit Tamil Nadu, do not forget to explore this hidden gem.
For more such stories follow Local Samosa on Facebook,  Instagram,  Twitter, and Telegram