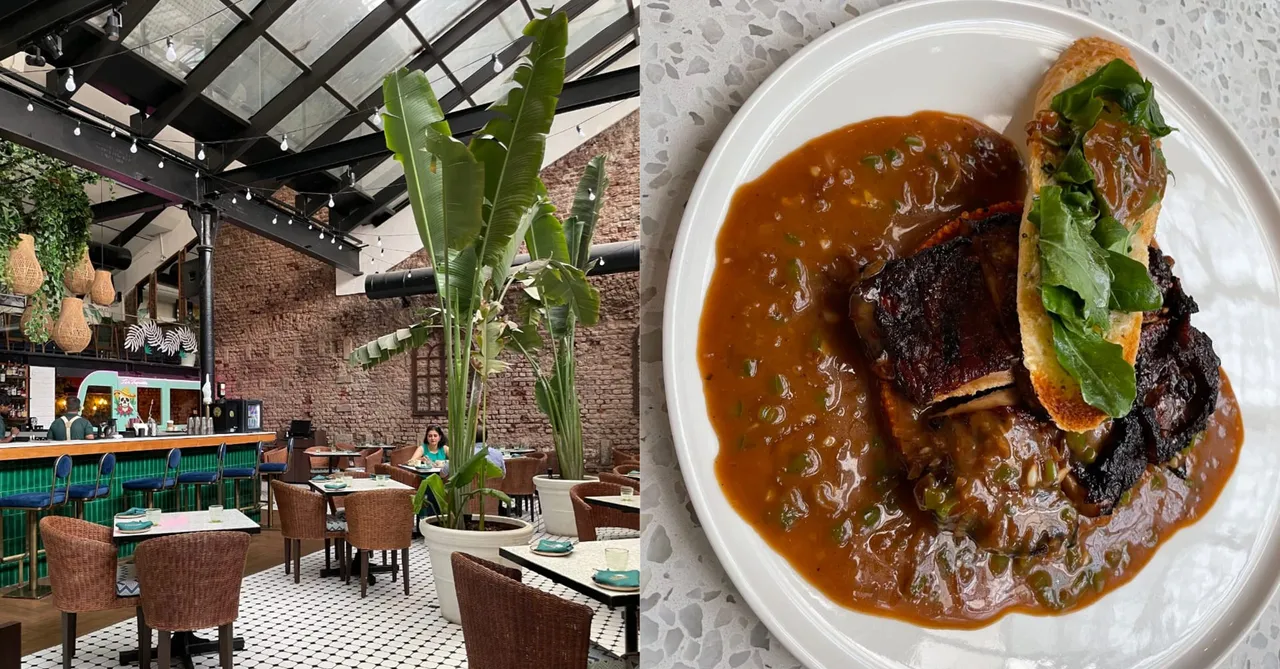 Surrounded by greenery even in an indoor area, Cafe Panama turned out to be a treasure for us as we experienced the ambience and the flavoursome food here, one afternoon.
Strolling down the mill compounds in Lower Parel still exudes a rustic and primitive charm, which persists to this day, as we realized during our recent visit to Todi Mill. However, one of the most noticeable changes that the city's residents would easily recognize here is how these compounds have evolved into breeding grounds for clubs, bars, and restaurants. We found ourselves pondering the same as we indulged in the scrumptious food and drinks at the charming Cafe Panama, nestled in a corner of Todi Mills one fine afternoon. Interestingly, this change isn't unpleasant for the city dwellers who are always seeking out remote corners in this perpetually congested metropolis.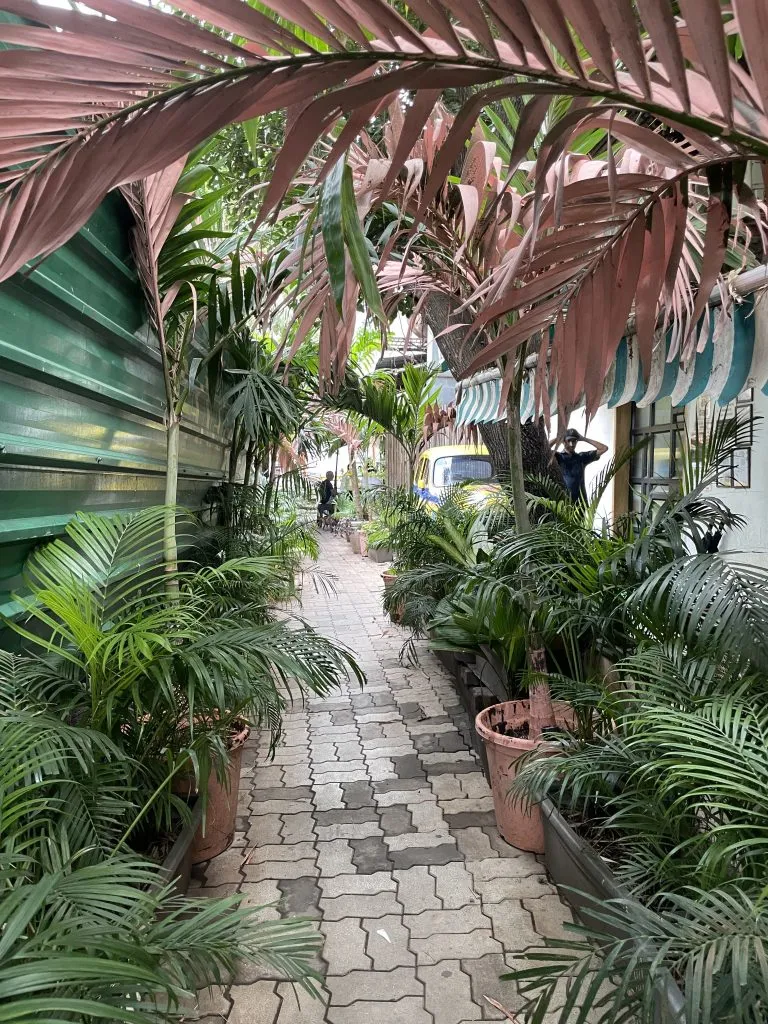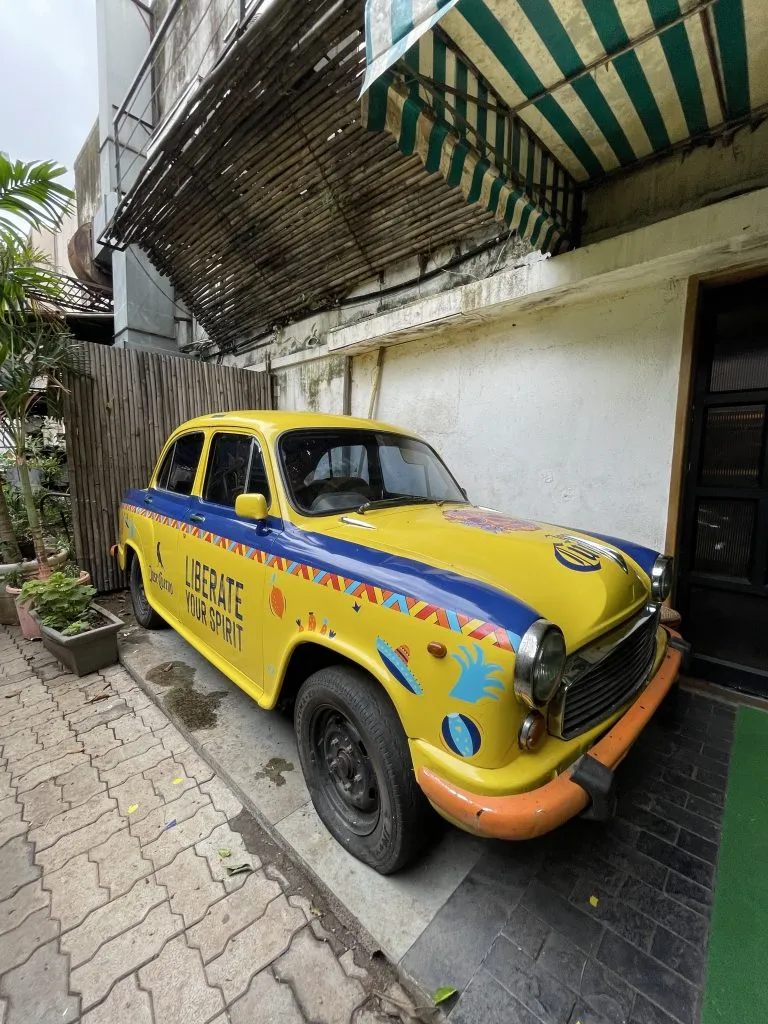 Although it started a few years ago, Panama aims to provide its guests with a flawless verdant experience. Starting from the entrance, which is nothing but a tapered pavement covered with greenery, it guided us to the café and bar, and unsurprisingly amazed us with its exquisite decor. At the main door, there's a vintage yellow Ambassador car with the word 'Panama' as its number plate. Upon entering the main gate, the first thing that caught our attention was a large wooden shelf on the right side, providing space for lifestyle magazines, books, and featuring a few other vintage pieces like a small typewriter, camera, and even awards the place has received.
Moving further, we reached the seating area with a glass roof and an abundance of plants, including banyan leaves, kept indoors. Amidst the brick walls adorned with black and white portraits, the cane chairs and sofas maintain the rustic feel of the place. Both the ground and upper-level seating areas add a touch of modernity to the overall ambience.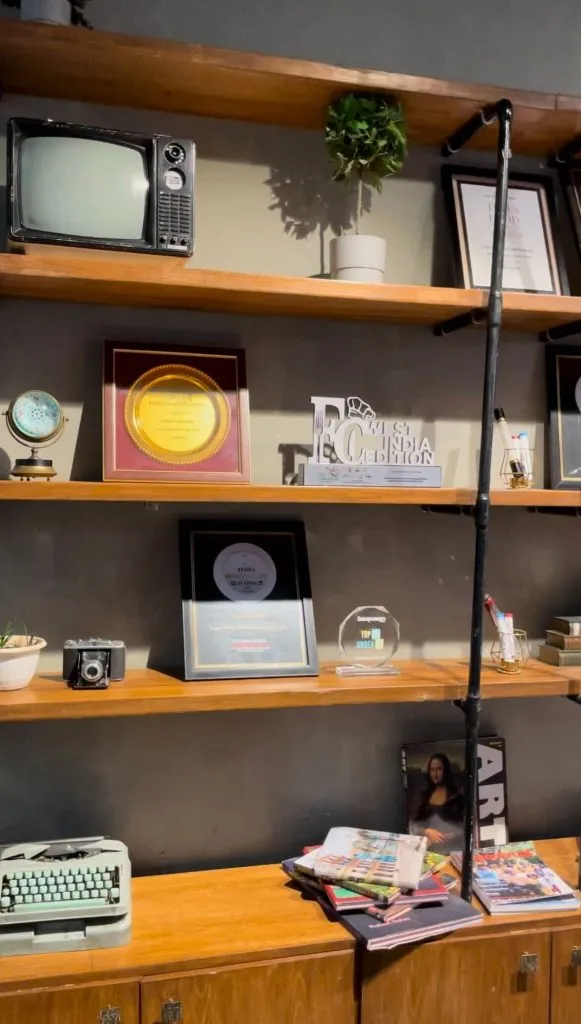 Food that makes you visit again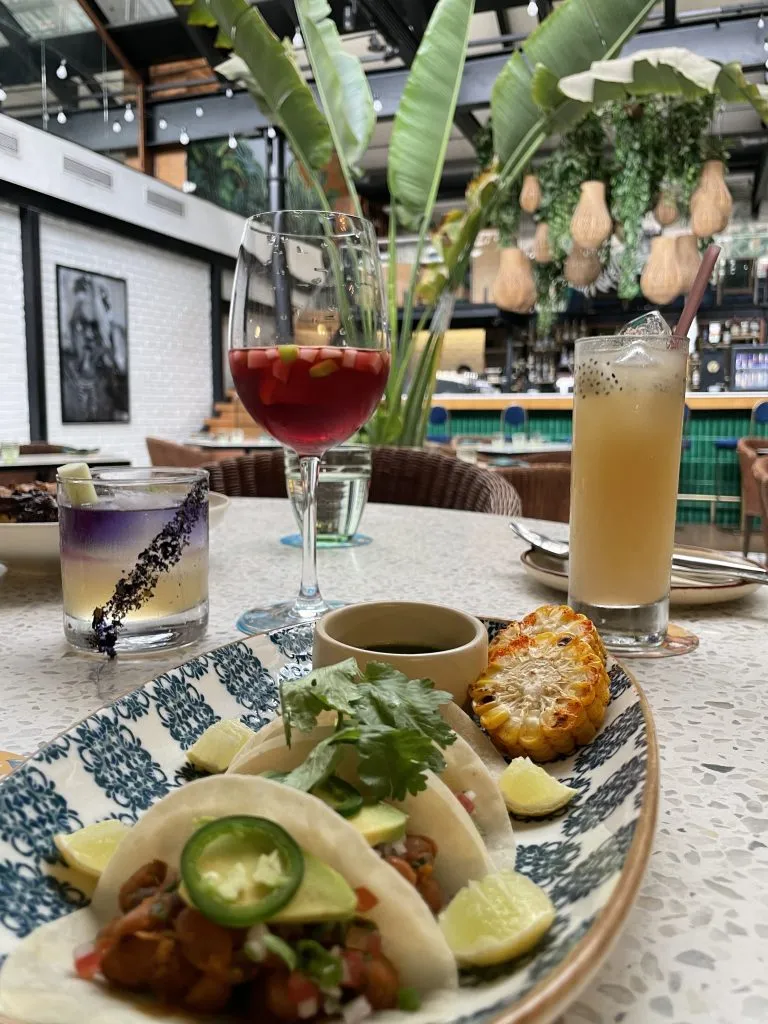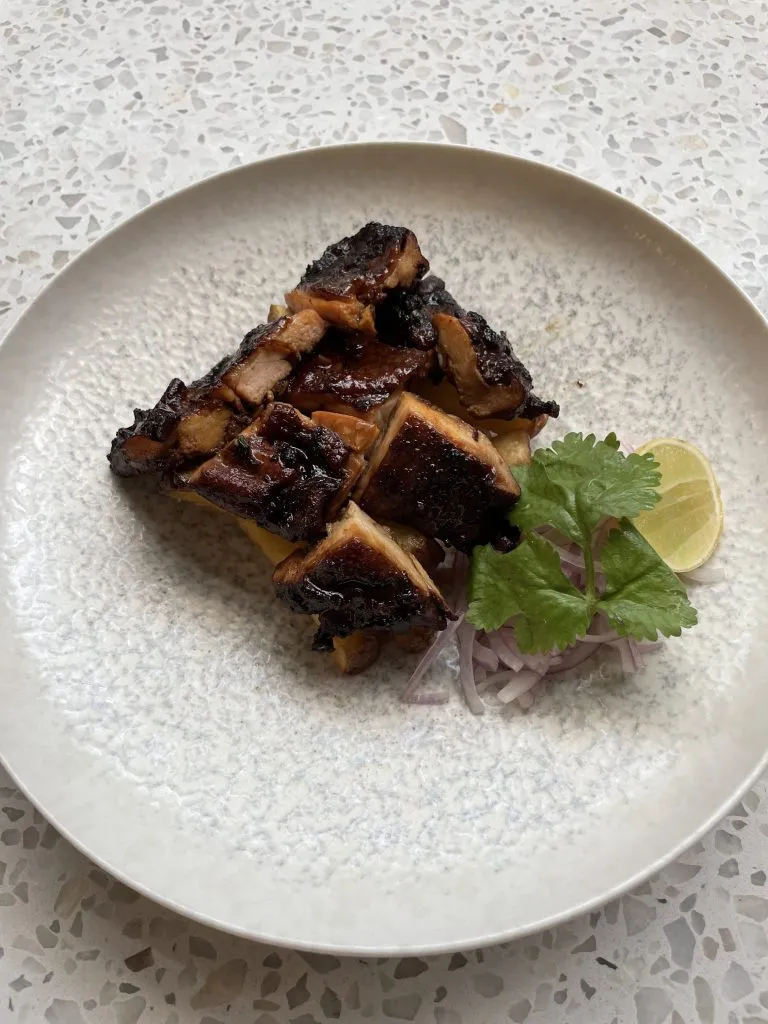 Not only were the decor settings appealing to us, but the food here also exceeded our expectations. Renowned for serving Latin American dishes with a touch of Indian and local flavors, we found this reputation to hold true, particularly in the case of the Portobello Tacos. These were served mixed with guacamole and coriander, offering a light and savory snack before our main meal. Additionally, one of their specialties, the Jerk Chicken, a chargrilled Caribbean chicken smoked with hickory, proved to be another delectable dish.
While savouring the dishes, we decided on a bittersweet Peach Mocktail and a gin-enriched cocktail of the bartender's choice, both of which did not disappoint.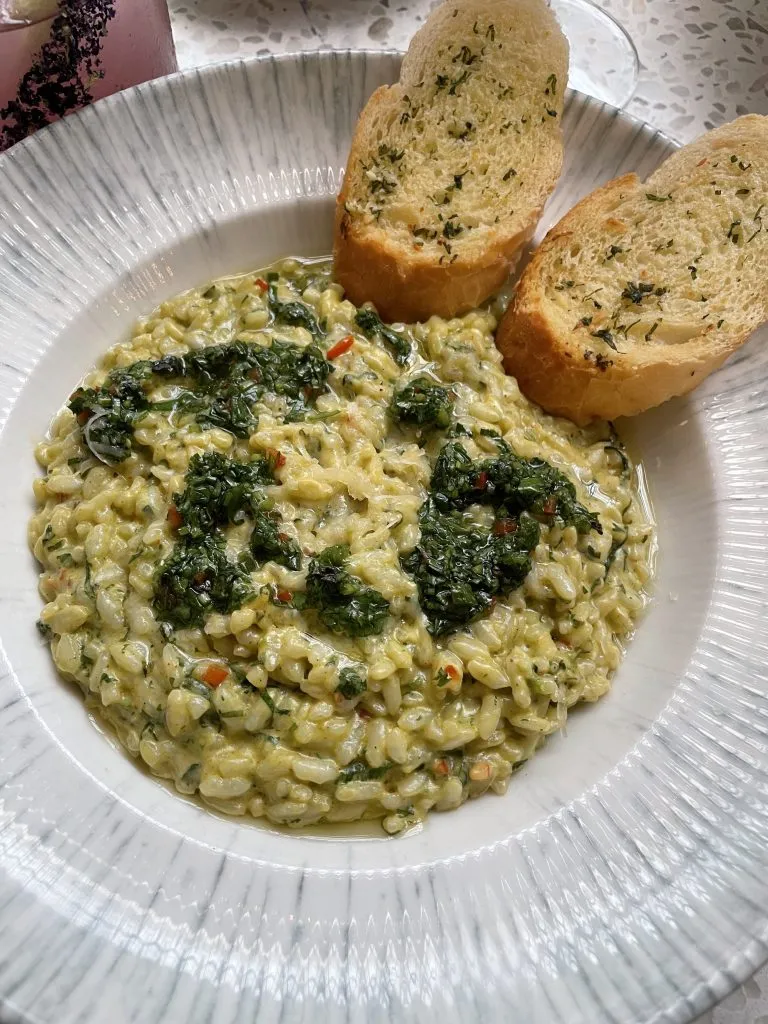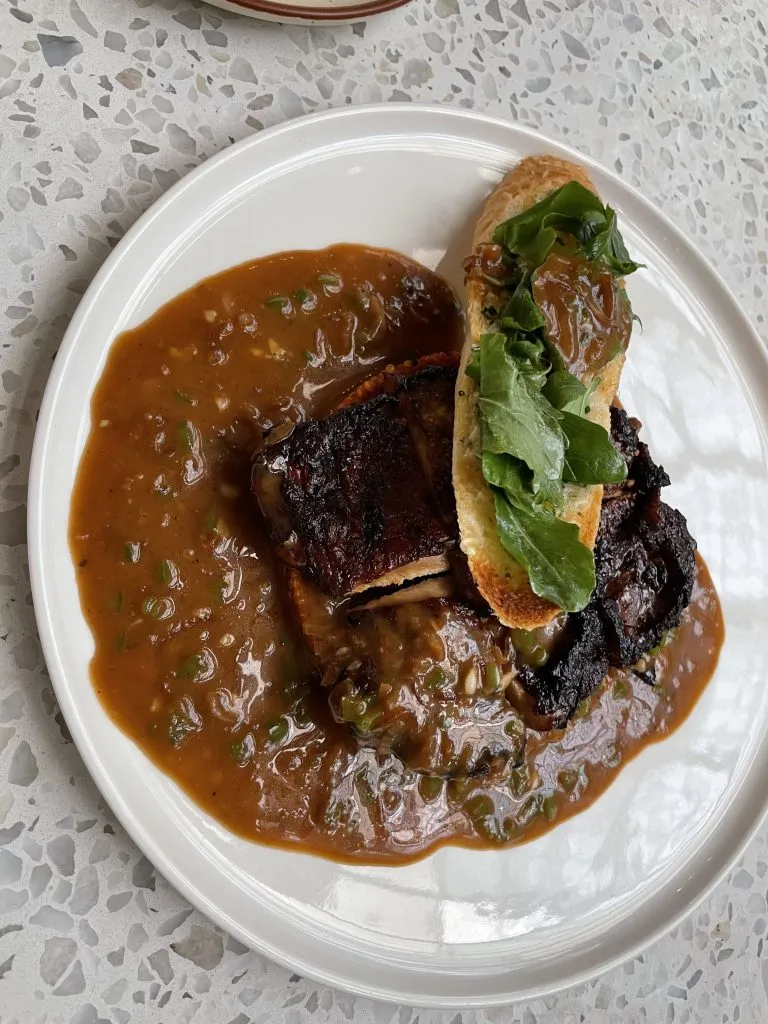 The near-to-authentic Risotto Chimichurri graced our table as the main course and indeed, it provided a great start before we ventured into a slice of paradise: Blackened Chicken with Quinoa. True to its name, prepared on high heat, this dish not only boasts an aesthetically pleasing presentation but also offers a delightful blend of flavors and nutritional value, making it a sensory delight. As much as we relished each bite of this dish, our enjoyment heightened as we delved into the world of the Smoked Belgian Chocolate Cigar.
Crafted with Bourbon and bitter chocolate, it was served with berries, vanilla ice cream, and an oat almond crumble. Notably, the experience of opening the cigar box and watching the smoke waft over the dessert added an extra layer of charm to the indulgence.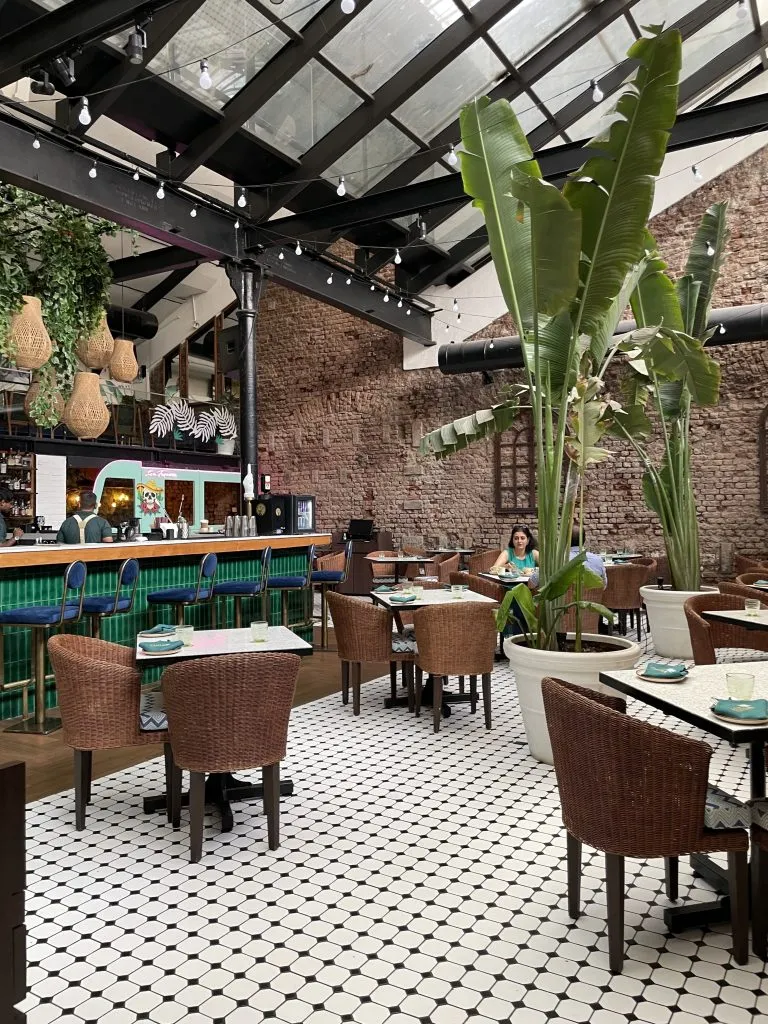 A lot of attributes attract one to Cafe Panama as it did to us on our visit. As much as we liked the pensive decor behind keeping the place raw with unfinished brick walls, we also admired how well it maintained the modern amenities in place for the guests. The above portrayal of the cafe might only appear a little more distinctive than other current-date restaurants, however, Cafe Panama takes an edge by also providing high-class food quality and taste, which is compromised at a lot of places as they aim to make the cafe visually appealing. Hence, this perfect amalgamation is what won our taste buds and hearts alike and would certainly also not disappoint the ones craving good time and pleasing dishes with the closed ones.
For more such stories, follow Local Samosa on Facebook, Instagram, Twitter, and Telegram