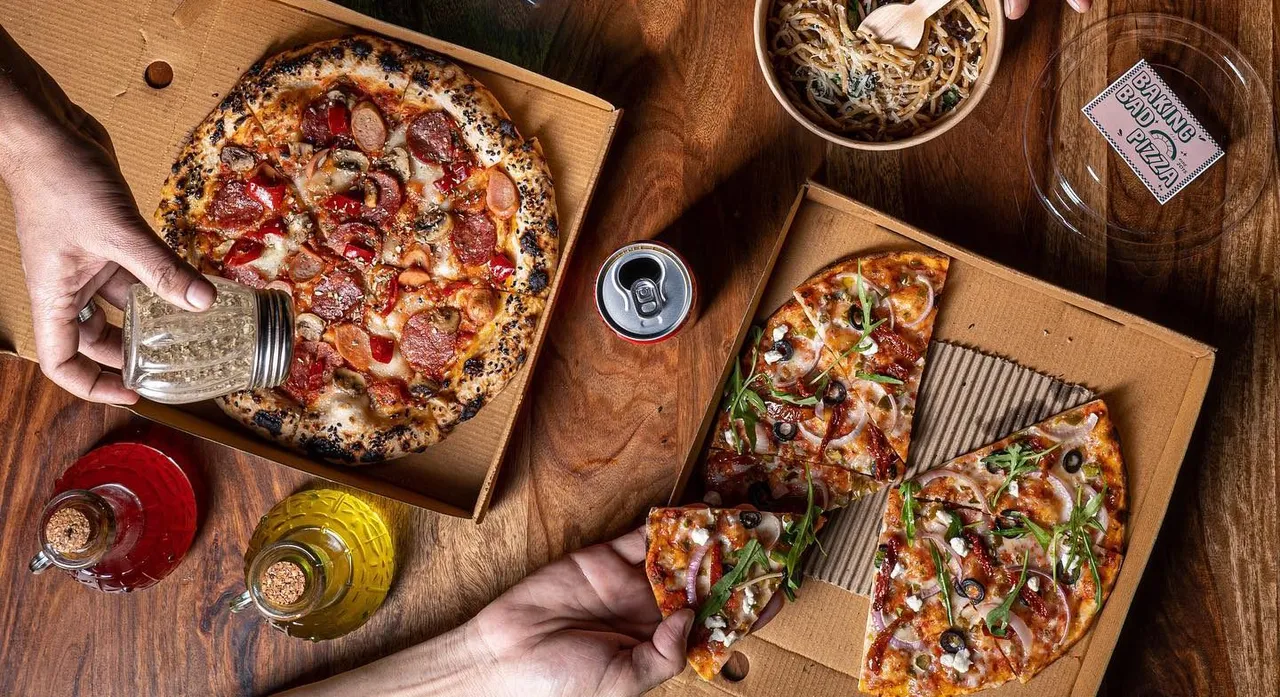 With fresh and generous toppings and a crust that's thin and well-baked, Baking Bad and its gourmet pizzas are our current pick!
A pizza a day keeps crankiness away! If that's something you relate to, and pizzas are your BAE, then check Baking Bad as it offers some lip-smacking thin-crust pizzas that are filling and tasty, and waiting for you to gobble them up. Keep scrolling to know which ones are our favourite.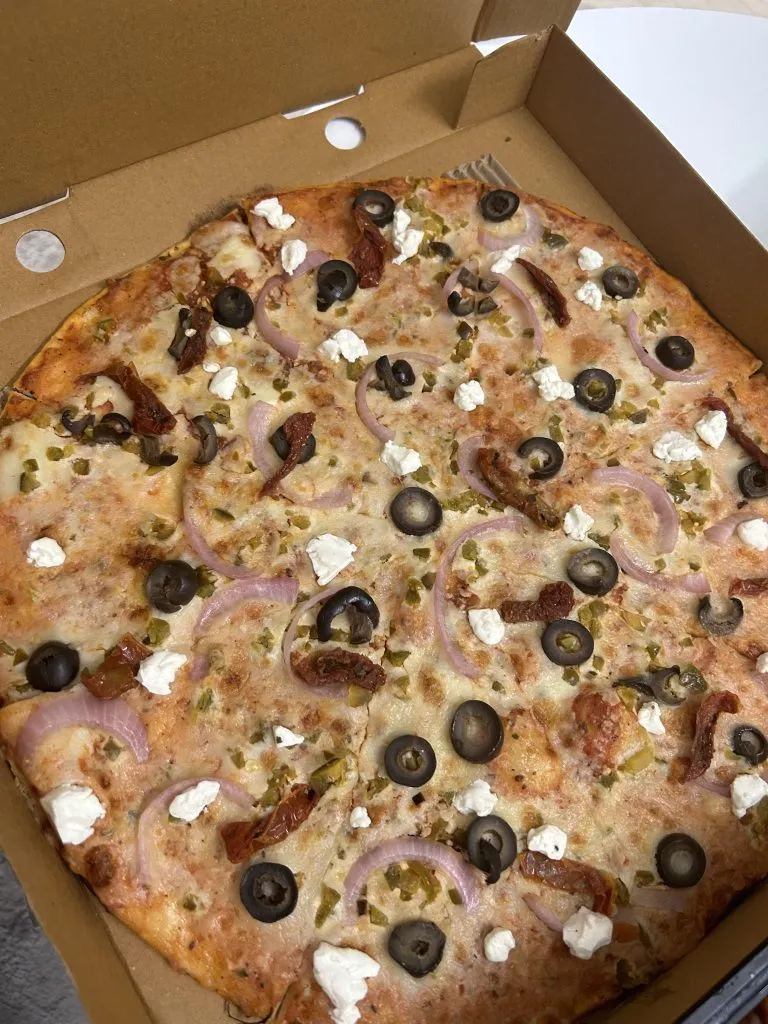 Melting pot pizza
A kick-ass combination of tomato-basil sauce, mozzarella, onions, olives, and jalapeños, this veg pizza was a good start to our feast. It was cheesy, the crust was fresh, and even though we ate it after a while, the taste did not disappoint us. Order this if you love cheese and crispy think crusts.
Chicken fest pizza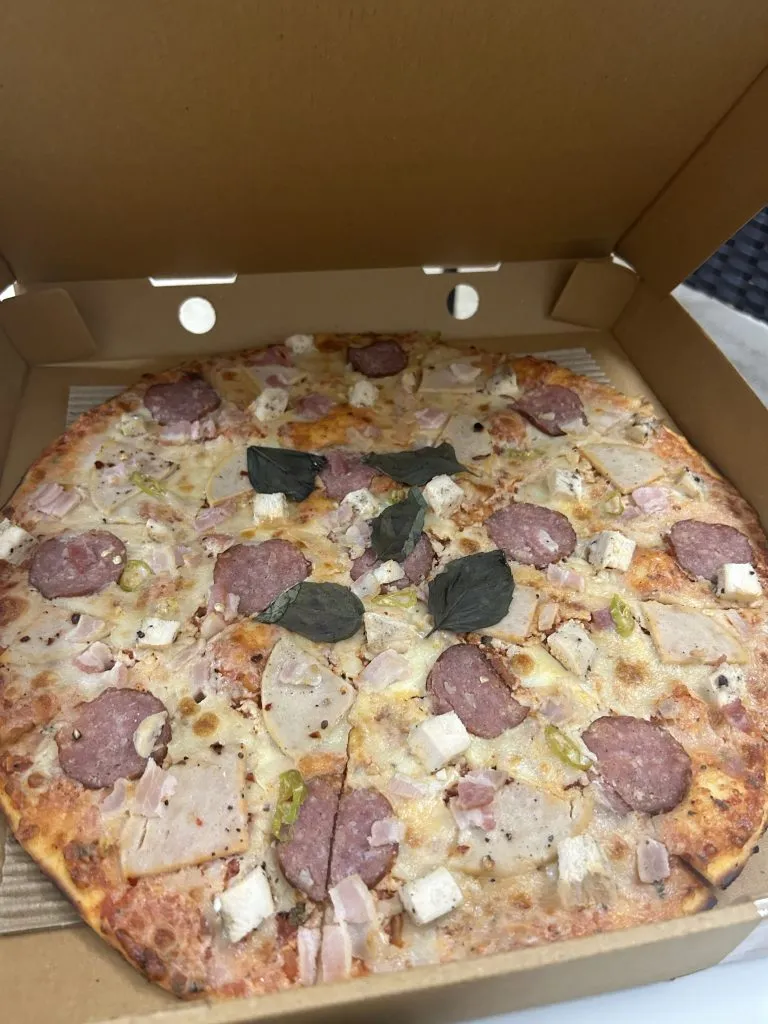 Loaded with chicken salami and pepperoni, this chicken fest pizza does justice to its name. Medium spicy and decent in taste, this pizza was a little dry. A dollop of sauce with some melted cheese would have done the job but you can try it with dips.
Wings!
Well, to be honest, it was the chicken wings that we loved more. These fried chicken wings were evenly glazed, tender, and spicy! But, a good spicy! We were also happy with the quantity and how nicely textured the wings were. Do try this if you love chicken.
Pasta
Why would you order a pot of pasta from a pizza place? Well, that's because it's heavenly. Cooking a perfect Alfredo pasta is tough, and even though the recipe is easy, we do not find places serving a good bowl of this classic Italian dish. Baking Bad is excellent at making this pasta and it is something we are surely ordering again.
In a nutshell, Baking Bad is a nice option if you're craving good pizzas, fiery wings, and creamy pasta. It was also great to see how the food delivered to us looked exactly the same as how it was shown on their website. Baking Bad is available on online delivery apps and so do check it out next time you are craving pizza.
For more such stories follow Local Samosa on Facebook,  Instagram,  Twitter, and Telegram.