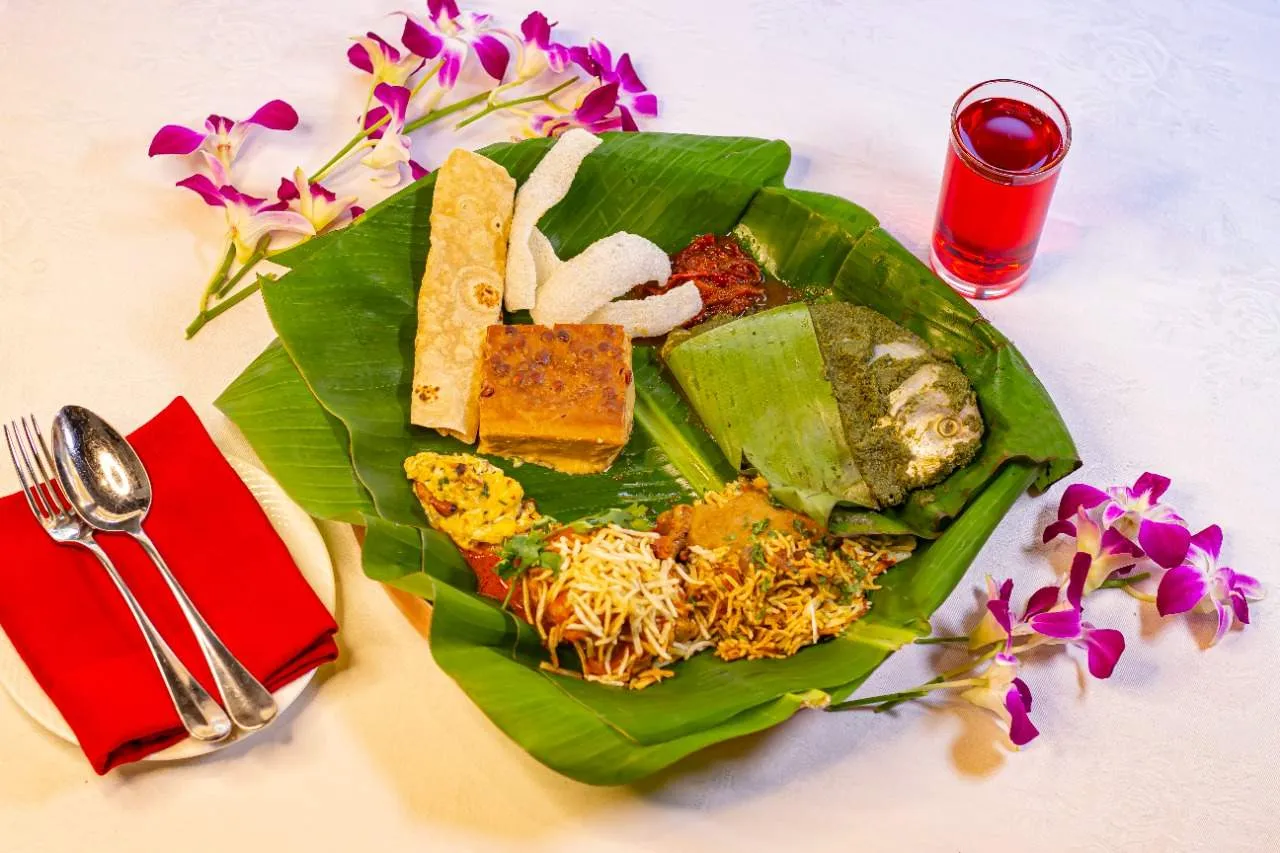 Celebrate Navroz by indulging in Parsi culinary delights with these Parsi recipes in the comfort of your home
Navroz is the Iranian New Year, widely known as the Persian New Year celebrated on the first of the Farvardin - Zoroastrian calendar's first month. Parsi homes are decorated with flowers and lights, rituals are practiced and delicious food is prepared on this day. Here are some of the Parsi recipes that are a part of the feast for you to try this Navroz.
1. Dhansak
Dhansak is one of the most popular Parsi dishes. It is made in two versions; one veg which is made with various dals and another one is non-veg, made with mutton and goat meat. Here is a vegetarian version of it by The Food Engineer By Karishma Pandya. This Dhansak is made with five dals; toor dal (pigeon pea), moong dal (green gram), channa dal (chickpeas split), urad dal (black gram split), and masoor dal (red lentil).
2. Salli Boti
Salli Boti is a Parsi semi-dry spicy mutton curry that is slow-cooked with various hot spices. It is traditionally served with Salli (potato) garnish or fries. This food is mostly served at weddings and special occasions like Navroz. Here is the recipe for the same by Roshni.
3. Akuri
If you're interested in trying a Parsi version of scrambled eggs, Akuri is the dish to explore. Creamy, spicy, and soft, it defines the perfect Akuri. Often made with semi-soft eggs and a spicy onion-tomato masala, this recipe is worth checking out, as recommended by Roxanne Bamboat.
4. Mutton Cutlet
Mutton Cutlet is one of the most common snacks in Parsi cuisine. Crispy on the outside and soft on the inside, it is prepared by stuffing mutton and potatoes. The tenderness of the mutton, combined with spices, creates a burst of flavors in your mouth, making it an irresistible snack. Give this recipe by Yum a try.
5. Chicken Farcha
If you are a fan of fried chicken, Chicken Farsha is a Parsi dish you should definitely make. You will often see this dish as a starter or small bites at Parsi weddings or occasions. The boneless chicken gives a juicy texture and the crunch outside makes it a perfect appetizer. Check this Chicken Farcha by Yummefy.
6. Lagan nu Custard
Lagan nu Custard is a dessert served at Parsi gatherings. Lagan means wedding, as this sweet dish can be often seen on the wedding menu. It is a baked custard with a creamy and sweet taste, with a hint of spices like cardamom and nutmeg. Here is a recipe of the same by Anahit Mathur on Food Tak with Sherin.
For more such stories, follow Local Samosa on Facebook, Instagram, Twitter, and Telegram.