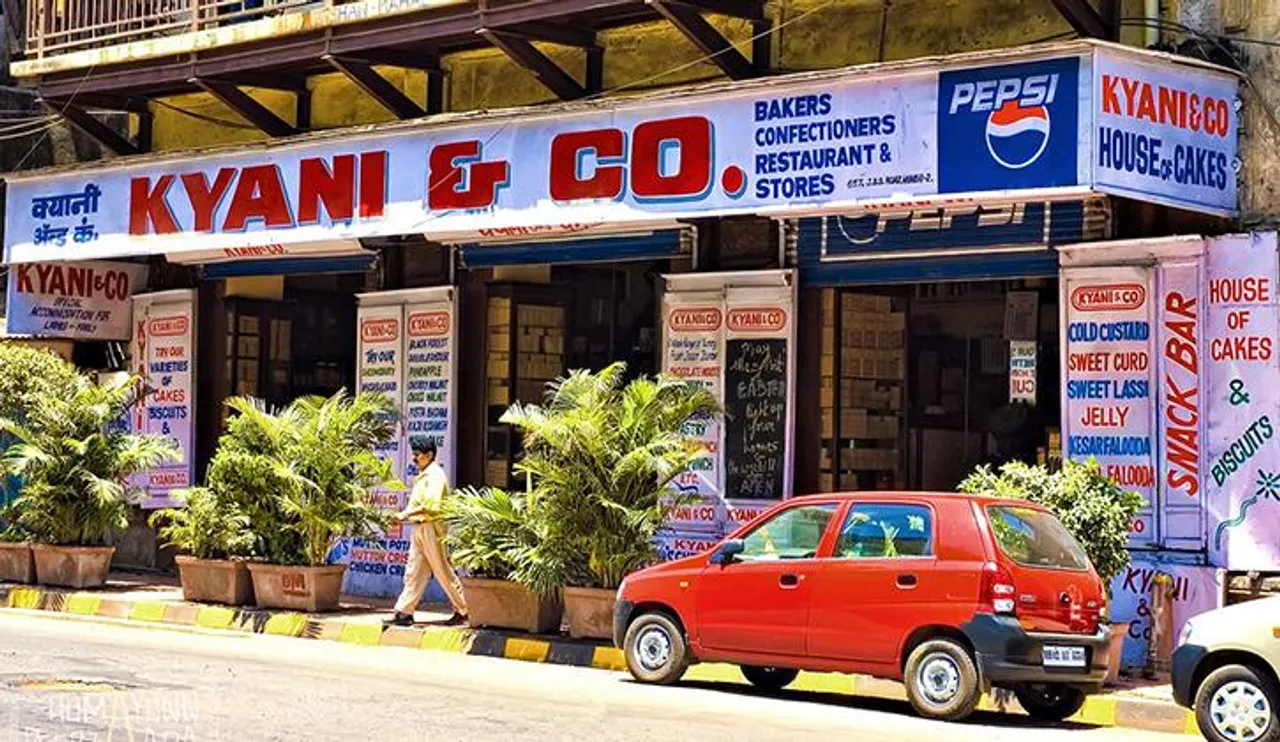 One of Mumbai's oldest Parsi eateries, Kyani & Co., was a go-to spot for celebrities like Shammi Kapoor and MF Hussain. It still continues to charm people with its epic snacks, especially the much-loved bun maska and Keema Pav.
If you are on a food trail of Mumbai and exploring the must-visit places, we'll suggest you start your food adventure with a scrumptious breakfast at one of the oldest Parsi eateries in the city, i.e., Kyani & Co. This place has a special place in the tummies as well as the hearts of almost every Mumbaikar and has been standing tall for the last 114 years. Started by an Irani gentleman named Khodram Marezban in 1904, Kyani & Co. has been a favourite since then among not just the localities but also big names, including Shammi Kapoor and M.F Hussain.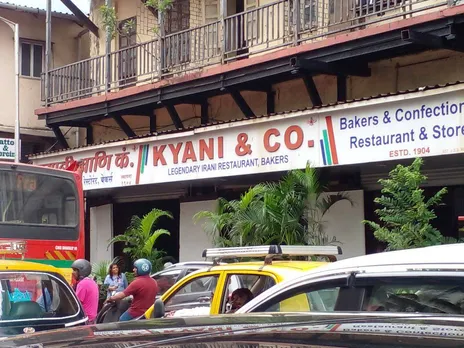 Bun Maska with the tea of nostalgia
The vintage vibe of this place has another charm. An old-fashioned wooden stairway that's over 120 years old, photographs of old Mumbai on the walls, including hand-painted advertisements of fresh-baked Christmas cakes from the 1920s, and a warm yellow interior will definitely take you back in time as the decor hasn't been modified or renovated much. "It's not a restaurant, it's an institution that has stood the test of time for the last 114 years", said Farokh Shokri, the 2nd generation owner of this iconic eatery.
Kyani & Co. was primarily a restaurant with a bakery attached to it, which still continues to sell some of its bestsellers. Their bun maska with piping hot chai is something that will warm your soul, while the lip-smacking keema pav will satiate your hunger pangs with its delightful flavour. Other than these two, you get a wide variety of snacks including sandwiches, patties, Khari biscuits, omelet, mawa cake, biscuits, chai, sandwiches, and more", said Shokri.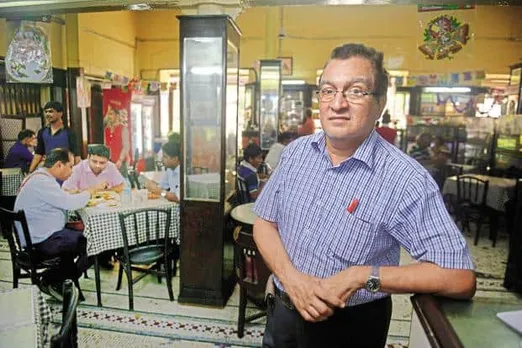 It was a go-to spot for Shammi Kapoor and MF Hussain
Kyani & Co. has made a special place in our hearts with its excellent Parsi food and bakery items. The recipe of these dishes hasn't been changed over the years, and thus the flavour has remained consistent. People love it so much that even celebrities like Shammi Kapoor and M.F Hussain couldn't help but used to devour the food here. "When I was a kid, Mr. Shammi Kapoor and M.F Hussain would come here very frequently. Our tea, chicken pattice, and bun maska were their favorite, and it's one thing I cherish the most. But, there are also many other memories and anecdotes that I have about this place, and all of them are precious", he told Local Samosa.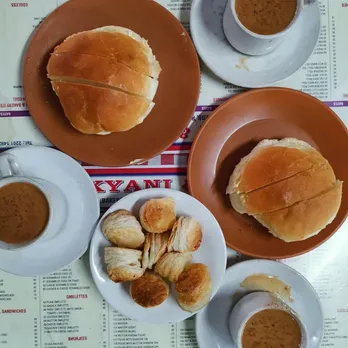 "The market has a place for everybody"
With increasing food joints and new eateries opening up every now and then, we wonder how these old eateries have been dealing with it. Kyani & Co. definitely has a legacy and flavour that's irreplaceable but is the competition challenging? Mr. Shokri doesn't feel this way and feels there's enough opportunity for everybody. "I feel just like the entertainment industry how you have OTT platforms, different genres, and new movies coming up every week, people are still able to make money. There's a place for every eatery in the market, and so we don't worry about the competition", said Mr. Shokri.
Currently, the restaurant has a team of 15-20 people who are spreading the legacy of Kyani & Co. deliciously. They've recently started offering eggless cupcakes along with eggless mawa cake that's available at a pocket-friendly price starting from just Rs.27. " We tend to keep it below the market rate, and thus the prices are low as this is a restaurant for all the categories of people", concluded Koshari with a smile.
Where: Jer Mahal Estate, 657, Jagannath Shankar Seth Rd, opp. Metro Inox Theatre, Dhobi Talao, Marine Lines, Mumbai.
When: 7 am to 7 pm
Price: Rs.300
For more such stories, follow Local Samosa on Facebook, Instagram, Twitter, and Telegram.