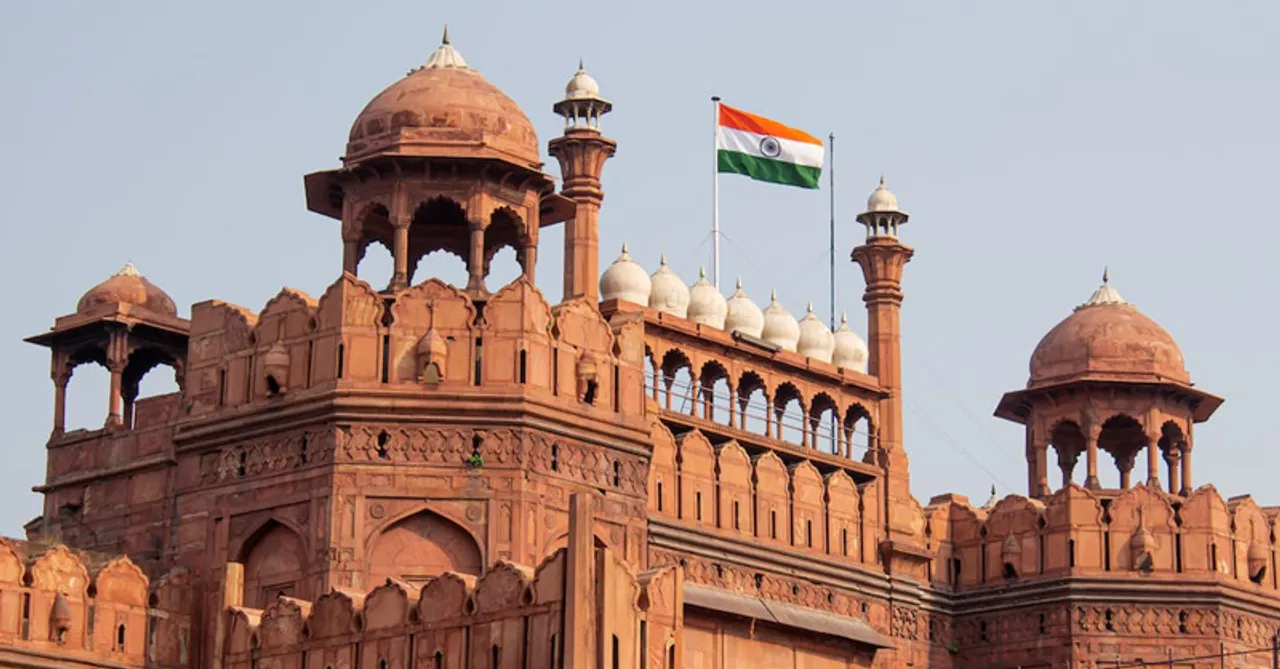 While you would have already planned for your Independence Day celebrations, we have got for you a few more fun options with these Independence Day events in your cities.
As India enters its 77th year of independence, the country is already dipped in the flavour of celebration and the cities across the country have geared up for organising extravagant events; from fun-filled ones to the events like heritage walks that hold importance, especially, for the younger generations. Herein, we have made a small attempt to curate a few such Independence Day events in and around your cities so that you can also enjoy the season of celebration pertaining to the country's freedom.
Mumbai
1. Independence Day Special Heritage Walk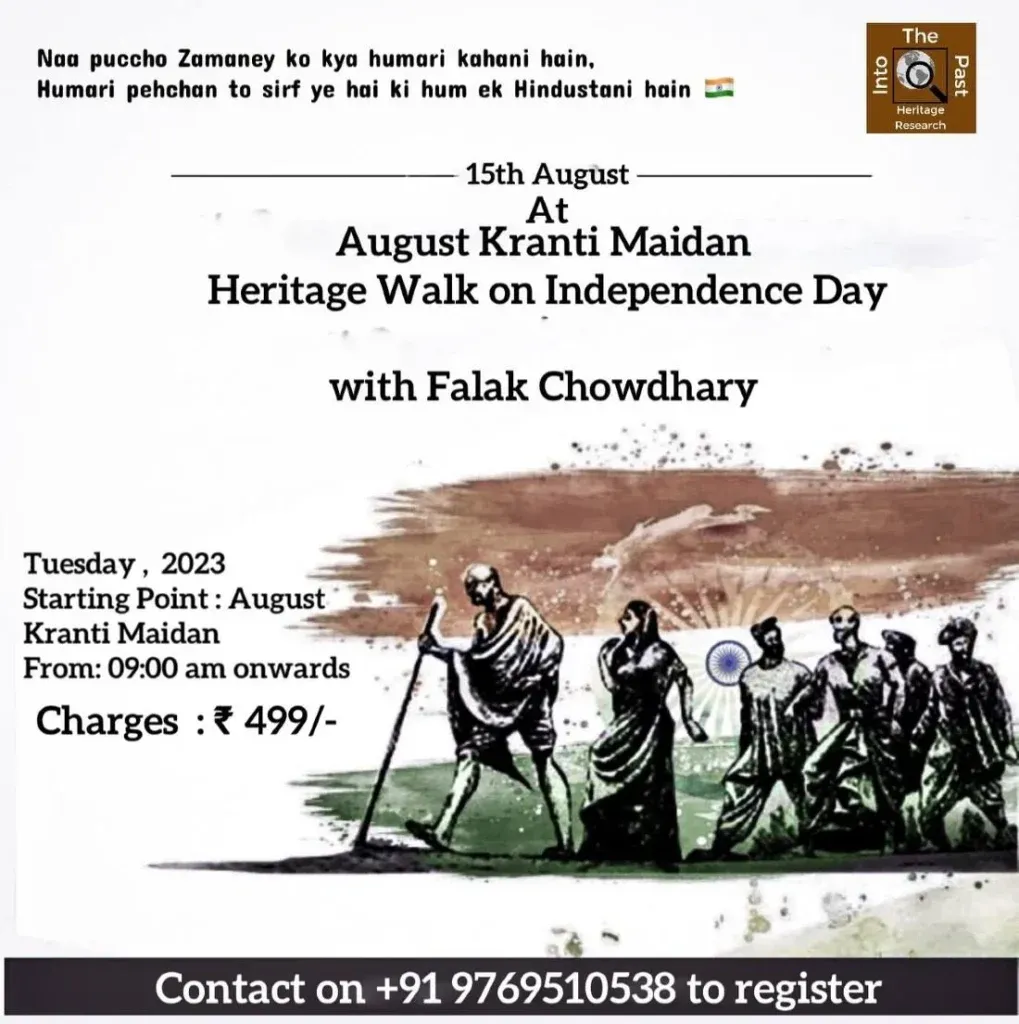 Organised by Falak Chowdhary, this Independence Day Heritage Walk attempts to take people on a tour of some of the important landmarks of the city that are popular for the freedom struggle moments. People are likely to understand from this walk, how Bombay emerged as a port during the British regime, where did Indian National Congress meet for the first time, where Mahatma Gandhi lived in Mumbai and where did he give the slogan, 'Do or Die'.
When: August 15, 9 a.m.
Where: August Kranti Maidan (Meeting point)
Delhi
1. Independence Day Special Open-Mic event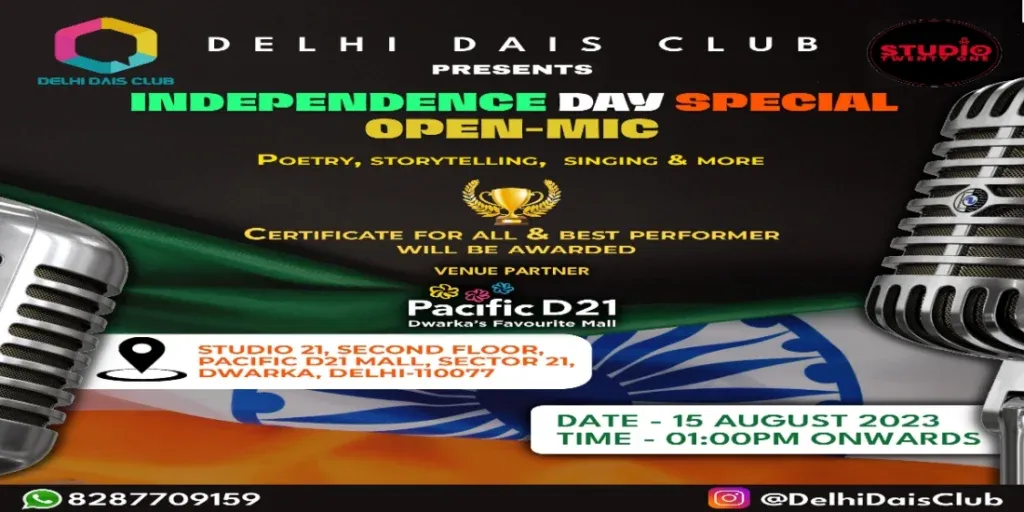 A special open mic is being organsied on the occasion of Independence Day giving a platform for various art forms like poetry, storytelling, singing, spoken word, stand-up comedy, rapping, and much more. While anyone can join and also perform, the theme for the event is 'patriotic'.
When: August 15; 1 p.m. onwards
Where: Studio 21, second floor, Pacific D21 Mall, Sector 21, Dwarka, Delhi
Pune
1. Raireshwar Fort trek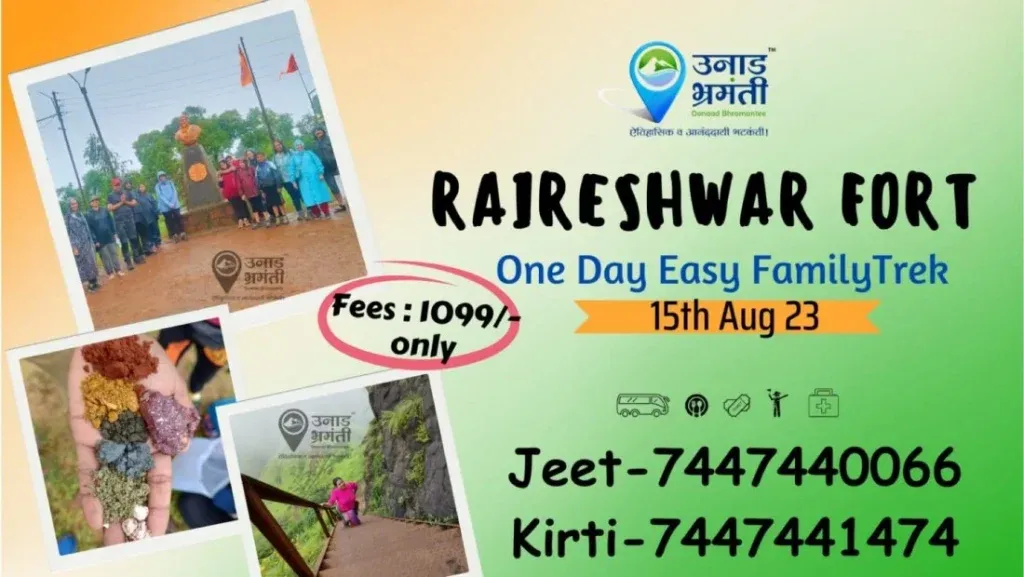 If you want to enjoy Independence Day with your family while not just sitting at home but being adventurous, you can go for the Raireshwar Fort trek with them. The Raireshwar plateau, spread over 5 to 6 km, becomes lively in the monsoon. So, make sure to celebrate the flag hoisting at this ancient fort.
When: August 15, 5:30 a.m. to 8:30 p.m.
Where: R Deccan Mall, GR8R+HX9, Pulachi Wadi, Deccan Gymkhana, Pune
2. Free Health Check Up Camp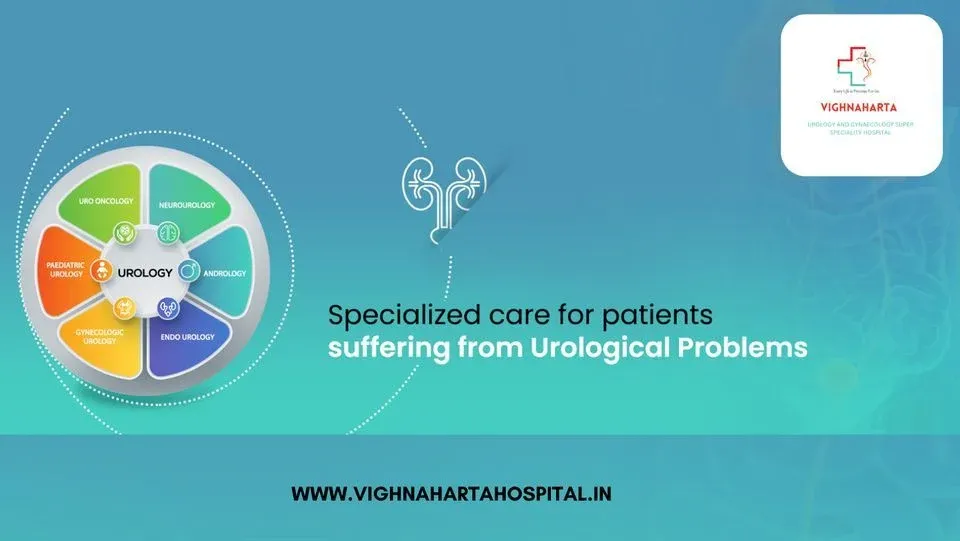 This Independence Day, Vighnaharta Urology and Gynecology Superspeciality Hospital are going to organise a free health checkup camp which will include a free blood test (for up to 2,500), Gynecology consultation, Urology and Andrology consultation, Uroflowmetry. So, if you know someone in need of the services, there can't be a better day to help them!
When: August 15, 10 a.m.
Where: Keshav Nagar, Pune
Bengaluru
1. BDC Independence Day Jam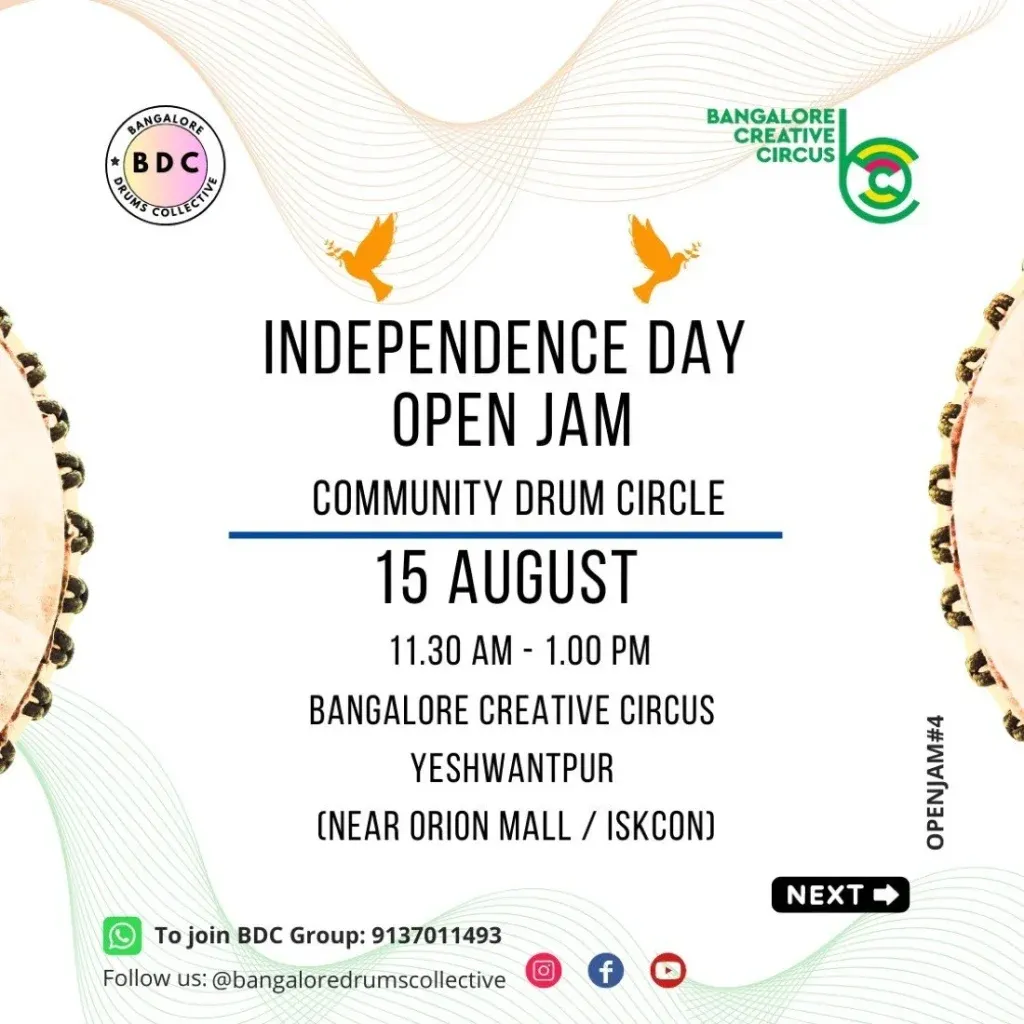 The Community Drum Circle by The Bangalore Creative Circus is organising Independence Day Open Jam where you can go with your own instruments or just dance to the rhythms. This drumming community is making sure you groove and help celebrate this Independence with an energetic blast.
When: August 15; 11:30 a.m. to 1 p.m.
Where: Bangalore Creative Circus, Yeshwanthpur, Bengaluru
2. Freedom Fest 2023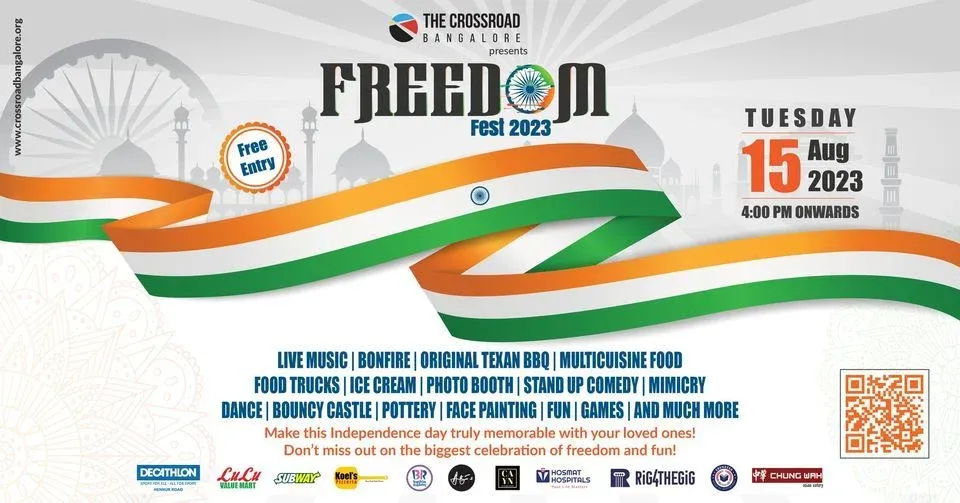 This is another fest in your city that is giving you a chance to celebrate the festival of freedom with your loved ones in a fun way! Get ready to enjoy amidst music, bonfire, Multi-cuisine food, food trucks, ice cream, photo booth, stand-up comedy, mimicry, choreography, pottery, face painting, games, and much more.
When: August 14; 4 p.m.
Where: The Crossroad Bangalore, 19, Ebenezer Nursing College, Hennur-Bagalur Main Road, Bangalore
Ahmedabad
1. Silent Revolution by Deaf Community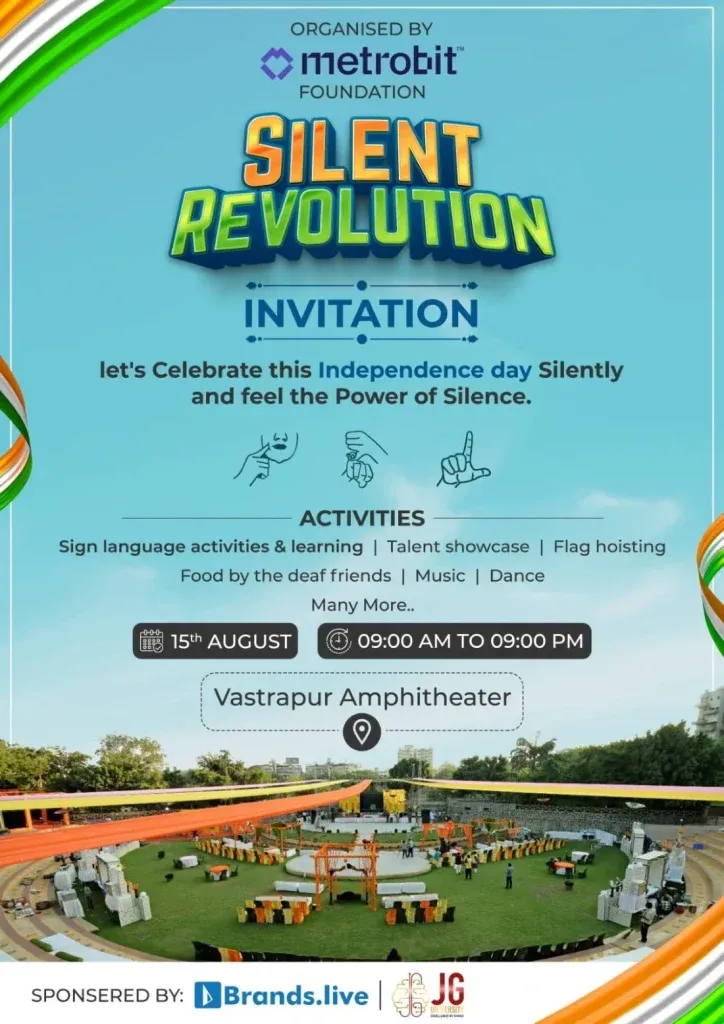 Organised by Metrobit Foundation, Silent Revolution is an invitation to celebrate this Independence silently. You will have a chance, at this event, to indulge in various activities like sign language activities and learning sessions and spectacular talent showcases by specially-abled persons. Along with this, there would be extraordinary culinary experiences prepared by these deaf persons. So, what are you waiting for? Get ready for this fun-filled day and associate for a good cause.
When: August 15; 9 a.m. to 9 p.m.
Where: Swarkar Shree Kshemu Divetiya Amphitheater Nr. Vastrapur Lake, Vastrapur, Ahmedabad
2. Freedom Ride Ahmedabad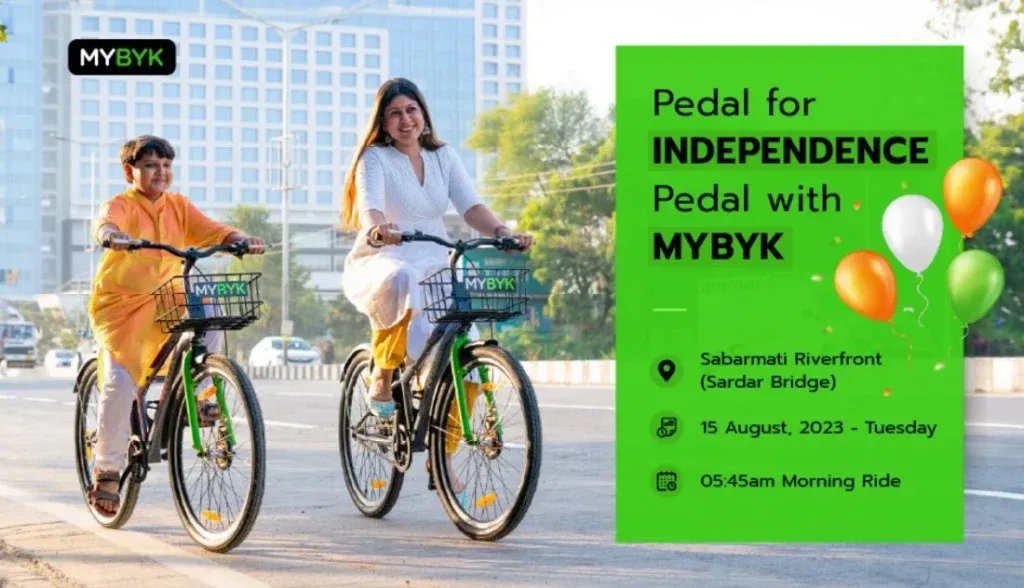 Something unique? Isn't it? So, get ready for this freedom ride in Ahmedabad with The MYBYK Freedom Ride which has called for unity towards a better, clean, and green future. The ride will also ensure you pass through the historic streets of Ahmedabad chasing the footsteps of the freedom fighters who once crossed these paths too!
When: August 15; 5 a.m. to 10 a.m.
Where: MYBYK Hub - Smart Bicycle Rental & Sharing, Under Sardar Bridge, Lower Promenade, Sabarmati Riverfront, Rajnagar Society, Paldi, Ahmedabad
For more such stories follow Local Samosa on Facebook, Instagram, Twitter, and Telegram.