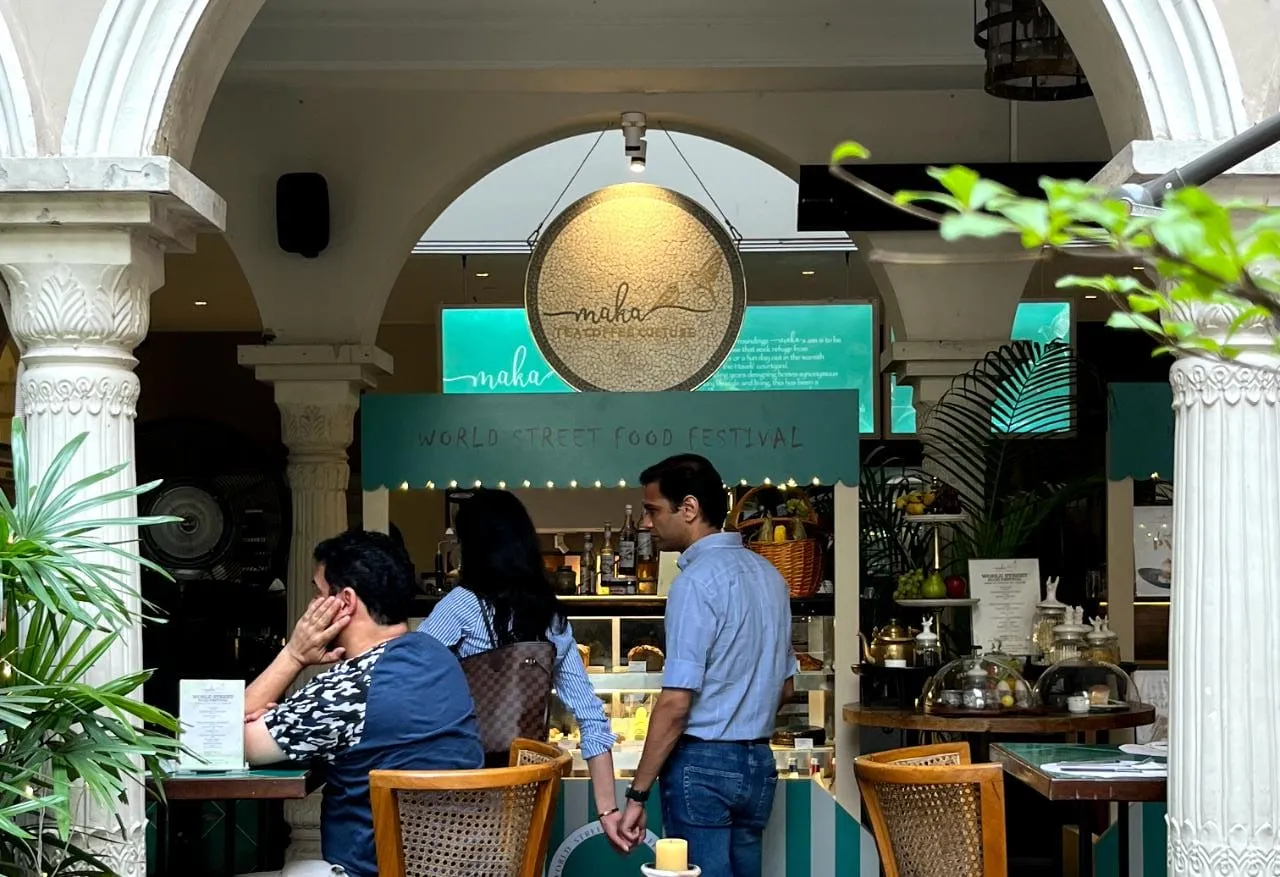 There are more reasons to visit Mehrauli than just Qutub Minar, including the open-air café Maka Courtyard.  
Café Maka Courtyard is a beautiful space in Ambawatta One offering delightful tea, coffee, desserts, and more. The café has a welcoming atmosphere where you can relax and enjoy brunch or evening snacks with friends and family. The Mediterranean Sea green façade and tables add an elegant touch to the experience. With 100% alfresco dining, it has the charm of an old haveli courtyard where you can enjoy the outdoor ambience with lush greenery, rustic floors, and stylish décor around. The tropical oasis atmosphere with appropriate lighting is perfectly set up to catch your eye.
Delicious Food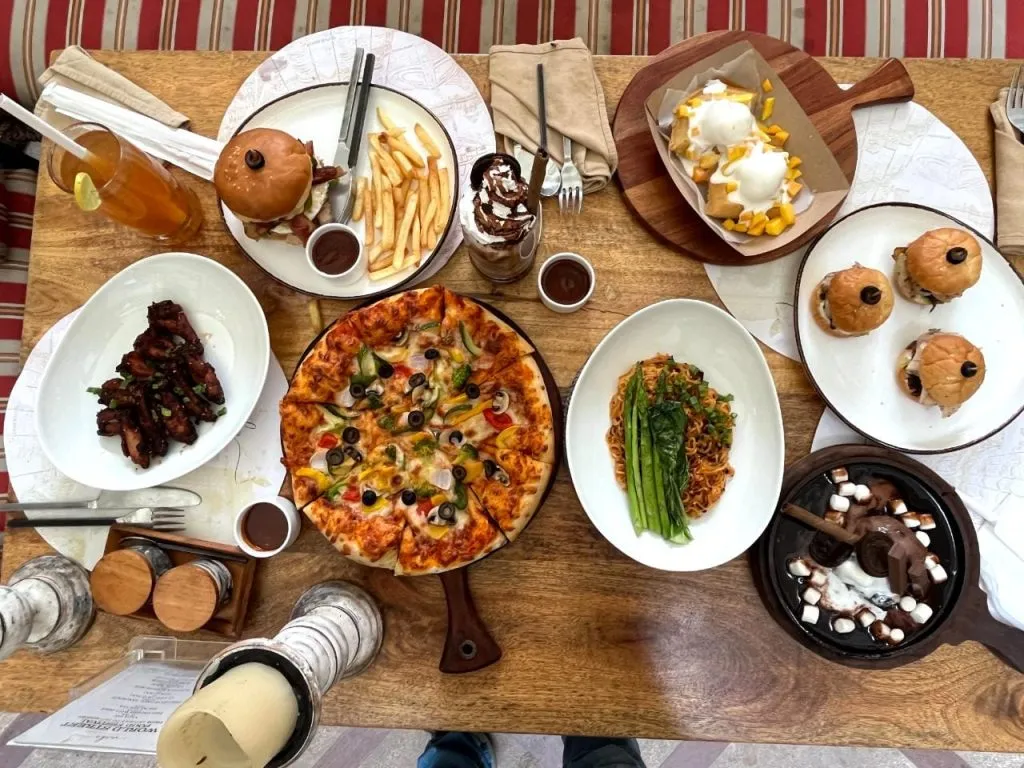 The café's menu offers continental, Asian, and street food. We tried their Korean Ramyun, chicken wings, Meat Qutub burger, and Farm Fresh Pizza. The Korean Ramyun was spicy and savory, just as it should be, with a blend of seasonings including garlic, soy sauce, and others. It started with a mild flavor initially, with the spice building up a little later. The chicken wings looked delicious but tasted average. The dish would have been excellent if the juices had been locked in during preparation.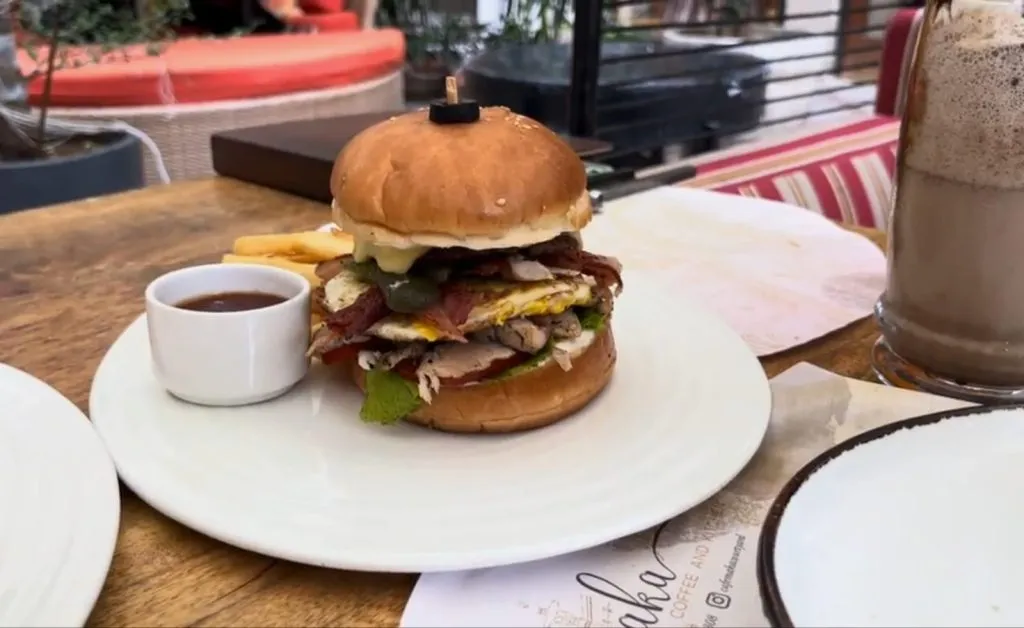 The meat Qutub is a delight for all non-vegetarians. The lamb and chicken gave it a meaty and juicy taste. The creamy cheese complemented the crunch of the lettuce. Next comes the Farm Fresh Pizza, with the toppings of mushrooms, bell peppers, jalapeno, roasted garlic, olives, cherry tomato, and artichoke, hitting the right spot. The pizza brought out the natural flavours of the ingredients with a flavourful and chewy crust.
Drinks & Desserts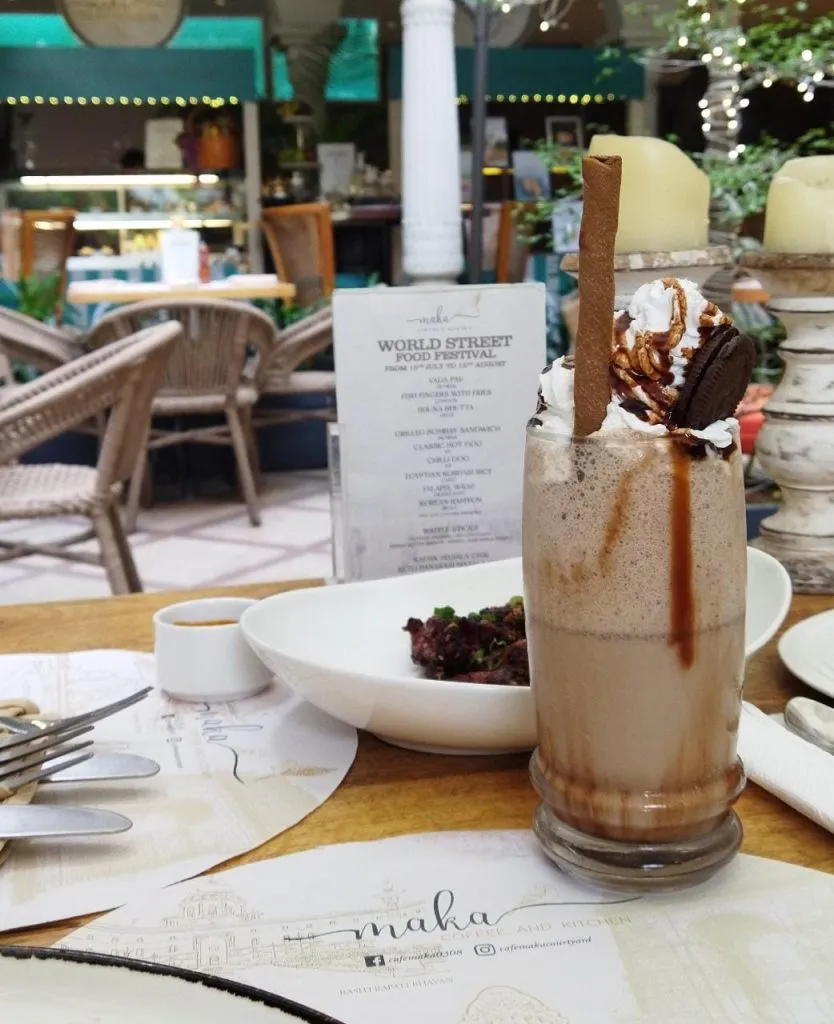 The selection of drinks and desserts is equally drool-worthy. For drinks, we got ourselves a lemon iced tea and an Oreo shake, which was perfectly balanced with creamy and sweet elements. Both drinks were refreshing treats. There are also options for brownies and cakes to satisfy your sweet tooth. We ordered a walnut brownie that came out sizzling hot and provided a sweet explosion in our mouths. The seasonal mango waffle was equally good, evoking a sense of mango nostalgia in this season.
World Street Food Festival
Café Maka is currently celebrating the World Street Food Festival which showcases the quintessential street food delicacies from around the world, from Grilled Bombay Sandwiches and Vada Pav to Egyptian Koshari Rice, Chilli Dog, and more.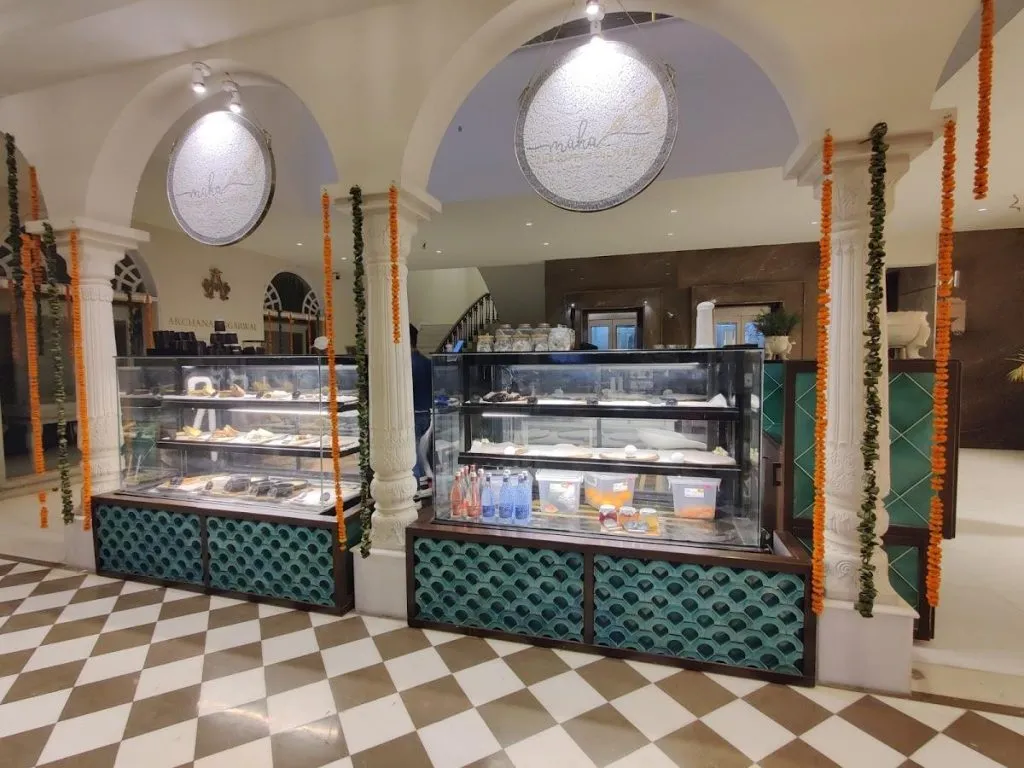 Café Maka Courtyard is the kind of place where you can sit for hours, catching up with a friend or just having a solo coffee date. The café is ideal to visit in the evening when it lights up, creating a cozy and relaxing atmosphere. Whether you're going for a brunch date or a romantic dinner, it's the perfect spot
Where: Café Maka, Ambawatta One, Near Qutub Minar, Kalka Das Marg, Seth Sarai, Mehrauli
When: 12:00 p.m. to 8:00 p.m.
Price for two: INR 2,500 (approx.)
For more such stories follow Local Samosa on Facebook,  Instagram,  Twitter, and Telegram