Tarla Dalal is a household name when it comes to culinary expertise. Let's look at some facts about the Padma Shri awardee that make her the best Indian home chef.
One of the most celebrated chefs of all time is the Padma Shri awardee, Tarla Dalal. She gained fame when the cooking industry was not very popular. Lovingly known as the first celebrity chef or the OG chef, she has revolutionized the cooking field. But what made her so popular among the masses? Here are some points to answer that question.
1. Keeping it simple
Dalal used to keep up with the times and deliver some of the 'fancy' recipes to the audience. The only thing that helped her gain a massive audience was her one simple formula – keeping it simple. Instead of using heavy jargon, the lingo was simple to understand and emphasized everyday ingredients. What it did was bring back the fun of cooking. So, instead of a gigantic task, cooking came naturally to the viewers.
2. Visionary cookbook author
Tarla Dalal's first cookbook 'The Pleasures of Vegetarian Cooking' was a bestseller and marked the start of her journey as a cookbook author. She has written books on nutrition, traditional everyday cooking, Indian cuisine, grand menus, and innovative cooking methods. Through the cookbooks, she made international cuisine accessible to an average housewife.
She had written around 170 cookbooks, which were translated into many Indian languages like Gujarati, Hindi, Bengali, Marathi, and even in foreign languages like Russian and Dutch. Millions of copies of her cookbooks were sold over the years.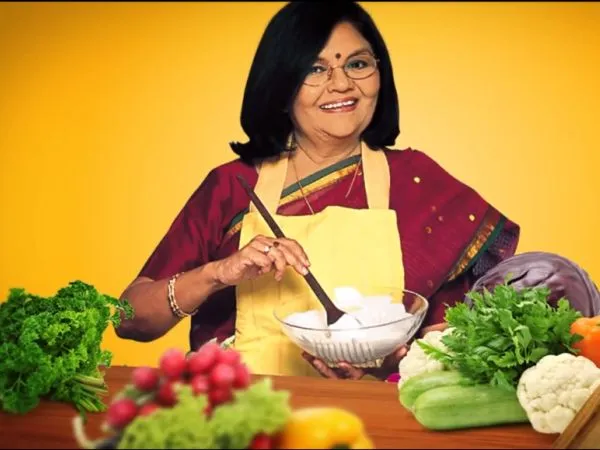 3. 15,000 veg recipes
Tarla extended her recipe collection throughout her career by spinning a range of cuisines and categories. She made her vegetarian versions of non-vegetarian recipes according to the Indian plate. An excellent example of this is how she modified the 'murgh musallam' for her vegetarian audience. Instead of using meat, she used potatoes and called them 'batata musallam'. Such a scene is there in the latest biopic named Tarla.
You will be surprised to know that she has been credited with creating 15,000 recipes during her career.
4. From kitchen to handling a magazine and hosting a cooking show
Tarla Dalal used various media platforms to spread her culinary expertise to every household in India. Besides cookbooks, she also had a bimonthly magazine named 'Cooking & More'. She also had a cookery show, 'Cook it Up with Tarla Dalal' that gave her opportunities to interact with her readers. The show made her a true celeb chef, not only across India but also reached to countries like Japan, the US, the UK, and more.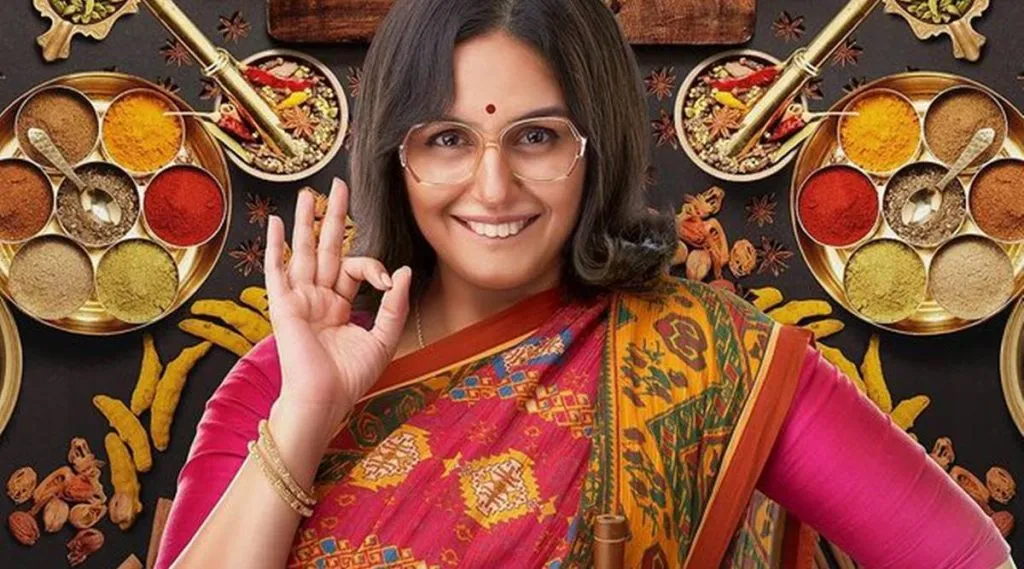 5. Making it healthy
Tarla Dalal had a deep understanding of cooking, and she used her ideas to promote healthy cooking. She has books on healthy cooking ideas like healthy breakfasts, recipes for pregnant women, and desi food with less oil. The health series was particularly appealing to health-conscious individuals.
Her contributions in the culinary field are groundbreaking that has established her as the iconic OG chef. Recently, the biopic of the legendary chef called 'Tarla' is streaming on Zee5. Watch it to know more about the life and work of the chef.
For more such stories follow Local Samosa on Facebook,  Instagram,  Twitter, and Telegram