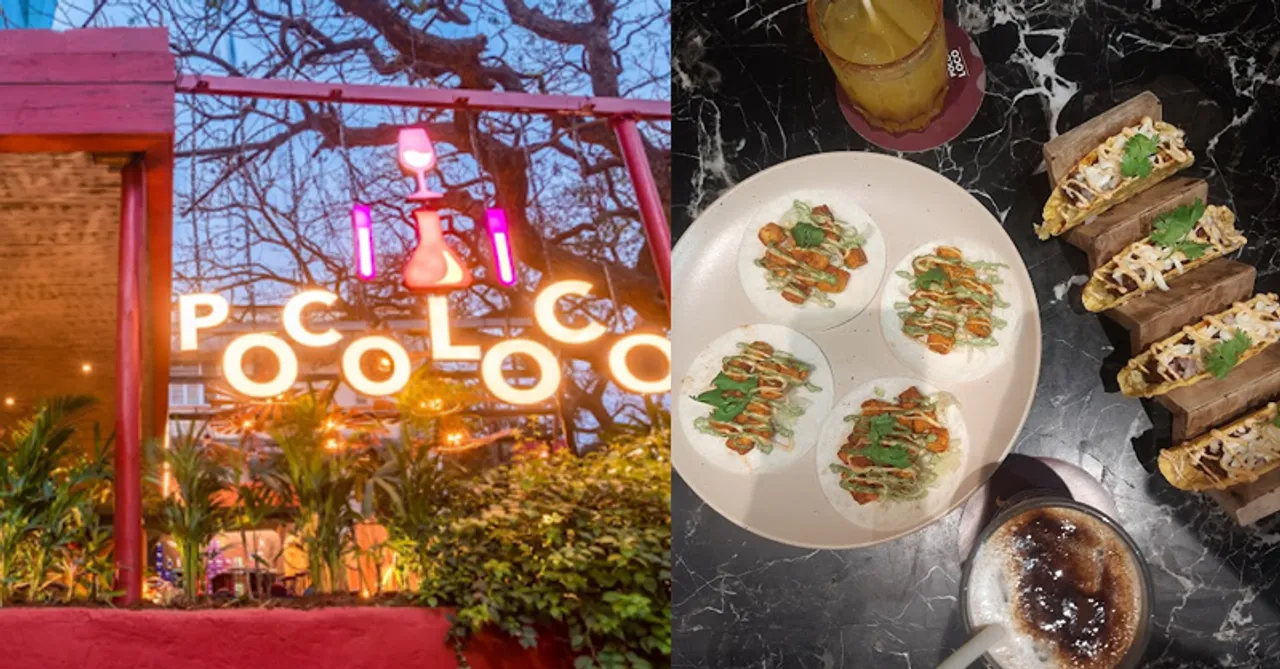 Poco Loco Khar is celebrating the Taco Tequila Fest and we have got you the 5 best tacos and tequila-based cocktails to try from their menu.
From vegetarians to non-vegetarians and from vegans to seafood lovers, Poco Loco has tacos for all. And if you are in for some fun with tequila, whether it be a savoury drink, a spicy cocktail, or a liquor-infused dessert, you cannot miss the Taco and Tequila Fest at Poco Loco Khar.
Tacos to Try
1. Crispy Patatas Tacos for Vegetarians
If you are a vegetarian, then Crispy Patatas Taco might be your go-to choice. It's a soft-shell taco with fried potato cubes coated in peri-peri, chipotle sauce, spicy mayo with Mexican herbs, iceberg, and some Jamaican seasonings. Go for it if you love crunch and sauces.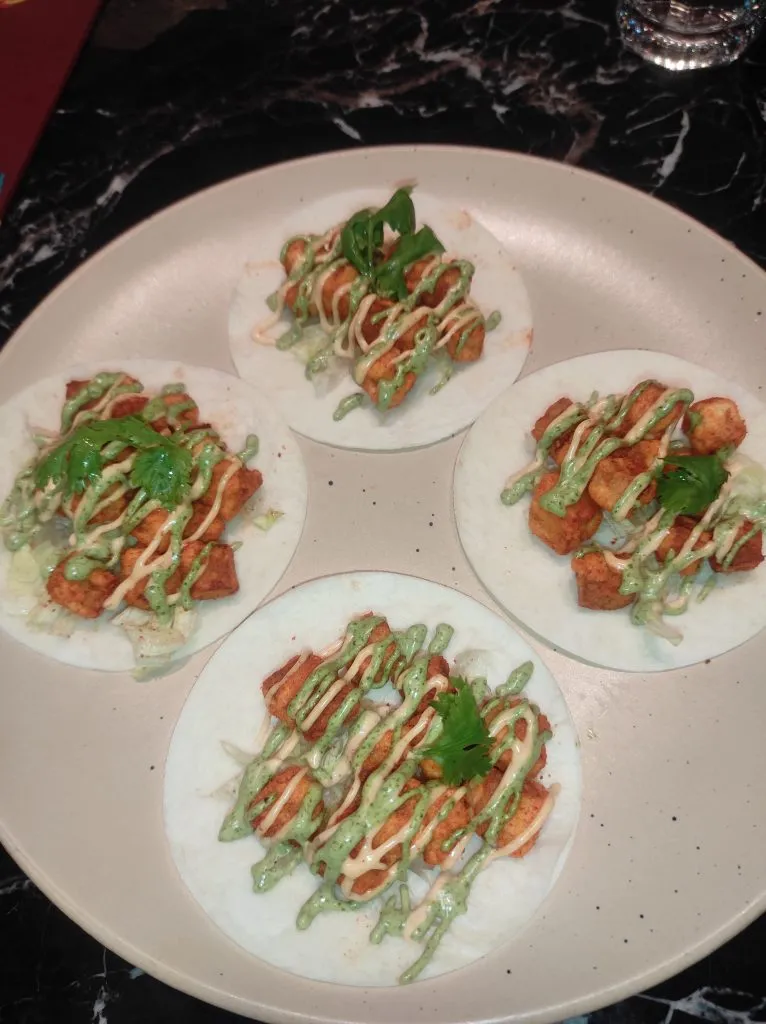 2. Jackfruit Tacos for Vegans
Vegans can try the Jackfruit taco with a gluten-free soft shell. The taco is made with Jackfruit marinated with dried Mexican chilies and chipotle on a base of vegan soft corn tortilla with red cabbage and topped with avocados.
3. Crispy Pollo Tacos for Non Vegetarians
If you are looking for non-veg tacos in a hard shell, then you can try the Crispy Pollo Tacos. The fried chicken pieces coated in chipotle sauce and spicy mayo with Mexican herbs, iceberg, and Jamaican seasoning make it a perfect bite, adding a crunch to that hard shell.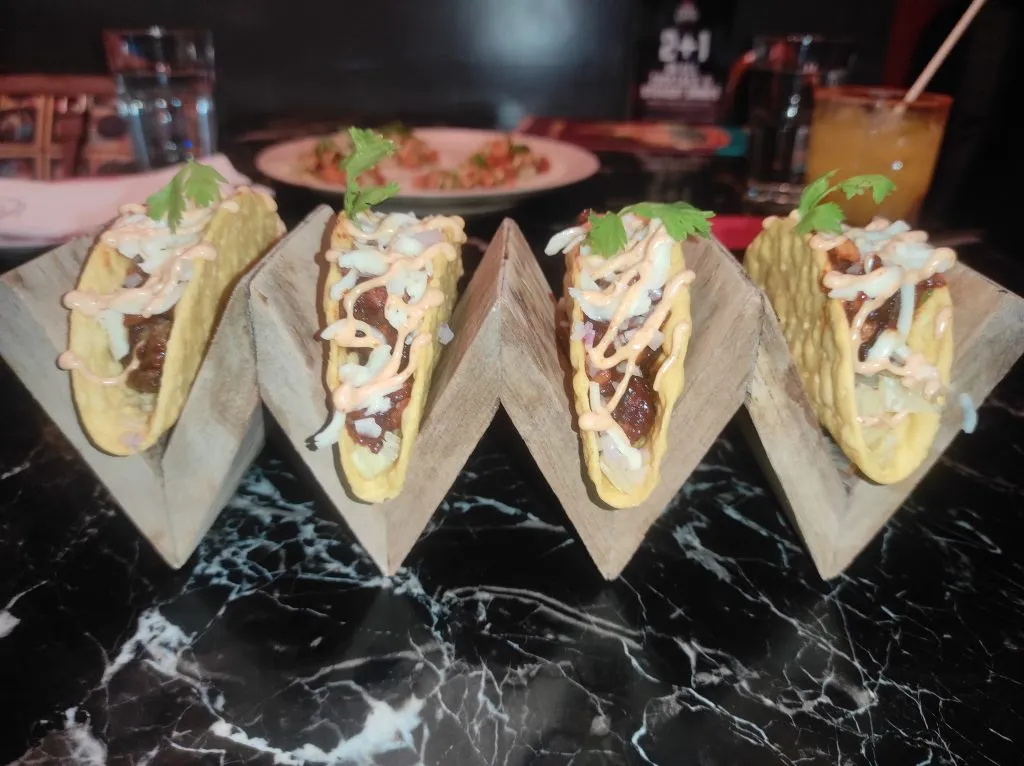 4. Prawn Cracker Tacos for Sea Food Lovers
In for tacos infused with tequila? Prawn Cracker Tacos might be a good option. These tacos come with Shrimp marinated in spicy tequila sauce and fried and coated with nacho panko crust. You can pair it with any cocktail of your choice.
5. Taco Para Postre for Dessert Lovers
Dessert Tacos for sweet lovers can be a perfect end to the meal. This version of Poco Loco comes with pancakes with seasonal fruits, whipped cream, maple syrup, and a hint of Nutella.
Time for Tequila
1. Mango Tango
Time to rejoice the king of fruits with tequila as the season is about to end. Mango Tango is a mix of Mango, Chili, and Jose Cuervo Especial Silver Tequila served in an old-fashioned glass.
2. Cafe De Mexico
Chocolate lovers raise their hands because Cafe De Mexico perfectly blends chocolate Irish cream, coffee liqueur, Russian Standard vodka, Jose Cuervo Especial Silver Tequila, and chocolate and vanilla ice cream.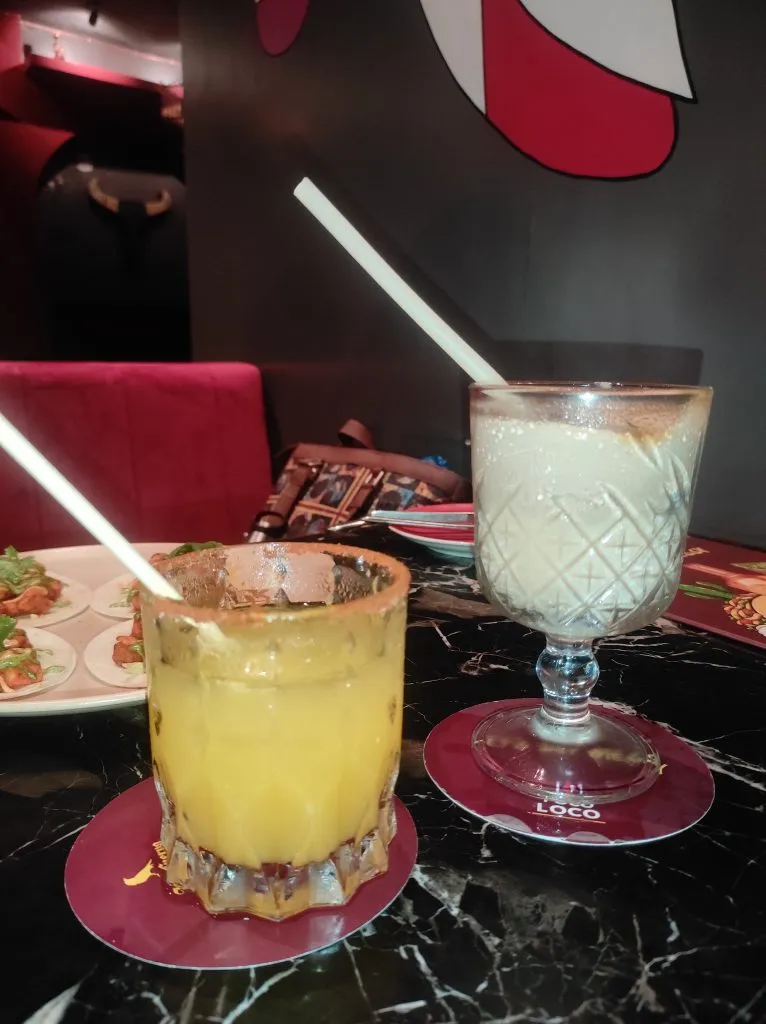 3. Tamarindo Tropico
Sour and a bit sweet, that is what makes Tamarindo Tropico an interesting cocktail. Tamarind, Jose Cuervo Especial Silver Tequila, and ginger Ale are needed to make a tangy cocktail.
4. Fuego Rojo
A cocktail with fresh ingredients like roasted red pimientos and lime juice infused with Jose Cuervo Especial Silver Tequila for those who prefer strong drinks.
5. El Piquante
A spicy cocktail for spice lovers with Jalapeno, Vermouth, Olive Brine and Jose Cuervo Especial Silver Tequila with lemon pearls. Because why end the meal on a sweet note always?
The Taco and Tequila Fest is going on till 31st July. So, go grab your favorite tacos and have a sip of tequila cocktail.
Where: Ground Floor Hotel Shubhangan 21st Road, Off, Sangeet Samrat Naushad Ali Rd, Khar West, Mumbai.
Kapoor Mansion, 9, N S Patkar Marg, Gamdevi, Mumbai.
How Much: Taco and Tequila special menu starting from Rs. 999.
For more such stories, follow Local Samosa on Facebook, Instagram, Twitter, and Telegram