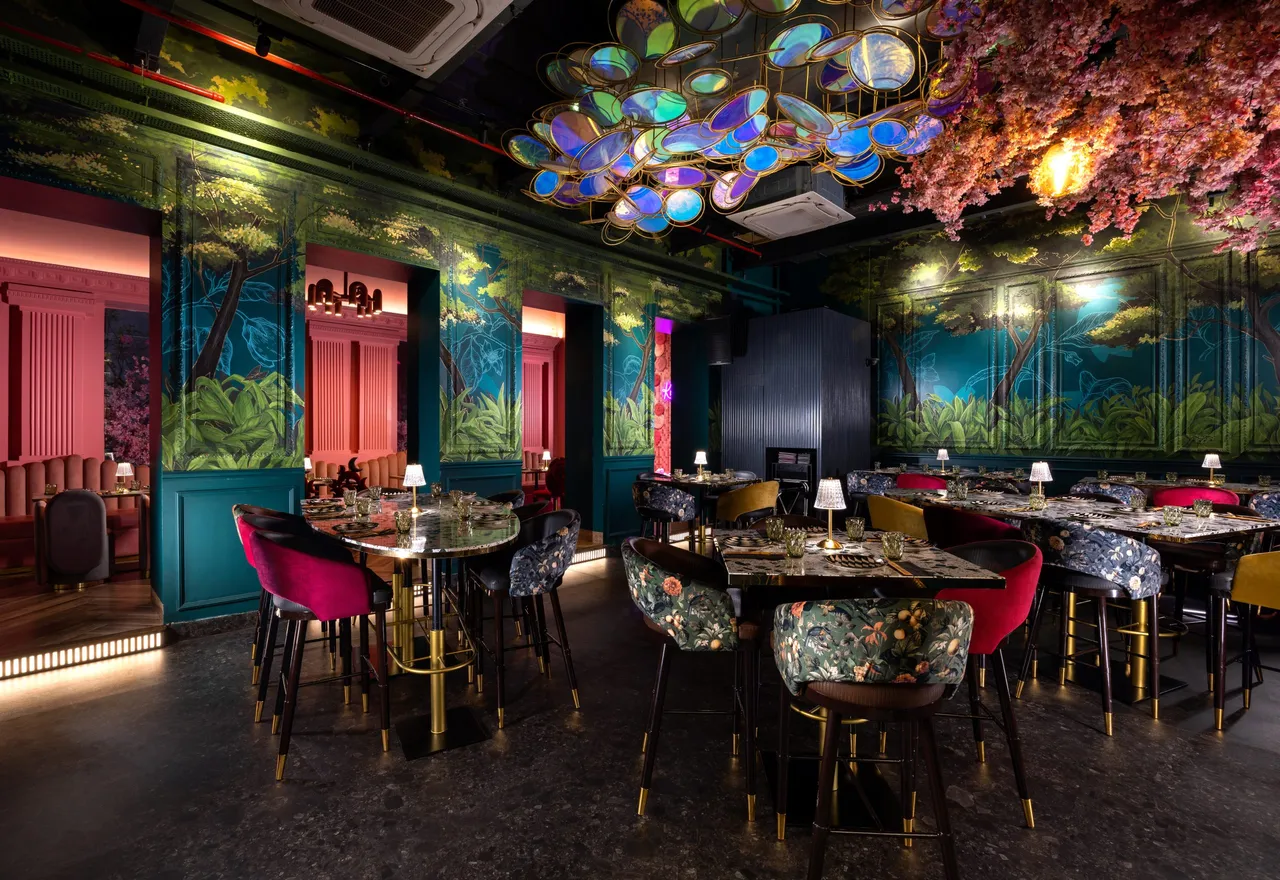 Soba Sassy, a Pan-Asian culinary bar, is the latest addition to Kolkata's dining scene, brought to you by the founders of Jalsa, a well-known fine dining restaurant in the city. This new eatery aims to bring a fusion of flavours from across Asia to its artisanal cocktails, diverse food menu, and dulcet desserts.
The restaurant, Soba Sassy, is housed inside the Harrington Mansion on Ho Chi Minh Sarani Road, spread over 7000 sq ft, and divided into two sections - Soba and Sassy. The primary fine dining space, Soba, has a vibrant plum and emerald decor, and the walls are adorned with faux flowers. The space is furnished with colourful rib-backed chairs and a wonderful selection of terrazzo tiles. On the other hand, Sassy is a bar and lounge with a panda installation, hand-painted murals with a modern take on art deco walls, and an eye-catching cherry blossom tree.
Step into the barbie-like world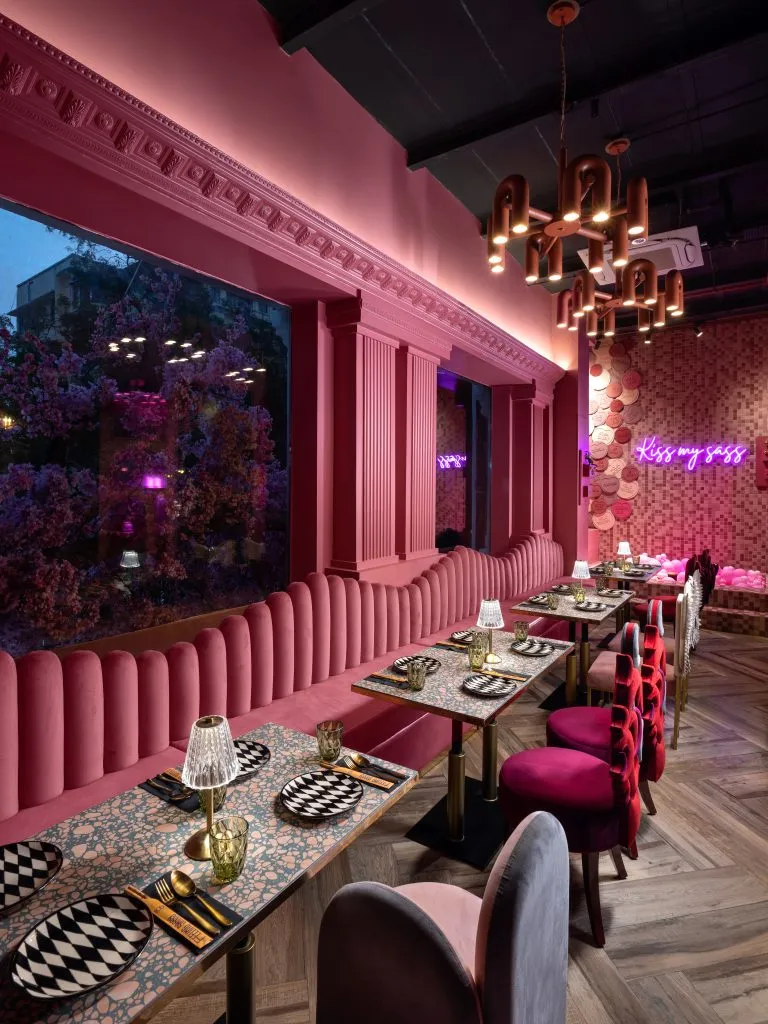 One of the highlights of Soba Sassy is the Pink Room, which features bright pink mosaic tiles and a rectangular bathtub. Telephone booths add to the charm of the room, and a 'Kiss My Sass' neon sign on the wall provides a playful touch.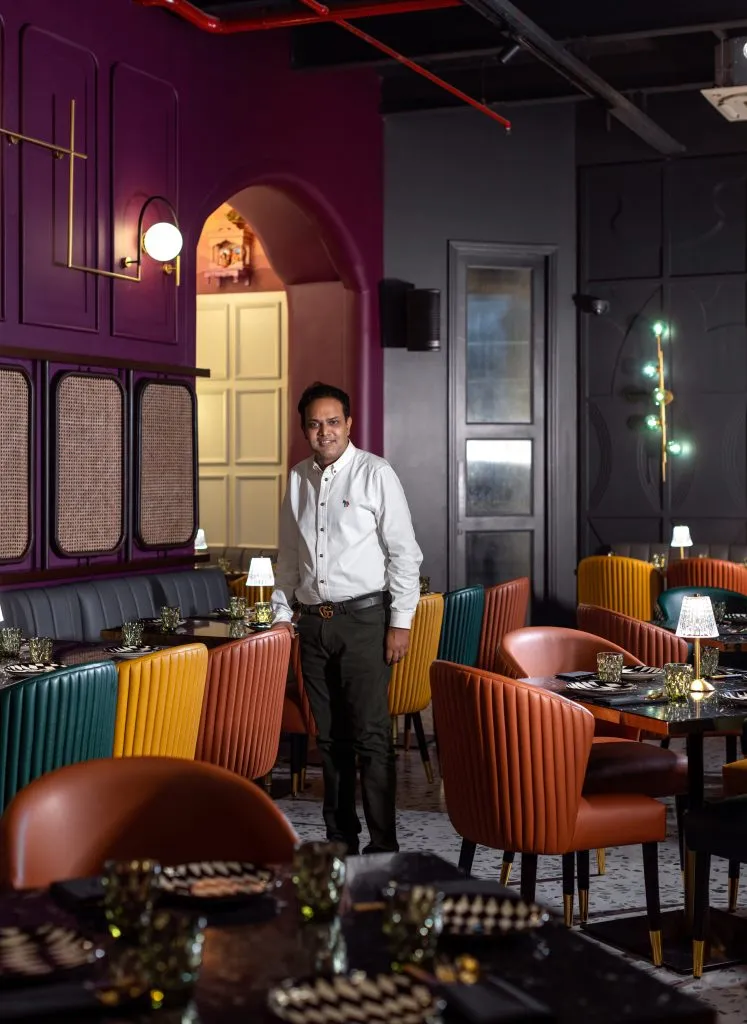 "Soba Sassy's fun and creative vibe is matched by their expertly crafted cocktails and well-planned menu. One sip of their signature drinks will leave you craving more." said Harsh Sonthalia, owner of Soba Sassy.
The main attractions
The food and the drinks menu are the star attractions of Soba Sassy. Sip on some clarified Negroni or indulge in the sweet and spicy notes of Thai cuisine. Whatever your taste is, Soba Sassy has something for you. The menu features a variety of Asian delicacies stir-fried until crispy golden with flavourful sauces, spices, and honey, creating a sweet and sour delicacy that tickles your taste buds.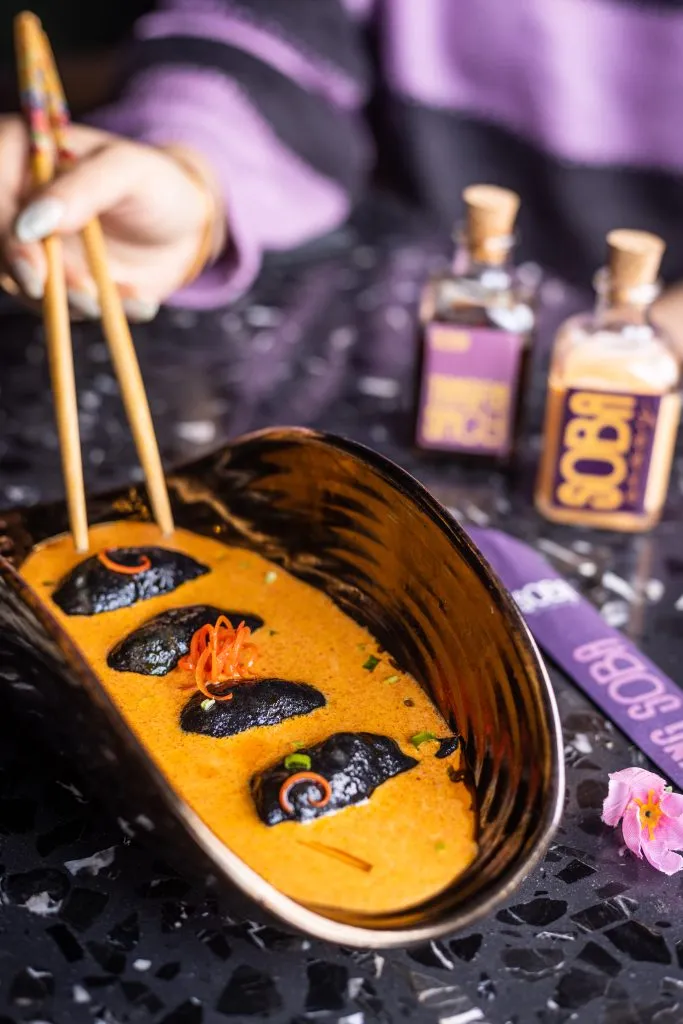 The delicious selection of Dim Sum is also noteworthy, with top-quality and fresh ingredients reflecting the taste. The meal is enjoyed in the company of interesting in-house sparkling water, which compliments the food beautifully. Lastly, the divine desserts of the place are the perfect ending to a lovely dinner in an ambiance that makes you forget all your troubles as you soak in the beautiful vibe.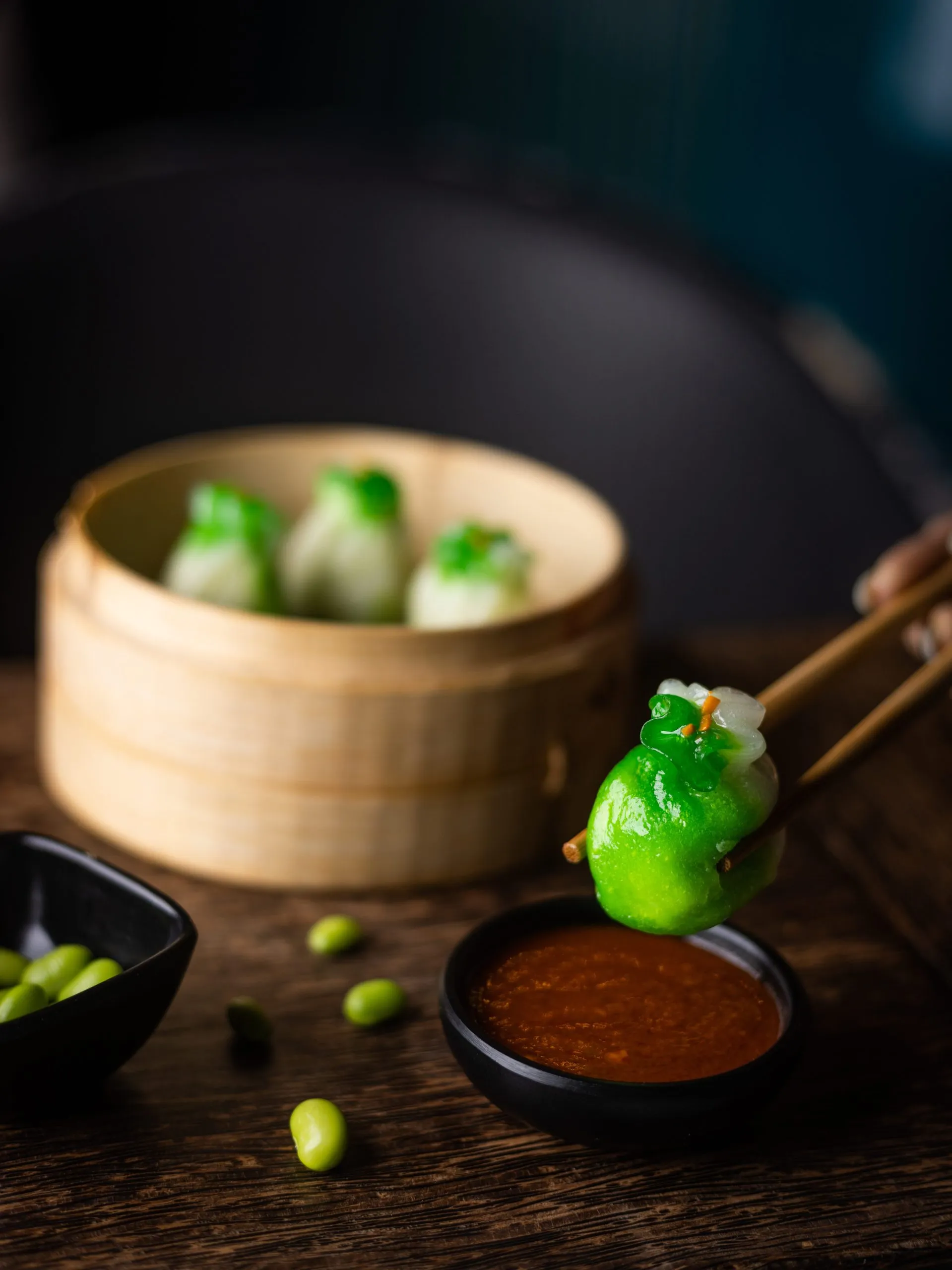 Soba Sassy is not just about good food and drinks, but also about the experience. The sleek and stylish decor creates a perfect setting to enjoy a night out with friends or an intimate date. This Pan-Asian restaurant serves an immaculate vibe with personalized touches. Made with love, this state-of-the-art dining experience awaits your esteemed presence.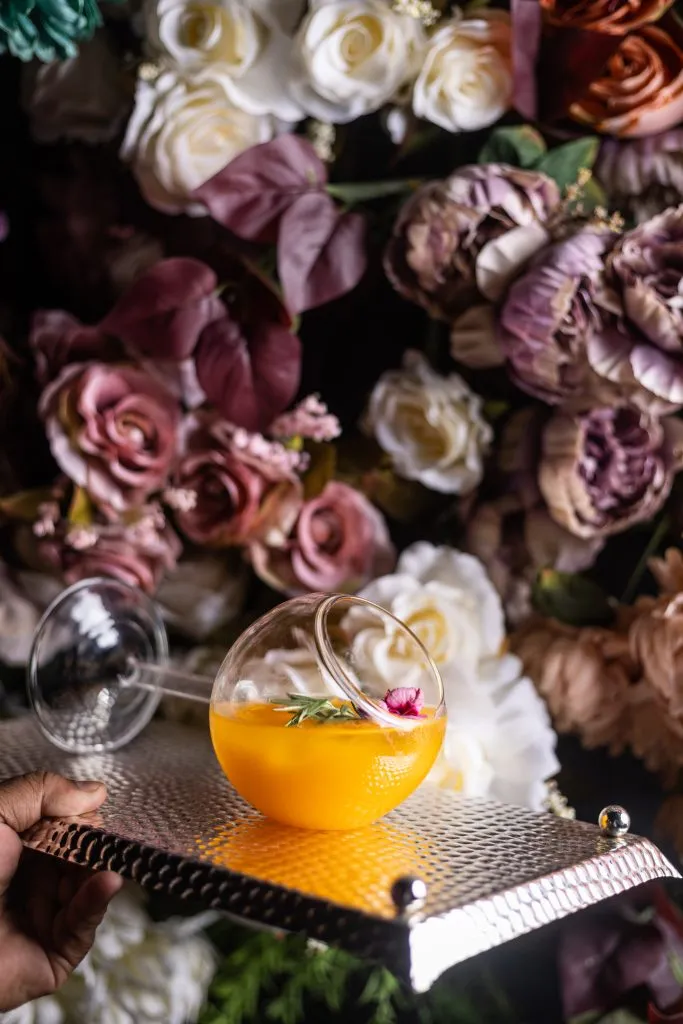 Soba Sassy is an excellent choice for those looking for some outstanding Pan-Asian cuisine in Kolkata. The restaurant offers a unique blend of flavours and a memorable experience, making it the ultimate destination for your next night out.
So, head to Soba Sassy this weekend and indulge in the culinary delights that await you.
Where: 1st floor, Harrington Mansion, Ho Chi Minh Sarani Road, Kolkata
Price for two: Rs. 1,800 (without alcohol)
Price for two: Rs. 3,000 (with alcohol)
For more such stories follow Local Samosa on Facebook,  Instagram,  Twitter, and Telegram