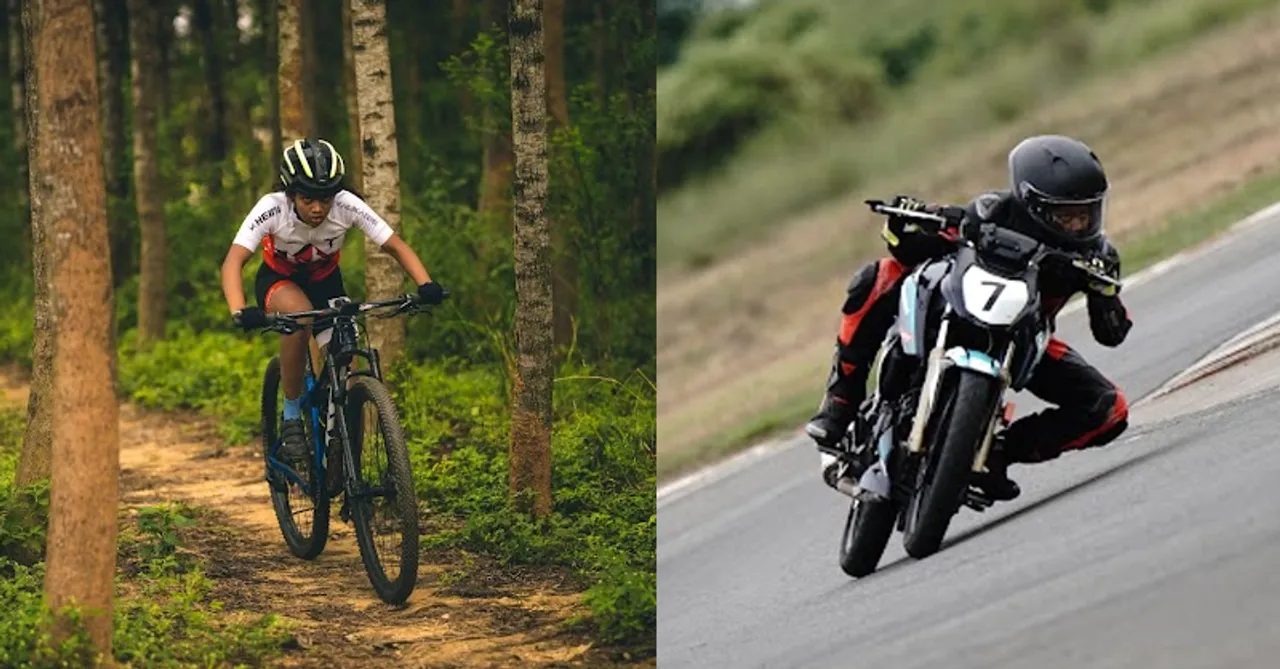 Nithila Das, a 13-year-old from Bengaluru, got the title of 'Fastest Girl In India' by FIM Mini GP Championship (Girls) for MTB cycling in 2022.
When Nithila's father tutored her and her brother in the basics of cycling, she did not show much engrossment. On the other hand, her brother took the practice by heart and soon started winning medals in various competitions. That is when Nithila Das developed an urge to also win medals in cycling. However, what started as a healthy competition with her brother when she was six years old, soon turned into a passion for her that ultimately led her to win 'Fastest Girl In India' by FIM Mini GP Championship (Girls) in 2022, being the fastest in MTB Cycling (Mountain biking).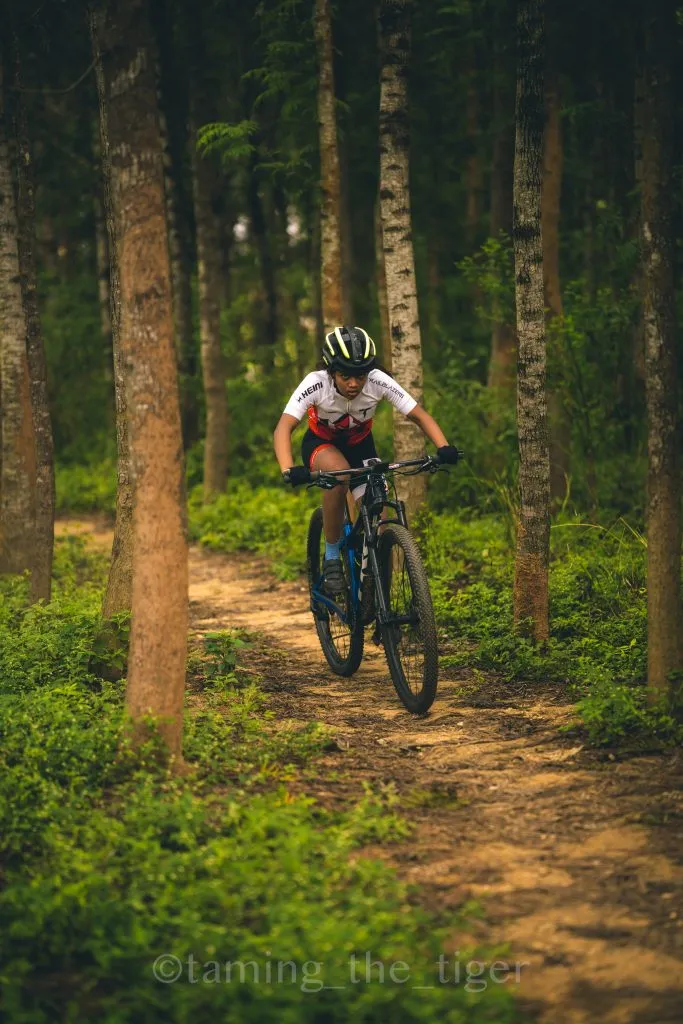 Das, who originally hails from Thiruvananthapuram, Kerala, had moved to Bengaluru, Karnataka, at an early age. And with the practice of cycling and motorbiking, she started her new life. But hardly could her achievements be restricted to her state as she just not went on to win a Gold in MTB Karnataka State Champion for three consecutive years, 2020, 2021, and 2022 but also came third in
TVS Women One Make National Championship 2022 in motorbiking.
Rigorous practice and learning how to fall
One of the eminent factors behind achieving these feats for Das is hard work, and as per her. "I have to practice for hours both in the morning and the evening to keep myself intact with the practice for both cycling and motorbiking," she says. However, this certainly does not mean that Das takes her studies lightly, as she is enrolled in an online school that follows the British schedule for studies. "The schedule keeps me free for practicing both early morning and in the second half of the day," she says, adding that being an online school also makes her routine flexible.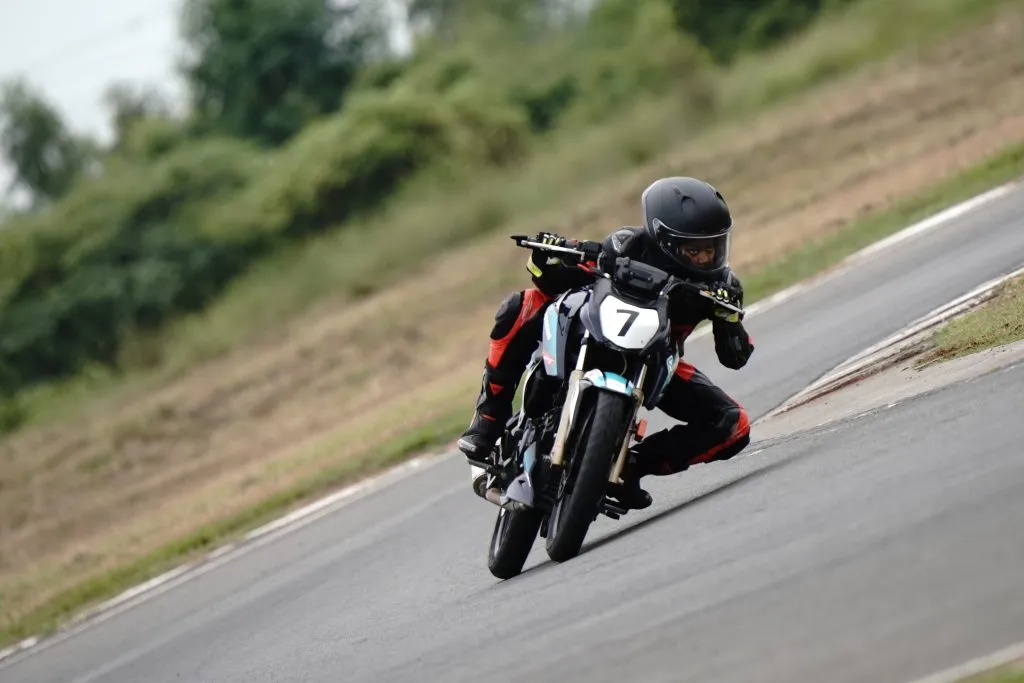 On the other hand, what has kept Nithila going is the rigorous practice in the terrain and the ability to deal with falling. But is she not scared of falling at all? "The very first lesson in this sport is mastering 'how to fall'. So, when you already know and have learnt how to fall, you are never scared of failing," she adds.
Handling misogyny
Although the talent speaks for Nithila, who is just a teenager and has been racing shoulder to shoulder with not just girls but also boys, she often has to also face a few unpleasant situations, especially competing with boys. Speaking about one such race, she recounted, "Once, there were a few boys who were in the leading punch, fighting against each other. I was behind for the first and the second round but came in the front with them in the third round," she says and continues with a grin and pauses, "Their attitude was about why I was there when they (boys) were already there fighting with each other for the lead."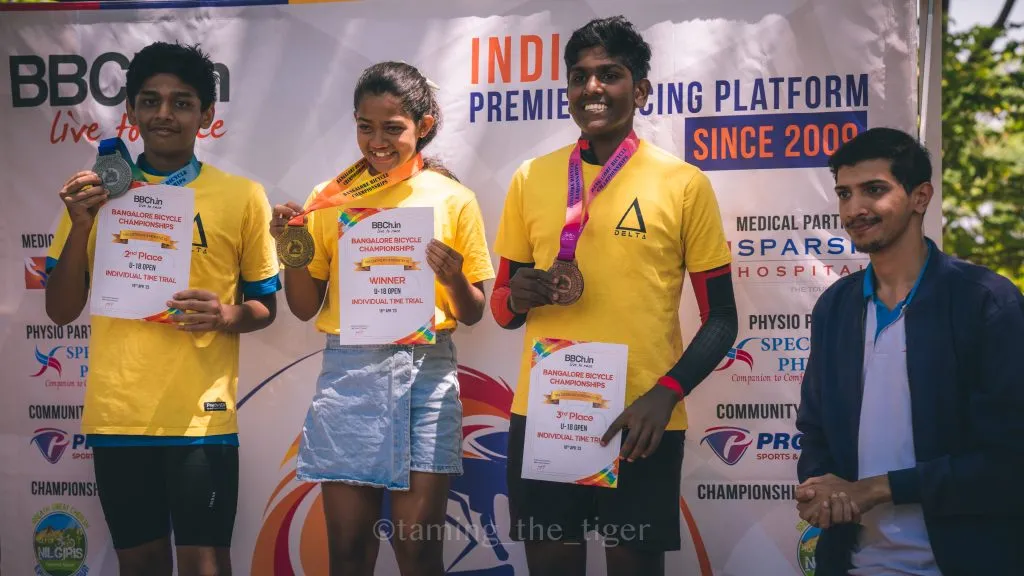 Not only this, but Nithila also had to face the troublesome behaviour of a male counterpart when she came around him in the race. "He hit me down to go faster than me in the race," she said. However, the boy was later made to pay the penalty for the behaviour, she says.
Using challenge as a source of motivation
Facing these challenges, although does not let Nithila lose hope at all, and as clearly evident from her confidence while she speaks, she uses these instances rather as motivation. "When I see my male counterparts going ahead of me, I automatically get motivated to go beyond them and win the races and championships," she says. Adding to it, she says, "In a lot of races, when I am the only girl amongst male competitors and they show me attitude, I find ways to motivate myself to further take part and aim to win." Very uniquely, as she says, she always finds some or the other motivation and that is how she prepares herself for the races and championships, apart from the usual practice.
Additionally, the last year's TVS Women One Make National Championship, where she came third, was a result of her four-day practice. She says, "The mere knowledge of the event was enough for us to get motivated and I, in the guidance of my coach, practiced." Along with it, Das is also looking for sponsorships to be able to keep herself motivated even further for the sports, as she mentions that keeping up with the same is a costly affair.
Recognition all around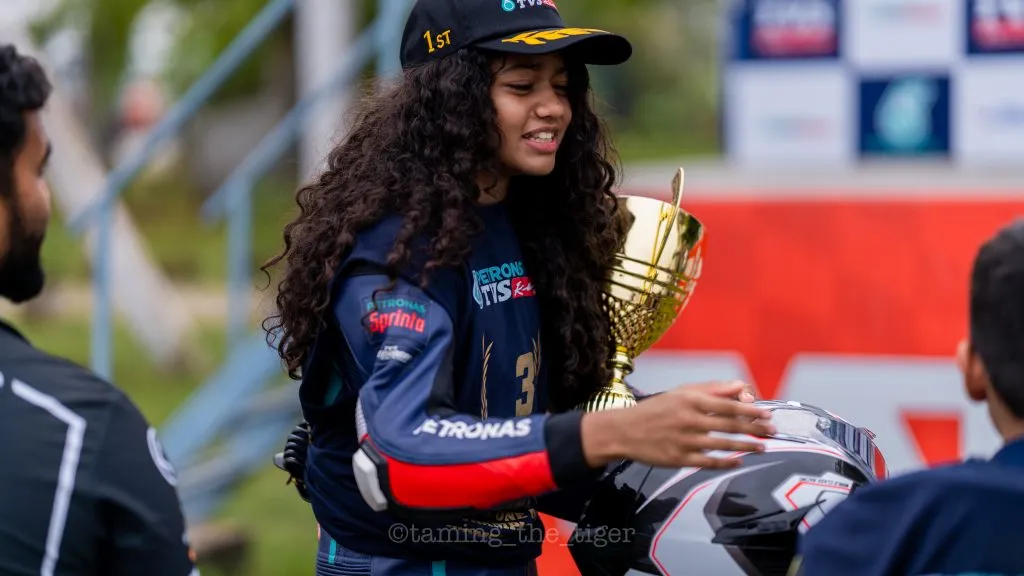 With all the wins and other accolades, Nithila Das has become a popular name not only in her home state, Kerala, among her distant relatives but also where she currently lives. The people living in and around her building do not leave a chance to talk to Das, who is making the country proud at such a tender age. Talking about the same, she apprised with pride, "A lot of time, when I use the lifts or am out, people recognize and come to me to talk. While I don't know them the majority of the time, it is them who know me, and that's amazing."
Eye on the Olympics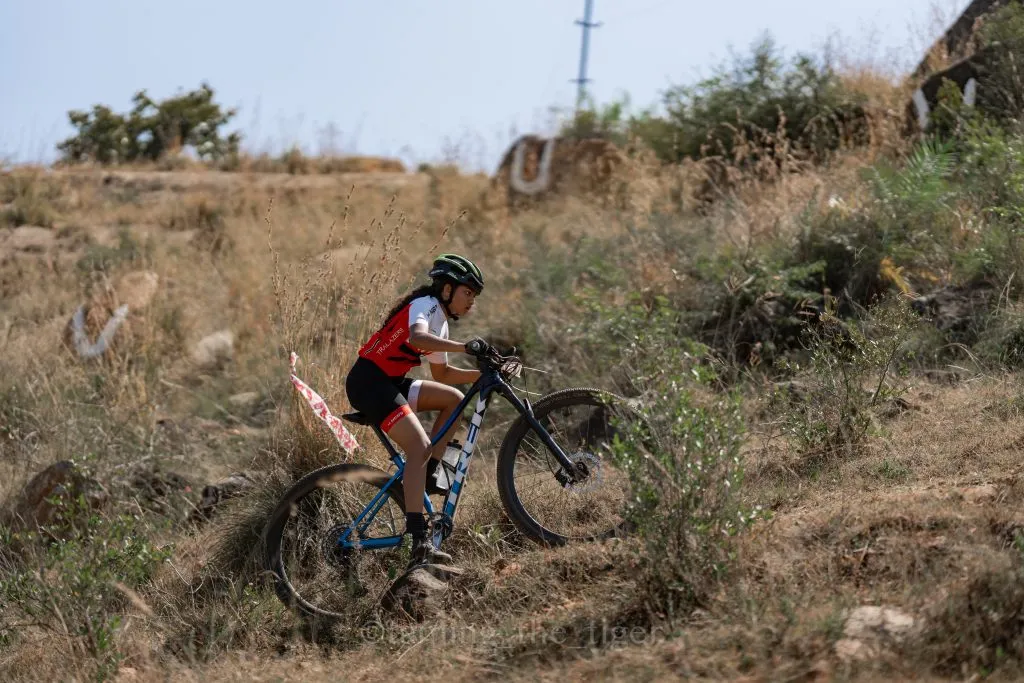 Not just last year, but Nithila Dad also got on her name a few laurels this year. She held the first position in Round 1 of the TVS Women's National Road Racing Championship. But this is just not the end for the 13-year-old as she is much more motivated to take the sports even in the future as her only career option and is gearing up for the upcoming MTB Olympics in 2026.
But what if she ever has to choose between MTB cycling and Motorbiking? "If the races or championships for both the sports fall on one day, I'll like to go ahead with what seems to be more important for me and if both are important, I will be likely to choose cycling," she says with a smile and a much visible inclination towards mountain biking.
For more such stories follow Local Samosa on Facebook, Instagram, Twitter, and Telegram