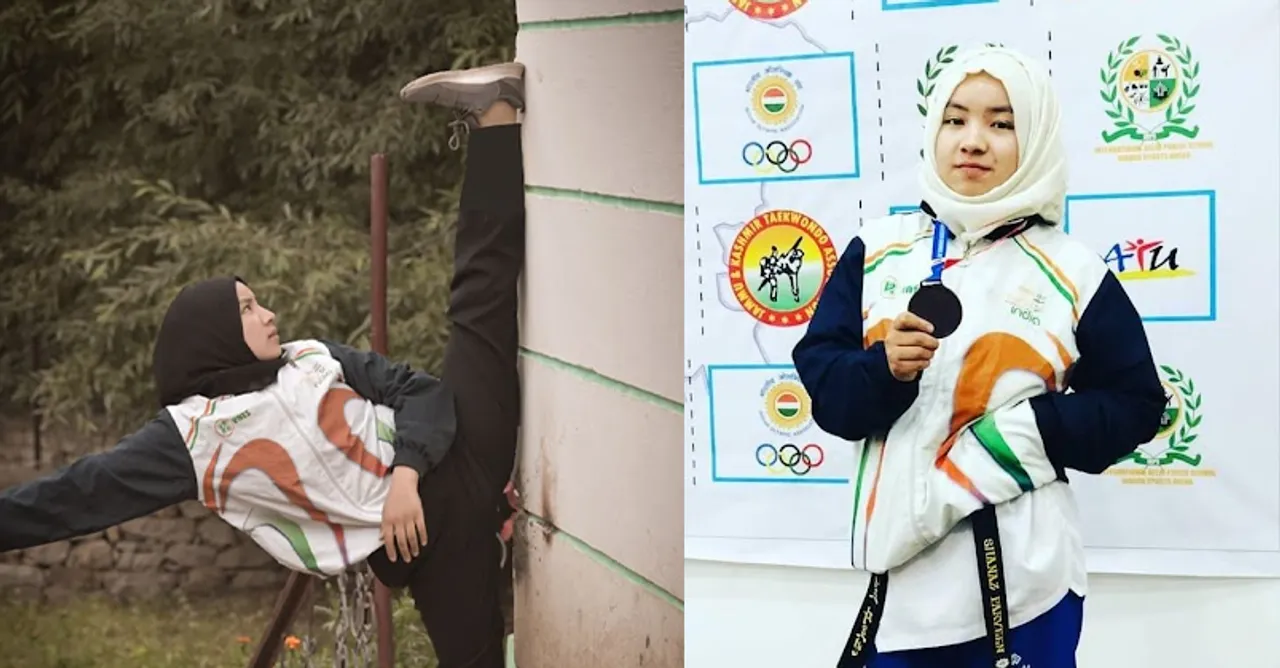 Shanaz Parveen, who hails from Sankoo, Kargil, has bagged bronze, silver, and gold medals at various Taekwondo championships. The athlete is currently practising for 3rd Mount Everest International Open Taekwondo Championship going to be held in September, 2022 and World University Games going to be held in China in August, 2023.
When Shanaz Parveen decided to take up Taekwondo back in 2013, the environment of Sankoo, Kargil, was not very favourable for youngsters opting for sports. Many parents were not supportive of their children, especially daughters trying to set their foot in the athletic world, and even the facilities were not up to the mark for the athletes to remain consistent on the field. With increasing achievements by the athletes, Parveen, who has won various medals in Taekwondo sports believe, the atmosphere of Kargil is changing for the better.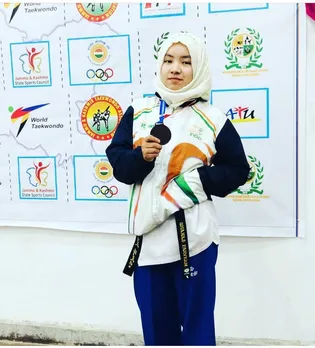 On the other hand, Parveen's journey from the beginning to receiving the gold medals at four consecutive state-level championships was not very challenging. The primary reason is the support of her parents for her passion. She could have been just eleven years old when her school announced a Taekwondo workshop and invited students. Some of her other friends hesitated to join it on the pretext that they would have to indulge in activities like kicking. But it did not bother Parveen, who was excited to learn something new, and there she was, kicking and fighting, that too, with her hijab. "I instantly said 'yes' to the challenge," the 20-year-old recounts.
As she participated in the classes, her interest in Taekwondo developed, and she got a chance to play the sport at the district level. There, she knocked out her opponent, which was nothing but a great morale booster. She then decided to dedicate her time to sports, bringing her two bronze medals, two silver medals, and four gold medals at J&K State Taekwondo Championship for four years, starting 2017 to 2021.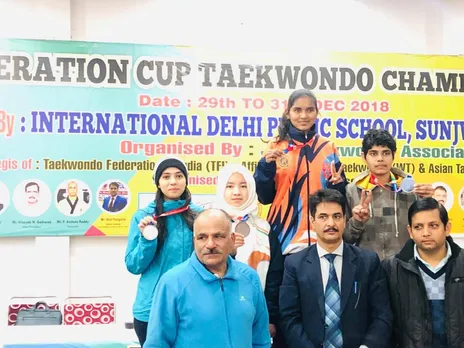 Parveen has also participated in various national championships and recently even won a Gold medal this year at Asian Sikh Games in Gurugam, Delhi. Thus, the feat made her the first woman from Ladakh selected for World University Games in China, which is currently on hold owing to the COVID-19 pandemic. While pursuing graduation from MDU, Rohtak, Parveen is determined with her practice to representing India on the international level under the guidance of her coach, Atul Pangotra.
Battling the unfavourable conditions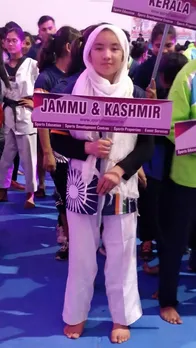 Although it is convenient for Parveen and other players in Ladakh to practice during summer, it becomes problematic when the season turns to winter. The harsh winter appears as a hindrance for the athletes about which Parveen says that her father used to shift her to Jammu so that she could not miss the practice.
The Sports Authority of India (SAOI) also relocates the players living in the harsh weather conditions to its other branches where they could easily practice, as Parveen mentions. However, she complains about the lack of sports equipment and facilities in her area and the whole of Kargil. "We have seen a growing support for Ice Hockey, but other sports are yet to be promoted in our part of the society," she says.
Adding to her statement, Parveen claims that there is a lack of stadiums for games. "I wish there could be a stadium and the championships could be held here, in Kargil like other places," she adds. Shanaz Parveen also observes that the coaches and authorities do not take the initiative to send the players to international competitions.
Meanwhile, she feels glad she will participate in the World University Games in 2023 and credits a lot to her coaches. "I owe a lot to them (coaches). Atul Pangotra sir has been so supportive that he always starts giving me rigorous training ten days ahead of any tournament," Parveen says. Glimpses of Parveen's practice can also be viewed through her Instagram, where she is pretty active in posting about her love for Taekwondo.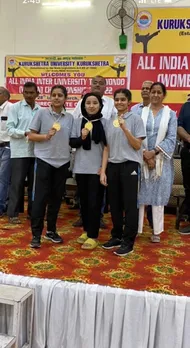 Through social media, even other girls approach her, asking how they could begin with sports. Parveen advises them and requests them to start playing the sports professionally. It is because it gives her immense joy to play Taekwondo more than as a passion. The feeling of happiness on her coaches and father's faces after her winning a tournament is just unmeasurable for her.
What is even more delightful for her is the fact that she often welcomes guests at her father's homestay who arrive there, especially to meet her after reading about her in the newspapers. "We had one such guest from Kolkata who had to stay elsewhere earlier but stayed with us after knowing about me," Parveen says, adding that such instances give her enormous satisfaction.
For more such stories follow Local Samosa on Facebook, Instagram, Twitter, and Telegram