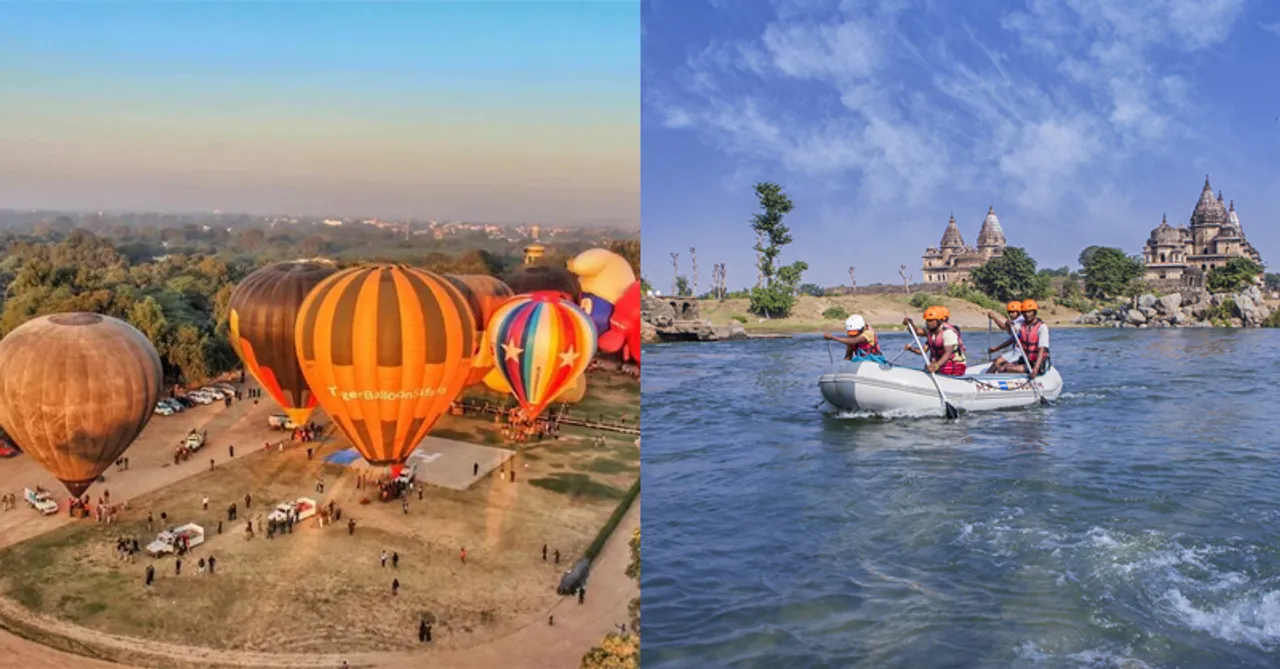 As the heat gets high, let's explore the cooler side of Madhya Pradesh Tourism as it offers some really cool activities for adventure seekers.
During the summers in Madhya Pradesh, adventure enthusiasts flock to this central Indian state in search of thrilling escapades amidst its diverse landscapes. Madhya Pradesh Tourism has many exciting things to offer for adventure lovers. You can explore ancient forts and enjoy the beauty of stunning waterfalls. It's a perfect place to satisfy your craving for thrilling experiences. Let's go on a journey to discover the exhilarating summer adventures that await in the 'heart of India.'
1. Trekking and Camping
The rugged terrain of Madhya Pradesh provides ample options for trekking and camping enthusiasts. One of the most popular destinations is Pachmarhi, a hill station nestled in the Satpura Range. With its lush forests, cascading waterfalls, and panoramic views, Pachmarhi offers a great backdrop for adventurous hikes and overnight camping experiences. The Dhupgarh Peak, the highest point in Madhya Pradesh, is the favourite among trekkers, rewarding them with breathtaking sunsets and a sense of achievement.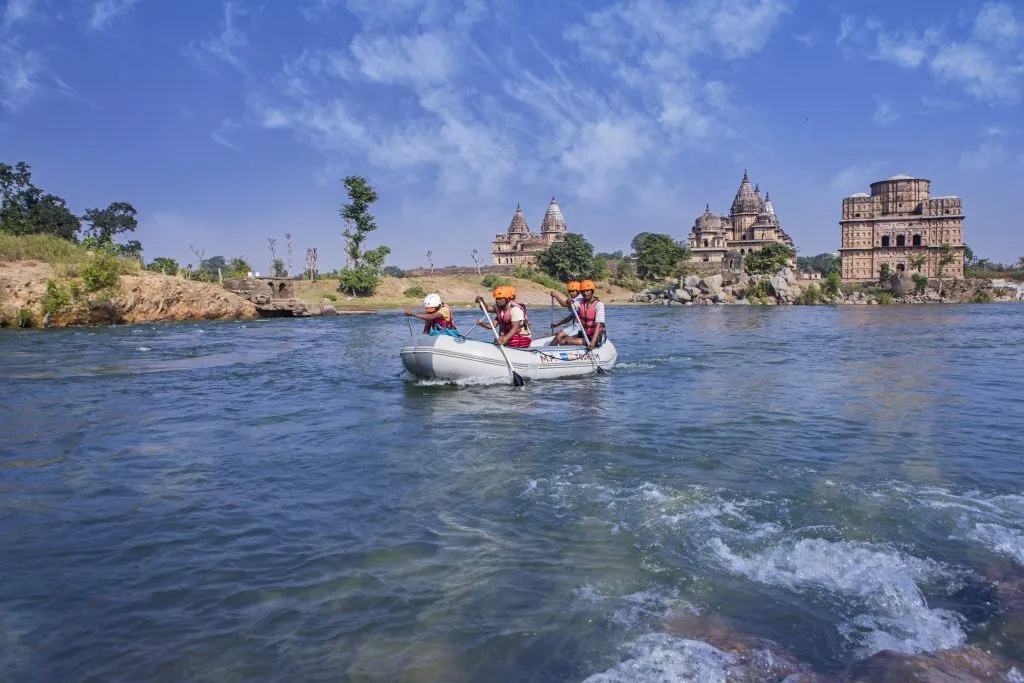 2. River Rafting
The gushing rivers of MP, especially the Betwa and the Narmada, provide thrilling opportunities for river rafting during the summer months. Orchha, a historic town situated on the banks of the Betwa River, is renowned for its exhilarating white water rafting experiences. River rafting in Madhya Pradesh is suitable for both beginners and experienced rafters because they have different levels of difficulty. It provides an exciting adventure that gets your heart racing, all while you enjoy the natural beauty around you.
3. Hot Air Ballooning
Soar high above the landscape of the state and witness its captivating beauty from a unique vantage point with hot air ballooning. The town of Ujjain, famous for its religious significance, offers hot air balloon rides that allow you to float gently above its ancient temples and holy ghats. The panoramic views of the city and the serene tranquility of the experience make it a must-try adventure during the summer season.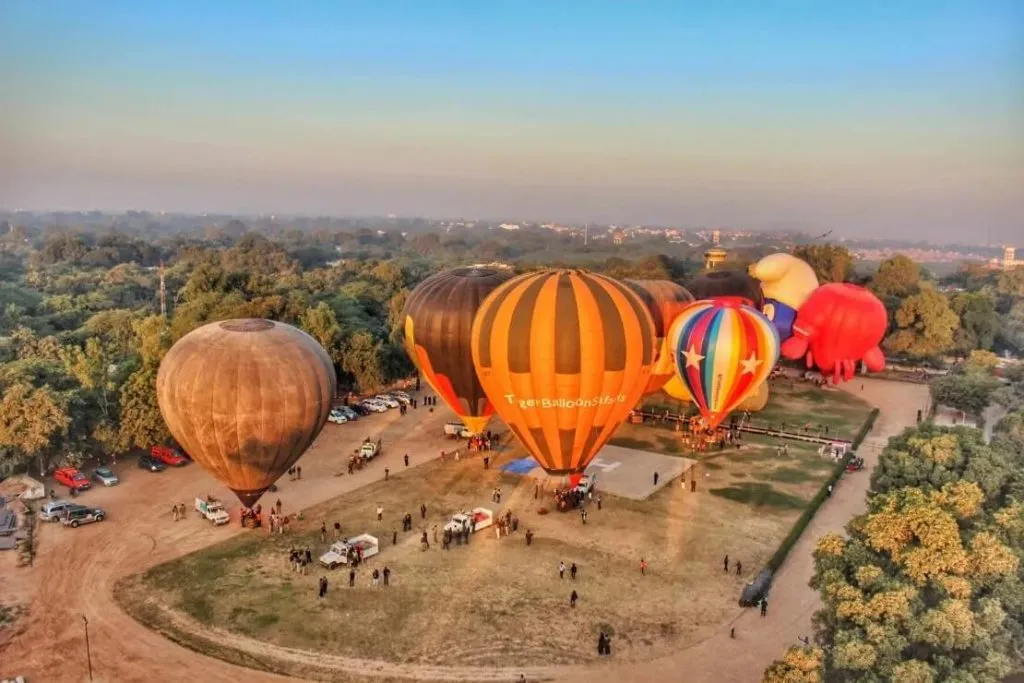 4. Rock Climbing and Rappelling
The tall cliffs of Bhedaghat near Jabalpur offer an exciting challenge for rock climbers. There are different levels of difficulty to match your skills. Rappelling down the magnificent Dhuandhar Falls is another thrilling experience that combines adventure with the stunning beauty of nature.
5. Wildlife Safaris
Madhya Pradesh is renowned for its wildlife sanctuaries and national parks, offering exceptional opportunities for wildlife enthusiasts. Bandhavgarh National Park, Kanha Tiger Reserve, and Pench National Park are just a few of the famous destinations where you can embark on thrilling safaris and witness majestic tigers, elusive leopards, and a plethora of other wildlife species in their natural habitat.
So, pack your bags and get ready to experience an incredible adventure in Madhya Pradesh. The rugged terrains, gushing rivers, serene hot air balloon rides, and captivating wildlife encounters await you. It's time to unleash your wild spirit and set off on an unforgettable journey through the adventurous wonders of MP
As you explore the adventurous summers of Madhya Pradesh, it is essential to prioritize safety and respect the natural environment. Always follow the guidelines provided by local authorities and adventure operators, ensuring a memorable and responsible experience.
For more such stories, follow Local Samosa on Facebook, Instagram, Twitter, and Telegram.