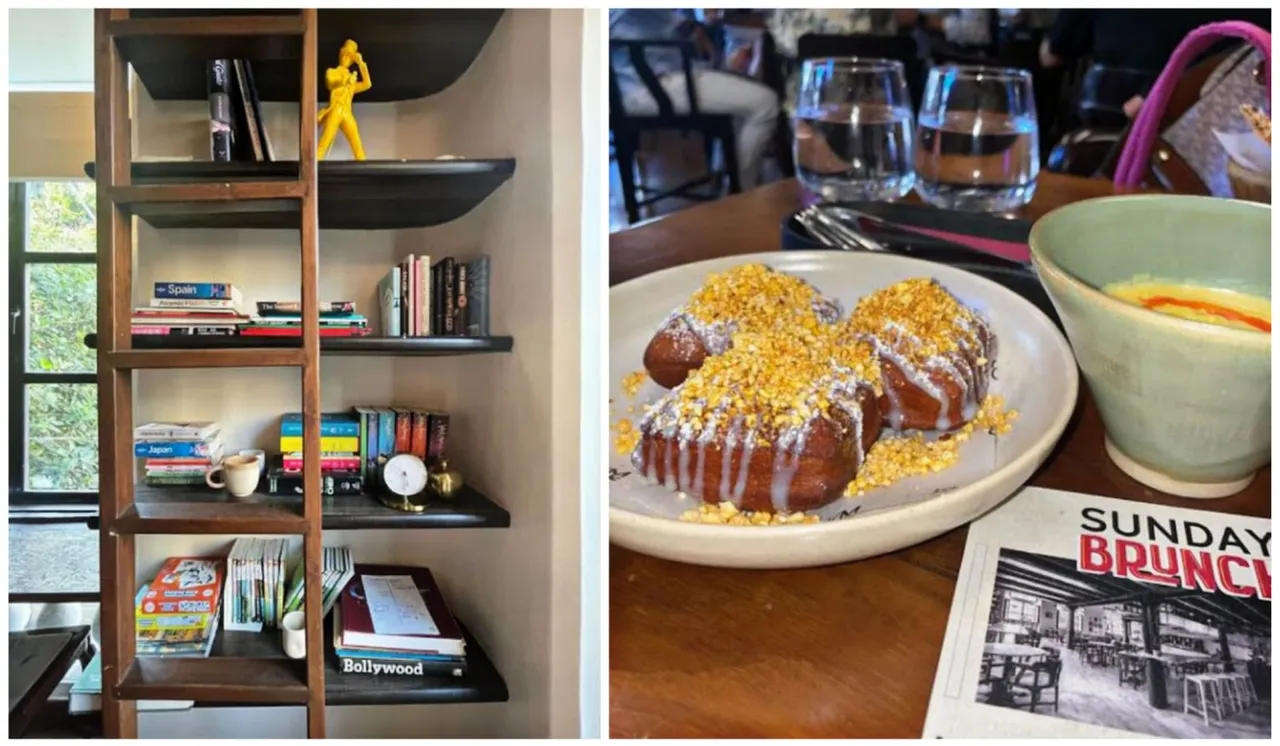 A new addition to our go-to work-friendly cafes in the city, KMC in Fort is an amalgamation of healthy food, books, art, and a cozy ambiance and its Sunday brunch is a vibe.
Looking for a place where you can work well and also dig in some yumm food, Mumbaikars? If free wifi and fizzy cocktails are your things, we have a useful recommendation for you to beat your blues and work in cozy and comfy surroundings. KMC is a newly opened restaurant that is nestled in the heritage building of Kitab Mahal in Fort and is a must-visit if you prefer vintage decor and with its ongoing Sunday brunch offer, we think it's a place worth checking out on the weekend, too.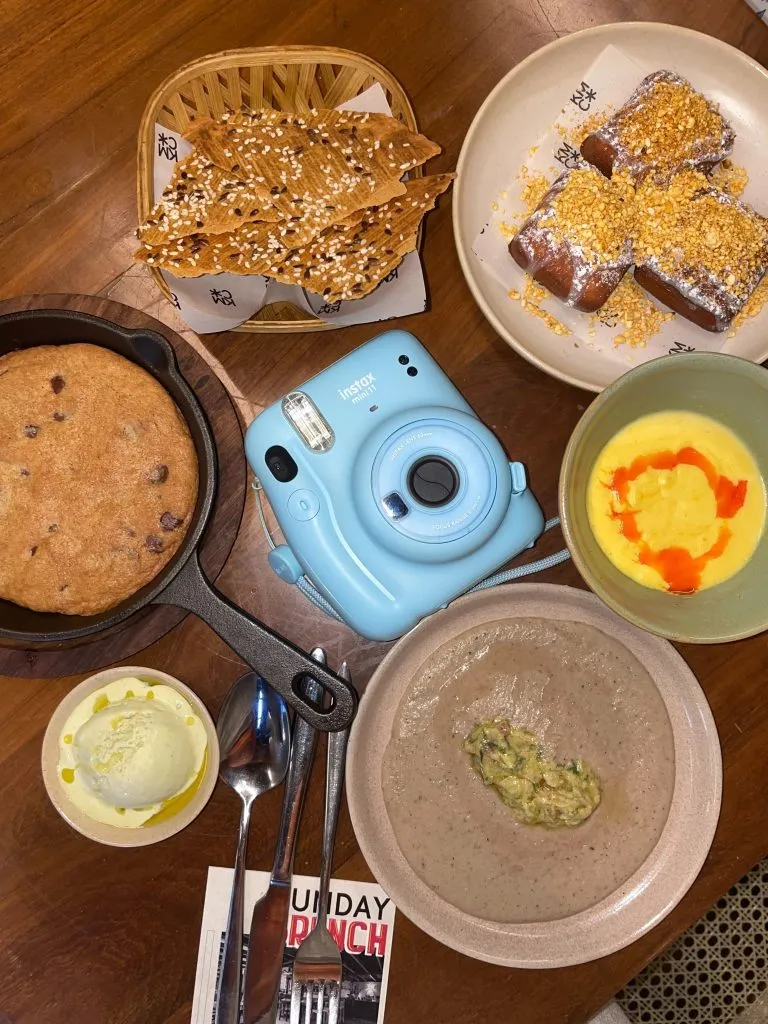 Books and More
A staircase that is over 130 years old takes you to this beautiful cafe that welcomes you with good news, which appears on a moving display digital board. As soon as you enter the restaurant, you will come across a spacious room featuring vintage furniture, a functioning typewriter, a bookshelf, and a separate bar area. The best part? You can type with the help of the typewriter and work in peace, as KMC is also work-friendly.
Food and drinks
The epic menu of KMC's Sunday brunch is delicious and filling. With dishes like Seed Crisps with Avocado and Chawali, Corn Beignets with popcorn, and cocktails like Tanqueray Rosemary, and Tanqueray Cardamom, this place invites you for a full feast. The desserts are fabulous, too and our favourite was their Chocolate chip cookie with Vanilla basil ice cream. Corn Beignets were an absolute favourite and we are definitely going back for that.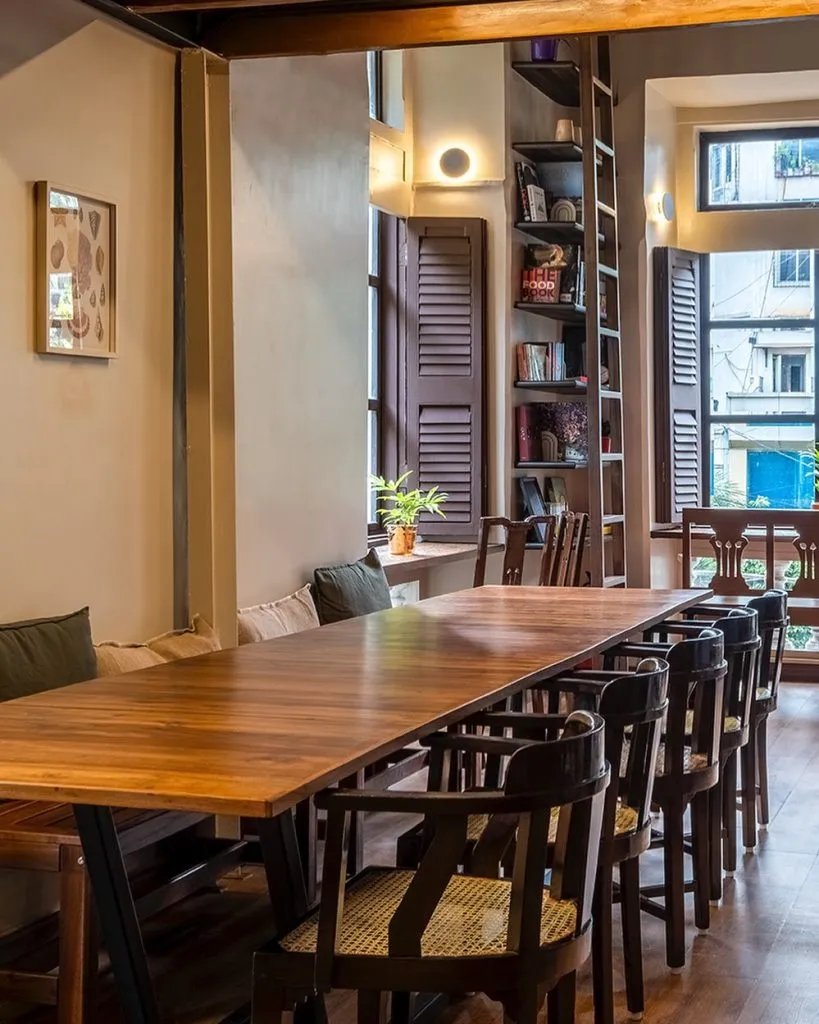 In a nutshell, KMC is a good option if you are planning a brunch date with your bestie, co-worker, or someone special. Enjoy the drinks, eat, chill, and repeat, as this place is all about that.
Where: 108, Plot 192, Floor 1, Kitab Mahal, New Excelsior Cinema, Dadabhai Nawrozi Road, Fort, Mumbai.
When: 10 am – 10:30 pm / 12 pm - 6 pm for Sunday Brunch
Price: Rs.1200++ for Food and 1200++ for Drinks
For more such stories, follow Local Samosa on Facebook, Instagram, Twitter, and Telegram