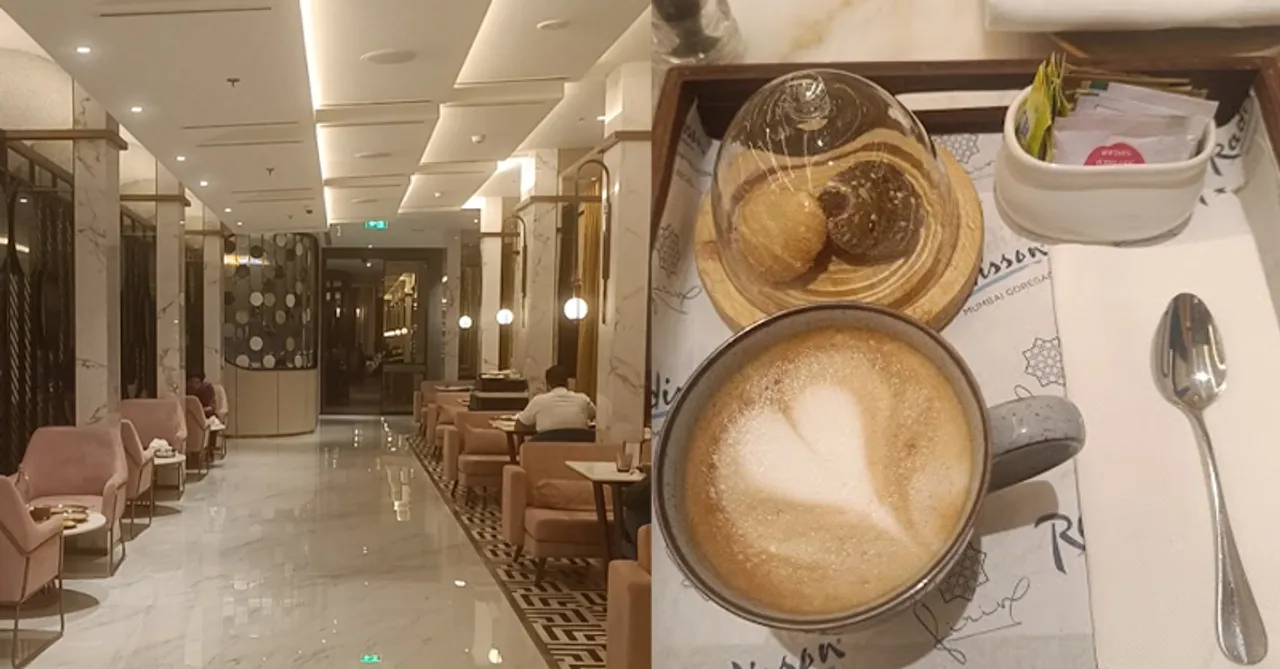 Firin Cafe, nestled within Radisson Goregaon, presents an extensive array of Italian and Continental cuisine within a spacious setting adorned with modern decor.
In a prominently overflowing city where even popular of the popular ones amongst restaurants and dining spaces often have to deal with the space crunch, sipping a cup of mocha in an extremely commodious "cafe" is one such blessing we realized at Firin Cafe in Goregaon, in one of our recent visits.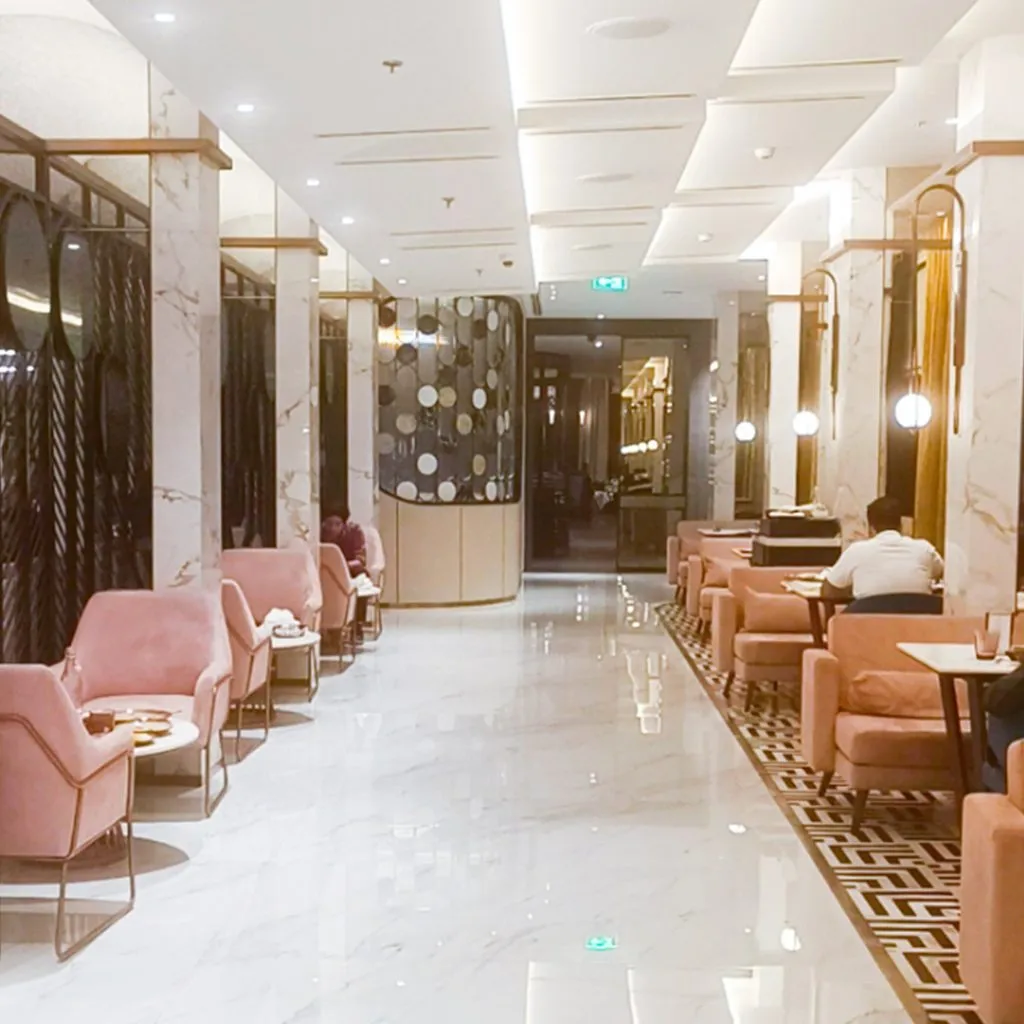 Located inside Radisson Goregaon, Firin is dipped in white and pink hues from pastel shades with marble-cladding floors and walls - one of the most preferred interiors opted for by 5-star hotels for their restaurants. While the 'dessert display' falls at the entrance of the cafe — making it look much more appealing — the seating areas are arranged in rows with enough space in between the rows. Another section of the cafe, however, also includes sofas and chairs - some of which are in blue shades - well spacious for larger groups to sit. The seating area, contemporary-styled lamps, counters, and interior all depict a cafe of luxury. But all these are worth only if the food is delectable, which we waited for since the time of our arrival. 
A tint of caffeine with toothsome food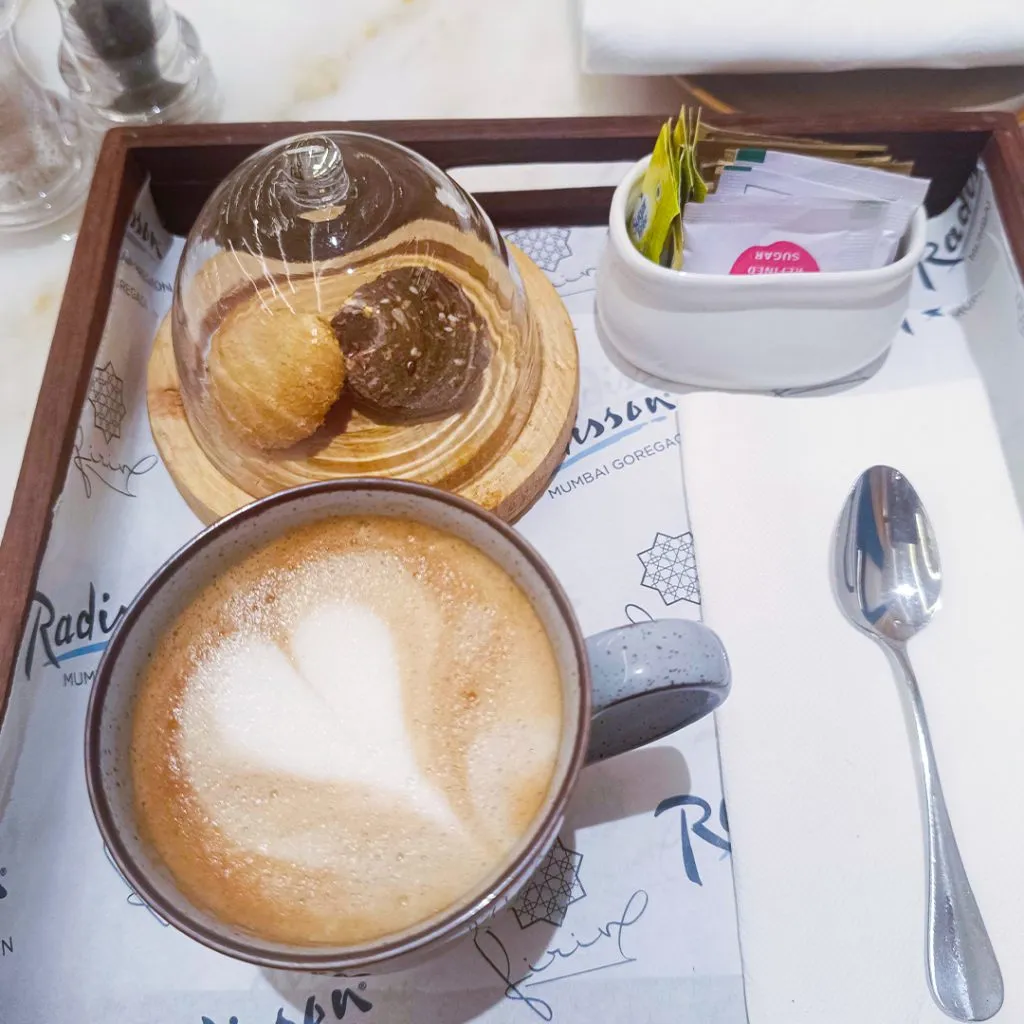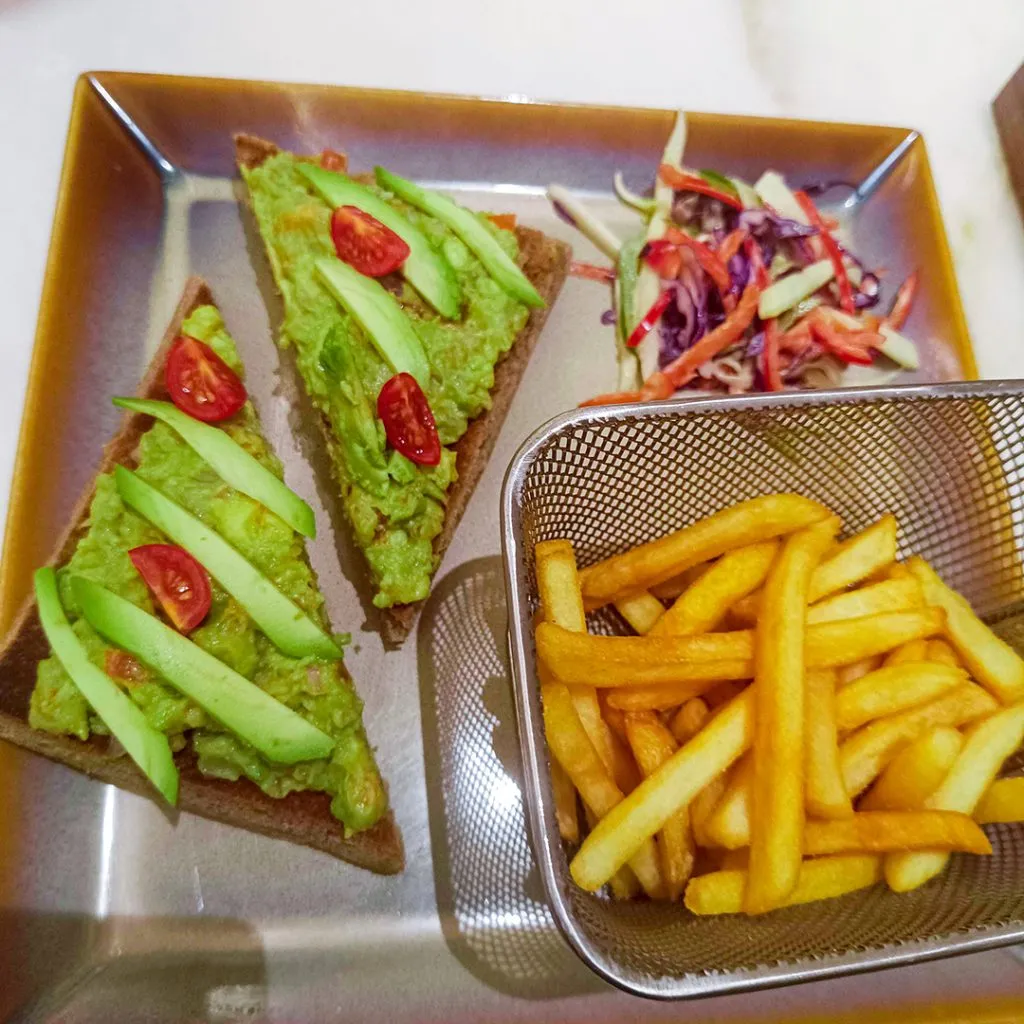 The cafe surely offers palatable food. Keeping our tradition of ordering a coffee first at any cafe, we cared for ordering a Mocha, which came in our service with three different types of cookies in a wooden tray maintaining the aesthetics of cafes, and we surely like both the presentation and the servings. Along with the coffee, we did not forget to order Guacamole On Croute, an open-faced sandwich on toasted rye croute that came with the peri peri fries, too, in a steel net basket. These sandwiches with Guacamole or avocado dip turned out to be much more snackable for us, so it can suit all those who prefer food within restrictions.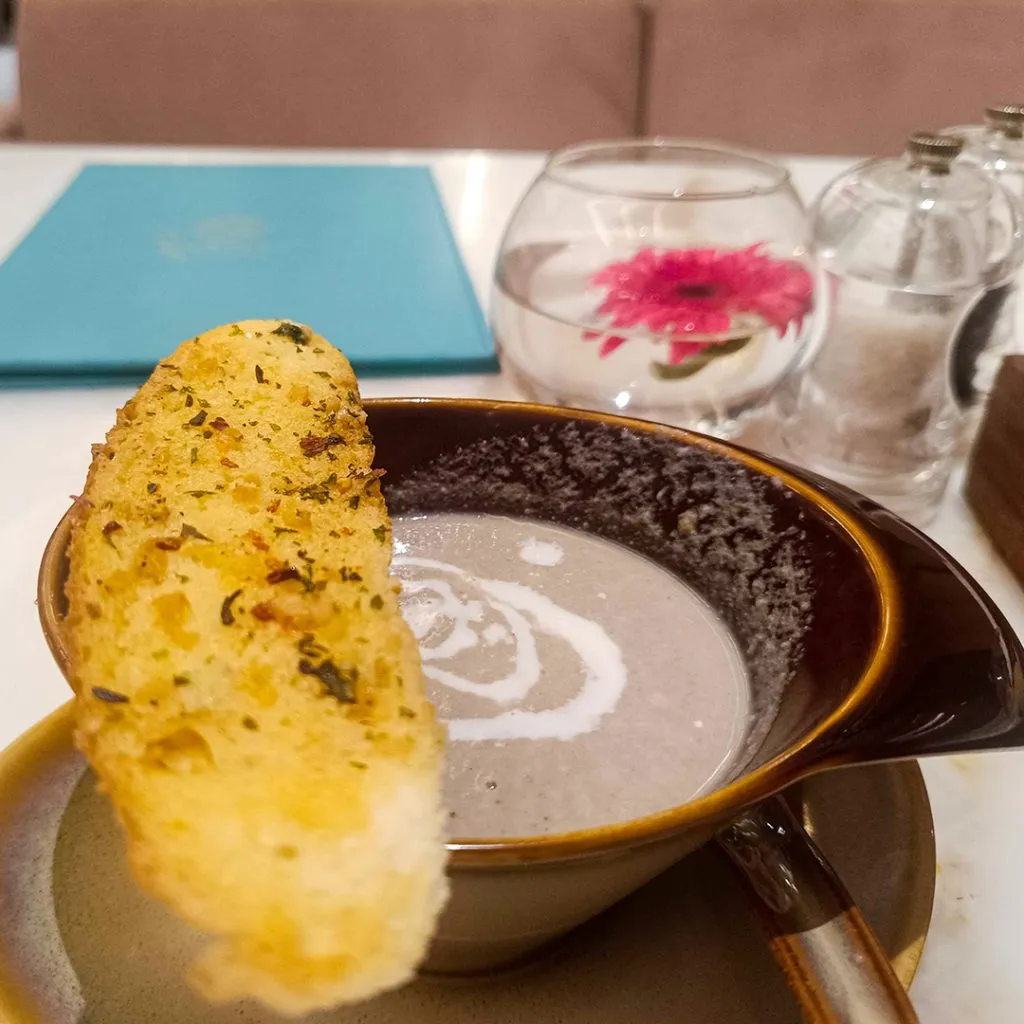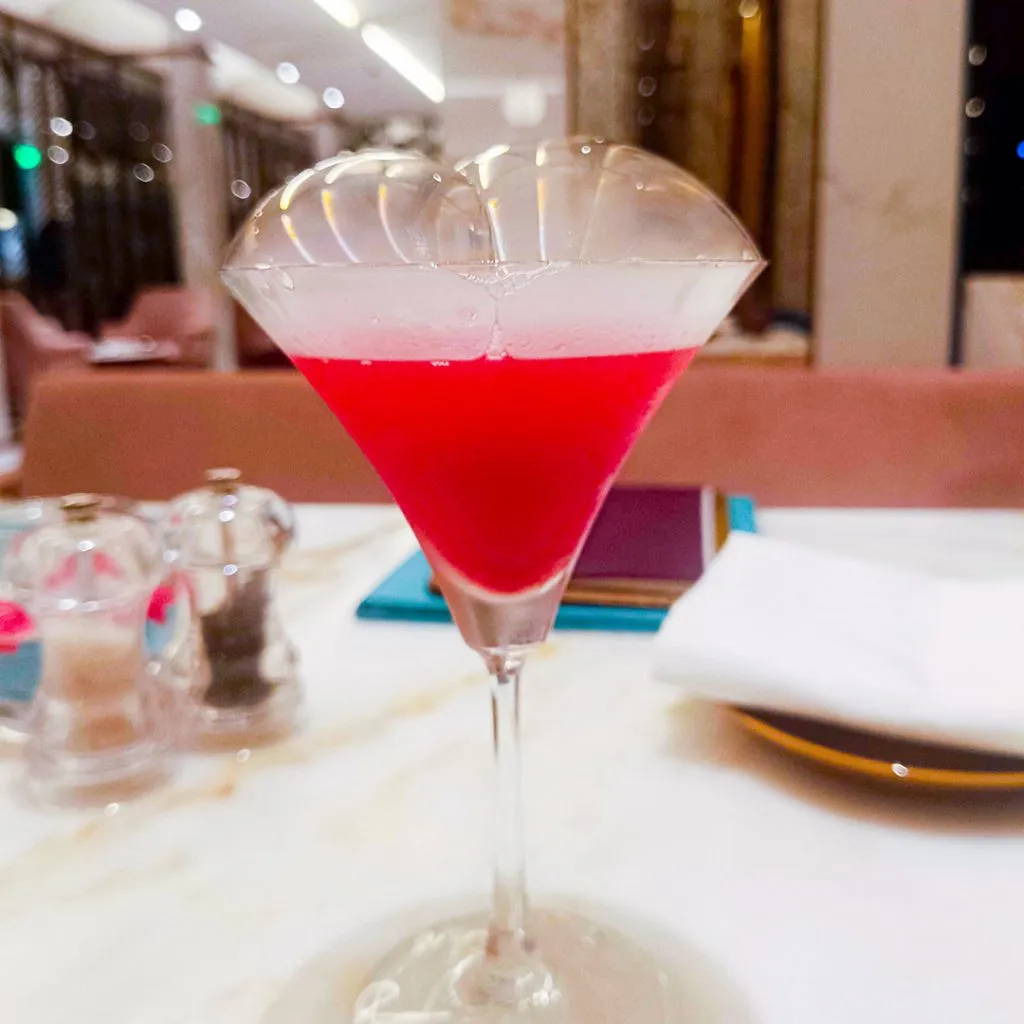 If one leaves the restrictions aside, Firin has various other things to offer, like the ones we loved tasting - Five Shrooms Chowder. This dish containing mushrooms infused with Cremosa Foam, Garlic Bruschetta and Truffle Oil was served to us with garlic bread on the mouth-rim of the bowl, but more than its presentation could impress us, the taste of it did. This mushroom chowder turned out to be a perfect mix of little bitterness, with the cream appealing to the taste buds to its full extent. While we were heartful with the snacks, more was yet to come, and hence, we considered a Martini to help us go long. Not to be forgotten that the Raspberry Martini appeared heavenly with the semi-circular bubbles on the top and tasted bittersweet like it does.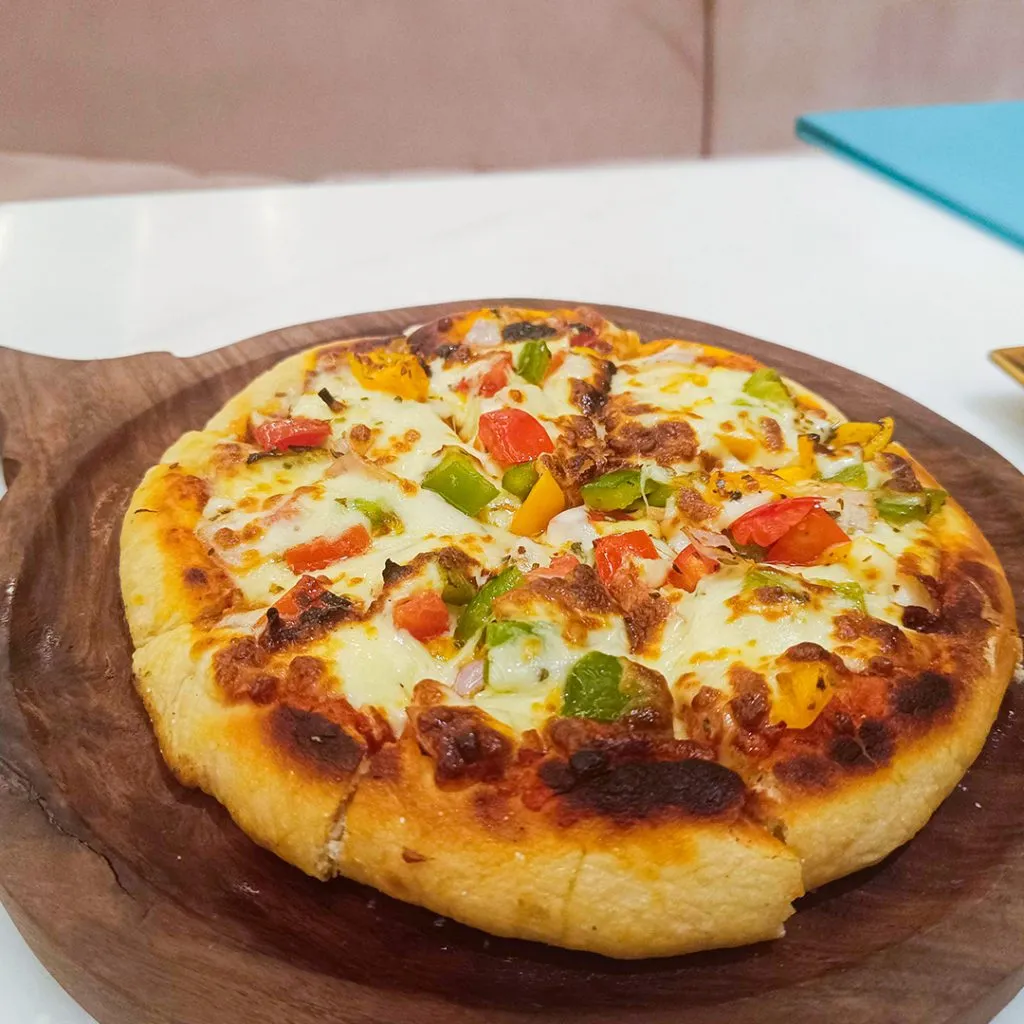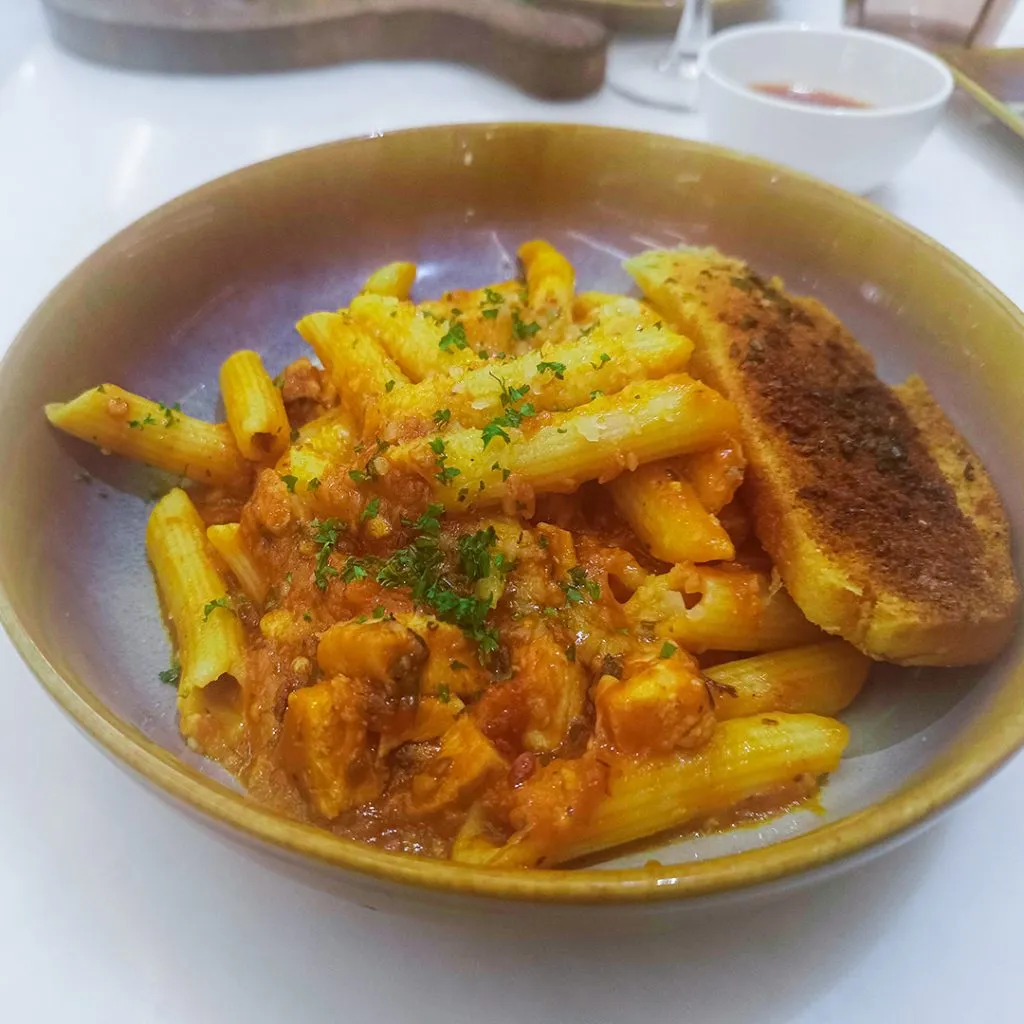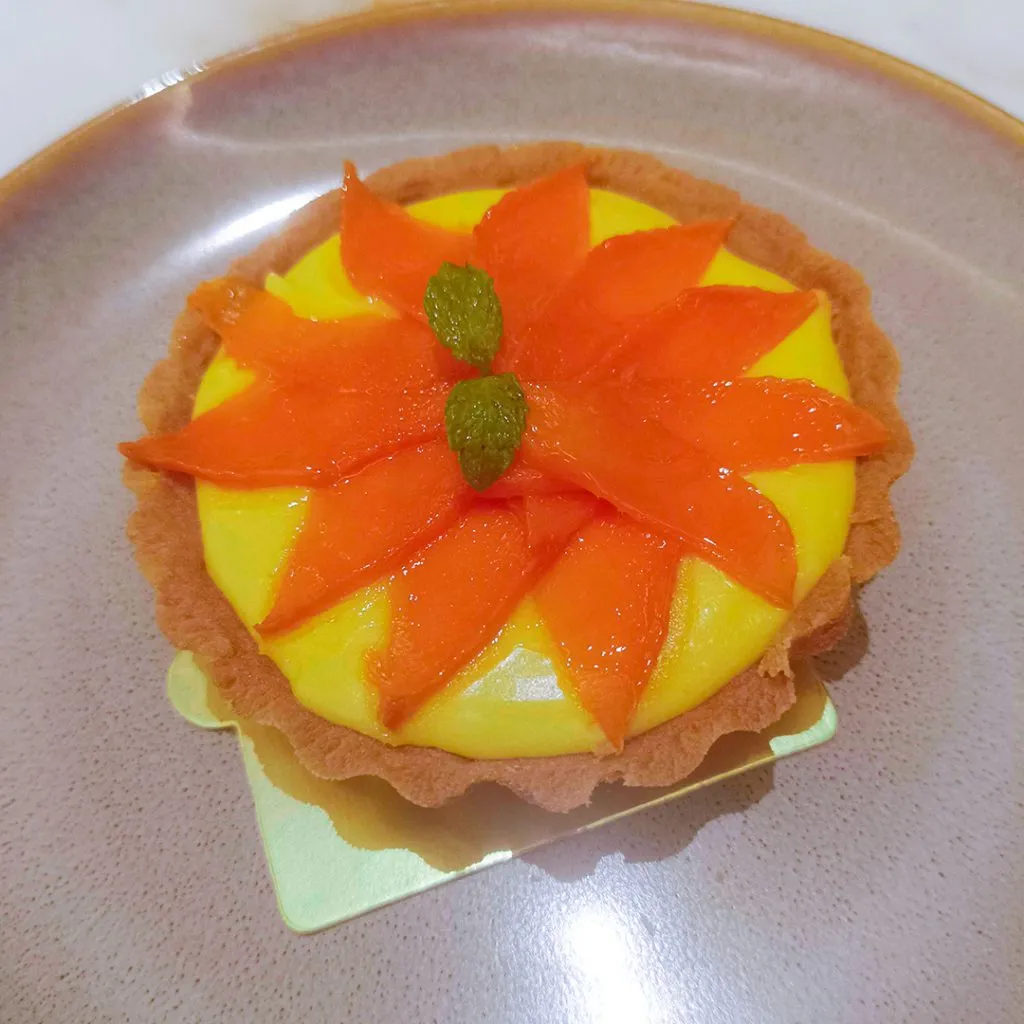 Going beyond these, we also tried our hands at the 'Italian' from the menu and tried 'Firin special Pizza' that came well baked except for some parts, along with a good mix of crunchy onion, capsicum and juicy tomato pieces, cut in small sizes. Unlike its plain appearance, the thick-crust pizza tasted good with enough and the right amount of mozzarella. Following this came Penne with Chicken Arrabbiata Sauce, another dish matching our preferred taste buds. Unlike the nature of Arrabbiata sauce and contrary to our expectations, it turned out to be only mildly spicy and delectable enough to have it all. However, to cut the salty and spicy taste, we gulped in the beautifully decorated Mango Tart, going with the temper of the current season. Needless to mention that the mango slices on top of the cream cheese and vanilla extract turned out to be the best way to call it a day.
As much as we liked the vibrations of Firin, the more it also rolled out to be a bit demanding as the orders took a little longer than usual to arrive. It might or might not happen with you if you are here to not review the food! Having said that, Firin houses courteous staff, and try to let go of all your woos while you are here to enjoy the time with your loved ones. The space also seemed perfect for the people who want to take a little corner and work while devouring the cafe's specialties, but only until it does not become crowded.
On the other hand, even though located inside the hotel, Firin attracts a good crowd, especially in the evening, and here, you expect to see people from all walks of life - all indulging in a deep and loud conversation about their regular lives while sipping their cups of coffee!
For more such stories, follow Local Samosa on Facebook, Instagram, Twitter, and Telegram