From turning the skies clean and unpolluted to reducing water waste, these sustainable tech startups are worth talking about.
We all know how terrible the climate conditions are getting with every passing day and how badly our environment needs a green break! It's high time we take this problem seriously because if the world is on fire, what's the use of it all anyway? And so, it's good to see not just social workers and environmental enthusiasts but also entrepreneurs doing their best not to let mother nature down. Here is a list of some of the best sustainable tech startups that are helping the environment with their technology and innovation and are a must-check.
1. Zunroof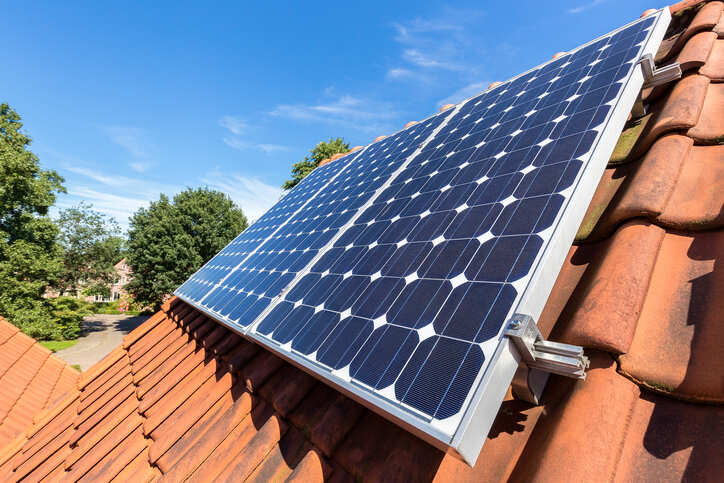 Zunroof has expanded the use of solar energy beyond the industrial sector by introducing it to residential areas. As a domestic tech startup, Zunroof offers solar energy and IoT-based smart energy solutions. Their solar-powered systems have been installed in homes across 75 cities, and they have also developed and assessed solar rooftop systems.
2. Devic Earth
Devic Earth is working towards providing clean air for all and aims to combat ambient air pollution. Its innovative technology 'Pure Skies' is the first air pollution control technology that improves air quality over large areas. The tech start-up claims that it has improved air quality in factories across India and has covered 150mn square feet of clean air area so far.
3. Ace Green Recycling
This startup has developed a clean and efficient lead-acid battery recycling technology and uses a range of metal waste to produce a variety of reusable battery materials. They claim that these batteries work smoothly at room temperature and cause no air or metal emissions leading to less environmental damage caused by batteries otherwise.
4. Sea6 Energy
This one is converting biomass (renewable organic material that comes from plants and animals) into biofuel as well as bio-renewable products, and plant stimulants, and replacing plastics and chemicals with them. They recently even bagged an investment of $9 million in funding from a Netherland-based company, Aqua-Spark, for their innovation that turns seaweed into sustainable products for different industries such as agriculture and animal health.
5. Boon
Boon provides a water purification solution with a motto of enabling access to clean drinking water across India. With the help of their solar-powered remote sensing water purification systems, which they call water ATMs, this homegrown cleantech startup is providing clean water. Other than this, Boon is also helping people move away from plastic bottles to glass ones with its Water Cube machine that washes, sterilizes, fill, and seal glass water bottles.
6. Zenatix
Zentrix is a data-driven energy efficiency startup that helps banks and large retail chains save upto 10-30% on electricity spent with its WattMan, an end-to-end IoT-based building management system (BMS). They have worked with over 500 retail outlets, including bank branches and ATMs, and also offer cloud-based energy and asset management solutions to companies in UAE and the Middle East.
7. Log9 Materials
Log9 is an indigenous deep-tech and advanced battery-tech start-up that offers batteries that charge 9x faster, last 9x longer, and offer 9x higher performance and safety. It is the only Indian company today that holds in-house competencies ranging from electrode materials to cell fabrication to battery packs. Recently, they launched India's first commercial Li-ion cell manufacturing facility at its campus in Jakkur, Bengaluru. It is at the forefront of redefining technology and rewriting the potential of the EV mobility and energy storage sectors.
For more such stories follow Local Samosa on Facebook, Instagram, Twitter, and Telegram.
Comments
comments