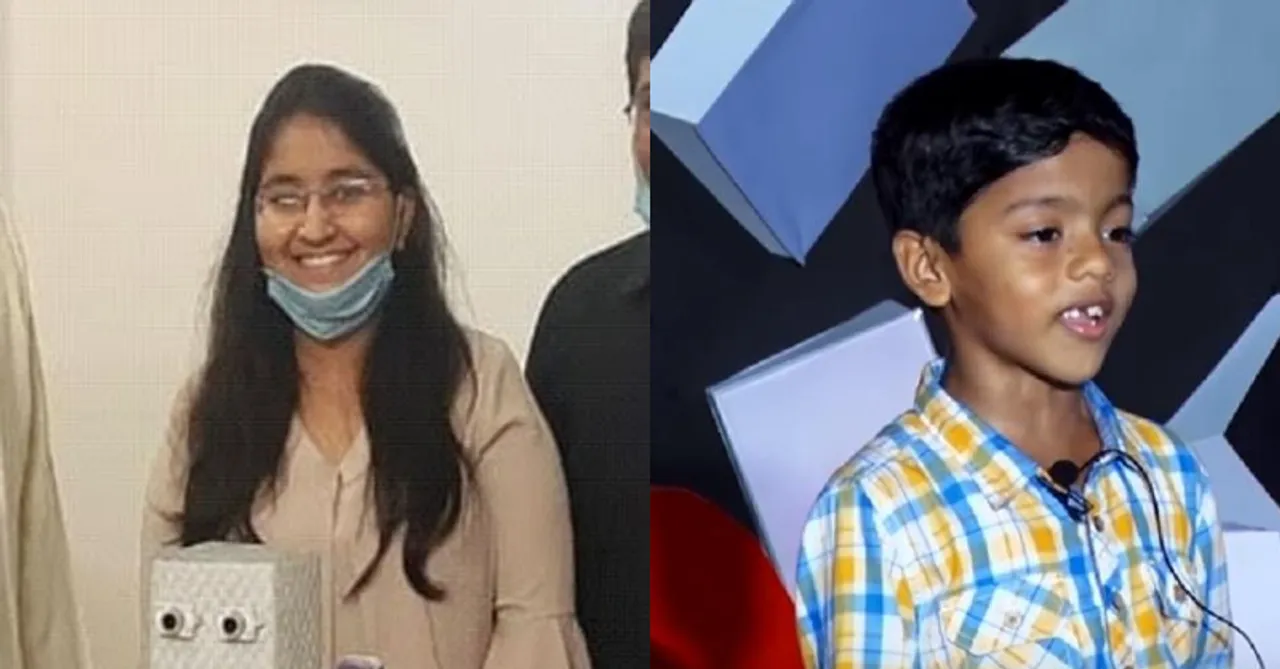 Taking 'Age is just a number' to another level, these young minds have done so much at such an early age that we can't help but praise them. Their innovations are thoughtful, their robots have the power to save lives, and their machines are helping people in unique ways. Say hello to India's young innovators and their remarkable innovations.
With their path-breaking ideas and then mind-blowing outcomes, these young minds have done a remarkable job. From helping the medical workers to saving bees and coming up with their own search engine, these youngsters surely have a bright future ahead. Keep reading to know more about India's young innovators who are here for the long run.
1. Nihaal Singh has made a cool PPE suit for doctors!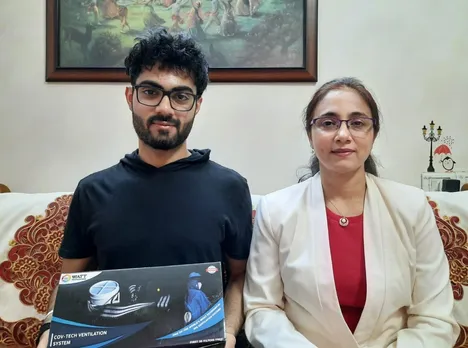 Nihaal Singh is a student of KJ Somaiya College of Engineering in Mumbai. When he saw his mother sweating and working tirelessly in the PPE Kit during the pandemic, he decided to do something and ended up designing a cool PPE kit. Due to the lack of ventilation, the regular PPE Kits are hot and end up drenching the healthcare workers in sweat. His cool PPE suit 'Cov-Tech' takes the surrounding air, filters it, and then pushes it into the PPE suit. It ensures a complete air seal while providing fresh air to the user every 100 seconds. How cool is that?
2. Akanksha Shrivastava with her father invented a Medi Robot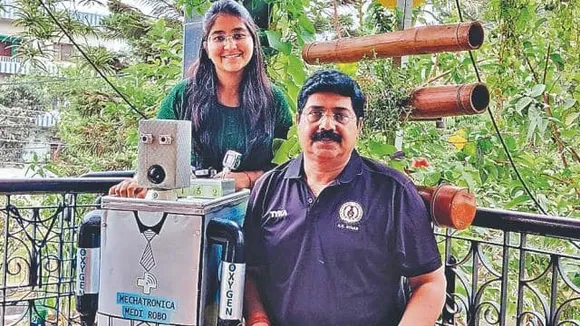 Seeing the risk that the frontline workers and especially the medical staff have to face while treating the patients, Akanksha Shrivastava and her father Yogesh Kumar from Patna invented a medi-robot that can examine the patients for vital parameters like checking the amount of glucose in the blood, oxygen rate, heart rate, temperature, BP, weight, ECG, etc. The robot can even sanitize the hospital wards using liquid sanitizer. It will definitely be a big help in reducing the risk of exposure for the frontline workers. 
3. Abhik Saha started his own search engine and now runs a website designing company
Abhik Saha, a student of Don Bosco English Medium school in Jalpaiguri district of North Bengal, came up with a brand new search engine ' Origgon', where one can find optimal search results based on reviews and suggestions by other people with similar queries. Not only this, Abhik has even designed 8 phone applications ranging from website building to providing free video tutorials about computer programming & developing languages, to 3D games, to even an agriculture App that notifies farmers of the latest news about crops and techniques. He now runs Arnabhik Corp, a website designing company with an international clientele.
4. Armaan Gupta and his Remote controlled Mopping Machine!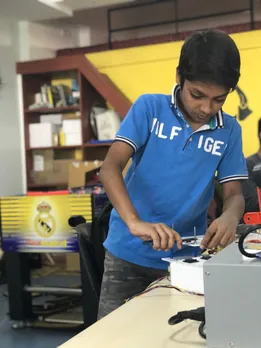 After spilling juice on the floor, and worrying about how his mother will scold him, this 6th-grade student invented the cleaning machine that will work on the remote control. Armaan used to spend hours after his school working on this mopping machine. This one of its kind device has detachable sponges and can be used to clean different surfaces.
5. Kalyani Shrivastava is the one who built the cheapest AC!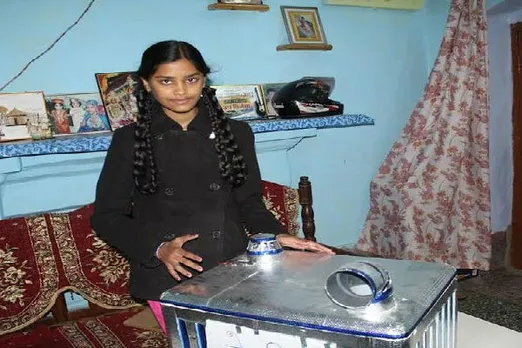 In 2019, Jhansi's Kalyani Shrivastava built an air conditioner that cost Rs 1,800 to save them from the unbearable heat during the summer season. This AC works on the principle of solar energy resulting in no electricity consumption and thus, now people don't have to worry about the electricity bills. Besides being a tech-geek, this one of India's young innovators is also an amazing singer and has won over 50 prizes for singing in local competitions in different cities.
6. Kavya Vignesh is the developer of a Bee Saver Bot
In 2017, Delhi's Kavya Vignesh developed a Bee Saver Bot 'Lightning McQueen,' that removes honey bees safely and carefully without harming them or humans. She was only 12 when she came up with the bot with 8 fellow students and 2 teachers. Kavya has been practicing Robotics since she was 9 and has won several medals and competitions in Robotics in Delhi. Kavya's team has been India's youngest ever team to qualify for the First Lego League-European Open championship in Denmark. Kudos to them!
7. Saarang Sumesh made his first robot at the age of 4!
At the age of 4, when most of the kids are playing and preparing for school, Saarang Sumesh in Kochi made his first-ever robot. Yes, you read that right! This kid has not just created one robot but has innovated many other cool things such as a walking stick for the blind, a cleaning robot, a robotic hand, an electronic clock, and a smart seatbelt. In 2016, Saarang was the youngest exhibitor at the largest Maker Faire in the world in the US, which later led him to become the youngest TedX speaker. We couldn't stop listening to him. Tap &feature=emb_title" target="_blank" rel="noreferrer noopener">here to hear one of India's young innovators.
For more such stories follow Local Samosa on  Facebook,  Instagram,  Twitter, and Telegram.