Look through the diverse categories of these brands for period essentials like menstrual cups, intimate wipes, period panties, pantry liners, and much more.
Long gone are the days when menstruation would be a hush-hush topic gradually, but people are accepting "period" as a natural and scientific phenomenon in the body and are openly talking about it. In such a case, there are a lot of brands coming up with various products to provide comfort to the people during their menes. Glad that comfort now does not just include taking care of mood swings, but also addresses issues like rash free pads, on the go heating patch and emergency stain removers. Yes, these products do exist in the market now, and now is more than ever makes sense to invest in a good period essential kit.
And not just comfort, brands have also introduced products that are sustainable and environment friendly. According to Central Pollution Control Board report for the year 2018-19, around 12.3 billion sanitary napkins amount to 113,000 tones of waste every year in India. Hence it is a high time that we shift towards less-polluting and environment friendly alternatives. Menstrual Cups, Reusable Cloth Pads are Period panties are a great alternatives.
Today, we are talking about a few brands of period essentials like pads, menstrual cups, and many more.
1. Menstrual cups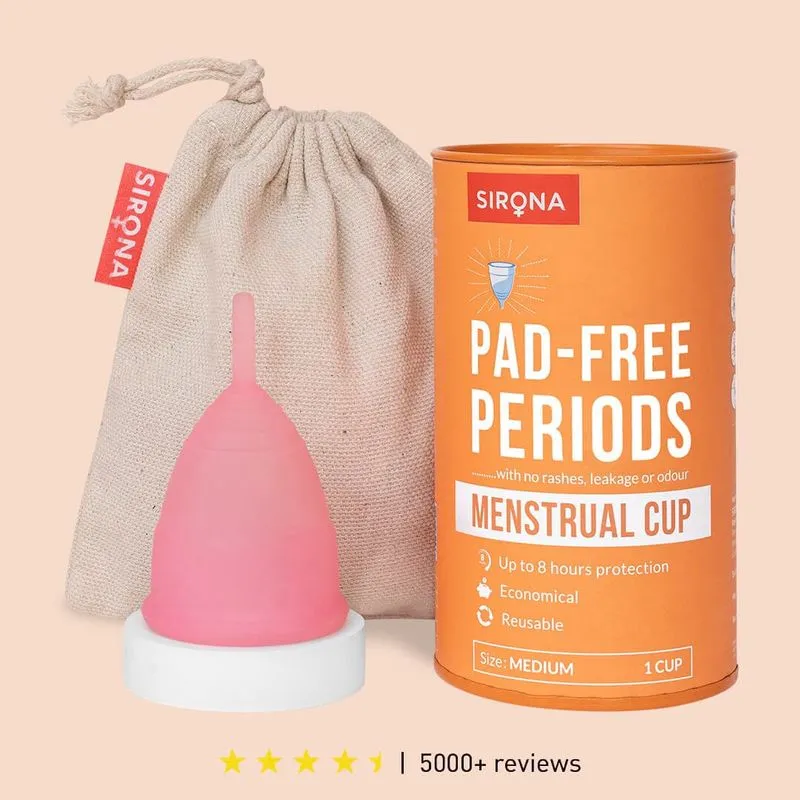 Menstrual cups are great alternative to pads and are gaining immense popularity amongst women on the go. And in case you are planning to try, you can check out the menstrual cups from Sirona which promise to give up to to 8 hours of protection, not lead to rashes or dampness, and lasts for up to 10 years.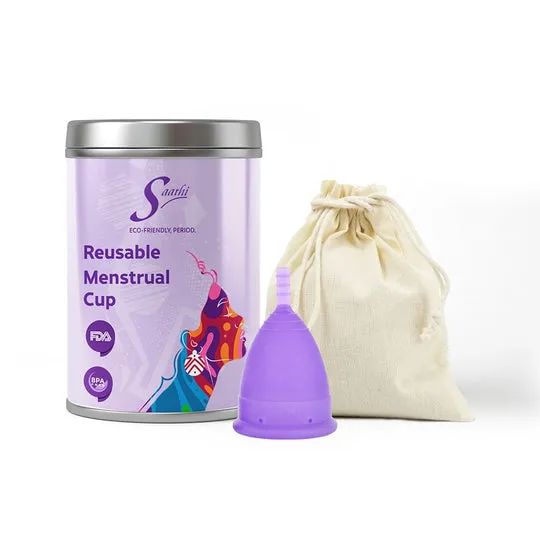 Other than that, you can also try the reusable menstrual cups from Saathi that are soft and flexible and creates a vacuum seal against your vaginal walls leaving no room for leakage. Moreover, once the cup is filled, you can rinse, wash and reinsert the it for another 10 to 12 hours of protection. These cups last for up to 2-5 years.
2. Sanitary Pads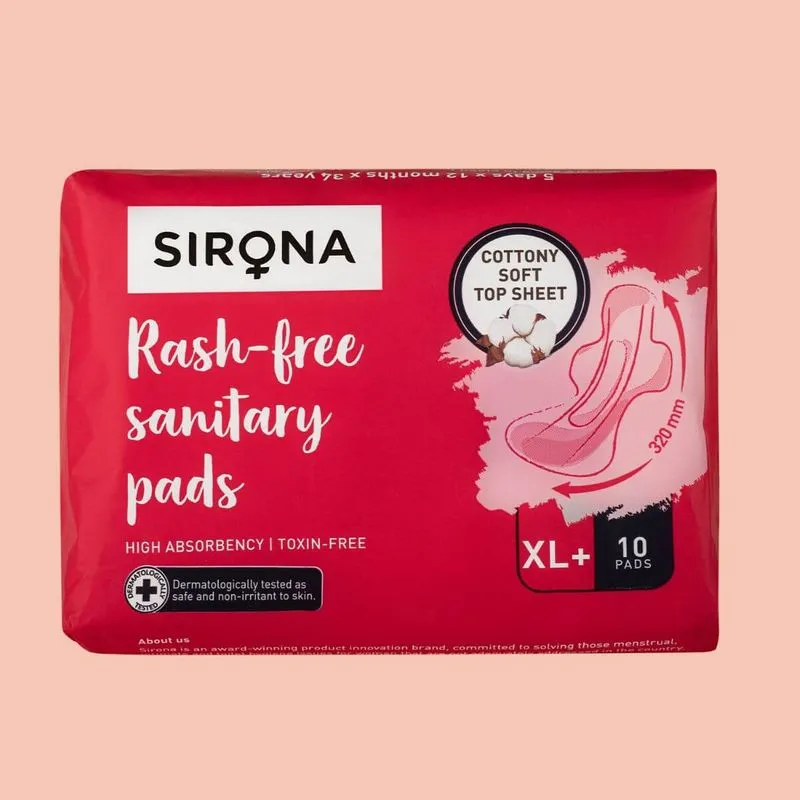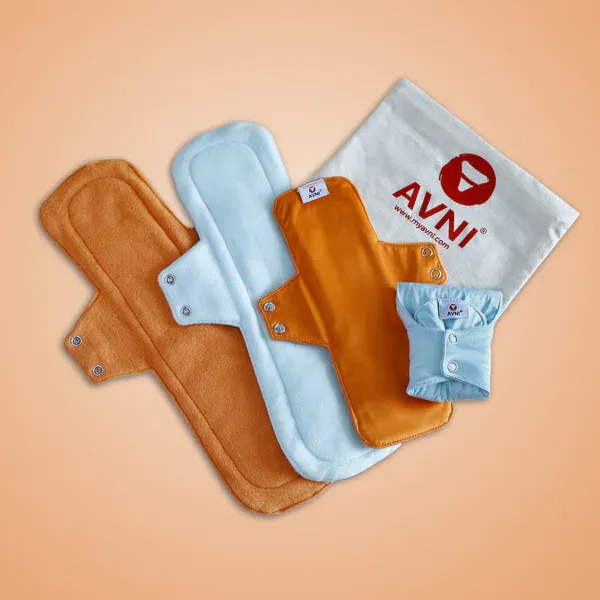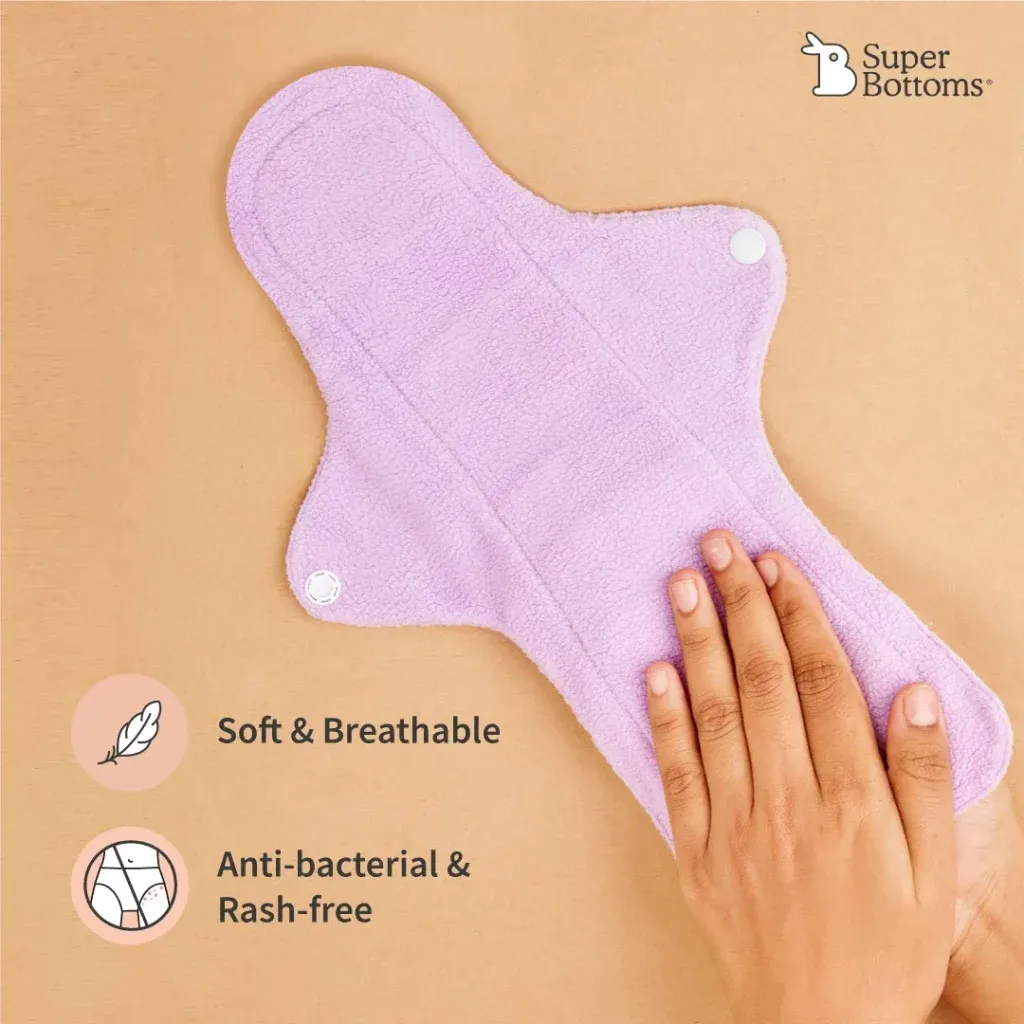 And if you are comfortable with the sanitary pads only, you can also choose the sanitary pads by Sirona which have a cotton soft top sheet and prevents rashes and irritation. Moreover, have you heard of polyester pads? Well, they are not just absorbent but also reusable. The polyester pads by Avni have Microfleece polyester dry feel top, ultra-absorbent polyester core, and laminated leak-proof bottom with two vertical metal buttons. Another option for you to try is cloth pads by Super Bottoms which are said to provide wide coverage and flow lock protection. This might give us a good alternative to plastic and chemical-based sanitary napkins.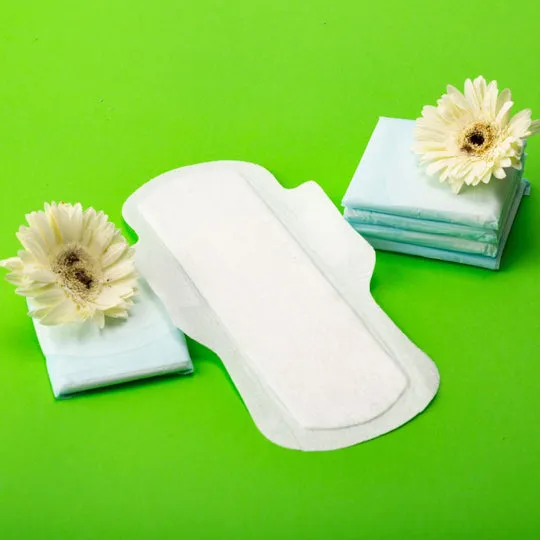 To meet with the same problem, Saathi offers bamboo and banana fibre biodegradable sanitary pads which are designed from locally sourced ingredients to ensure you have a sustainable menstrual journey! These pads are antibacterial and provides soft gentle skin comfort and rash-free experience.
3. Period Panties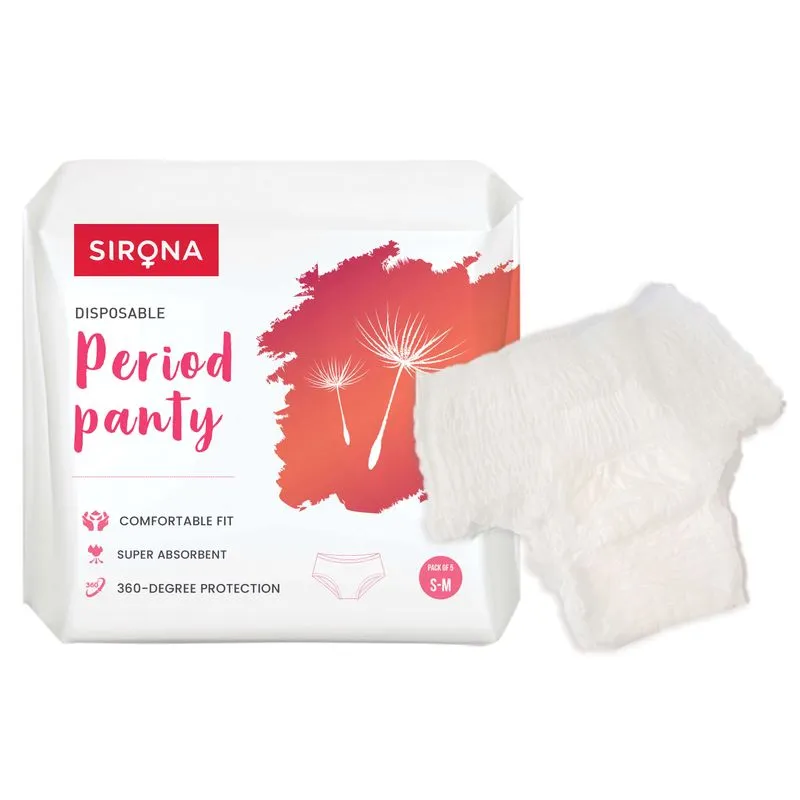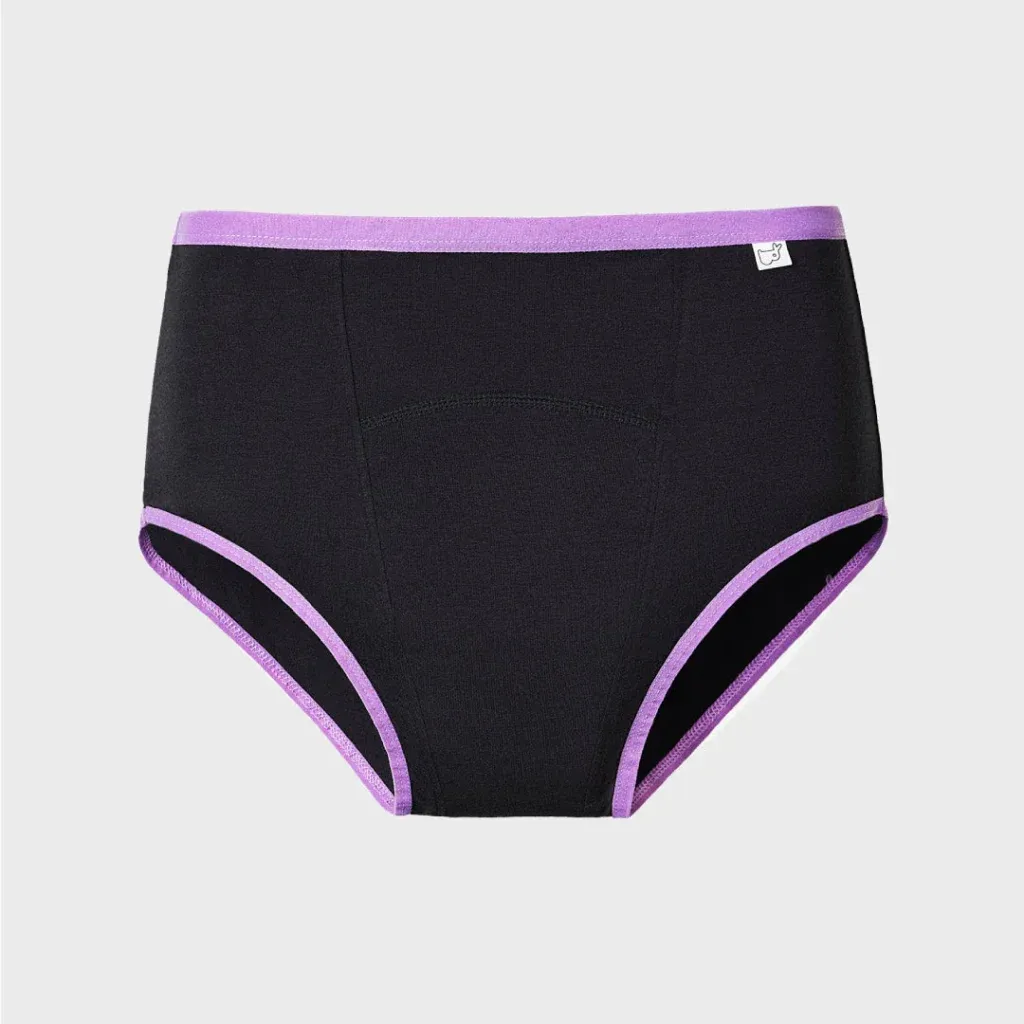 Period panties are designed to provide us the comfort. Hence, don't forget to take disposable period panties from Sirona for a comfortable experience along with the pads and the cups. You can also check Super Bottoms which offers comfortable, soft and rash-free panties which are absorbent and leak-proof so you do not have to think about stains and leakage. The four-layered antimicrobial underwear is a perfect blend of bamboo, pure cotton, and lycra assuring 8-10 hours of dry comfort and absolutely zero leaks. Moreover, this is specially designed for new mothers facing incontinence and bladder leaks postpartum.
4. Panty Liners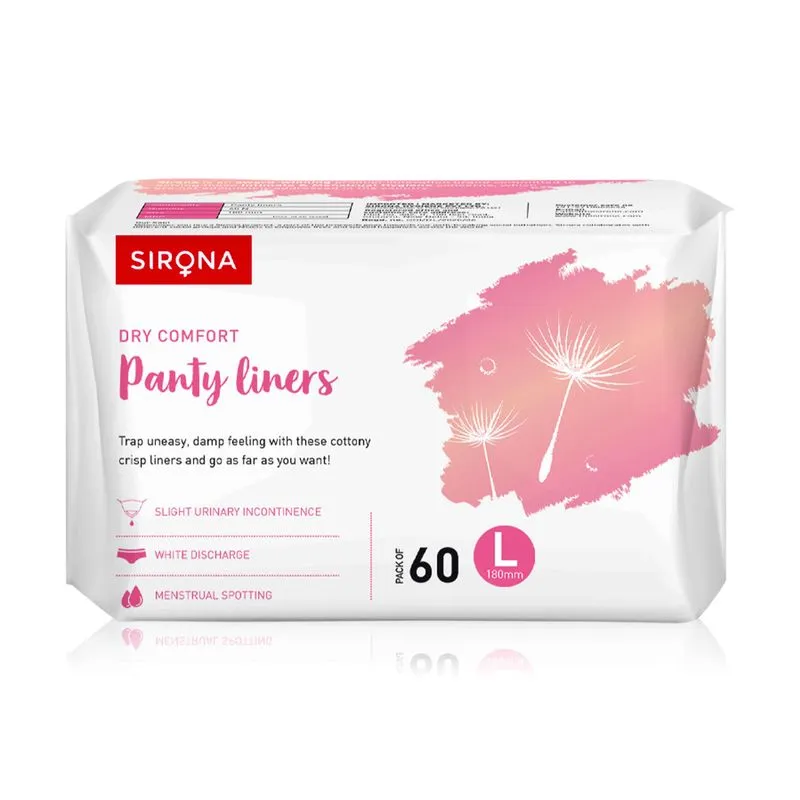 You can also keep panty liners in your collection for smooth menstruation days. You can check out panty liners by Sirona that are even thinner than the pads and provides relief from the damp feeling with their cotton crisp liners.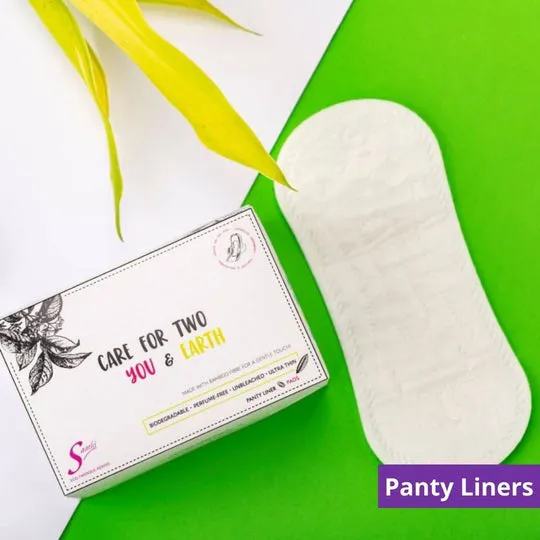 You can also check out the bamboo fibre biodegradable panty liners by Saathi that are ultra-thin, antibacterial and breathable for rash-free periods.
5. Sanitary Disposal Bags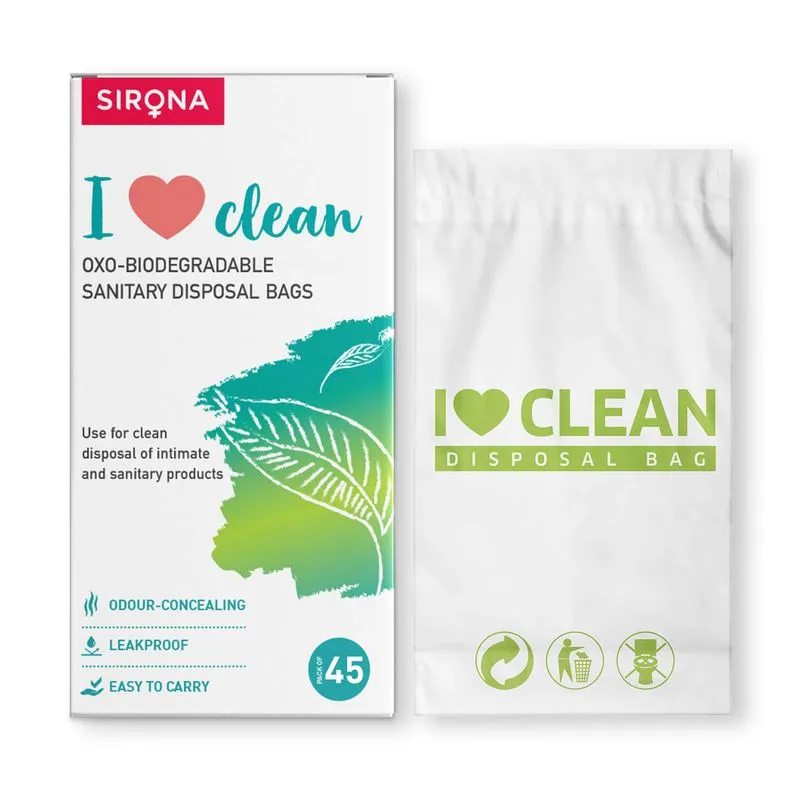 Disposing of the pads does not seem to be an issue as you can check the sanitary disposal bags by Sirona made with oxo-biodegradable material and let go of the worry to properly dispose of sanitary napkins and other sanitary essentials. Of not this, you can also check out the natural garbage bags by Saathi that help you remove the waste without hampering the environment.
6. Tampons and Tampons applicator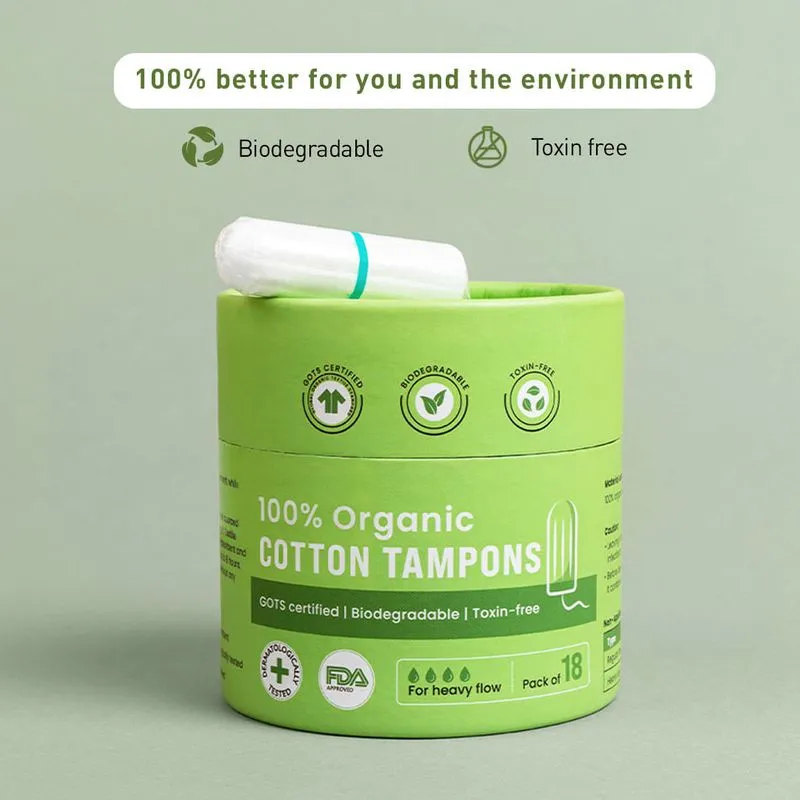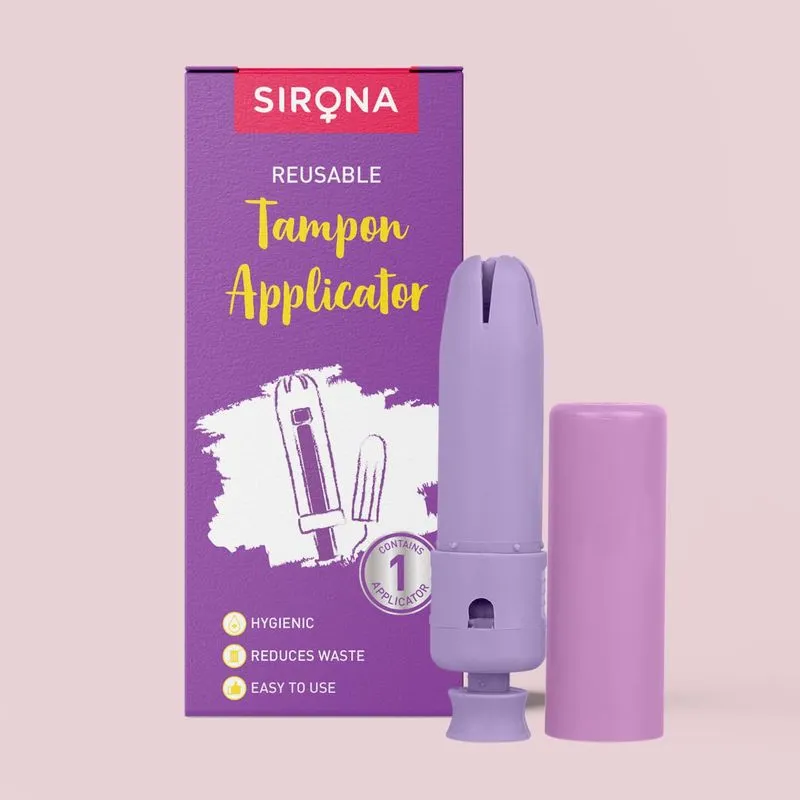 Cotton tampons are one of the period essentials that you must not miss and which are said to be 100% organic. So, check out the tampons by Sirona and the reusable tampons applicator to prevent waste and have a happy period days.
7. Pain Relief Patches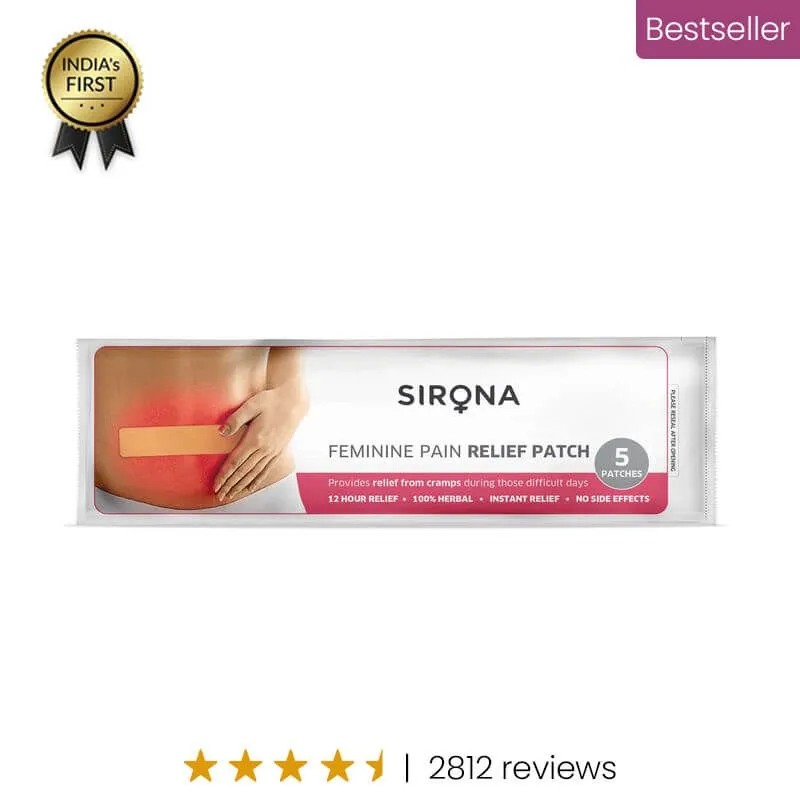 If you go through a lot of pain during periods, the period days might be much more difficult for you. During such times, you can try your hands at relief patches by Sirona that promises to provide relief for 12 hours and has no side effects.
8. Intimate Wipes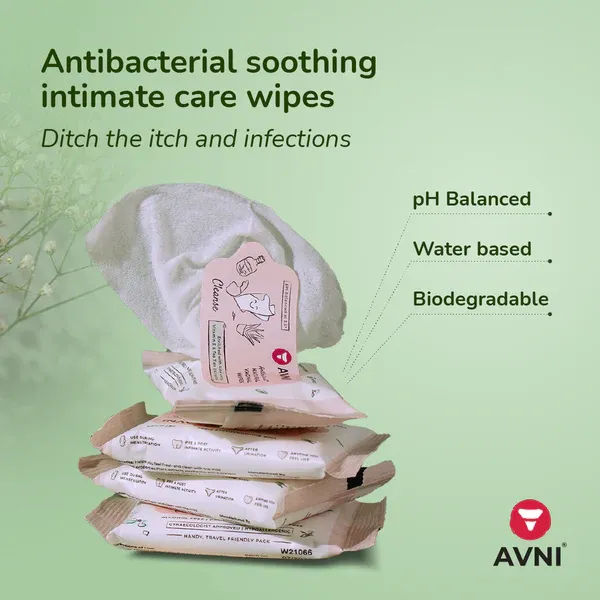 Along with this, you can also order intimate wipes by Avni which are promised to be antibacterial. Why? Because intimate wipes are one of the most essential items during periods and help you stay away from any kind of infection and rashes.
9. Stain remover detergent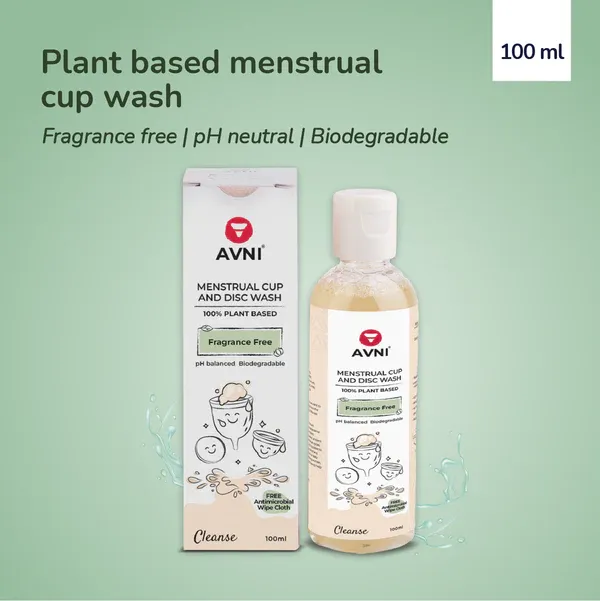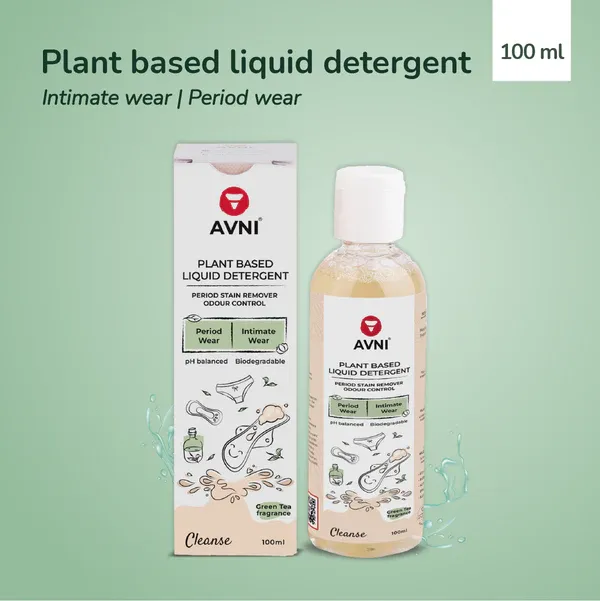 When it comes to using reusable pads or menstrual cups, washing them properly always becomes a challenge. To meet the same, you can check out Avni's stain-removing detergent which is a 100% plant-based liquid wash for menstrual cups and stain-remover liquid wash for cloth pads, period panties and panty liners and undergarments that ensures odor control.
10. Wet pouch
Wet pouches are another addition to the list of period essentials that make your periods hassle-free. So, if you are looking forward to budget-friendly options for your requirements, you might want to give the ones by Supper Bottoms a shot!
11. HERmengency hamper by Plush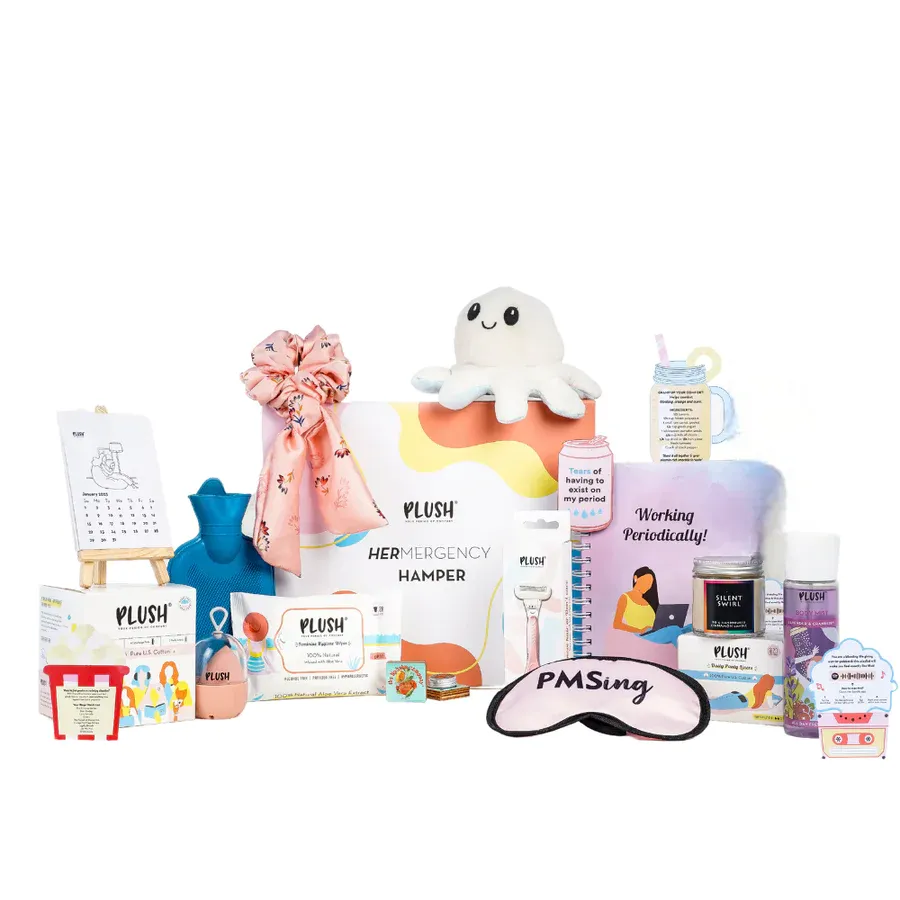 Oftentimes, menstruators go through a lot of body changes and mood shifts during periods. While you cannot control these transitions, you can surely go for a self-care treat by Plush. The brand offers a pampering self-care kit called HERmengency hamper that includes a pack of 14 ultra-thin cotton sanitary pads with 2 Panty liners and a separate pack of 20 panty liners to give you a comfortable experience, both during your period and non-period days. The package also comes with a hot water bag to help soothe your cramps, a candle to create the perfect, soothing environment, and a tiny Plush reversible mood toy so you can portray your period mood.
The pampering doesn't end here! Indulge in some self-care with a lip balm from the Lip Balm company & with Plush's very own Lavender and Cranberry mist calm you and your skin down. The kit also has a body razor that helps you remove body hair easily, a pack of scrunchies to make sure your hair doesn't come in the way & their very own beauty blender for a flawless makeup finish when you decide to conquer the world. The satin eye mask being a perfect addition to the kit, gives you a much-needed good night's sleep.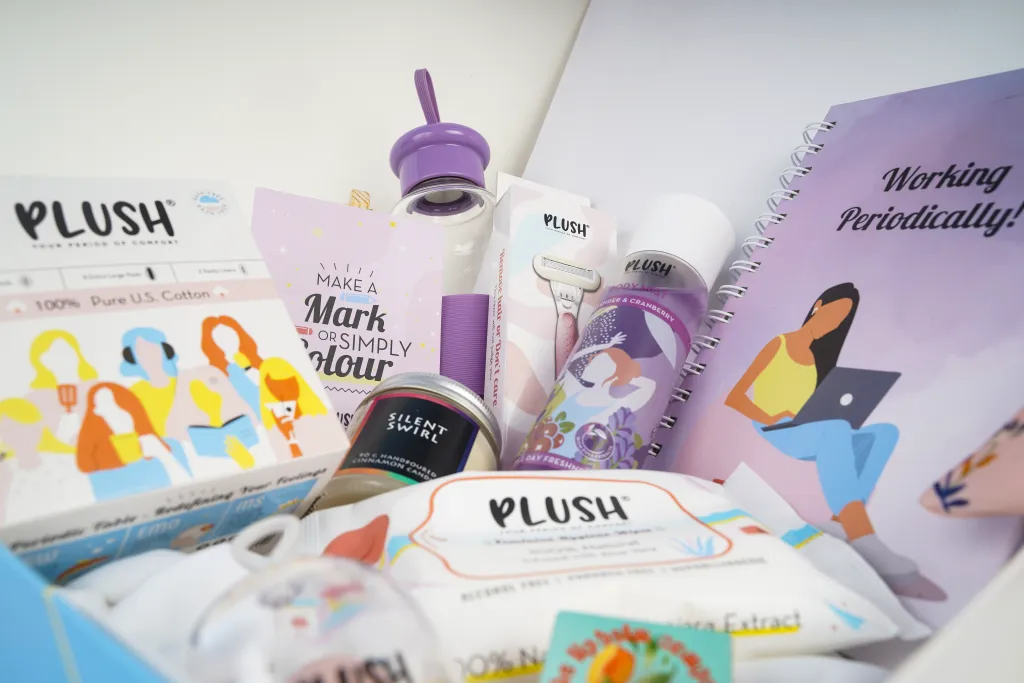 Wait. There's more! A cute, little calendar to help you keep track of your menstrual cycle and an easel stand that helps display it. The hamper has a smoothie recipe card to help you stay nourished during your period, a little magnet for when you want to go quirky, and a spiral notebook to journal your period and thoughts. The kit also has curated period playlists with the Spotify Period Mix Card and a Romcom Movie List Card so that nothing hampers your entertainment during your period. Give yourself a period of comfort with the HERmergemcy hamper!
For more such stories follow Local Samosa on  Facebook,  Instagram,  Twitter, and Telegram.