Started in 2018 for spreading awareness among menstruators, Taarini Foundation has also supported rural communities by teaching them the ways of making cloth pads.
Artika Singh witnessed goosebumps due to happiness when she heard from a community of menstruators in Murshidabad about their shift to cloth pads. The Murshidabad community is one of those rural communities with whom the Taarini Foundation, headed by Artika Singh, worked to spread awareness on Menstrual Hygiene Management (MHM), sustainable menstruation, and reproductive health.
Though this was not the first time when Artika observed the positive changes in the communities, she was happy to see how her NGO had become a medium for the change. "Menstruators in Murshidabad started using cloth pads after we completed our workshops with them. It was and is a matter of pride for us," the founder of the Taarini Foundation, Artika Singh said.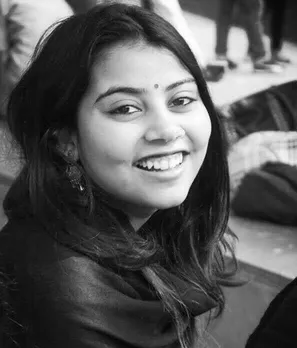 The roots of the Non-Profit Organisation date back to September 2018 when Artika was a fresh graduate in Anthropology from Hansraj College, Delhi, and was planning to work for the benefits of the rural and semi-rural communities. Always involved in projects meant for social work, she realized her calling in "working for menstrual hygiene" and established the Taarini Foundation in Saharanpur, Uttar Pradesh, which is also the hometown of the 24-year-old.
"Initially, we used to identify a few people from the community at the end of our projects to teach them the ways of raising funds. We used to teach designing, operating machines and often provided them with the raw materials for making cloth pads," Artika told while adding that the main aim was to make women self sustain by selling cloth pads within their micro-community.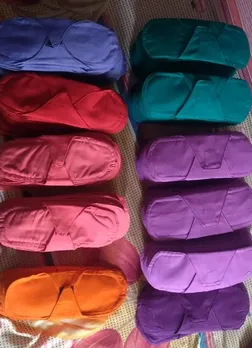 The women, as Artika observed, were hesitant to talk about menstruation. "On realizing this, we also indulged ourselves in providing a safe space for these women where they could easily talk about issues related to menstruation," she said.
Artika, who is also a trained on-field menstrual and sexual health educator, conducted various workshops for the communities in Saharanpur, Patna, Murshidabad, and Delhi, along with in-house doctors. She also organized sessions on reproductive health in schools, colleges and collaborated with various brands for the novel cause. As of now, Artika has worked with 5000 menstruators/young girls through various projects.
Emphasis on research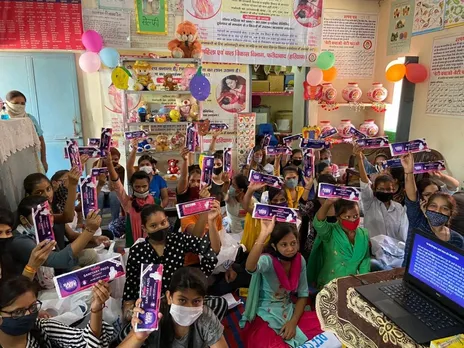 "Before reaching out to the communities, we always make sure to research about their needs and requirements so that we can meet those through our sessions and supplies," she said.
The team had once received conflicting results to their hypothesis while working with a community, which Artika said, was an eye-opener. "We had presumed that women would have been forced by their spouses for unprotected sex after knowing that the men were not using contraceptive methods. However, after talking to the women, we got to know that it was women who were not sure of any "bizarre" object going inside their body, like condoms", she added.
The operations came to a halt when the pandemic hit the country in 2020. The field projects also stopped, making the NGO move to the online alternatives. Due to this, the organization also included internet users of urban areas as beneficiaries and began organizing several webinars, and hosted many LIVE sessions. However, the team worked on their first field project after the pandemic, apparently conducted through online mode in Patna.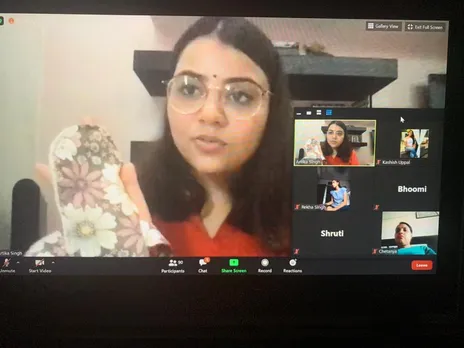 "A semi-rural community approached us from Patna for which our ground staff set up an online meeting. Since then, we have been conducting many workshops like this," Artika said. She also mentioned that the clerical staff and volunteers work with the NGO on a contract basis.
Project MAHINA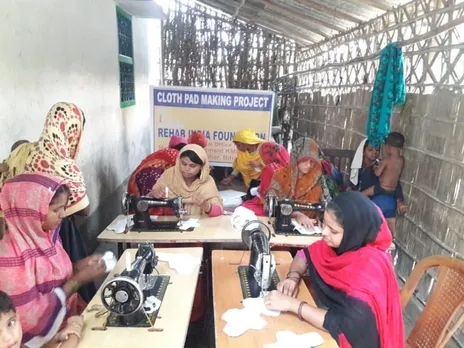 'Mahina' is a local term used to refer to the menstrual cycle, which occurs every month. Aiming to spread awareness on reproductive health and sex education, Project MAHINA is being carried out by the NGO in Saharanpur. "The major difference in our projects after the pandemic is that we, now, include urban population too and project MAHINA is also being organized online where conversations around sexual wellness are taking place," Artika said.
Not only this, but Artika also mentioned she is working on the model of "70% rural and 30% urban" for all the upcoming projects. After all the efforts, it is obvious for her to swing with joy after receiving a call from the community member, who tells her that they have moved towards sustainable menstruation.
Artika had recently received another call from a community member, who she taught the benefits of menstrual cups, saying that she started using them. "When she said, Didi, I have started using menstrual cups, I felt that I was working in the right direction," Artika said with pride.
For more such stories follow Local Samosa on Facebook, Instagram, Twitter, and Telegram.