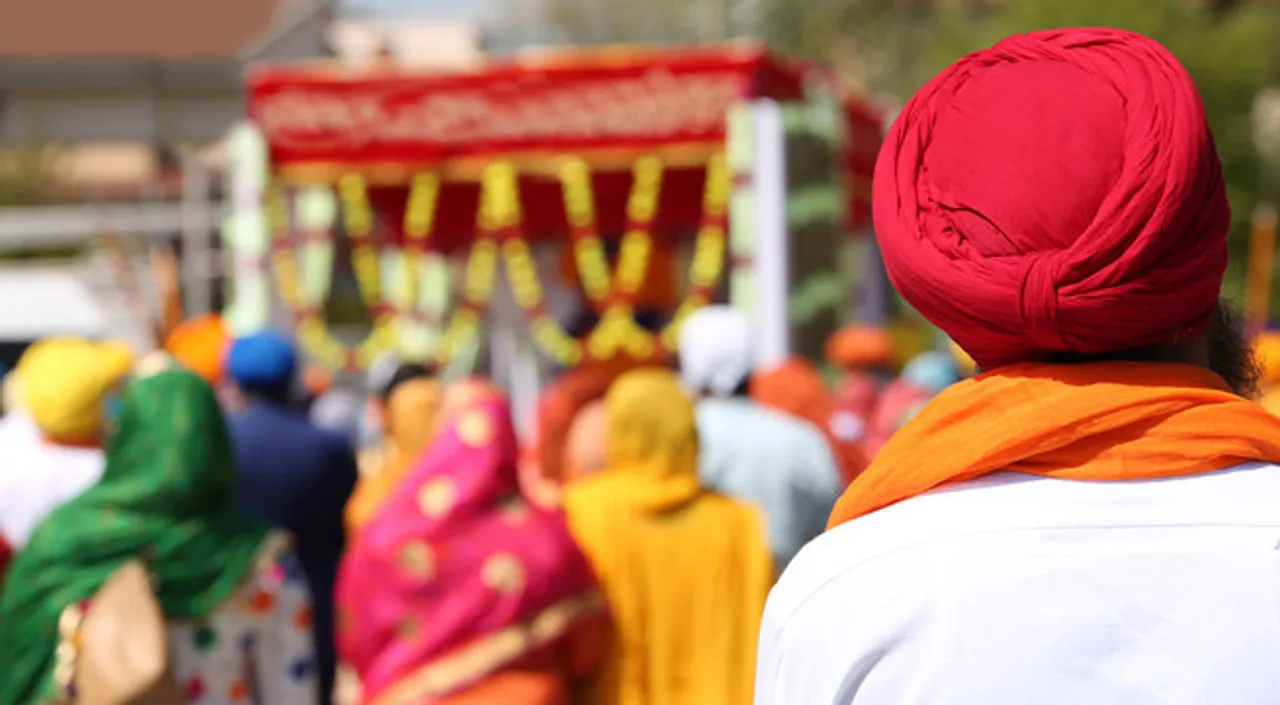 Also known as 'Khalsa Saajna divas', Vaisakhi was chosen as the occasion to transform the Sikhs into a family of saints as well as soldiers, known as the Khalsa Panth in 1699, and is also the festival of harvest.
Vaisakhi is one of the most significant festivals of the Sikh community and is celebrated with great enthusiasm every year on the first day of the month of Vaisakh. The people of the community go to gurudwaras, cook langar, participate in nagar kirtan, and do seva, making it a festival of great joy, peace, and love.
"It's a festival of food and gratitude, I feel. It marks the beginning of the harvesting season and the solar new year and also commemorates the establishment of the Khalsa, a community of baptized Sikhs, by the tenth Sikh Guru, Guru Gobind Singh Ji", told Gurpreet Singh Tikku to Local Samosa, a content creator who find contentment by making content around food.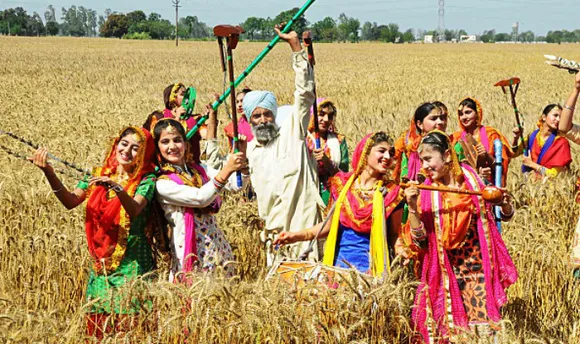 Guru Gobind Singh and the Panj Pyare
It was in Anandpur Sahib, Panjab, in 1699 when Guru Gobind Singh founded the Khalsa after baptizing 5 volunteers from the community. "He chose Vaisakhi as the occasion to transform the Sikhs into a family of saints as well as soldiers. He came out of a tent carrying a sword and challenged if Sikhs were prepared to give their lives to come into the tent", explained Gurkaran Singh, a Sikh filmmaker, actor, comedian, writer, and content creator who makes sarcastic, humorous videos on Punjab, politics, and problems being faced in Sikhi and Punjabi culture.
It is said that there were between fifty to eighty thousand Sikhs present at this meeting, and they were expecting to hear words of consolation from the lips of their Guru. He asked if there was anyone who would lay down his life for religion, and on the third call, a Khatri of Lahore stood up and came forward. After this, he took him into an adjoining enclosure and returned alone with his sword covered in blood.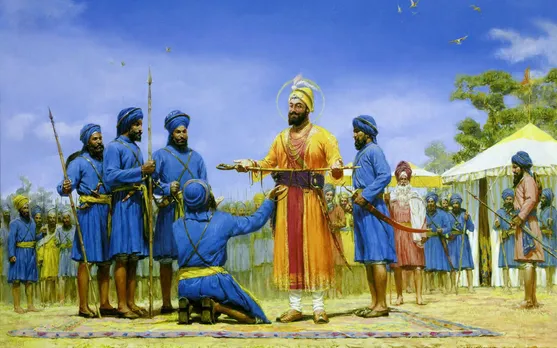 "Guru Gobind again asked another volunteer and repeated the same action four times until five men disappeared into the tent. The crowd was very concerned until they saw all of them return in pretty clothes with guru sahib. These five volunteers, known as the Panj Pyare (Five Beloved Ones), were baptized by the Guru in a unique ceremony known as Amrit Sanchar, which made them the first members of Khalsa Panth", said Gurkaran.
After this, the Guru declared that from that day forward, all Sikh men would be known as Singh (Lion), and all Sikh women would be known as Kaur (princess). "He then also took Amrit from Panj Pyare and became a member Khalsa Panth as well. The Khalsa was also given a distinct code of conduct, including the Five Ks (Kesh, Kangha, Kachera, Kirpan, and Kara), which is followed by all Sikhs', especially amrit dhari Sikhs", he further added.
A celebration that encourages helping others
The festival also has agricultural roots, as it marks the harvest season in Punjab and is a time of great celebration and joy for farmers. The community visits Gurdwaras to offer prayers and sing shabads from Guru Granth Sahib Ji. "For our family, the day starts with Visiting Gurdwara Sahib for prayers and then relishing the Langar and then poora din Parivaar ke saath masti.", said Gurpreet Singh Tikku.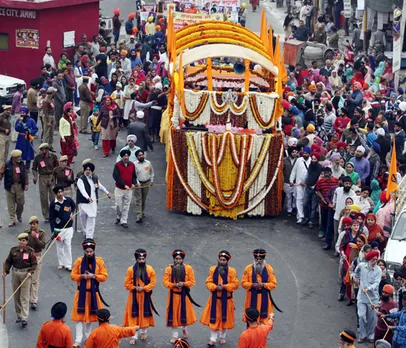 Nagar Kirtan, a religious procession, is also carried out in the streets in the presence of panj pyare and Guru Granth Sahib ji in a decorated palki. "The Sangat sings hymns and plays gatka (Sikh martial art) followed by langar all the way. Seva is another important tradition where people make donations to gurdwaras and other charitable organizations. This is seen as a way of giving back to the community and helping those in need", said Gurkaran.
A festival of happy meals
During Vaisakhi, the Sikhs take their Langar even more seriously and organize community meals for everybody, irrespective of caste and religion. The rich and poor sit together and eat vegetarian food, and we think that's the most beautiful part about it. The food is prepared by volunteers, and it is served on plates made of steel or other durable materials, reducing waste, and promoting sustainability and love for the environment.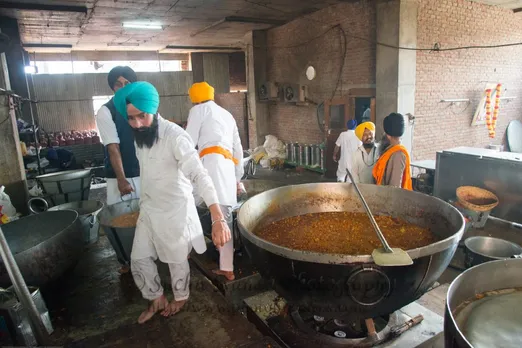 "Langar is a vegetarian meal that is free and open to everyone, regardless of caste, religion, or social status. It is a way of promoting equality and sharing, and it reflects the Sikh belief in seva or selfless service. Food plays an important role in the Vaisakhi celebration, both as a way of bringing people together and as a symbol of Sikh values like equality, sharing, and selfless service", shared Gurkaran.
On the other hand, the families also cook traditional dishes like Poori Aloo, jalebi, meethe peele chawal, pakode wali Punjabi kadhi and celebrate the vibe of this festival in a delectable manner. "As a Kid, visiting Gurdwara Sahib for Darshan and then having Langar has to be my best Vaisakhi Memories. We used to stand in long queues for our turn of Parshad. All the effort was worth it once you relish the first bite of the Langar. Also, the best moments used to be when I would smile and request two servings instead of one, which would get accepted as well", said Gurdeep Singh Tikku while smiling.
Note: Most of the information in this piece was provided by Gurkaran Singh, who is an actor, poet, and entertainer. Follow him for more such content here.
For more such stories follow Local Samosa on Facebook,  Instagram,  Twitter , and Telegram.