On National Safe Motherhood Day, we spoke to a few mothers who shared their stories of travelling experiences with kids and while being pregnant, along with a few tips that might come in handy to you.
The initial phases of motherhood come with their joys and feelings. While many mothers prefer to have secluded and private time with their new-born till they grow old, some venture out of their homes to see the world, along with their little ones whom the whole world is new. This story is about all the mothers who fall into the latter category. Herein, we talked to a few frequent travellers from across the country who did not give up on travelling post giving birth. If you are an expecting mother or someone who is already ready to explore the world with your kid, you would certainly not like to miss reading about these mothers sharing travelling experiences with kids!
Overcoming harsh times during pregnancy
Choosing a trip to Paris in October for the Babymoon, along with my elder daughter, was not a good decision. The temperature of Paris was down to -7 degrees, and I wasn't able to adjust to such a major shift in temperature along with my condition. I was suffering from frequent urination, we were shivering, and we had to stay inside the hotel for three days. We consulted many doctors, and they were charging 10k just for consultation as they could not prescribe me medicines since I did not carry my pregnancy papers. No one at home could send me my documents, so even the people at the pharmacy did not give me any medicines. The hotel staff was cooperative enough to make the room temperature 35 degrees so I could do the regular routine work the least. After 3 days, we left for Geneva, where, to my surprise, we found a homeopathic centre that provided me with basic medicines and ayurvedic medicines that gave me relief.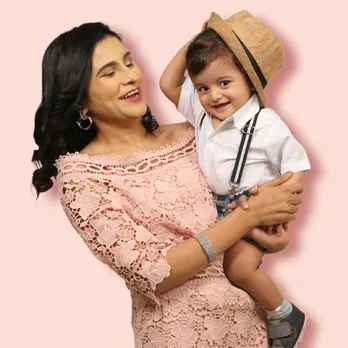 In all of this, I had my elder daughter with me, who I had to look after, too, as she was so young and her health was equally important. So, with such a young child and me being pregnant, I learnt from the Paris trip that pre-planning a trip is all the more important. Check for the temperature, the health conditions, and everything beforehand, especially while planning your Babymoon.
- Snehalata Jain, Mumbai
The checklist that made our trip memorable
This was our very first international trip with my 1-year-old. We planned a trip to Bangkok to celebrate his 1st birthday in January 2020. This was the time when COVID-19 had started hitting. There were around 6 cases in total in Bangkok at that time. We enjoyed every moment and had fun. People usually ask how we managed to do that, about flight, and especially how we managed food as we are pure vegetarians along with the COVID situation. But for me, that was the first time my baby enjoyed playing on a beach. Otherwise, he was scared a lot, and we used to think he didn't like beaches.
Our only challenge was that all adults (family members) could not go at once to have fun. So, we took turns so that we could enjoy ourselves and take care of the baby at the same time.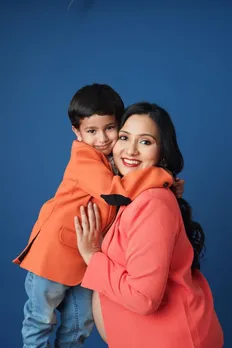 There were a few things that we focused on while booking our trip to Bangkok and after reaching there. I still follow these. We booked tickets as per the baby's sleep schedule so that they can sleep throughout the journey. I carried raw homemade food items like ragi, jaggery, flour, etc., as my child doesn't like outside food. We also booked hotel rooms equipped with kitchens or ensured the staff could cook on my behalf. We took some of his favourite toys and books to entertain him during long-distance and local travel. Keeping the COVID-19 condition in mind, I tried keeping my 1-year-old away from people. Along with this, I always kept his mosquito cream and medicines. Though after reaching back to India, my child and I got a fever that lasted just 2 or 3 days, and we went to our regular daily routine before. It is always advisable to check for the conditions of viruses and infections if travelling abroad. - Swapnil Dwivedi, Bengaluru
Pregnancy did not change the travel plans
I have always been fond of travelling and exploring new places with my partner. When I was pregnant with my first child, I was told that life would not be the same after becoming a mom. However, we continued to travel with our kids. During my first pregnancy, I travelled to Thailand, and during my second pregnancy, during COVID-19, we managed to explore North-east places like Darjeeling, Sikkim, Gangtok, etc. Now, it has become our kids' birthday ritual to see a new place every year. We are not in a hurry to cover the world but explore one place at a time – soak in the beauty of that place, understand the life of locals, learn from experience, and then get back to our corporate life, save, and then explore the next one.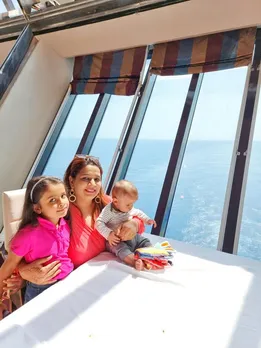 I believe that what children learn from travelling is far more than what they learn in closed classrooms. The world is their classroom when we choose to travel with them and show them new places, new cultures, and ways of living. Travel changes the perspective towards life, and I can see the difference in my kids. They have learnt to be very adaptive, outspoken with strangers, and can live on minimalistic needs.
- Silky Puri, Gurgaon
Started slow and now are travel partners
We started slow, precisely, with a 3-hour-road journey from Bengaluru to Mysore and then gradually started increasing our radius. Later, we also went to Maldives, when he turned nine months older in October 2019. He was so excited to see fish swimming around us while we were in the water villa. It was amusing to see my child experience all his firsts with me; his first sunset by the beach, first boat ride, first snow, and everything that makes travelling special. Similarly, I travelled extensively with my older boy before he turned one. There was a long pause because of COVID-19, but we then became a squad of road trippers. We took off and stayed out for months once.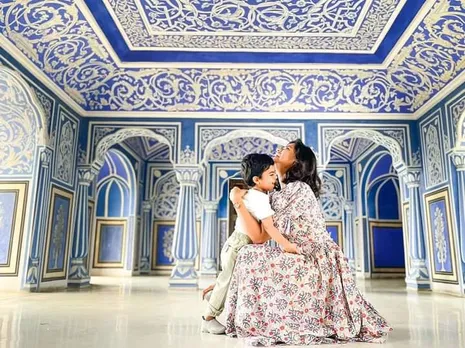 Travelling with kids is a delight and can also be a disaster if we don't have our expectations in place. You can plan everything and still not be able to follow a single thing from the plan! My lesson about travelling with kids is that mould your plan to accommodate your child's needs. The best time is when you have not started solids, so there is one less thing to worry about. And when in doubt, carry your stroller.
- Nikita Mathur, Bengaluru
Patience and a positive attitude are the lessons
When I was pregnant with my first child in 2017, my husband and I decided to take a flight to Goa for some relaxation before the baby arrived. The entire journey of the trip was wonderful. Recently, I also travelled with my two kids (a five years older son and a year-old daughter) to the Maldives. One of the highlights of the trip was we managed to do all the water activities like scuba diving, shark excursion, fishing, and much more.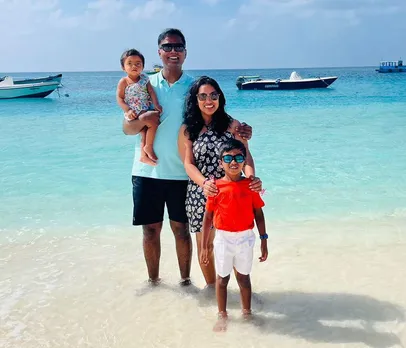 I have learnt a lot from these experiences too. When travelling with young children, things can often go differently than planned. There can be unexpected delays, changes in schedules or accommodations, and other unforeseen challenges. One of the biggest lessons I learned is to be prepared and adaptable. Travelling with children can be tiring and stressful, but staying patient and positive can make all the difference. So, I have learnt to keep a positive attitude. Finally, I have learned the value of spending quality time together as a family.
- Saranya Prabhu, Bengaluru
When the kid was lost in a foreign land!
We have had our share of bitter-sour experiences. When my kid was just 8 months old, we had to see a situation with him puking it all out as the flight was taxing on the runway, just before the take off. Once, at Jerusalem, he had also wandered off and went out of site. Gosh, my heart almost went numb that evening! It was only a friendly local who brought him back to us. 
We have travelled to Greece, Turkey, and far-off places like Brazil & Argentina, Mexico, and Norway with our kid and I can say that travelling with family is so very different from couple travel. Amazingly, young kids connect with other kids with such ease, and so we made friends on the go, learning more about their cultures, and stories from places far and wide. We have also learnt along the way how it is vastly more important to spend money on experiences rather than on things.
Travelling with our kids has made us more adventurous!
- Mandavi, Mumbai
Making the kid learn from the trips
My kid was one and a half years old when we decided to take a trip to Dubai. He was an infant, so I had to take extra care while packing things, especially food. We booked everything beforehand and the whole trip was amazing. My kid and husband were cheerful throughout the trip as we went to the fish aquarium, and took a jeep safari to the dunes. We had local food and let our kid try the same too. But, what made this trip much more memorable was when my kid spoke for the first time. We met three boys who hailed from Pakistan and my kid called them, "bhaiya". We were elated to hear that. Since then, he started speaking.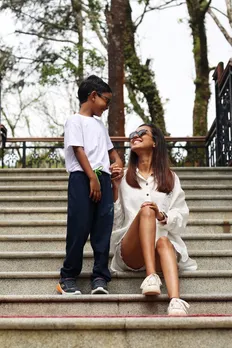 So, I always have one goal while travelling and that is to tell my kid about the place, and new experiences. We make sure to travel either in forests, tree houses, mountains, and beaches so that he learns something new on every trip.
- Sulata Mitra, Bengaluru
Planning is the key
I started travelling with them when they were as young as three months old. It was challenging at first, but the joy of exploring new places with my little ones made it all worth it. One of the most memorable trips we took was to Phuket when my second child was six months old. It was her first trip, and I was a little nervous about how she would adjust to the new environment. To my surprise, she adapted well. She quickly learned the difference between being outdoors and being in a hotel room.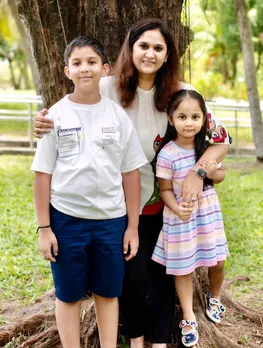 My experiences of travelling with kids have taught me that planning is key. Make sure to book a kid-friendly place and a hotel that caters to the needs of families. Packing enough clothes, medical supplies, and their favourite snacks and food items is important. Also, scheduling a few breaks throughout the trip can help keep the kids relaxed and happy, allowing everyone to enjoy the journey. Overall, travelling with kids has taught me to be patient, flexible, and always ready for an adventure.
- Divya Gupta, Singapore (from Mumbai)
When we left the kids for a trip and decided never to do that again!
We took our flight tickets for a trip to Goa even before our daughter was born and took her on to trip when she was 9 months old. I got to know of my second pregnancy when I got back from the Goa trip and then for the next two years, I did not take any international trips, but we restricted ourselves to domestic travel. One day, my husband planned an international trip just for the two of us, and I was not in favour. Although, my husband insisted on me for this and we went to Paris. As soon as went there, we felt depressed and even cried. We tried to cancel our trip and come back to our home, but our family assured us that the kids were safe and hence, we continued. However, we made a resolution that we would never travel again without our kids. Later, we went to Sri Lanka and finally, it was an amazing time with family.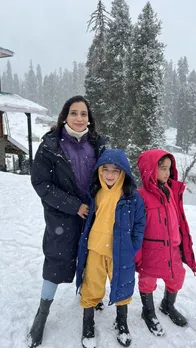 Apart from this lesson, we have also realized and want to state that till the time your kid is ready for the adventure, plan relaxing trips, and visit cities that have various kid-friendly travel options. Moreover, from our trip to Dubai and a few other places in India, we also learnt that it is important to take your friends' families as the kids easily mingle with other kids of their age and travel experiences become much more wonderful not just for you but also for your kids.
- Sakshi Sharma, Delhi
For more such stories follow Local Samosa on Facebook, Instagram, Twitter, and Telegram