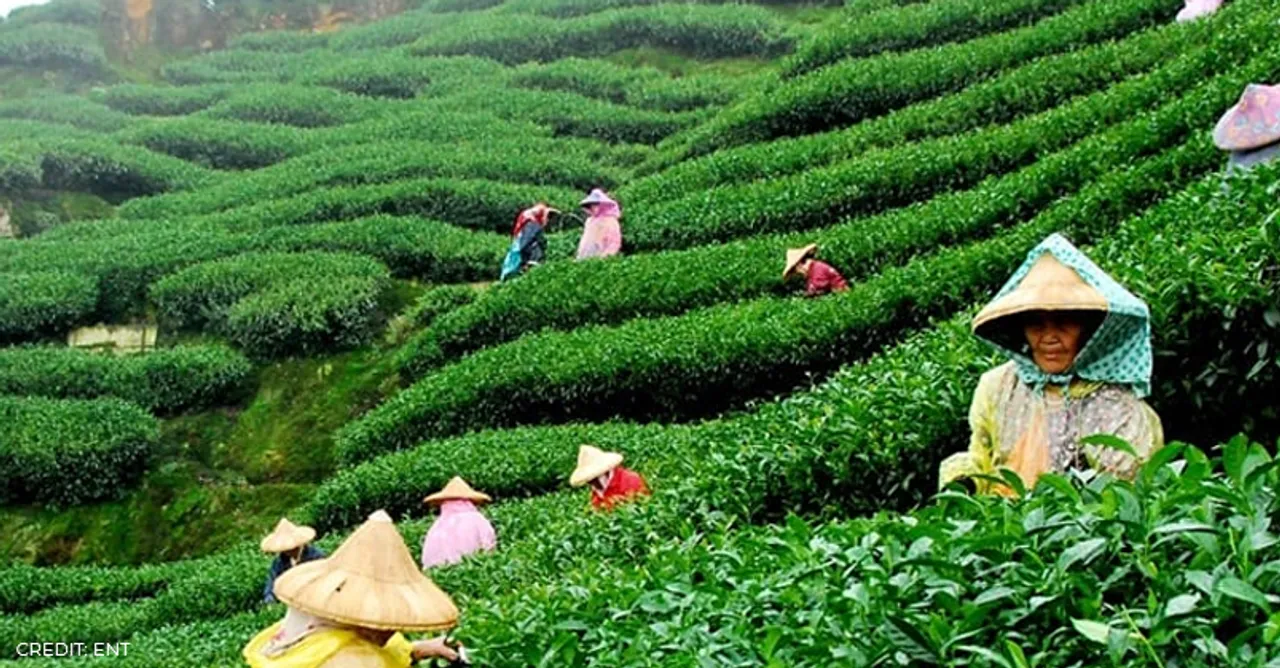 While the rising tourism in North-East India ensures a boon for the economy in these regions, it also has its own drawbacks that only locals can understand. We spoke to a few tourists and locals and they highlighted the major causes of the rise and why it is a boon or bane for travellers and locals alike.
As Soumil Agarwal, a traveller from Dhampur, Uttar Pradesh, explored the northeastern places all through 2022, he was amazed to come across various noticeable things. One of which is the prevalence of matriarchy in those states. In a conversation with Local Samosa on the rising tourism in North-East states, he shared that as compared to men, more women are part of the workforce in the states like Arunachal Pradesh, Meghalaya, and Nagaland and women constitute the majority of the shop owners, unlike in other parts of India.
Although the distinct cultures and traditions of the North-Eastern states have been in existence since time immemorial, it is only now that these have started to gain the limelight - all thanks to increased tourism and travellers. But then, the question remains as to how the inclination towards travelling to the North-Eastern states was kicked off, which used to be much unlikely among both domestic and international travellers a few years back.
An easy way to understand this is taking the stance of Agarwal, who extensively watches travel-related videos on the video-sharing platform YouTube. "An easy accessibility to the internet, which has a plethora of information about the unexplored places of the northeast has paved way for travellers like me to go and explore such gems," Agarwal says, adding that travellers further help in disseminating the information, which, ultimately, leads to a boom of tourism at a place.
What also turns out to be the factor is how travellers end the prejudices related to the places. "Many people think that North-Eastern states are not safe, but as I visited a few states, I realized the locals are very sweet," he says. Agarwal adds that as people get a peek into the lives in these parts through other travellers' posts on social media, they also plan to travel after getting motivated by them.
However, along with the spur in the usage of the internet, and already increasing tourism since last decade, what seems to be a significant factor in arousing interest for the less-travelled places like the northeast is also the pandemic — which, even though it struck the world two years back — still has a significant impact on the lifestyle of people in many ways with people being open towards travelling to "unexplored places." The fact that all the travellers we spoke to majorly travelled to northeastern states post-pandemic is another way to stand by the observation.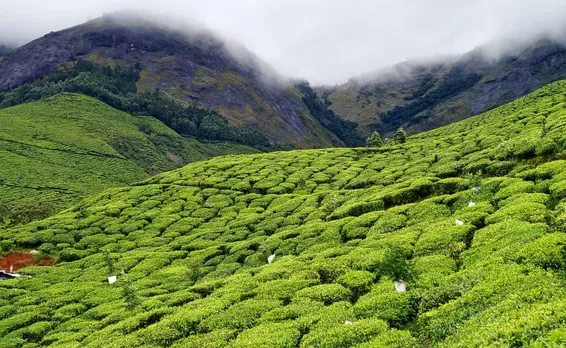 Along with this, the other reason for the people like Divesh Tolani and Atulan Purohit living in metropolitan cities to choose the Northeast as their travel destination is their proximity to the best of nature. Although the duo, who also runs a popular Instagram page called 'Honey Imm Home', had gone to Assam in February 2021 after being invited by a family in Guwahati, they mention that those places are close to nature, unlike Delhi and Mumbai from where they belong.
Boon for travellers
A few reasons for travelling to the North-Eastern states and the "good things" there, cited by Tolani and Purohit, include the friendly nature of locals, cleaner places, and reasonable costs that motivate people to visit there.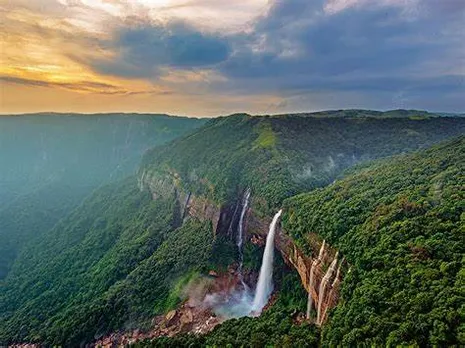 Similarly, for Purvi Patel, who hails from Thane, visiting the North-Eastern states like Meghalaya, Arunachal Pradesh, and Nagaland was an "unforgettable experience" as she says, "Natural beauty, rich culture, and adventure opportunities in this region are truly unparalleled." She, who has been a traveller for a long has found a hidden treasure through the lush hills and waterfalls of Meghalaya, the beautiful mountains and valleys of Arunachal Pradesh, and the rich cultural heritage and history of Nagaland.
While she wanted to visit these places to "explore these regions authentically," she says that traveling to North-East India is also a unique experience compared to other parts of the country. "I had heard that these destinations are less touristy, and I looked forward to exploring the region more authentically. These regions are known for their stunning untouched natural beauty, rich culture, and unique history," she says.
The differences that make it unique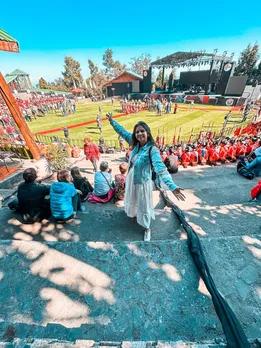 As Purvi became part of the famous Hornbill festival on her visit to Nagaland, she says the experience was surreal. Speaking to Local Samosa about the major differences between travelling to the Northeast region and that of the other parts of the country, she goes into detail. She says that one of the significant differences in travelling to North-East India is the level of tourism. "This region is not as well-known or as well-travelled as other parts of India, and as a result, it can feel much more authentic and untouched," she adds.
Highlighting another major difference, she focuses on the culture and the people. "The North-East region of India is home to a diverse group of ethnicities and tribes, each with their own customs, traditions, and languages. Visitors to the region will find that the people here are incredibly welcoming and friendly, and they will have the opportunity to learn more about the local culture and customs," she says.
Speaking further about the same, she says that from the lush valleys of Meghalaya and the beautiful mountains of Arunachal Pradesh to the Dzukou Valley, travellers like her get the opportunity to experience nature in a way that is different from other parts of India.
Boon yet bane for travellers?
With her experience, Purvi Patel does not refrain from saying that visiting such places also has a few drawbacks. As much as less tourism in these areas turns out to be suitable for travellers aspiring to experience the authenticity of these regions, as per Patel, it also means that tourist infrastructure, accommodation, and transportation facilities are not as well-developed as in other parts of the country.
"These regions are still developing, and transportation options are limited; therefore, travelers need to plan accordingly and be prepared to encounter rustic experience," Patal mentions adding that people should be prepared for long road journeys.
Patel also throws light on the weather in the North-Eastern states, which often appears as a strong barrier for travellers exploring the regions. "A few regions receive a large amount of rainfall, and this can make it difficult to travel during the monsoon season. It is important to plan accordingly and be prepared for the weather," she says. However, she also adds that visitors can experience its beauty and rich culture with the proper preparation and mindset while avoiding potential drawbacks.
Locals' take on increasing tourism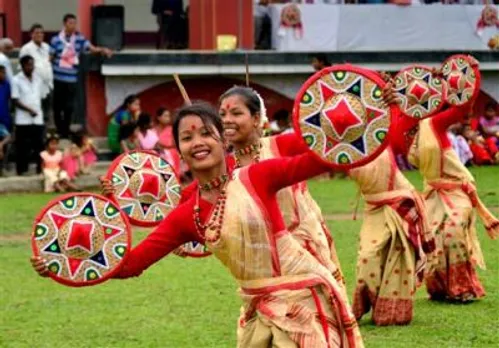 Not only are the people from other parts of India become keen on discovering the North-East regions, but also the locals are trying their best to explore their neighbourhood. An Assam resident, who likes to be anonymous, strives to save money and travel to other North-Eastern parts and, till now, has already travelled to 6 districts around his state. "I could not travel more due to lack of financial support, but I like to engage with new cultures, people, and new traditions as they just give me immense inner pleasure," he says.
As he wanders around, tourism has increased back in his hometown too, speaking about which he says, "Tourism is growing rapidly here, and people, also from abroad, come to see our national parks and like to indulge in activities like climbing mountains." He also adds that it is after the pandemic that the rate of tourism has increased.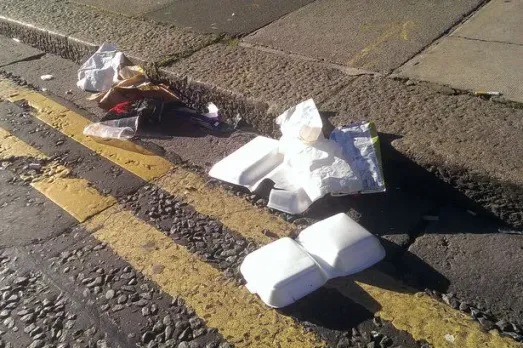 While he finds nothing wrong with rising tourism in his region, another resident of the North-Eastern state of Tripura, Abhishek Chakraborty, is concerned about the destructive practices resulting from tourism. He says, "Activities like littering by the tourists not only ruin the pristine beauty of the places but also disturb and disrupt wildlife habitats." Adding to this, he also says that it can be minimized through the responsive and sustainable approach of travelling by tourists.
On the other hand, Chakraborty, an amateur photographer, has also travelled to Sikkim, Assam, and Meghalaya. His primary goals have been the "exploration and documentation of the grandeur of civilizations" during these visits. In a time when people not only from other parts of the country but also the locals of the North-Eastern states are travelling to other states owing to their varied cultures, it is much more challenging to grasp the fact that there has been a continuous urge among the locals of North-Eastern states to prove their "Indianness," an example of which was highlighted by Soumil Agarwal.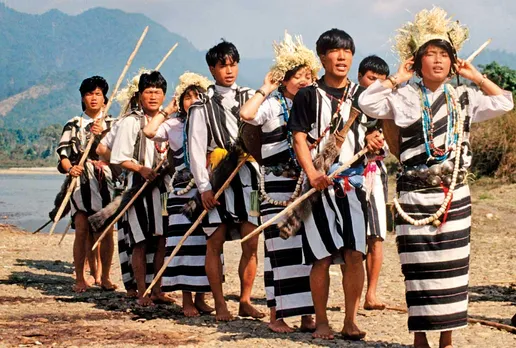 He had said, "On my visit to Arunachal Pradesh, I observed many locals speaking Hindi. It is not just out of their choices but their urge to showcase that they are as Indians as people living in other parts of India are. They know that many of us consider them 'Chinese' or 'foreigners' and they want to remove that notion." Taking this into consideration, the rising tourism in the North-Eastern states due to its heritage is also for the betterment of the locals,  for it might revive their faith in their distinctiveness.
On the other hand, what surely is required is the responsible behaviour of tourists towards the North-Eastern land and the people so that both - tourists and local communities can coexist peacefully in the majestic lap of nature.
For more such stories follow Local Samosa on Facebook, Instagram, Twitter, and Telegram