Be an eco-warrior and help clean the environment with these 5 everyday sustainable products that are useful and do the same job.
If you are also guilty of using plastic products for everyday use, it's time you take a step and check where the changes can be made. Every small step and action counts and just like how charity begins at home, this change also begins at your home. Here are 5 everyday sustainable products that you should buy this year to help save the environment a little from your end.
1. Tiffin bag and more from Ecosac
This homegrown brand offers a range of eco-friendly utility bags and has a pretty collection to choose from. Their Istri bags, Duffle bag, and tiffin bag are foldable, washable, and durable, and are made with easy-to-wash and quick-drying fabric. The Istri bag can fit 10 to 15 ironed clothes, the tiffin bag can carry 3 tiffins at once, while the foldable duffle can carry 15 kg of weight, the brand claims.

Click here to check their collection.
2. Cloth pads from Bumpadum
According to a report, in India, every year, approximately 12.3 billion sanitary napkins go as landfill waste, and it is something definitely alarming. Let us not be a part of this problem and instead use something that's environment-friendly and zero-waste, i.e., cloth pads. The homegrown brand that we noticed for the same is Bumpadaum, as their cloth pads are stain-resistant and backed by laminated fabric to prevent leaks. Get this set of cloth pads from them as they are not just eco-friendly but also very pretty.
Click here to check their collection.
2. Totepack or a brief pack from Daily Object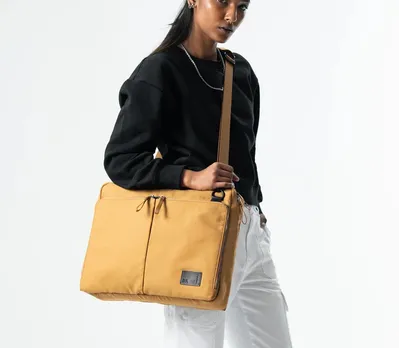 How about owning a stylish bag made from 100% recycled PET bottles? Sounds cool, right? Well, that's what the newly launched PANGEA collection of Daily Objects is all about. The brand claims that they are made with recycled fabric, 100% inner cotton lining, and metal hardware. Our personal pick from the collection is their convertible tote and brief pack, as one can use them in two ways.
Click here to check their collection.
4. Self-care and more from Amala Earth
Be it the packaging that uses a large amount of plastic or the ingredients that are packed with chemicals, self-care products by a lot of brands these days are harmful to our environment. But you can avoid it by doing your part and getting products that are eco-friendly from sustainable brands like Amala Earth. Their eco-friendly self-care bundle has chemical-free and bio-degradable products and features a bamboo brush, earbuds, loofah, copper tongue cleaner, and a bamboo safety razer. Other than that, do check their organic cotton towels, too, as they are soft and dyed using Azo Free Dyes.
Click here to check their collection.
5. Stainless steel bottles and tiffin from AVIAS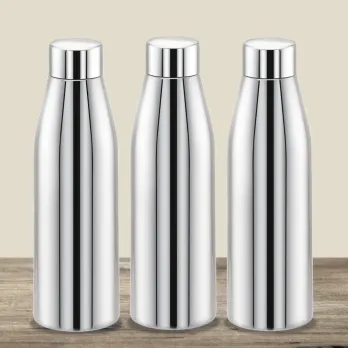 BPA stands for bisphenol A, a chemical that is used for making plastic bottles and even tiffin boxes and is quite harmful to the body, especially children. And so, it's time you ditch those BPA bottles and tiffin boxes and replaces them with these stainless steel bottles and tiffins by AVIAS. The bottles are made with food-grade stainless steel and can store one liter of water and can be kept in the fridge, while the tiffins can store dry as well as semi-liquid contents, has a leakproof silicon lid, and comes with 2,3,4 containers.
Click here to check their collection.
For more such stories follow Local Samosa on Facebook, Instagram, Twitter, and Telegram