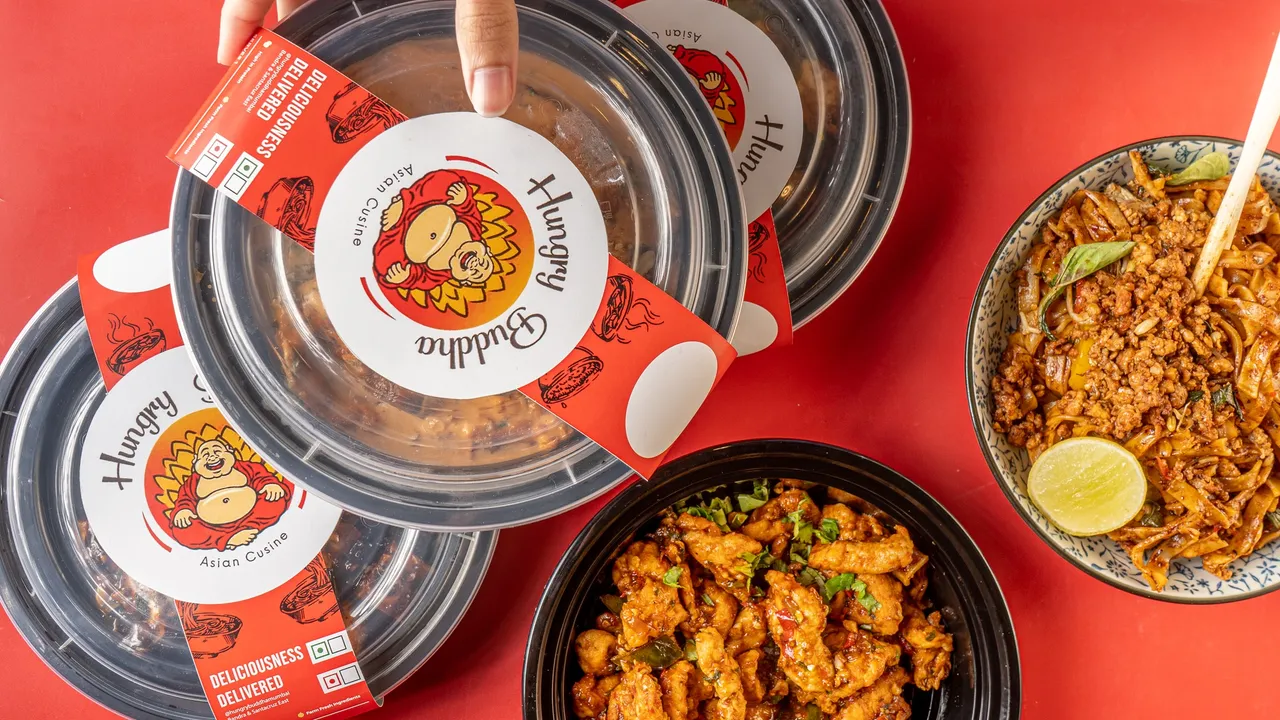 Mumbaikars, if you are in the mood to relish some really good dim sum, skewers, rice, and soupy noodles, Hungry Buddha is here for you.
If your comfort food is Asian and slurping noodles and gobbling up dim sums and appetizers calms your tummy and soul down, then order some lip-smacking food from Hungry Buddha, a newly opened cloud kitchen that serves delicious Asian food in both- veg and non. veg option and is worth trying. Here's what we suggest!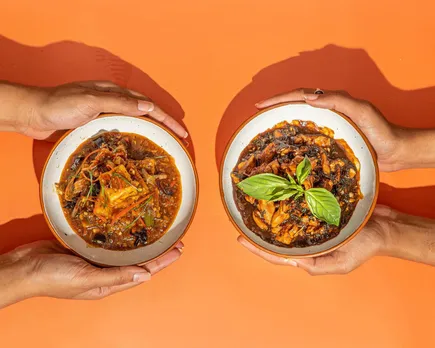 Quick bites:
You shouldn't miss three things from Hungry Buddha: the Sui Mai dim sums, Thai grilled chicken, and Tofu Hunan. You get 6 dim sums in one serving, and they are pretty filling. The taste is also savoury and is something you should try if you like dim sum. The non-vegetarians can also try their epic Thai Grilled Chicken skewers, which are tangy and a bit spicy. We loved how tender and soft the chicken was, and the tangy-spicy combo was also on point.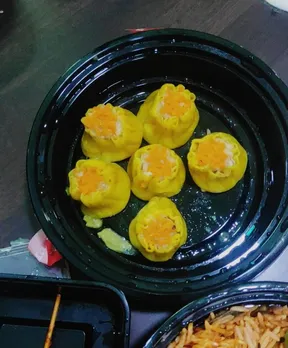 The vegetarians can go ahead with Tofu Hunan and pink peppercorn paneer. The tofu starter was the star for us and was savoury and flavourful. It was garlicky, and that's why it made it to our favourites! The paneer, on the other hand, was a little disappointing and even though the pieces were soft, the flavours were kind of missing. We would have liked it if it was spicier and had some extra seasoning. But overall, it was nice.
Devour worthy bowls
Hungry Buddha offers even better bowls and trust us when we say that the bowls are bang on! Our favourite from the non-veg section was the Chicken Laksa curry bowl. This popular Malaysian delicacy was creamy, and spicy, and had flat rice noodles. We finished the bowl in a few minutes as it was simply amazing.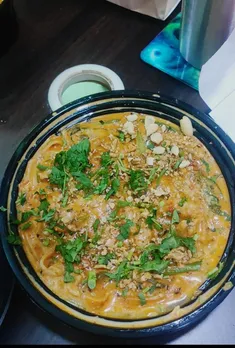 From the vegetarian side, we ordered a bowl of Khow Suey, and what a treat it turned out to be! A delectable combination of vermicelli, stir-fried veggies, and a rich and creamy coconutty yellow gravy definitely won our tastebuds.
Besides these two, feel free to try their Chicken Nasi Goreng and the vegetarian Korean Kimchi Fried Rice. Both these bowls have a usual taste and can be ordered if rice is your comfort food.
In a nutshell, Hungry Buddha is an excellent option if you are looking for a filling and tasty meal with a decent presentation. Local Samosa will definitely order their bowls and appetizers again and so do check them out. They are available on almost all food aggregators. 
For more such stories follow Local Samosa on Facebook, Instagram, Twitter, and Telegram.