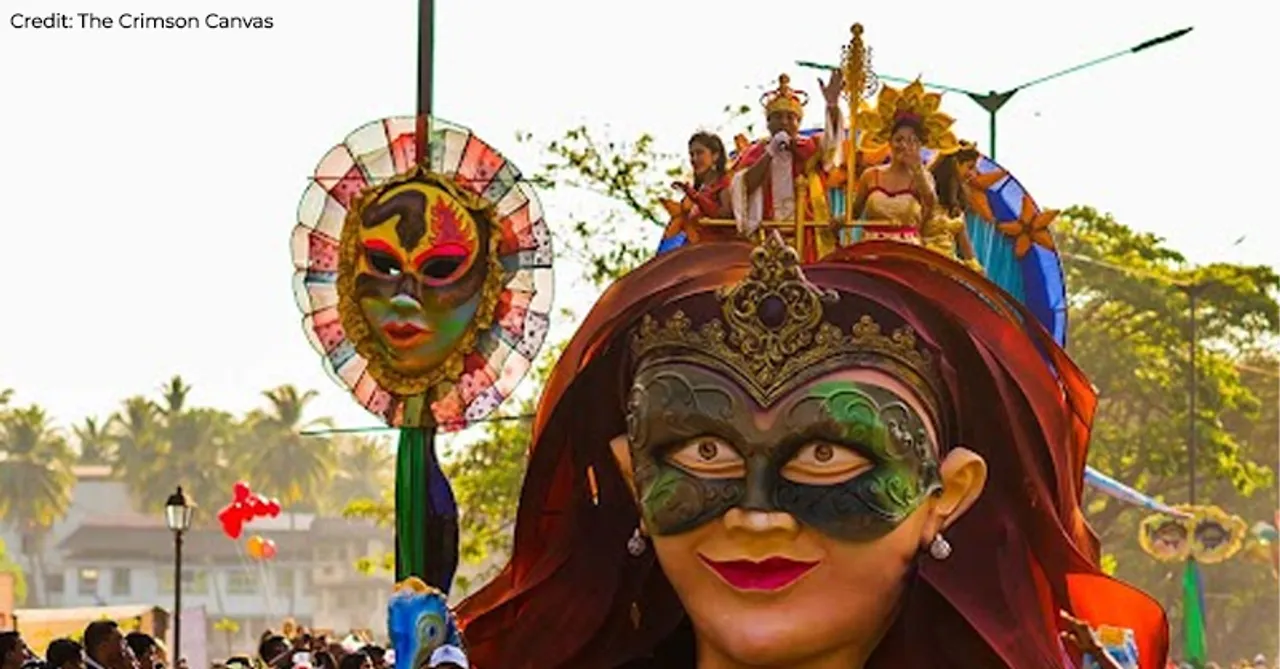 Here's everything you want to know about the Goa Carnival 2023 happening from 18th to 21st Feb at four major locations in Goa.
The most loved event of Goa is back and this year it will be celebrated from 18th to 21st Feb. The carnival will host a plethora of events showcasing the rich Goan Culture. People will indulge in dance, music, food, and processions to celebrate lent in the state. Here is everything you need to know about the Goa Carnival 2023.
Why is it celebrated?
The Goa Carnival was started by the Portuguese rulers in the 18th century. It is hosted to celebrate the beginning of lent, which is a season of abstinence, fasting, and prayer in the Christian calendar. People enjoy the last meals and merry-making before entering the season of fasting and abstinence.
What are the traditions?
Various plays are organized during the festivals. These plays are full of sarcasm and mockery where people dress up and visit their friend's homes pranking them. Assoltes are also practiced during the plays which include playfully hitting and pranking the people. Also, keep a watch if you're passing by the lanes during the parade because there is a tradition of people throwing utensils out of their windows during the processions.
What to expect this year
Carnival King Momo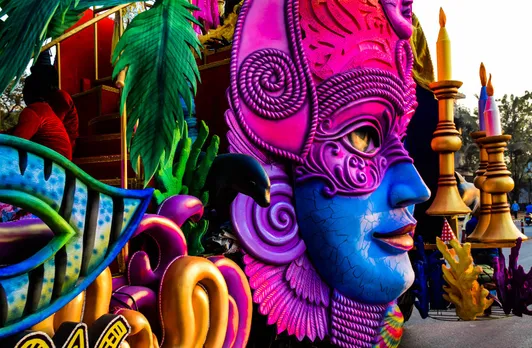 This year will be no different with various activities for the visitors to enjoy. Dance, music, carnivals, and of course the famous Goan cuisines for the people to enjoy. The grand parade which is the major attraction of the event is led by Carnival King Momo. It includes various artists performing dances, cosplays, and acrobats. After the grand carnival, there are numerous exhibitions showcasing the art and culture of Goa. Masquerade balls and revelers are performed on the streets.
Khell Tiatr & Red & Black Dance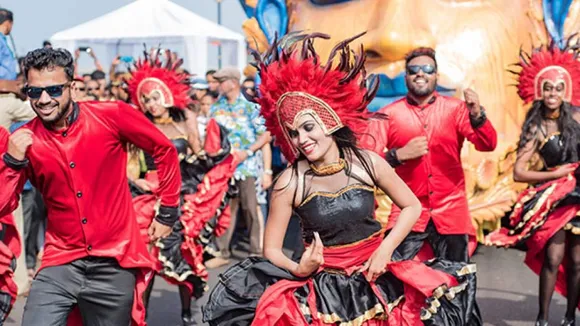 Khell Tiatr is a traditional Goan act that is played to highlight socio-cultural issues. It is performed by people from different villages and has a unique story to tell. People go around the village singing Intruzachim Geetam or Fella Gitam accompanied by musical instruments. Float Parade is another attraction to witness. The event ends with a Red and Black Dance which all the visitors can also take part in it. After which the Goa Carnival comes to an end and a 40-day-long lent begins.
Where is it happening
Feb 18 - Panaji
Feb 19 - Margao
Feb 20 - Vasco
Feb 21 - Mapusa
So, Get ready with your costumes and dance to the beats of the Goan Carnival!
For more such stories, follow Local Samosa on Facebook,  Instagram,  Twitter , and Telegram.